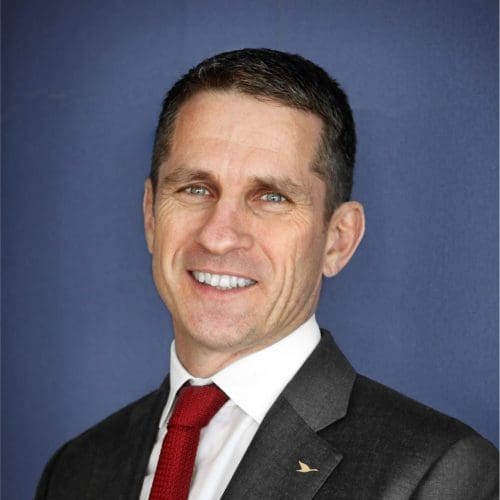 Pan Pacific Perth, one of Perth's leading luxury hotels welcomed Jeremy Aniere as General Manager, effective 21 December 2021.
The appointment comes at a pivotal time in the hotel's development and in Western Australia's hospitality industry.
Bringing over 20 years of hotel experience, Perth-born Jeremy Aniere has returned to his hometown to lead Perth's largest hotel in the CBD.
Jeremy Aniere was most recently Vice President Operations, Greater China overseeing 23 properties for Accor Group. Prior to this, Jeremy Aniere held General Manager and Area General Manager positions across China for Accor Group, as well as senior positions for Hyatt Group and Shangri-La Group in countries including Australia, the United States of America, the Philippines, Indonesia and Hong Kong.
Neo Soon Hup, Chief Operating Officer, Pan Pacific Hotels Group said: "We are looking forward to Jeremy Aniere joining the team at Pan Pacific Perth. His wealth of experience will add tremendous value to the Pan Pacific brand in Australia and will further cement the hotel's reputation as one of the leading luxury hotels in the heart of Perth."
Commenting on his appointment as General Manager of Pan Pacific Hotel Perth Jeremy Aniere said: "I am thrilled to be returning to Perth and joining a great team in a hotel that enjoys such a memorable history; and for a brand that is firmly established in Australia's key cities. I look forward to contributing to the warm and genuine guest experience that Pan Pacific Perth has become known for, and continuing on the success of my predecessor Rob Weeden."
About Pan Pacific Perth
Occupying a premium address on Adelaide Terrace, the hotel is home to 486 guest rooms and suites in the heart of Perth, the largest number of luxury guest rooms and suites in the heart of Perth, and just a short walk to an abundance of shops and dining outlets in the city.
Leaders in Perth's dining scene, the hotel's premium portfolio of fashionable signature restaurants and bars including Uma and Ten Acre Block offer guests a range of exciting cuisines to choose from. The gracious hospitality combined with sensational views of the Swan River, intuitively designed rooms, and award-winning restaurants and bars ensure the guest experience at Pan Pacific Perth is unforgettable.
Read More: Appointments