JTB India is proud to be appointed by Japan National Tourism Organisation to promote and re-invent travel to Japan.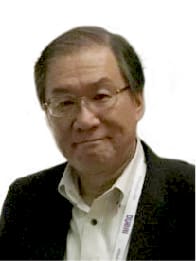 Commenting on the announcement, Tomoyuki Okagawa, Managing Director – JTB India Pvt Ltd said, "The aim and objective of the campaign is to position Japan with its amazing tourism offerings in India to our MICE & Leisure clientele."
He went on to say, " With its truly timeless experience, Japan is a destination filled with surprises for every traveller. Our focus is not only to rebuild Japan in India but also to foster a larger market share of tourists from India to Japan. Get ready to impress yourself with one of the best destinations in the world that leaves you with unforgettable memories."
"New Ideas Start Here"
Japan being ranked as one of the world's safest destinations, blends modern technology with ancient culture to create an absorbing destination that offers novel team-building activities complemented by high-spec venues. Japan's excellent infrastructure, extensive domestic railway, and airline networks, and a penchant for running things with precision are major boons when organising business events.

With Japan's four distinct seasons providing an ever-changing backdrop for its rich natural heritage, cultural events and seasonal foods, it is an enchanting destination at any time of year.
Read more: News