After an outstanding career trajectory with over two decades of experience in the hospitality industry, Julien Lloyd joins Radisson Blu Hotel & Spa, Nashik as Hotel Manager.
Hailed for his business acumen, people-oriented management style, and attention to detail, Julien holds a remarkable track record of successfully opening and transforming several luxury hotels and concept-driven restaurants in India.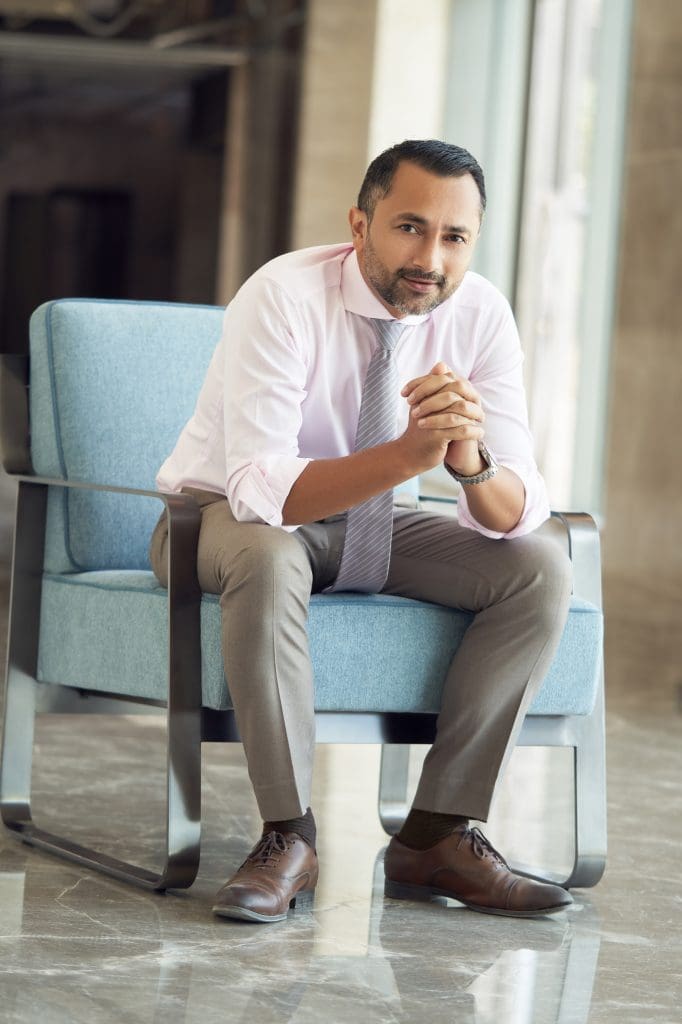 From his very first stint as an apprentice with the Taj Group of Hotels to propelling the operations of Asia's biggest and India's most iconic nightclub – Fire N' Ice, he had garnered a strong foothold in the hospitality industry at a very young age and concurrently became extremely prominent in the social circuit of Mumbai.
Since then and throughout his career Julien Lloyd has occupied senior roles in award-winning hotels such as JW Marriott Juhu, Mumbai, and Grand Hyatt Mumbai where he played a vital role in launching two of its exceptionally popular and iconic restaurants – Celini and the China House, both being game-changers in India's ever-flourishing food and beverage scene.
He has also been part of the pre-opening team at Hyatt Regency Ahmedabad, and at Park Hyatt Chennai – a luxury brand of the Hyatt Hotels & Resorts, he was privileged to receive the Condé Nast Traveller award for The Flying Elephant, one of
India's most theatrical and eclectic food and beverage spaces.
A creative, friendly, and passionate hospitality professional, Julien Lloyd now joins Radisson Blu Hotel & Spa, Nashik as the Hotel Manager, bringing his vision for progressive F&B concepts and cultivating a culture of genuine care and sincere service to cement the hotel's position as a premium destination for leisure, business, and social guests.
Commenting on his appointment, Julien Lloyd, said, "It's a privilege for me to be a part of a premium lifestyle hotel which is truly a reflection of passion, forward-thinking and poised intentionality. The laser-sharp precision in the detailing and execution of progressive concepts, storylines, as well as design elements makes it truly worthy of being called a hand-crafted hotel."
He continued, "I am blessed and humbled to be part of such a diverse and high calibre team. I look forward to a successful tenure under the leadership of our General Manager, Gopinath Gopalan. With a focused commitment to enhancing all our stakeholders and community experiences, I will undertake responsibilities for the operational, experiential, and commercial performance of the hotel."
About Radisson Blu Hotel & Spa, Nashik A relaxing oasis perched amidst a panoramic location, Radisson Blu Hotel & Spa, Nashik is nestled at the foothills of the two-millennia old Pandav caves in Nashik. This modern 5-star urban sanctuary
features 224 elegant guest rooms and suites, world-class restaurants, versatile event spaces spanning over 51,000 sq. ft., ideal for large conferences, celebrations, and destination weddings.
Redefining luxury in the 'Wine Capital of India', the hotel also features premium wellness and fitness facilities, including ATMAN- The Spa, a hair and beauty salon, an exclusive bridal lounge, an outdoor swimming pool, and an internationally acclaimed ASB squash, against the backdrop of untouched scenery and lush green landscapes.
Read More: Appointments