Mindful luxury meets cutting-edge contemporary sophistication at JW Marriott Mumbai Sahar.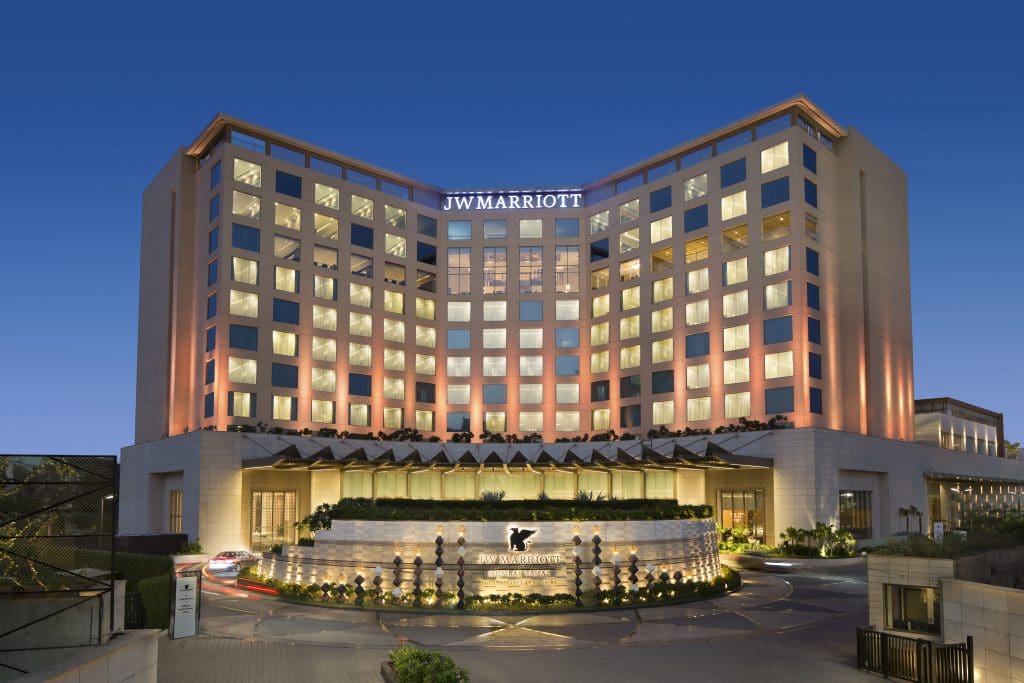 Located at the heart of Mumbai, just minutes away from the domestic and international airports, JW Marriott Mumbai Sahar stands as the epitome of contemporary sophistication and elegance, beckoning both business and leisure travellers with its impeccable services, a host of exciting stay packages, and a range of delectable dining options.
With a commitment to providing unparalleled luxury and creating memorable moments, this exquisite hotel invites guests into a world of opulence and well-being. Whether you are looking for a fun-filled family adventure or a quick business trip, this is an all-in-one leisure paradise that will leave you asking for more.
Rooms That Spell Luxury
Boasting 588 lavishly appointed rooms and suites, JW Marriott Mumbai Sahar offers a sanctuary of comfort and indulgence. Each meticulously designed room features soothing neutral colour palettes, lattice-work sliding doors, plush wooden flooring, and a cosy workspace, thereby ensuring a serene atmosphere for both work and relaxation. Those seeking out-of-the-world exclusive hospitality can try out the Concierge Rooms and Suites that offer spacious accommodations, opulent furnishings, and exclusive access to the picturesque Executive Lounge.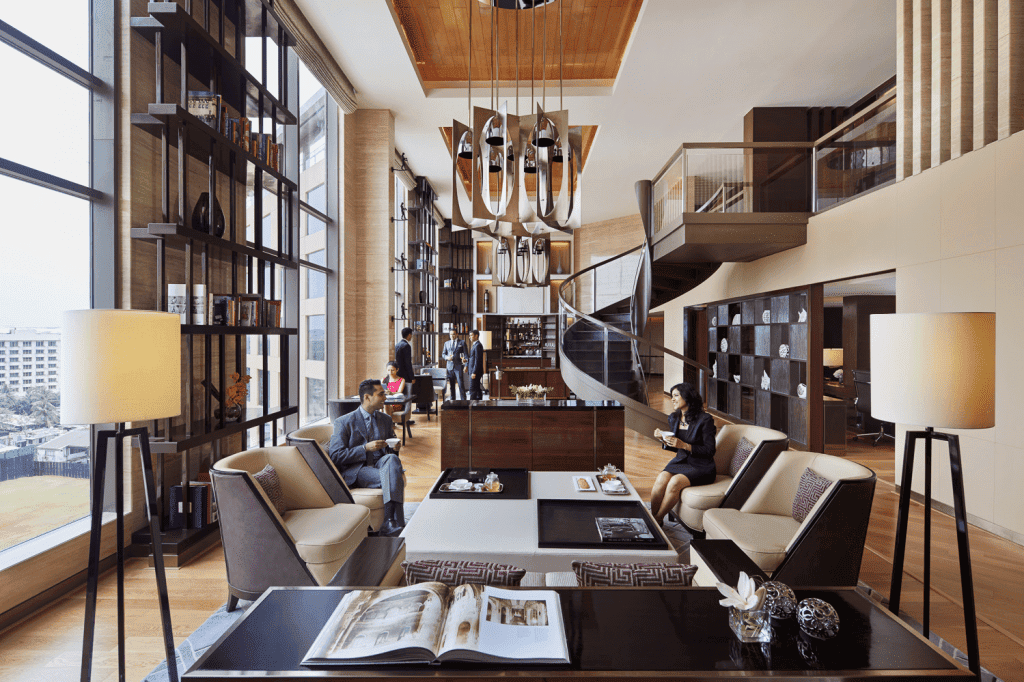 The hotel's emphasis on multi-generational travel is evident in its signature rituals and spaces that bring friends, colleagues, and family together. The Executive and Crew lounges, designed for togetherness and equipped with cutting-edge technologies, offer breathtaking sunset views of the Maximum City and a delectable array of culinary delights that you can enjoy while soaking in the sights and sounds.
Bask in The Glow of Wellness
In the pursuit of balance and mindfulness, JW Marriott Mumbai Sahar offers a tropical poolside oasis where guests can unwind, bask in the sun, and rejuvenate. The crystal-clear azure blue pool, lined with cosy cabanas, provides the perfect setting for enjoying moments of peace.
Additionally, the thoughtfully designed Fitness Center, filled with state-of-the-art circuit machines and weights, allows travellers to maintain their fitness regimen, ensuring they stay on track with their health and fitness goals despite a gruelling work schedule.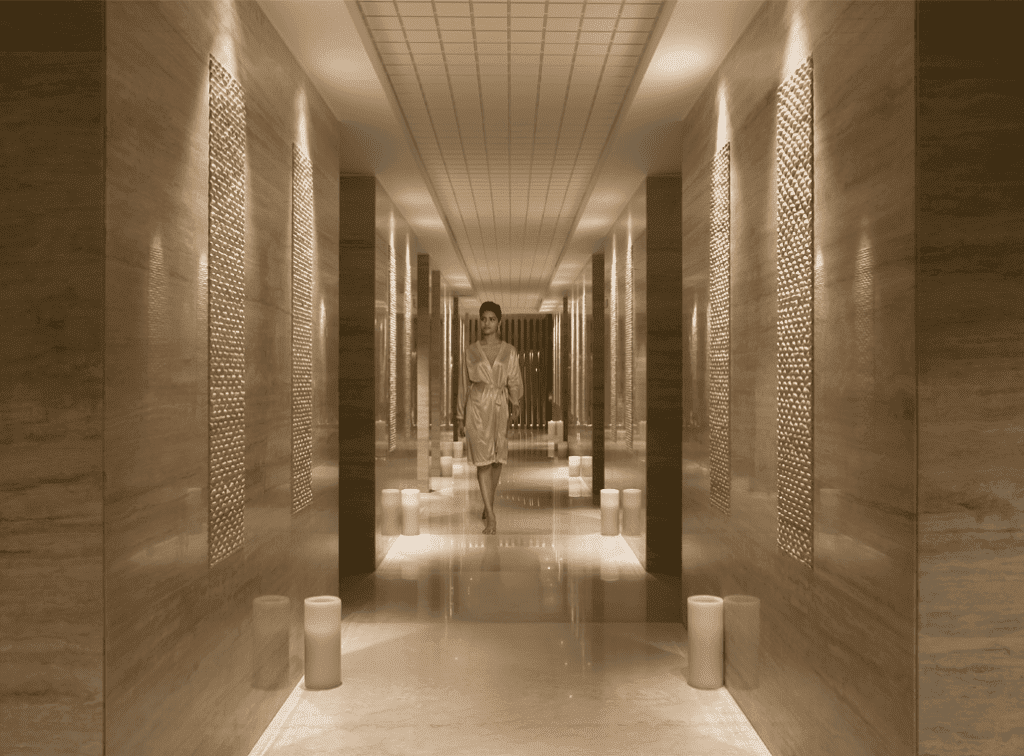 For a truly rejuvenating experience, head over to Spa by JW, which offers a haven of tranquillity, through its range of pampering services. Indulge in signature body treatments that leave you feeling nourished and revitalized, providing the perfect escape after a demanding day.
At JW Marriott Mumbai Sahar, every detail is crafted to bring you closer to nature. The JW Serene Space, known as "Home Sweet Hammock," offers a tranquil oasis amidst lush surroundings, allowing guests to reconnect with their surroundings and find solace. The in-house herb garden, the JW Garden, supports sustainable sourcing of ingredients for a multisensory dining experience.
Eat to Your Heart's Content
The culinary offerings at JW Marriott Mumbai Sahar are a decadent blend of the vibrant local culture and rich gastronomic traditions of Mumbai. Romano's, the esteemed Italian speciality restaurant of the hotel, will transport diners to the sun-kissed shores of the Mediterranean with its rustic, authentic Italian fare.
JW Café, a melting pot of global cuisines, takes guests on a journey around the world with its diverse menu featuring Continental, Asian, and classic Indian dishes.
It is here that every Sunday, you can enjoy their famous Sunday Brunch, which features a lavish buffet spread, live music, and some of the finest beverages. AUTM – JW Lounge, a charming lounge bar, offers fine teas sourced from around the globe during the day and transforms into a lively bar with signature cocktails and carefully crafted liquor concoctions at night.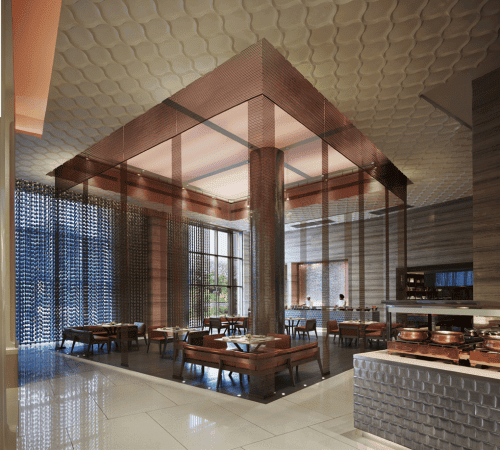 A Venue for Every Occasion
Whether you're commemorating a significant milestone, orchestrating a grand wedding affair, or convening for a corporate event, JW Marriott Mumbai Sahar provides meticulously customised spaces that harmonize individual preferences and event requirements.
The venues, both indoors and outdoors, offer a seamless fusion of aesthetics, genuine hospitality, and top-tier audio-visual facilities, ensuring that every event hosted is exceptional and unforgettable.
Green Goodness
Sustainability lies at the heart of JW Marriott Mumbai Sahar's endeavours. The hotel has introduced Electric Vehicle (EV) charging stations within its premises, encouraging guests to embrace eco-conscious practices.
The H2OPE initiative signifies the hotel's commitment to a greener tomorrow by eliminating single-use plastic bottles and introducing reusable glass water bottles filled with treated and ozonized water.
At JW Marriott Mumbai Sahar, you can truly experience a holistic experience, steeped in mindful practices and luxury vibes that take your ordinary business trip to a whole new level of elevated living.
Read more: Latest