The Hospitality industry is facing the most challenging time in its existence with the unforeseen consequences of the COVID-19 pandemic.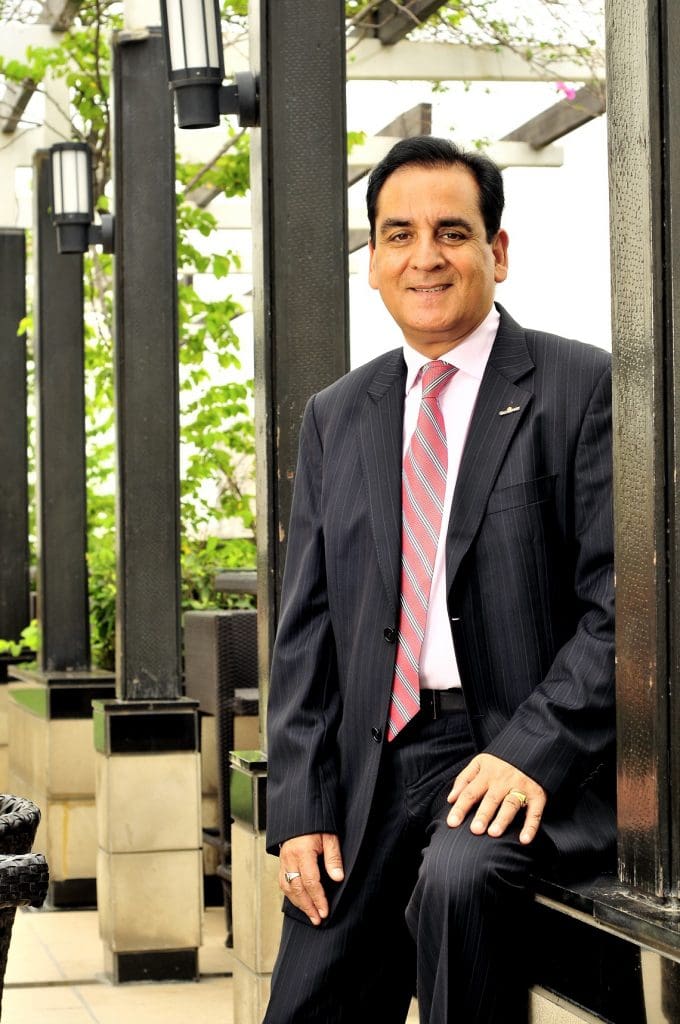 KB Kachru, Chairman Emeritus & Principal Advisor, South Asia at Radisson Hotel Group and Vice President, Hotel Association of India (HAI) in a one-on-one with Today's Traveller reveals the depth of the crisis facing the Hospitality industry, and steps needed for effective recovery…
TT Bureau : How deep is the Impact of Covid19 on the Travel and Hospitality industry in India?
KB Kachru: The hospitality sector creates almost 9 per cent employment for the country and accounts for an equivalent percentage of the country's GDP. With the COVID-19 pandemic, the hospitality industry has been amongst the worst-hit.
Inbound foreign tourism has come to a grinding halt with limited scope for quick revival and corporate travel business is also grossly impacted.
As such, the sector may witness a revenue fall of around Rs. 5 lakh crore in the financial year 2020-21. If immediate measures are not taken to support the sector, around 3.5-4 crore employees in India's hospitality sector may lose their jobs. This kind of impact is unprecedented.
It is no surprise that the sector would also be amongst the last ones to recover long after this crisis is behind us as health and safety become top concerns for business and leisure travelers alike. Needless to say, the industry will have to reengineer itself in many ways to emerge out of this pandemic.
TT Bureau : In what ways can the Government support to mitigate the financial crisis that threatens to wipe out large institutions and small companies engaged in travel and hospitality?
KB Kachru: I believe that effective recovery is only possible with the help of policy and relief measures by the government. We have proposed a few strategic measures that the government could take to mitigate the impact on the industry. Amongst these are –
Deferment of all statutory liabilities including EMI's to a minimum of 9-12 months at center, state and municipal levels;
Subsidize employment for 3-6 months by government contribution per employee of 50% of the salary
Lease, license, rentals and excise fees as well as property taxes to be suspended effective March 11, till the end of COVID-19 period
Enable GST collected to be used as working capital for 6 months; and finally
Utility costs like electricity to be charged on actuals versus the load
Only when the entire hospitality industry comes together will we be able to emerge stronger out of this. I am very glad to witness such convergence and camaraderie at industry level already, which gives me great hopes for the future.
TT Bureau : Being a capital-intensive business, what are the financial support measures being sought that need to be activated immediately to stem the crisis?
KB Kachru: The Hotel Association of India (HAI) has sought support around some strategic priorities from the government, such as deferment of statutory liabilities including EMIs for around 12 months to facilitate survival for the industry. As the income for the sector is almost nil, the government should also consider suspending high fixed costs such as lease, rental and property taxes for 12 months.
We are not seeking waiver of any liabilities or dues but suggesting that all liabilities be deferred and suspended till the time the cash flow in the industry improves.
TT Bureau : How can job security and survival be assured for those employed in the hospitality sector particularly the small and medium hotels space?
KB Kachru: Whether its job security for employees or operations of the businesses involved, for now at least, all efforts should focus on survival. Industry associations are working closely with the government to form and execute medium to long term measures required to sustain the economy and improve cash flows in order to protect jobs. We are working together with the government to establish a path for normalcy in general and build confidence in this industry in particular.
Our industry has been instrumental in creating jobs for the middle class and below. The government too must come forward with policy measures to protect livelihoods in these grim times.
TT Bureau : What kind of aftermath are we looking at post Covid19 and how much time will it take for the first signs of revival to take place?
KB Kachru: The path to revival for hospitality industry would not be a smooth road. The Hotel association of India (HAI) estimates that the industry could take up to 10 -12 months to recover after the outbreak is over. In the current scenario, majority of the jobs are in danger directly within the hotel sector and several in other hotel related support sectors.
Given that there are high costs associated with this business, it's imperative for policy measures to be implemented with immediate effect to sustain livelihoods.
As we emerge from the crisis, we would continue to face certain challenges to address. It is essential for all hotels to take necessary steps to ensure and effectively communicate the measures taken to guests in order to regain credibility.
In this time of uncertainty, it is critical that the we remember some of the past crisis that we eventually survived and bounced back after, like SARS epidemics and acts of terrorism. We must find ways to reinvent practices and develop new models keeping sustainability, safety, hygiene and technology as priorities.
Read more: Today's Traveller Interviews