Kerrie Hannaford, Vice President Commercial, India and South Asia speaks with Today's Traveller on how thinking out of the box and exploring newer revenue avenues has helped Accor stay ahead of Covid stressors.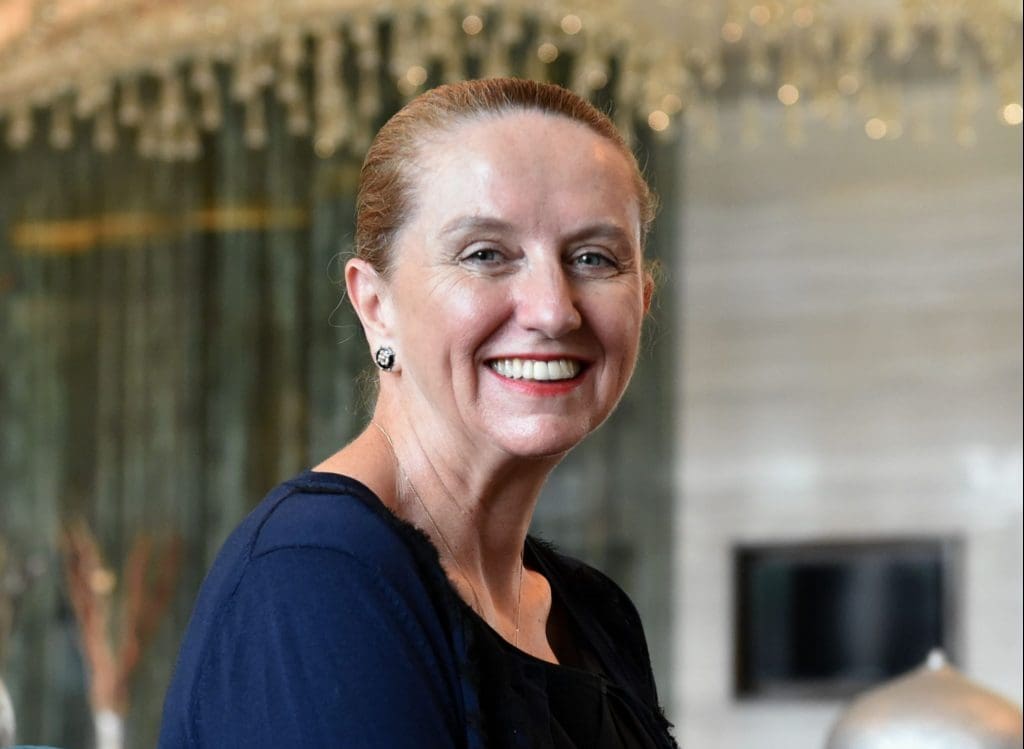 TT Bureau: With Covid impacting Accor's well-set progress in the India market, to what extent have the sales and revenue expectations been scaled down for 2021?
Kerrie Hannaford:  The impact of COVID-19 pandemic has been intense in the hospitality industry around the world. In India also, most of the hotels were shut during the lockdown period and it had led to low revenue and sales across the hospitality industry. Though the government eased restrictions and hotels have started operations, it is too early to predict recovery as there is no clear sign for the pandemic to end.
TT Bureau:  What kind of adaptation has been introduced to assist your sales and marketing teams to cope with the new stressors?
Kerrie Hannaford:  The pandemic has resulted in businesses thinking out of the box and exploring newer revenue avenues. We, at Accor, have married innovation with hospitality to offer our guests safe and enjoyable experiences. Across our brands and hotels, we have implemented ALLSAFE, our cleanliness and prevention label which represents some of the most stringent cleaning standards and operational protocols in the world of hospitality. The programme is developed and vetted by Bureau Veritas. Also, we will soon be rolling out a fun yet an interactive ALLSAFE video to showcase our safety measures.
To entice our patrons, we have initiated various campaign and formed partnerships across industries.
The progressive unlock has given people an opportunity to step out and get back to normal. On 30th September we culminated our campaign 'Let Us Take Care of You' and currently are driving a campaign 'For the Love of Travel, For The Love of You' inviting travellers to live in the moment and rediscover their love for travel.
As part of this campaign, Accor has rolled out the 'Missed Celebrations' offer, that encourages guests to celebrate all moments such as birthdays, graduations, anniversaries, etc. which they were unable to celebrate during the lockdown. 
Additionally, we are driving strategic partnerships to meet the needs of a new generation of savvy and connected travellers. We have partnered with IndiGo's 6E Rewards Program across India as the preferred hospitality brand. This partnership offers Accor and Indigo's guests the opportunity to earn rewards while enjoying world class hospitality and impeccable food offerings at Accor's extensive network of Fairmont, Sofitel, Pullman, Mövenpick, Grand Mercure, Novotel, Mercure, ibis and ibis Style.
At Accor, we have also initiated 'Welcome Back Program' where we partner with airlines to reignite trust and confidence in guests by inviting them to showcase all safety measures adopted by the hotels across brands. We have recently also launched Holiday Safe initiative in partnership with Thomas Cook India and SOTC.
In addition, on November 8, we organised our first multi-city physical roadshows in association with Thomas Cook India, SOTC Travel Ltd. This initiative gave us an opportunity to showcase our services to guests.
TT Bureau: How has getting to know the India market experience been?
Kerrie Hannaford:  India is a land of vast opportunities and the tourism and hospitality industry has emerged as one of the key drivers of growth among the services sector in India. Also, people here are so welcoming, and I am grateful that Accor gave me the opportunity to know this beautiful country closely. India never misses a single chance to impress me, whether it is their "Atithi Devo Bhava" culture or hardworking manpower. One thing which particularly caught my attention while working with the Indian team is that people here believe in taking multiple smaller holidays than one big vacation.
TT Bureau: Can you share your thoughts on developing and implementing a cohesive marketing plan for India and South Asia for 2021?
Kerrie Hannaford:   We believe that integrated efforts from each department are the need of the hour. We, at Accor, are building our campaigns with contribution from every department and reaching out to our guests with every means of communication. Additionally, we feel that the hospitality industry will remain dynamic but will now be extra cautious, agile and innovative.
Though we work on short and long-term plans, currently we are concentrating on the immediate strategies. We keep our eyes on changing trends and work accordingly with our cross teams to give best of our services to our guests. With contribution from every team, we make sure we curate strategies which are beneficial for the overall plans of the group.
TT Bureau: Do share instances of an interesting marketing strategy you created and executed?
Kerrie Hannaford:  As the country is progressively unlocking, people are also stepping out of their houses with their masks on. They are looking for places to spend some quality time with their friends and family and opting for short or long vacations which they missed during the lockdown. 
Towards the beginning of September, we thought that the last quarter would be the perfect time to reignite the love for travel and this is the strategy we followed while curating our campaigns with safety and hygiene as pre-requisites. Our latest campaign 'For the Love of Travel, For the Love of Now' which we have created to help our guests rediscover the love for travel is the perfect example of our innovative marketing strategy.
Under this campaign, Accor has also rolled out the 'Missed Celebrations' offer, that motivates guests to celebrate all the special moments like birthdays, anniversaries etc.  which they have missed celebrating during the lockdown.
While the larger campaign is still underway but the outcome from our first 50% discount offer has been encouraging and resulted in a substantial number of rooms nights generated for hotels across the network.
TT Bureau: Your thoughts on transformation in mindset: adaptability, multi-tasking and reskilling
Kerrie Hannaford: As the personal lives and working environment are evolving with time, people tend to learn new skills and are flexible in every aspect of personal and professional growth. People's approach towards work has changed over a period of time and in these testing times, they have become more open and adaptable. Adjusting to this 'new now' in both personal and professional lives was never easy but the change in mindset made it look so.
We believe that for every employer it is important to understand what their employees are capable of and by doing so they can help them in their overall personal and professional development. Reskilling can certainly put them on their feet and force them to come out of their comfort zone. But it will make them relevant and valuable and help them in thriving in whatever role they may end up filling in the future.
To understand employees' current and future needs, companies might need to restructure and realign their organisational policies, work culture and processes to promote empathy at the core of their culture. At Accor, we will be focusing on reskilling and capability enhancement of existing talent in tune with new age hospitality and emerging roles. Also, we will be reintroducing roles into skill clusters and there will be a combination of build and buy strategies.
Read more, Interviews