What is your favourite dish to cook during Navratri? we asked and pronto!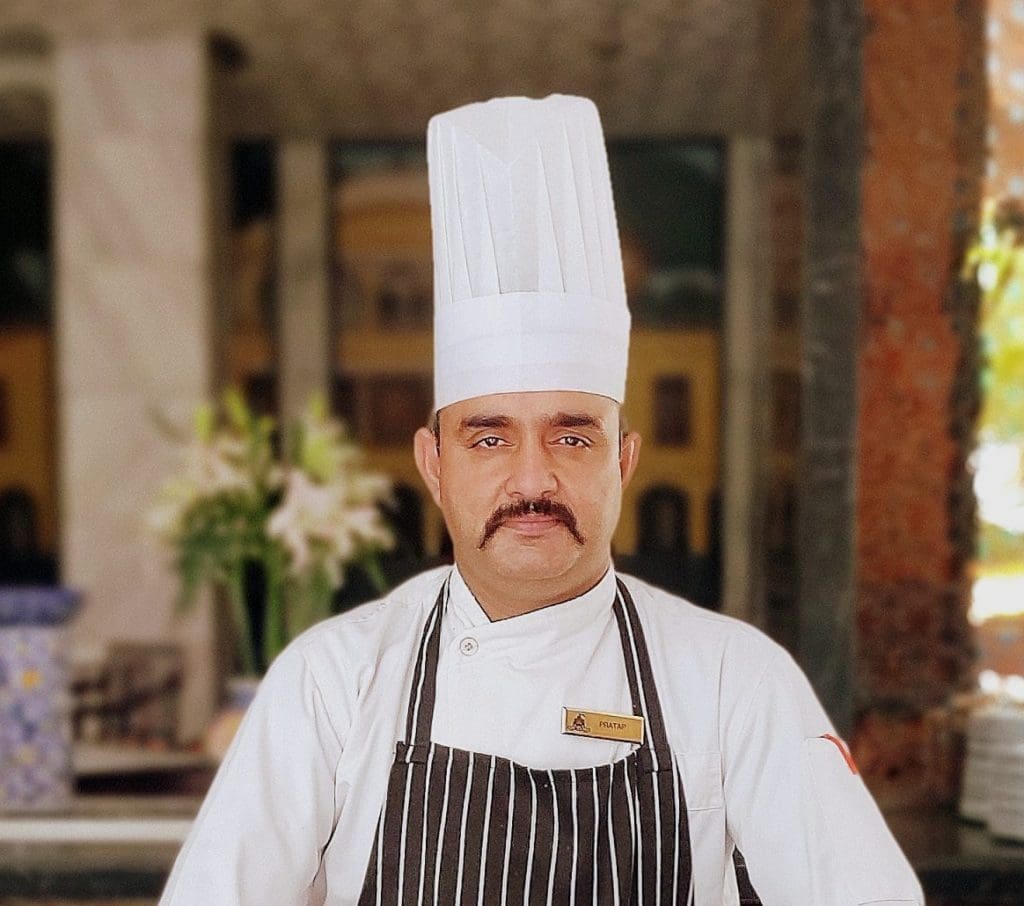 India's top Chefs shared their Favourite Dish to cook during Navratri along with the recipe, so all food lovers can make it in their home for their loved ones.
We wait all year for celebrating food during the ongoing Navratri festival coming up in mid-April 2021. The 9-day of festivities puts a spotlight on what is traditionally known as Navratri fare but these meals are probably some of the most nutritious and diet-friendly meals in the world.
Chef Pratap Singh, The Leela Palace Jaipur shares his Favourite Dish to cook during Navratri
Happy Navratri! Happy Cooking!
Recipe – Sabudana Khichdi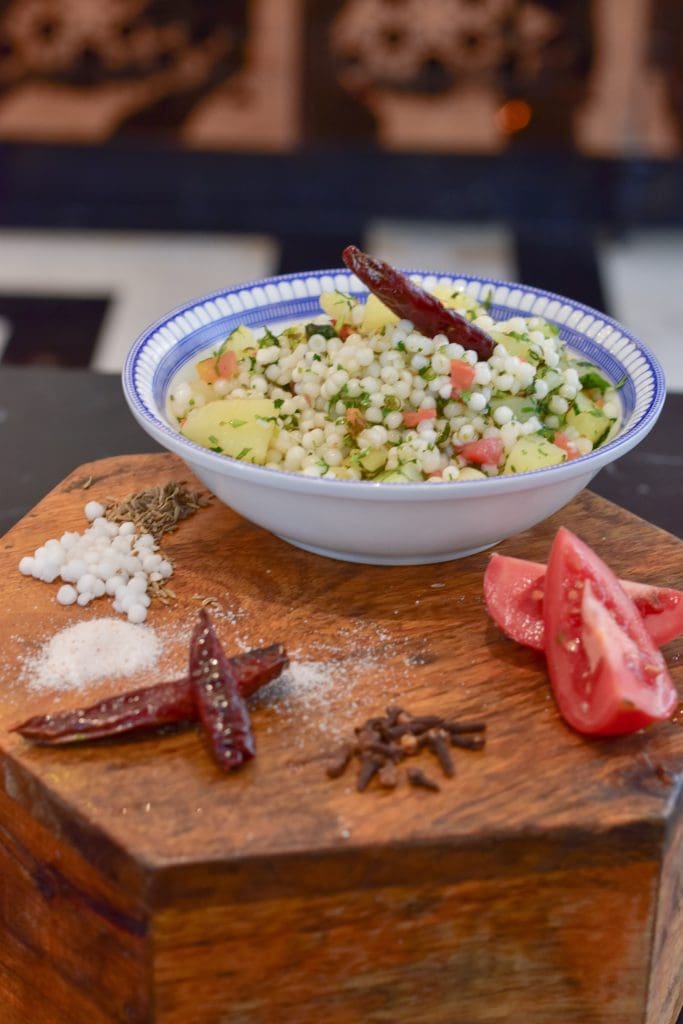 Sabudana Khichdi
Ingredients
1 cup Sabudana/ sago
1 Potato
3 Green chilli
½ Lemon
3 tbsp Roasted peanuts
1 tbsp Ghee
Salt
To Temper
1 tsp Ghee
1 tsp Cumin seeds
½ tsp Mustard optional
1 Curry leaves 1 sprig
Method :
Wash sago well and soak it overnight (or at least 5 hrs) with water just enough to immerse the sago. The following day, all water should have gotten absorbed by the sago, and it will be soft and fluffy.
Boil potatoes and cube it and keep them aside. In a non-stick pan, add ghee and temper with mustard if desired and then jeera, followed by curry leaves. Add the cubed potatoes, little salt and fry for a minute.
Add the sago, required salt and stir well. Drizzle ghee if needed and keep in medium flame for 4- 5 minutes, until transparent and soft. Make sure you constantly stir to avoid sticking to the bottom. In goes crushed peanuts (roasted).
Stir it and lastly, squeeze the lemon and toss well. Garnish with chopped coriander leaves.
Read More: Food Voyager