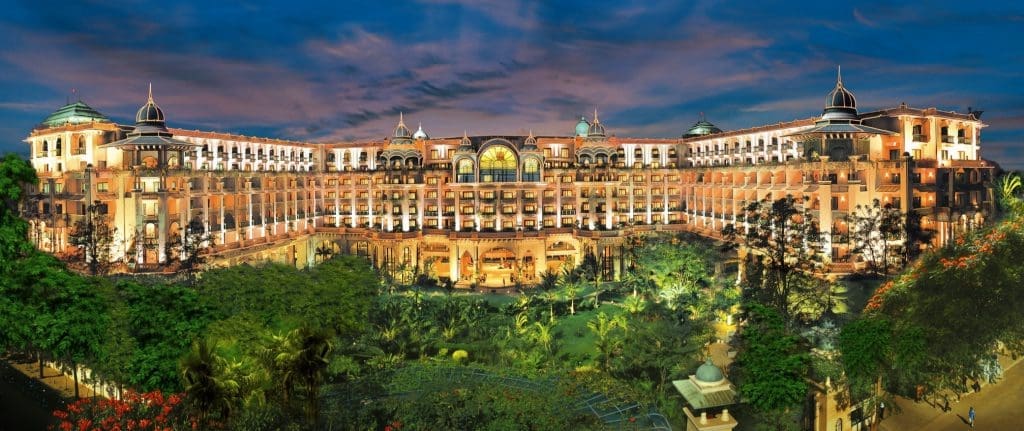 Today's Traveller #Know Your Leader motivational initiative invites Kunal Chauhan, General Manager, The Leela Palace Bangalore to share his experiences, his journey, and some unknown facts about him that keep him going.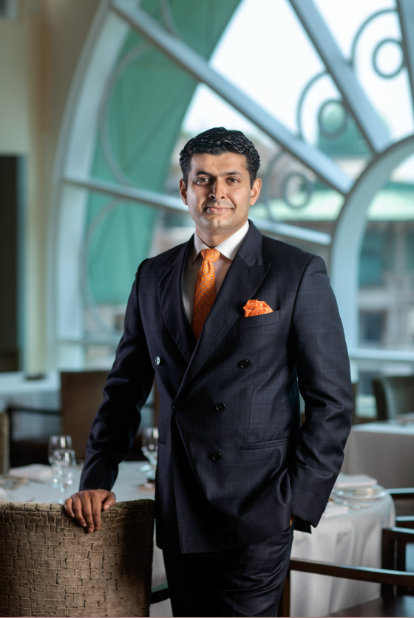 Tody's Traveller: How do you keep up your team's morale?
Kunal Chauhan: Communication for me is the most essential element of managing any team. When clubbed with genuine care, trust, a leading role in the big picture, reward, and recognition produces a team that is charged motivated, and committed to the cause. Effective communication within a team always results in a common purpose among team members.
Timely friendly communication can help team members develop a sense of belonging and strengthen relationships. A team where everyone is heard and spoken to helps foster a culture of genuine care, especially in tough times. We as humans need to be a part of the bigger picture where employees' learning and growth become a concern of the organization, Such care is generally well responded to by employees with their utmost commitment to the tasks they are assigned to. Small acts of kindness and goodwill go a long way in bridging the gap between what is said and done.
I am reminded of a hotel opening that we were as a team involved in during the 2008 global recession. Faced with multiple odds and financial difficulties, the hotel seemed to be falling out before opening. In such difficult times, we all had the opportunity to experience a great example of leadership. The GM of the hotel decided to call for a hotel meet with all employees standing in the unfinished grand ballroom of the hotel.
He decided to stand on empty storage crates and address the entire team. He was honest to them and told them he stands here on crates because we can not afford to waste money on stage and speakers. He assured them with all genuineness that we will struggle for the next two months and if we all are with him this hotel will be one of the best hotels in the city. He assured us, we will remember this experience for the rest of our lives and look back proudly at what we would have collectively achieved.
I remember sitting in the cafeteria and listening to the conversations among team members about what had just happened. This honest approach changed the game for us. We saw such positive commitment from the teams towards the hotel opening and ensuring the hotel reached the vision of the GM.
Teams managed their finances, reduced unnecessary expenses, and helped contribute to this opening. The Leaders and team members helped each other at times even financially to ensure everyone was committed to the only task at hand. The lines between departments were blurred, Bureaucracy took a back seat. All you had to do in this hotel was raise your hand and ask for help and see four hundred people answer your request with fervor.
Two months later the hotel opened on schedule. Not even a single member of the team left us before the opening. The hotel made excellent revenues in its first years of operation and every promise made to the team that day in the grand ballroom was full filled. I have never forgotten this lesson in honesty and genuineness of effort and the response it generates in a team.
Hurdles, losses, and difficulties will always remain a great unifier for teams and present us with opportunities to create wonderful stories for the future.
Tody's Traveller: A major milestone that shaped you as a Leader?
Kunal Chauhan: I believe joining the Oberoi Rajvilas as an Industrial trainee was a major milestone in my life. I as a student was exposed to some fantastic leaders who helped shape my future. The hotel was then lead by Vikram Oberoi. His humble way and genuine interest in his employees and even trainees made sure I started my career with Oberoi hotels. This experience ensured my decision to work for leaders rather than companies. In my journey of over two decades, I have done just that.
I have always been blessed with the opportunity to work with some great bosses and mentors. Each one of them has influenced my leadership skill and career over the years. I hope, I have been able to imbibe some of their exceptional qualities and share them with others.
These leaders have great qualities like integrity, ability to delegate, communication, self-awareness, learning agility, influence, empathy, and courage. But above all, each of them has always been was kind and respectful to others.
Tody's Traveller: How do you approach a challenge?
Kunal Chauhan: I am generally very relaxed in challenging and difficult situations and can bring my A-game to play. I do like to take my time and see the problem from all dimensions and come up with the problem statement. List all possible solutions and alternatives to the situation at hand. Once the choices are clear I generally would choose the best option available. With the option of choices also comes the burden of choices which a good leader must carry.
I have learned over time that challenging situations always are very rewarding and end up leaving you richer in experience, strength, and at times friends for life.
Tody's Traveller: What is the one thing that you have learned during the Covid-19 pandemic?
Kunal Chauhan: There has been so much learning that this pandemic has introduced in our professional life, Some of the initial reactions from us were more in line with the 2008 recession but considering the time duration of this pandemic, it has fashioned once in a lifetime situations which most professionals are dealing with today. Businesses have become leaner, nimbler, financially savvy, and very dynamic.
Most of all it has shown us the great ability we all have for managing change and adjusting to new situations. I am a great believer in human resilience. On the personal front, the last year had taught me the value of health and relationships. In this time of extreme difficulty for many, I have learned to cherish the small blessings bestowed upon us. A little bit of kindness and support to people around us can go a long way to make the world a better place
Tody's Traveller: What is that one thing that you cannot miss?
Kunal Chauhan: I am a morning person and my day will never be complete without my morning cup of coffee and walk with my canines. My morning ritual fuels my day.
Tody's Traveller: Which non-professional activities give you energy and satisfaction?
Kunal Chauhan: I run, cycle, swim, and do also a bit of MMA to stay fit and active. I also enjoy racket sports like badminton and squash.
Read More: Corporate Connect