Today's Traveller invites Kunal Chauhan, General Manager, JW Marriott Mumbai Sahar to share his insights on future trends and what are the hotel industry's 'must-haves' of tomorrow.
Today's Traveller: Now that hotels are open with further relaxations, what is your strategy to keep JW Marriott Sahar at the top of its game?
Kunal Chauhan: JW Marriott Mumbai Sahar has been a front-runner in the Indian hospitality space, and I am incredibly pleased and eager to be part of this fantastic story. We wish to leverage all strengths of this beautiful property and build on its reputation as an excellent luxury business hotel to take advantage of its fabulous spacious banqueting and open spaces to establish it as a go-to hotel for conferencing and social events.
Furthermore, with the resumption of business travel, it will be beneficial for companies to partner with a hotel like ours offering excellent corporate facilities, award-winning dining options, luxurious accommodations for their travelers. The focus has now moved to guests looking for experiences to unwind and leverage on this.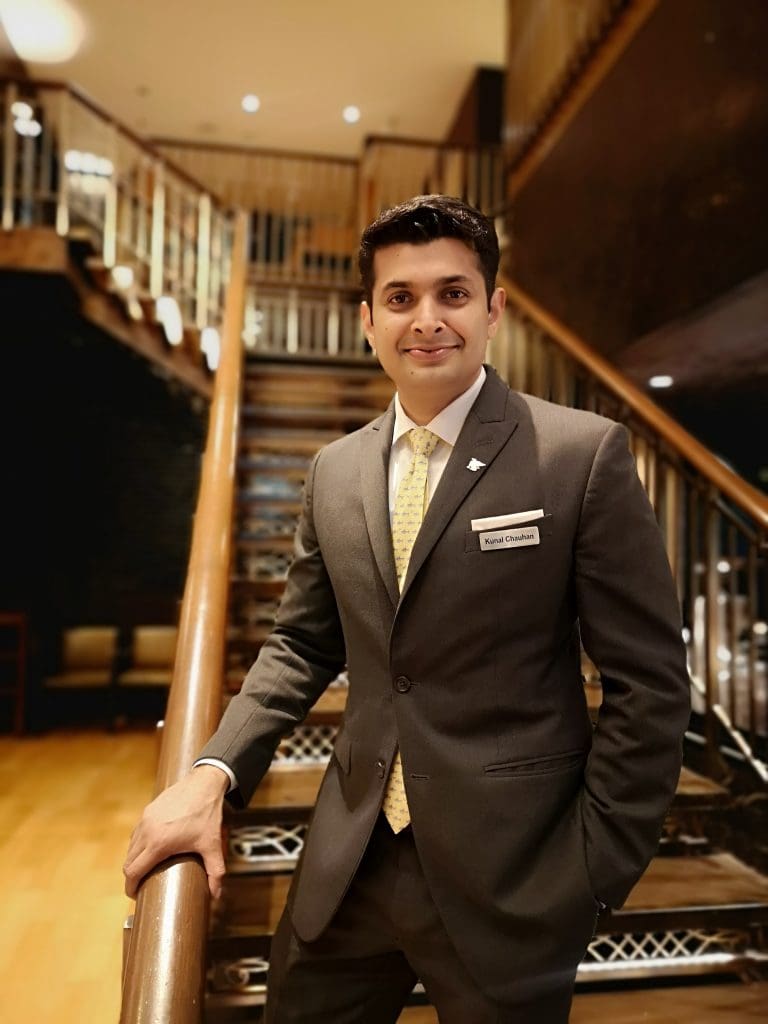 We at JW Sahar are crafting stay experiences that allow our guests to rejuvenate and come together with friends and family. With current relaxations on restaurant capacities and timings, our focus is to re-create the experiences guests have missed; we prepare for the relaunch of our lunch buffets and Brunch at JW Café. Home Delivery with Marriott Bonvoy on Wheels is a crucial focus, with people still wary of moving out of their homes. We have a menu crafted by our culinary masters encompassing specialties from all our award-winning restaurants.
Today's Traveller: What are the hotel industry's 'must-haves' of tomorrow?
Kunal Chauhan: Lockdowns, travel restrictions, social distancing, and stringent health and safety measures have all influenced individuals' behavior.
Guests will now focus more on safety and hygiene. We at JW Sahar have reinforced and further enhanced our food hygiene practices. Towards achieving this, we have been recently audited for the FSSC 22000 Version 5.0 and are awaiting our certification. With that, we will be the first hotel to receive such a high level of food safety standards certification.
Wellness is another factor that will be the highlight of a stay experience. With the importance of mental health, guests are looking at experiences providing holistic well-being – be it eating nutritional food or activities to replenish the mind-body and soul.
Digitalization has accelerated post the onset of the pandemic. Contactless payments, digitalized viewing of menus, etc., will continue to be a part of the must-haves of tomorrow.
Before the pandemic, sustainability was already a key topic addressed by individuals, companies, and worldwide organizations. Consumer behavior will be more orientated towards reduced and conscious consumption and minimal waste. As a result, sustainable products and trustworthy brands will gain more significant interest in the future.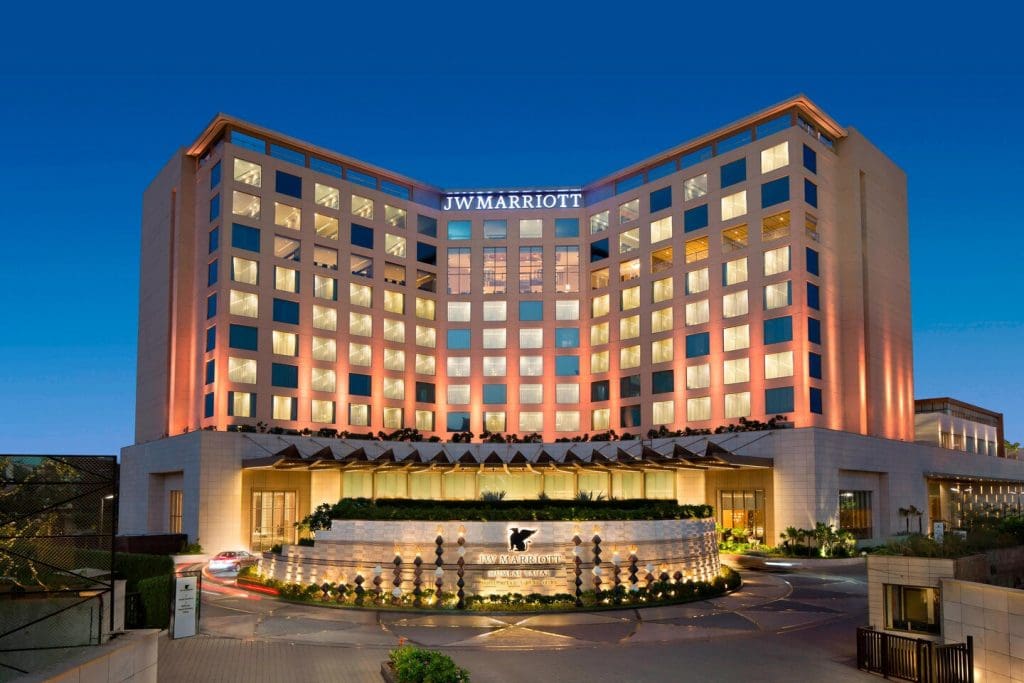 Today's Traveller: How do you intend to offer the new COVID-era luxury- defined as 'a getaway without in-person contact'?
Kunal Chauhan: The focus is on contactless interaction without losing the human element. Technology will facilitate processes; however, it cannot replace human interaction. Digitalization, web check-in, and technological advances will be seen as the new COVID-era luxury. At JW Marriott Mumbai Sahar, our focus will remain on streamlining operations and redefining luxury – less conspicuous and more inclusive. Investing in new business methods is more likely to not just power through these uncertain, changing times but emerge more vital for the future.
Today's Traveller: Is technology the only winning strategy for quick industry recovery?
Kunal Chauhan: Like we always say, the only thing constant is change, and the significant difference in 2021, is the advanced use of technology. Smart tech has been and continues to be a winning strategy, paving the way for faster industry recovery. Hotels that have made suitable technological investments will see outsized returns. Using technology in the new normal has ensured guest safety and provided all guests with a sense of security.
Today our guests decide how and when they wish to engage with the hotel and its services. Technology in that aspect has been a great enabler. Mobile check-in and mobile key have become a preferred check-in mode for guests. Online payment methods have become increasingly popular, and we are providing guests with all these choices.
The use of QR codes across the hotel has become the new normal. Our restaurant menus, in-room dining facilities, guests directories are all available digitally by scanning these QR codes, ensuring a safe and contact-less experience. The sky is the limit when it comes to intelligent technology. The must-haves of tomorrow are becoming clear; hoteliers need to meet the current market moment with an open mind, an eye for progress, and a readiness to act.
Today's Traveller: What are the key issues facing our hotel industry in the immediate future and longer-term?
Kunal Chauhan: It is undeniable that Covid-19 has decimated the hospitality industry. The sector as such faces many significant near and longer-term challenges.
Scaling all hotel facilities is an important call with substantial financial consequences.
Higher fixed and variable expenses resulting from government-mandated social distancing and cleaning ordinances are significant factors that vary depending on the state.
Meager occupancy rates are a significant concern for the industry. Lower prices, a lack of significant demand, and low occupancy rates do not bode well for revenues and profitability for the next 6-18 months.
Multi-purpose spaces promoting guests' health and wellness are a significant and growing trend. However, these design upgrades come at a cost and will take time to implement.
Digital technologies via mobile phone apps will become the norm. Implementation of these technologies will have a high initial cost, leading to efficiencies and lower prices in the longer term.
In conclusion, the hospitality industry faces significant near and medium-term challenges. The large operators with solid balance sheets and solid liquidity positions will be the survivors and likely consolidators within the industry. Smaller operators will likely not survive a prolonged period of low occupancy, higher costs, and losses.
Niche boutique hotels offering health and wellness-focused accommodations and experiences will increasingly be in demand, especially among Millennials. In the longer term, the global hospitality community will recover and likely in a renewed and innovative form. Indeed, history has shown that our international community has dealt with far greater pandemics, wars, and other challenges than currently being experienced.
Today's Traveller: What kind of revenue diversification and new income streams can hotels adapt to navigate future risk?
Kunal Chauhan: With the rise of travel demand in recent times and the change in target guests, there is a need to begin upselling ancillary revenue opportunities by remarketing the onsite spa and dining to guests who book. Messaging should focus on packages that increase the length of stay, upsell ancillary offerings, and ways to maximize the average booking value.
Guests are looking to unwind and relax, looking at experiences beyond accommodation. Spa by JW, the hotel's luxuriating spa, has curated rejuvenating experiences for guests visiting the hotel for a staycation. This enabled us to create an additional revenue generation stream while offering our guests services for a holistic stay.
Read More: Corporate Connect