Keeping the festive spirits alive and follow the tradition, Tourism Authority of Thailand along with Royal Thai Embassy and Radisson Blu Plaza Airport Hotel, celebrated the Loy Krathong festival at Radisson Blu Delhi Airport hotel on 31st October 2020.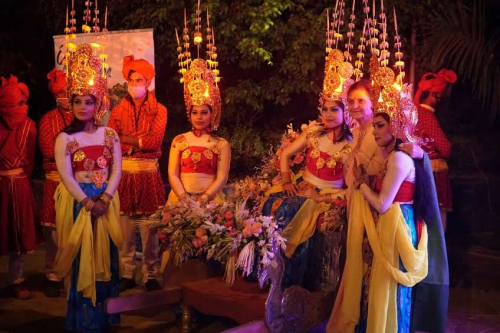 It was a beautiful and most picturesque evening as several floating candles, flowers and krathongs decorated the venue showcasing the Loy Krathong Festival, one of the most beautiful of the Thai festivals & traditions.
Around hundred guests including diplomats, corporates, media and members of the travel fraternity were invited to celebrate the magical festival of lights where candle lit krathongs twinkled on the water creating unforgettable experiences.
The evening was inaugurated by Thai cultural performances followed by the traditional Loy Krathong procession that was led by Nang Noppamas who was carried on a palanquin to the pool and she invited the guests to release the candle and incense lit krathongs into the water thereby paying respect to the water goddess.
Guests at the event learnt the art of traditional Krathong making and decoration which they floated into the water. Loy Krathong Festival also included demonstrations of a popular Thai snack and dessert which was greatly enjoyed by the guests.
Vachirachai Sirisumpan, Director Tourism Authority of Thailand, New Delhi said "In these tough times we are very grateful to be able to celebrate the Loy Krathong festival in New Delhi in a small way and pay respect to our Thai festivities, as we pray for better times ahead and wellbeing of everyone. "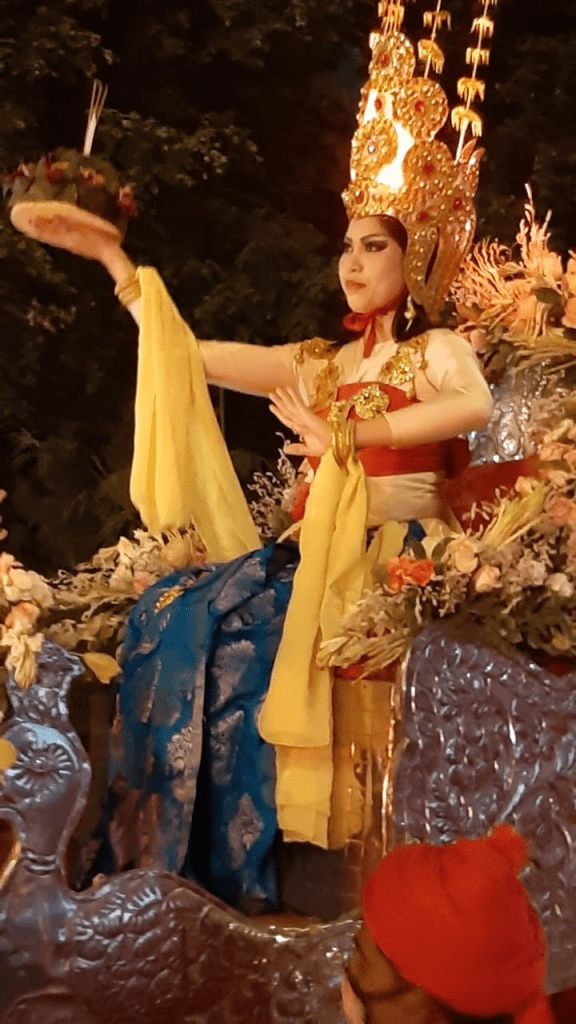 He went on to say, "I hope this event gave the guests a glimpse of Thai traditions, art & culture and a taste of delicious Thai food by Neung Roi restaurant. We would like to thank all our guests who joined us and of course our hotel partners Radisson Blu Plaza Delhi Airport Hotel for their support in making this a successful evening."
Loy Krathong festival or festival of lights is a Thai festival celebrated annually throughout the Kingdom of Thailand . The festival takes place on the evening of the full moon of the 12th month in the traditional Thai lunar calendar, thus the exact date of the festival changes every year. In the Western calendar this usually falls in the month of November.
The word "loy" means to float, while "krathongs" are small baskets traditionally made from banana tree wood and carefully folded banana leaves, each containing sticks of incense, candles, and an offering of a few coins.
On the night of the full moon, Thais launch their krathong on a river, canal, or a pond, making a wish as they do so. The festival may originate from an ancient rural ritual of paying respect to Goddess of water, while the krathong's floating away symbolizes letting go of all one's hatred, anger, and defilements.
Nang Noppamas: According to legend, the festival was originated by Nang Noppamas, consort to a king. Beauty pageants in her honour remain a traditional part of Loy Krathong celebrations.
Read More: News