Cheval Collection announced that it is fully open and continuing operations at its Residences in London and in Edinburgh. The luxury group remains as flexible as they can be for new bookings, and the reservations team is happy to talk through any requirements.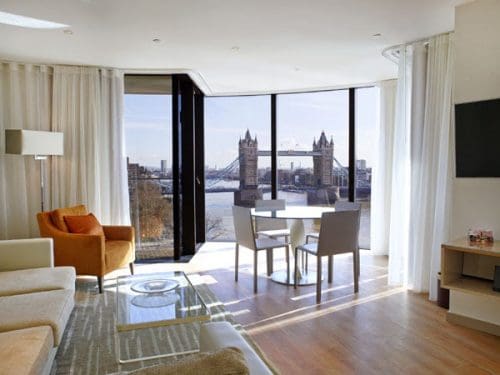 Cheval Collection has continued to operate throughout the current crisis and has adapted procedures in line with government and health authority advice to maintain the highest level of cleanliness and hygiene, whilst offering the best service possible.
The luxury hospitality company has a beautiful collection of serviced apartment residences, townhouses and modern penthouses, across London.
Cheval Residences offers more than just a home and makes life blissfully easy for guests. One can indulge in the city's cosmopolitan culture, from chic districts and quirky apartments, in some of London's most prestigious neighbourhoods or just enjoy the serenity of iconic views and world-famous parks, from their own stately Residence.
To prevent the spread of the Covid-19 virus, Cheval Collection has put in place a set of procedures and standards at its Residences to limit the chance of exposure both for team members as well as valued guests and clients.
Although this has required everyone to adapt their behaviour, it is done with the understanding that visitors value the services provided, and that the company is committed to maintaining high standards without compromising on hygiene or safety.
George Westwell, CEO Cheval Collection, says: 'Above all we are focusing on the customer, ensuring their safety and putting their mind at ease with flexibility and our thorough hygiene standards – we will continue to do so even after restrictions have been lifted. We have significant precautionary measures in place, in light of COVID-19, and our reservations department is also available to discuss bespoke requests with all current and future guests.'
With a range to settle guests into their perfect London home at various prime locations, either for a blissful getaway or a relaxing extended stay, the collection includes eight serviced apartment residences across London and offers a stylish, spacious and self-contained alternative to hotels. Cheval Knightsbridge, Cheval Thorney Court, Cheval Gloucester Park, Cheval Hyde Park Gate, Cheval Calico House, Cheval Phoenix House, Cheval Harrington Court and finally their flagship residence Cheval Three Quays which is situated in the heart of the city of London, opposite River Thames.