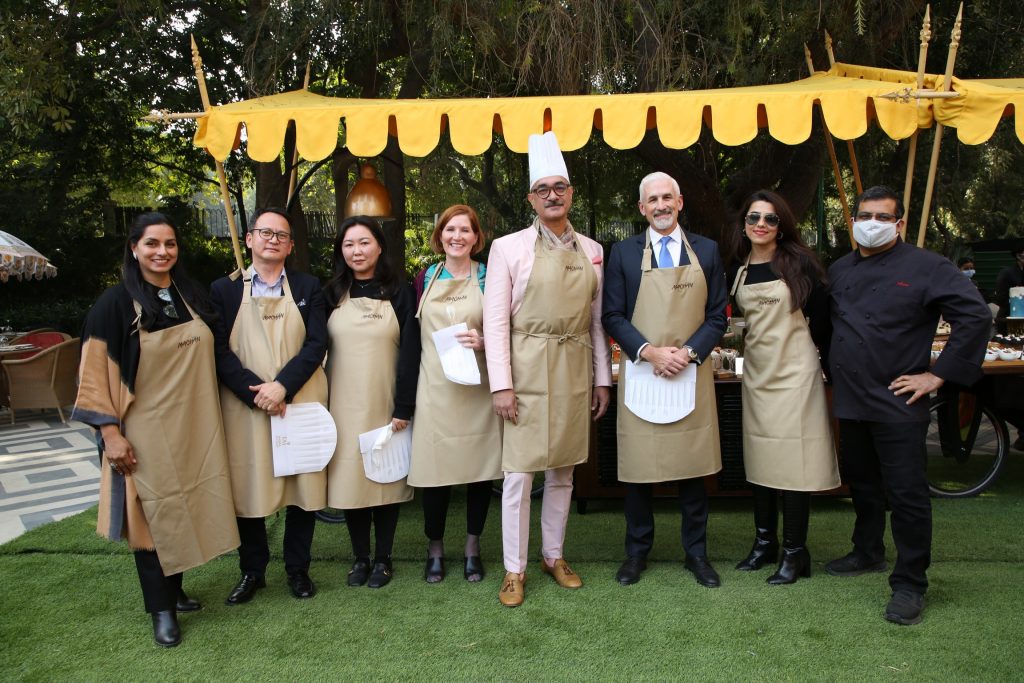 Machan at Taj Mahal New Delhi, a celebrated landmark destination in the national capital presented the third edition of Cooking-Up-A-Tale, a unique and curated culinary series that the city's fabled melting point, Machan had successfully introduced earlier this year.
The third edition of exclusive culinary sojourn witnessed Chef Arun Sundararaj conducting a live demonstration of his signature recipe, inspired by the festive season, with his co-host, Ravi Bajaj, renowned designer, amidst the lush green environs and a spirited festive ambience at the newly renovated poolside lawns.
The previous edition of Cooking-Up-A-Tale witnessed Pavan K Varma – Author, Diplomat & Former MP as the co-host who shared his culinary secrets, global and literary perspectives at what truly was a memorable luncheon afternoon at Machan. The series is curated in collaboration with Ambreen Khan.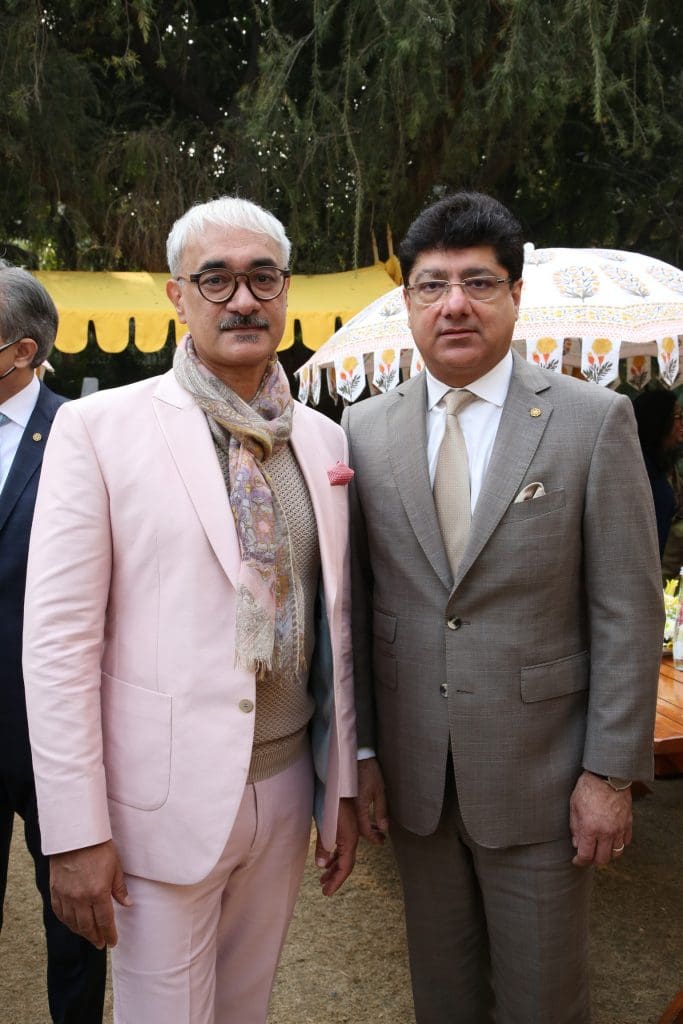 Machan, the much-loved international dining destination, has been a defining part of the city's culinary landscape and has woven itself into the fabric of daily life in Delhi.
The re-imagined Machan celebrates the culmination of the old and the new and presents a gastronomical confluence of signature favourites and novel offerings.
Machan's culinary concept is based on the central theme of high quality of ingredients and the flavours and colours of the Jungle. Amidst a spectacular ambience and warm service, the restaurant promises to delight the gourmands of yesterday, today and tomorrow.
The engaging afternoon curated as an immersive experience combined with an eclectic exchange of ideas and tales, complemented the stories of the bygone, the present and the future that Machan houses.
The third edition of Cooking-up-a-tale was a memorable culinary collaboration of gourmet expertise and glamorous experiences with celebrated fashion icon, Ravi Bajaj, where he shared his memories of Machan and his signature recipe for gourmands to savour.
This was followed by a grand and extensive luncheon at the picturesque Poolside Lawns, curated by Chef Arun Sundararaj – Director of Culinary Operations at Taj Mahal, New Delhi.
The festive edition of Cooking-Up-A-Tale witnessed the presence of guests and patrons from various walks of life who enjoyed the culinary experience and the perfect winter afternoon in the heart of the Capital at the iconic Taj Mahal, New Delhi – Chetan Seth, Suneet Varma, Nalin Kohli, BJ Panda, Peter Rimmele, Harmeet Bajaj, Shibani Kashyap, Rahul Vohra, Ashish Saraf, Rajan Kapoor, Mrs. & Mr. Malliah, Dr. Rakhshanda Jalil, Sonam Chabbra, Vanita Nangia, Shampa Dhar, Anupam Ray, Robin Roy, Siddharth Varadarajan, to name a few.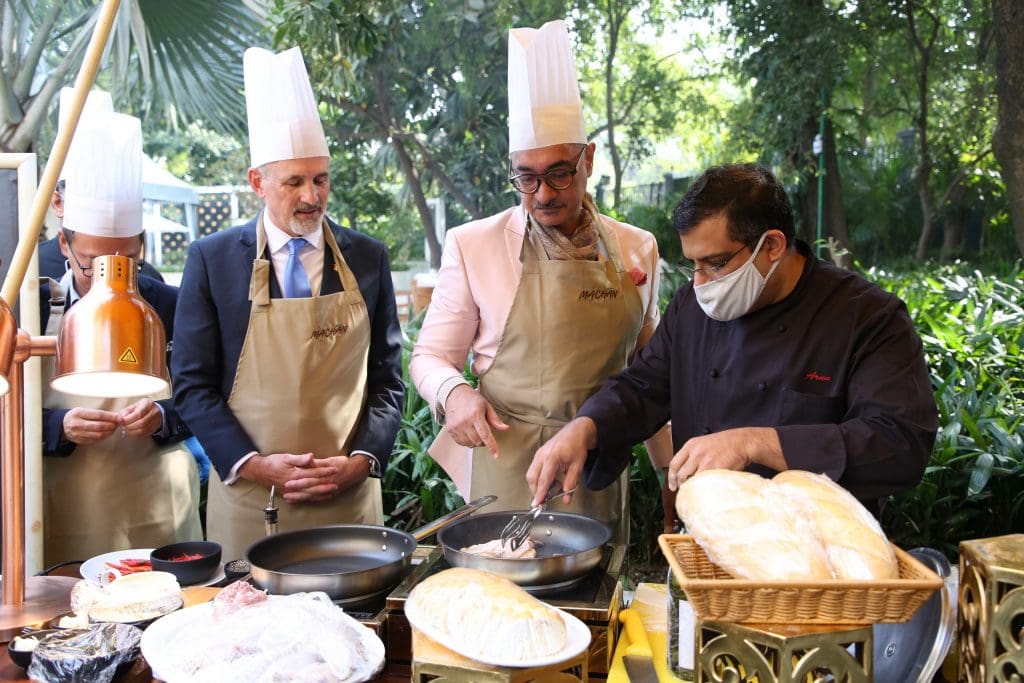 Speaking at the occasion, Ravi Bajaj said; "Taj Mahal, New Delhi holds a very special place in my memories and my professional journey. Some of my most grand and luxurious shows have taken place at this landmark Hotel. Machan evokes nostalgia and I am delighted to see the new avatar of this restaurant that most of us in Delhi have grown up visiting ever so often. Cooking-Up-A-Tale with Ambreen and Chef Arun has been a fantastic and enjoyable experience. The culinary spread for the festive brunch at the beautiful poolside lawn was indeed sumptuous and loved by all our guests and gourmands."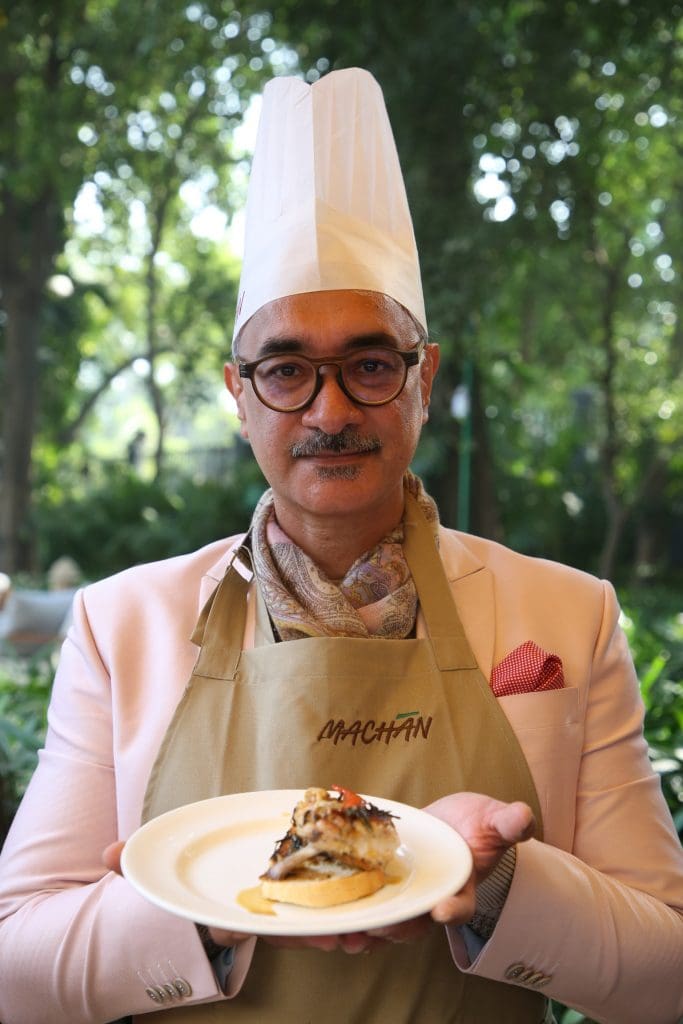 In the year 2022, Machan will continue to present Cooking-Up-A-Tale as a novel gastronomic offering to guests who would like to reserve their bespoke experience with an intimate group of family, friends, corporate guests or a select group of passionate gourmands.
This immersive and engaging culinary sojourn will feature culinary tales, fascinating conversations, hand-crafted beverages and exquisite cuisine. Guests can select their Cooking-Up-A-Tale experience over lunch or dinner, as per their preference and with a prior reservation.
The culinary experience will be curated by Chef Arun Sundararaj and thoughtfully delivered with warm hospitality along with Tajness – A Commitment Restrengthened, with augmented safety and hygiene protocols.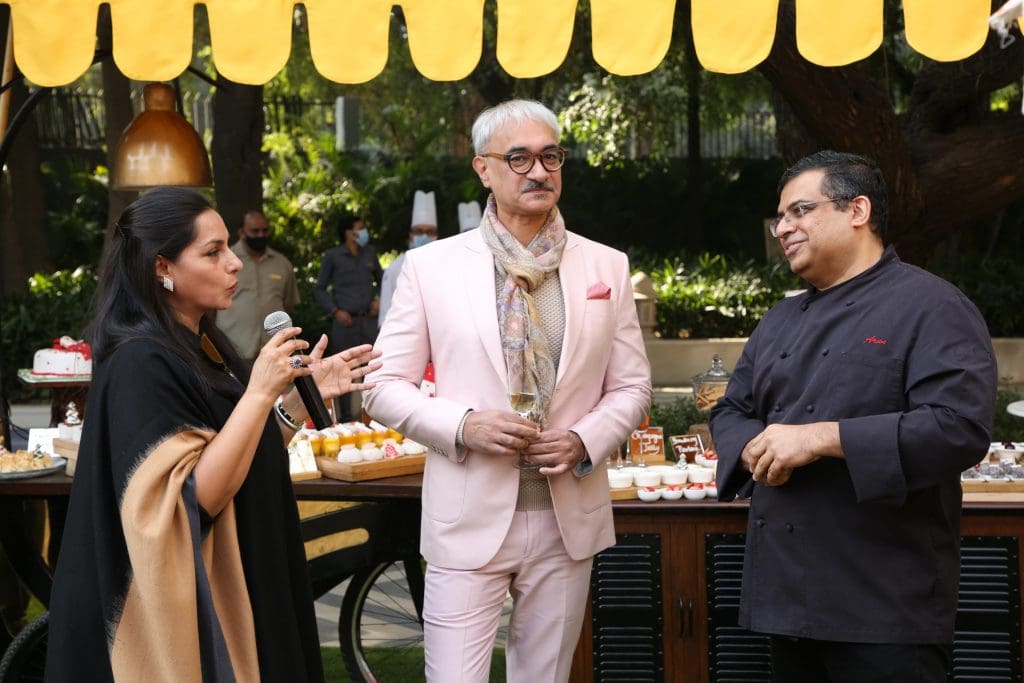 Arun Sundararaj, Director of Culinary Operations – Taj Mahal, New Delhi, says; "Machan is a memorable destination – it embraces notes of nostalgia and unpretentiousness with its tranquil environment, a remarkably inspired menu combined with comfort food and service that is sincere and warm. With Cooking-Up-A-Tale being introduced for guests as an immersive culinary journey, at Machan and at the reimagined avatar of the restaurant, we look forward to welcoming patrons to a curated dining experience and to them making more wonderful memories at the legendary Machan."
Read More: Latest