In an exclusive interview with Today's Traveller, Madhav Rathore, Founder and CEO, The Indian Bucket List, shares comprehensive insights on the changing landscape of travel.
Today's Traveller: Your mission is to bring the destination to the traveller, focusing on the real contemporary India. How did you come upon this creative venture?
Madhav Rathore: During my initial years in the travel industry, I realised most travellers wanted to see and experience the real India whereas the length of itinerary consisted of only monuments and commonplaces of interest.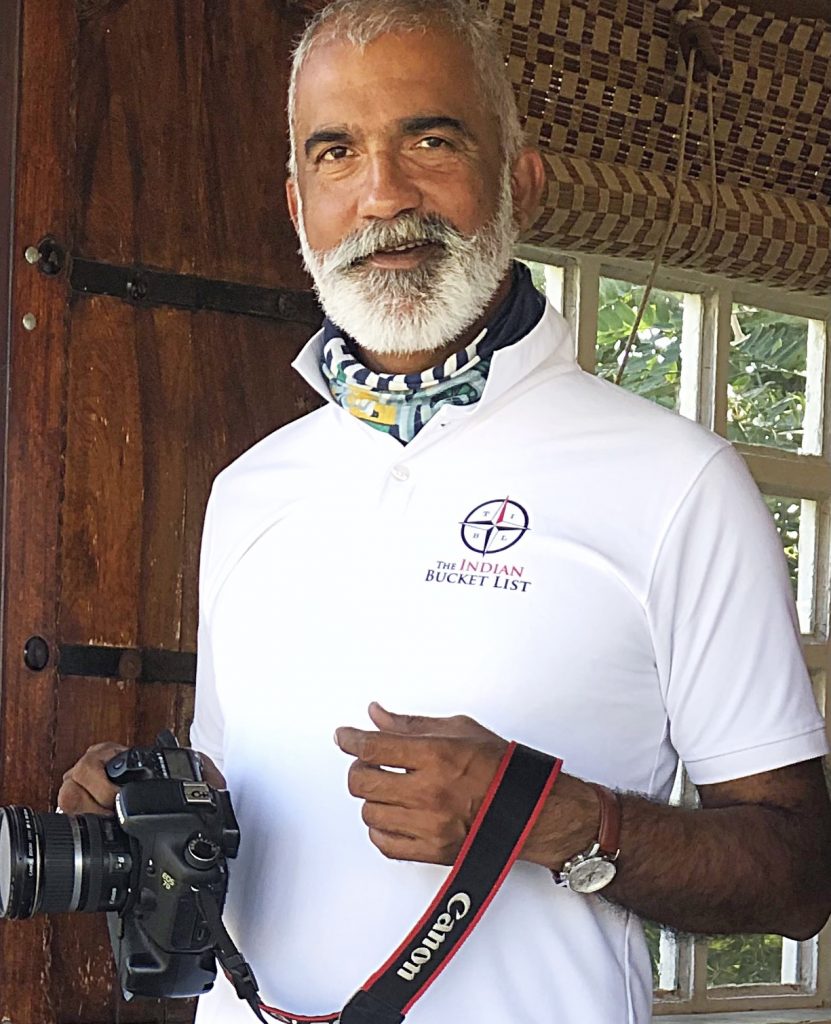 It was my dream and desire to showcase India, a country known for its people, culture, art, food, landscape, crafts and architecture.
The Indian Bucket List is all about reinventing, recharging and rejuvenating travel ideas and giving back to the industry and the motherland.
Today's Traveller: Share an experience that left a deep impression on you and how it resulted in a call to action.
Madhav Rathore: My grandmother and her teachings have always kept me balanced and inspired to serve and protect. There used to be a lovely mango tree in my ancestral home and I was good at climbing and securing the best mango it produced… one day my grandma asked me – if I had ever thought of nurturing the tree which blessed me with the best of mangoes?
She said to try and give back so it can continue to produce mangoes for you. That teaching stayed with me and the night lockdown was announced it came back to me… my grandma's words came back to me. The Indian Bucket List – Giving Back is an outcome of that.
Today's Traveller: What strategies will help you achieve your goal of bringing the spotlight on master craftsmen and their wonderful heritage?
Madhav Rathore: To make any recipe successful it must tickle all the five senses and visual presentation holds the top position above the other 4 senses. Along these lines, we are producing short films with the help of traditional artists who are carrying forward the intangible arts and crafts of India despite many challenges.
Our clients get to visit the real artists in their studio and community to understand the traditional art and its history. To create and raise awareness about the intangible heritage of India we are making short films with the help of traditional artists across the country.
Today's Traveller: What challenges do you face when curating a one of a kind experience of the 'real India' for your guests?
Madhav Rathore: We at The Indian Bucket List believe in the theory of "Challenges are opportunities". Our primary challenge is always to produce a tailor-made itinerary keeping the time frame in mind as most travellers have a fixed period for their holiday. Our endeavour is to give them the real Indian experience in the best possible way even in a short time.
Today's Traveller: What are the other ways that can help Indians appreciate their own rich heritage?
Madhav Rathore: In India heritage is mostly seen as an architectural building but what we need to popularise are the stories associated with these monuments. The traditional arts, crafts and cultures are also part of our heritage which people are oblivious about.
We will have to integrate the stories associated with our heritage with visuals so that the travellers have an all-rounded experience of our motherland. You will be surprised if we check the number of people from cities who have visited the monuments in their own cities.
Today's Traveller: By when do you expect tourism to return to stability and future profitability?
Madhav Rathore: If all goes well Indian travel industry should see a boom in the year 2024. Opportunities blossom in the wake of change – we must start organising and preparing our sales, marketing and product strategies to convert them into our favour and reap the fruits.
Read More: Interviews