Let freedom of the mind lead you to freedom of discovery as you dare to travel and discover an India you have not known and live the experiences you have always wanted.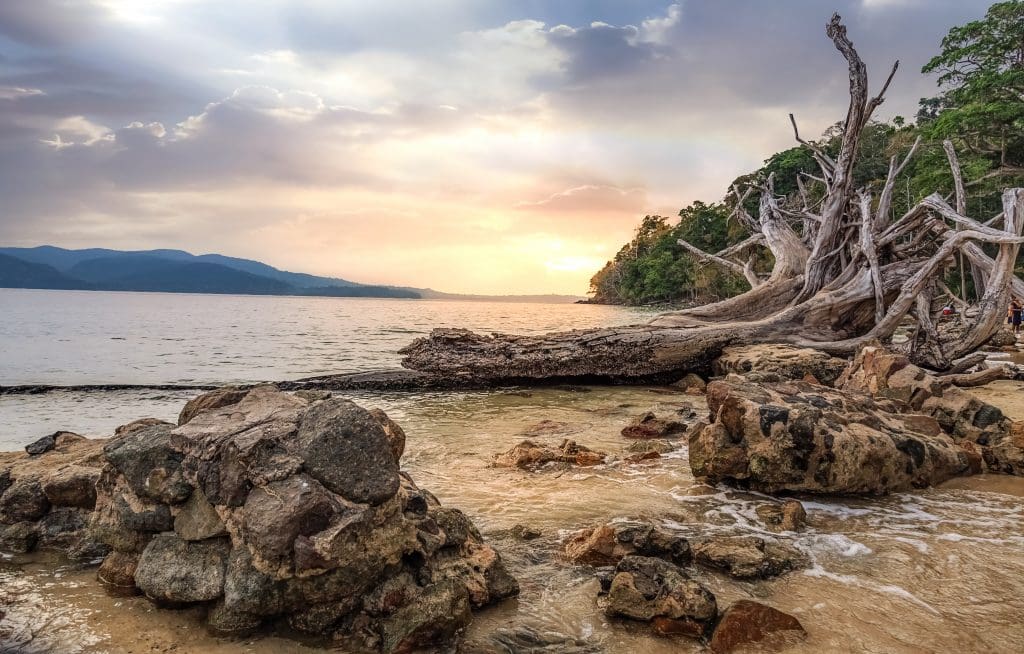 Your partner in this adventure is MakeMyTrip as it inspires you to rediscover your love for travel as you visit the hidden gems of our country and explore India like never before.
MakeMyTrip's awe-inspiring film – #MyIndia captures the hidden gems that India has.
As a part of MakeMyTrip's initiative to inspire travellers to explore these hidden gems, the brand has launched India's first online travel parade where every state and union territory will be explored by travel influencers.
Some beautiful folks such as Mary Kom, Virender Sehwag, Ajinkya Rahane, Sunil Chhetri and Pankaj Tripathi are lending their support to our favourite influencers such as Shenaz Treasurywala, Gaurav Taneja, Savi and Vid from Bruised Passports and many more, you're going to see all of them, and many more, sharing their travel experiences on their Instagram stories. All of them and more folks will be travelling for the next 45 days and bring to life these gems, staying in the best of villas, so following MMT on social will surely bring some much-needed travel on your feed or better yet give you travel goals for bookmarking!
This first Online Travel Parade nudges travellers to explore all corners of India and its hidden gems.
With the plethora of options that India's largest OTA offers, you can let your senses explode with delight as they help you to go beyond the well-known places and step into an unexplored universe of natural riches, historic monuments, and visual delight far beyond what you have known.
Explore the unexplored, hidden and lesser-known landmarks of India with MakeMyTrip this year. We give you some awesome new travel circuits to explore and then you can go on to weave the magic for yourself- unlocking the marvels of each beautiful state in our country.
The old word charm of Kolkata and its hidden gems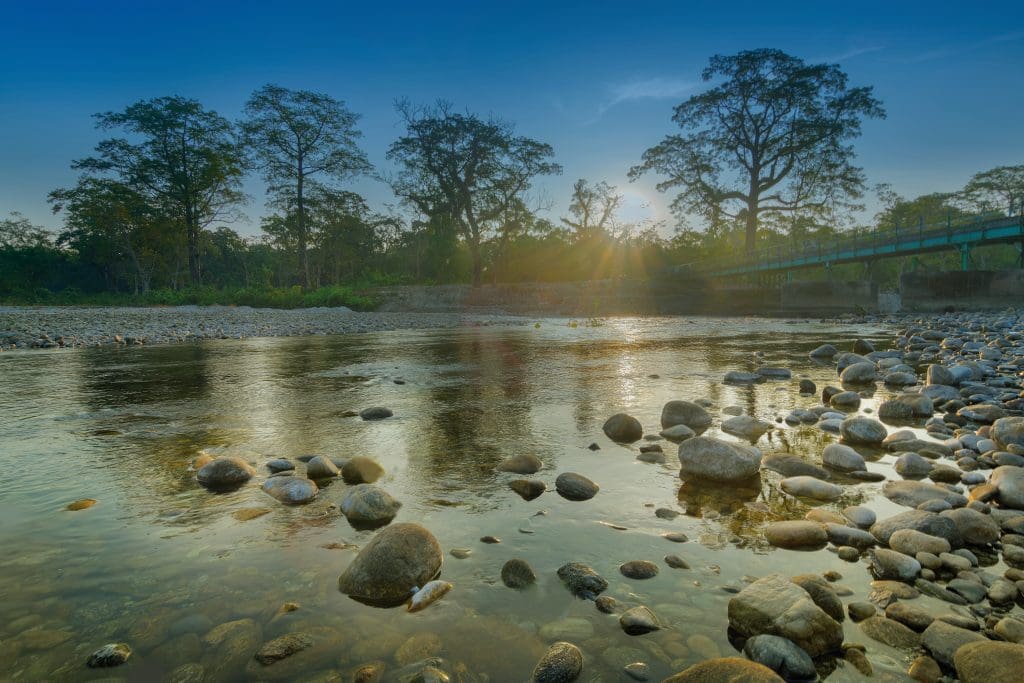 Get ready for a heady riot of colours, sounds and aromas as you breathe in a city that lives its history through the lens of today. Wonder at the Howrah bridge, Raj-era buildings, St Paul's Cathedrals, Sovabajar Rajbari heritage site, and the trams which are iconic etchings of Kolkata.
Then go discover the serpentine lanes of Zakaria Street where little shops stand in a never-ending queue to offer the most delectable delicacies and Mughlai food and also doubles as a shopping trove selling ittar to fine cotton, and local crafts.
Take your time to Instagram the red-bricked and green-windowed buildings of Bow Barracks or video the breakfast market at Terreti Bazaar or old China Town as you stuff yourself with delicious momos and dumplings.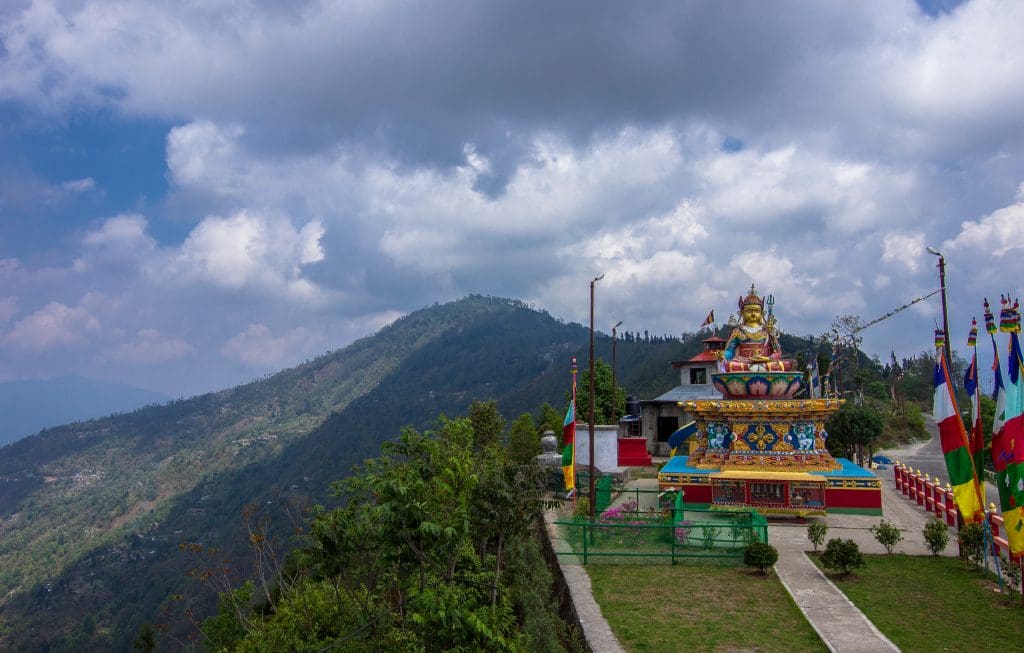 Discover College Street with its myriad bookstores that have earned it the nickname of the largest second-hand book market of Asia even as you marvel at the ancestral house of Rabindranath Tagore, Jorasanko Thakur Bari now a museum dedicated to the Nobel Laureate.
Don't miss out on Kumartuli, the 300 years old settlement of potters, clay artisans, sculptors, and handicraft masters toil over beautiful Durga idols for the iconic Durga Pujo and pandals for various festivals in the city.
Finally, enjoy the wonderful nostalgic confectionary and charm of the legendary old-world café Flury which has turned 90 and still defines Kolkata as a gourmet cuisine haven.
Get off the beaten track in the Sundarbans mangrove forest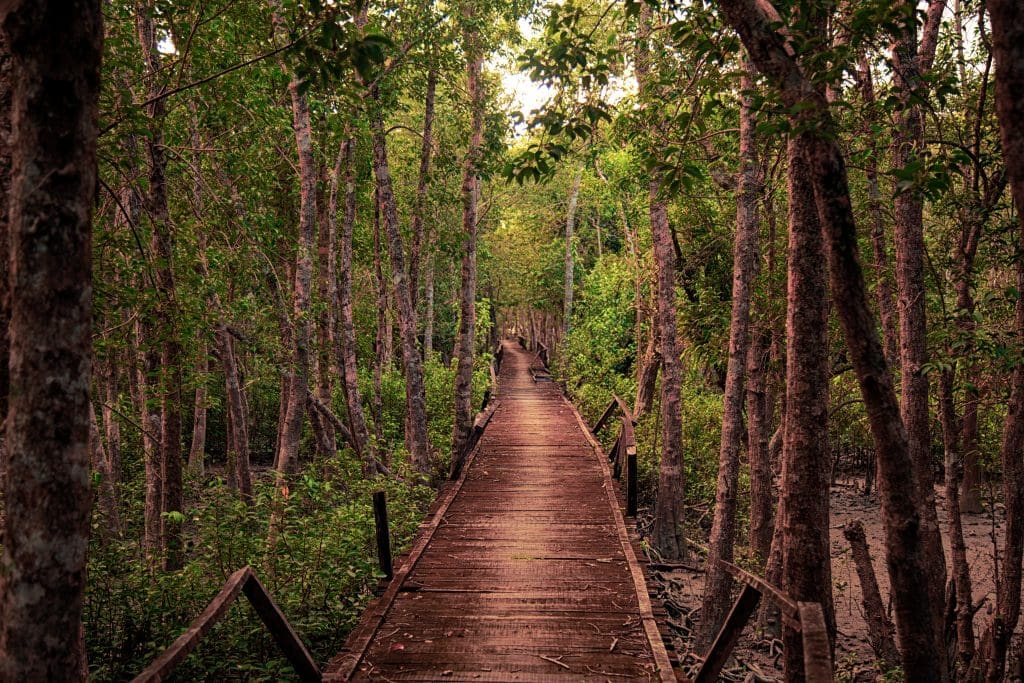 Drive down 102 km in a 4-hour drive by car to an unbelievable excursion to the Sunderbans. Get blown away with a brilliant palette of colours as you step into a unique mangrove forest.
As you drift down the river and say a silent prayer to the Bonbibi 'the lady of the forest, you watch with awe as the bright blue waters of the Bay of Bengal mingles with the muddy waters of the river systems and the deep greens of the forests in many shades.
This is the Sundarbans mangrove forest, which at 40,000 sq km is one of the largest such forests in the world. The only mangrove forest in the world where tigers are found, it lies on the delta of the Ganges, Brahmaputra and Meghna rivers on the Bay of Bengal.
Because of its unique ecosystem, the Sundarbans was inscribed a UNESCO World Heritage site in 1987. It is home to rare and globally threatened wildlife species such as the Royal Bengal tiger, estuarine crocodile, Water monitor lizard, Gangetic dolphin and Olive Ridley turtle, Indian python and Irrawaddy dolphins.
The highest motorable pass- the stunning Rohtang Pass
Be prepared for a hi-adrenalin rush as you prepare to take on one of the most scenic drives on one of the highest motorable passes of the world- the iconic snow-clad Rohtang Pass in Himachal Pradesh.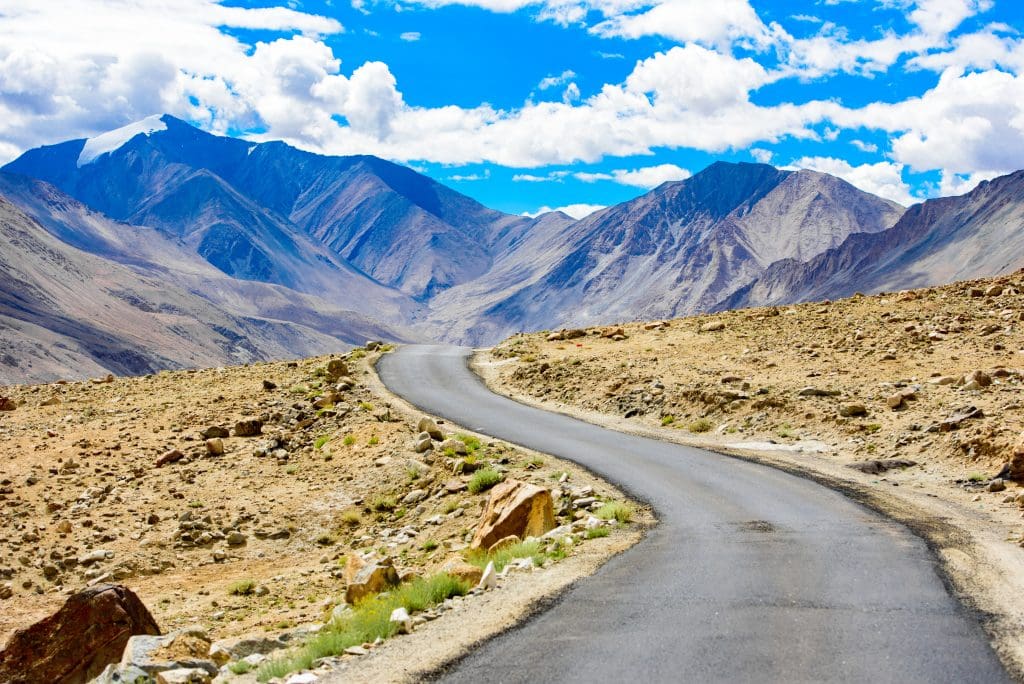 About 51 km from Manali, the stunning 3,978-m-high Rohtang Pass, is the gateway to Lahaul-Spiti, Pangi Valley and the Ladakh region and can only be reached by road. One of the most spectacular destinations in the entire Kullu region, the vista point of Rohtang Pass is the ultimate destination.
Adventure sports for the enthusiast include skiing, ice-skating, paragliding, etc.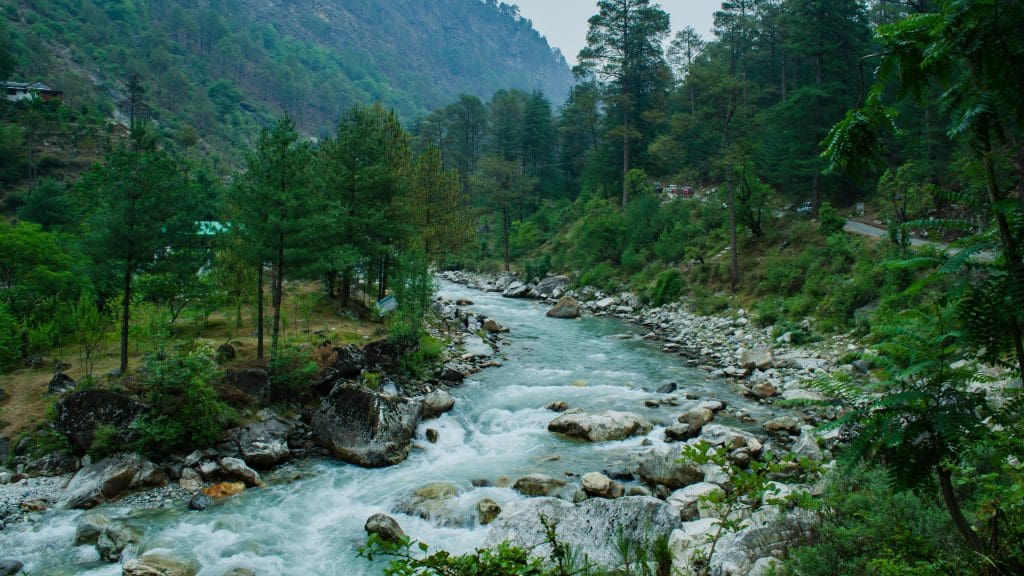 The Rohtang Pass is open for tourists from April to October, but the rainy months are best avoided.
Create your own exploration map as you go beyond Rohtang Pass to the Sonapani Glacier and the twin snow-peaks of Gaypan which is pure and pristine and holds the famous Beas Kund, a holy site for Hindus.
The wonderland nature reserve of Chopta that is waiting for you
Here is a gem of an offbeat destination which is a haven for trekking enthusiasts and nature lovers due to its splendid flora and fauna.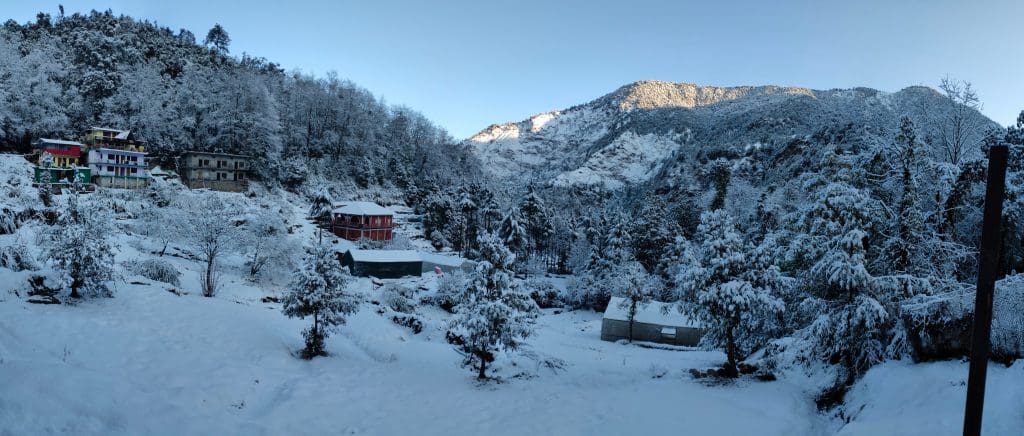 Located about 210 kilometers from Rishikesh and 465 kilometers from Delhi, the hidden gem of Chopta is so beautiful with its undulating meadows, alpine grassland slopes, crystal clear rivulets, Rhododendron and forest ranges that it has earned itself the nomenclature of a 'Mini Switzerland' among travellers who have chanced upon it.
This high-altitude hill station is another world as it lies nestled amidst the mountains of Uttarakhand at an altitude of 2600 meters and is the starting point of the Tunganath Trek and several trekking routes, which are open for most of the year.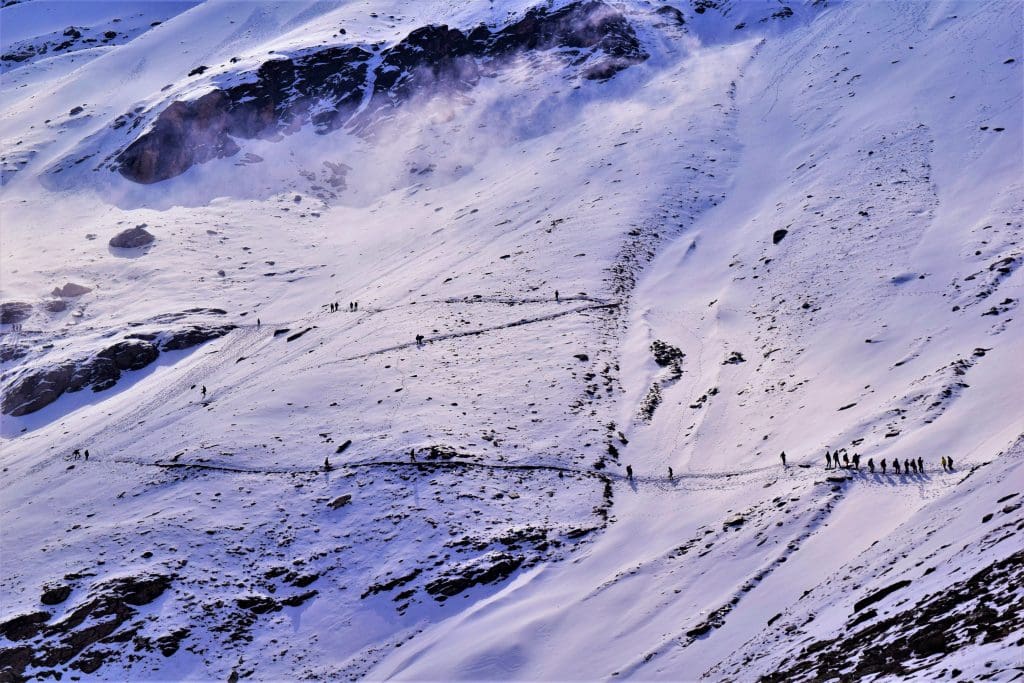 To name a few unique attractions that you can explore are the dense forest of Kedarnath Wild Life Sanctuary to which it belongs, Tunganath Mandir – the highest temple of Lord Shiva, the rare Musk Deer Sanctuary, 41 prominent peaks including, Neel Kanth, Trisuli, Nanda Devi, and a 180 degree panoramic view of the snow bound Greater Himalayas around you.
The unimaginable beauty of flowers and herbs and more than 551 species of birds and 121 species of big size mammals will blow your mind.
From the Queen's Necklace to the lesser known places in maximum city
The city of dreams Mumbai runs on little tea kiosks that brew the punchy "cutting chai" that ensures the busy city never sleeps.
Representing the romance and glamour of the city is Marine Drive – a 3.6 km palm tree lined, arc-shaped boulevard along the South Mumbai coast. Here is a sea-breeze haven for walking enthusiasts, couples and families. The arc hugs the Arabian sea and brings amazing sunset views before the entire coastline lights up at night and is justifiably called the Queen's Necklace.
Check out these lesser known but wonderful places in Mumbai that are hidden gems.
Take in a visit to the picturesque Banaganga water tank dating back to 1120 AD which has a mythological folklore behind its origin.
The picture postcard Sassoon docks built in 1875 with fishing at its core dotted with fish markets is a whole new experience.
Find your way to the Pandavkada Waterfalls in Khargar in Navi Mumbai which is lush green in the monsoons and has attractions like the Buddhist caves and Khargar Hills nearby.
The magical Sewri Mangrove Park offers sights of stunning flamingos in its 15acres of mangroves that line up between Sewri and Trombay and is a bird lovers paradise.
Dahanu Beach is a hidden gem with its quiet beach, golden sands greenery, gardens and temples. For a spot of peace, here is your space.
The meteorite crater that has become the Lonar Lagoon
If science fiction was to find a home…it would be here, it would be here, it would be here. The unusual volcanic like environs, crushed bedrock, basaltic rock and the crater of the lake, the green blue waters that reflect the sky is a vivid sensorial experience not to be missed.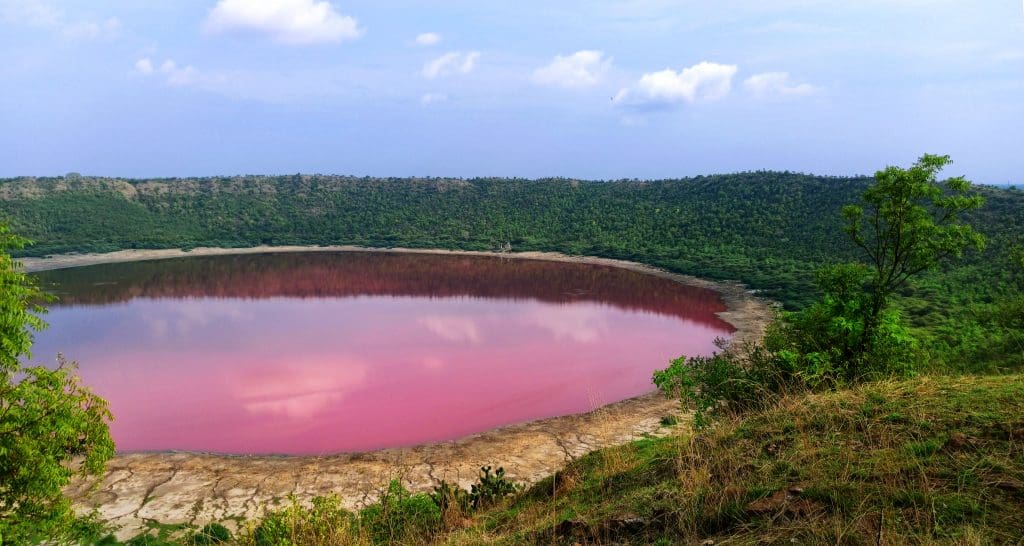 Three hours from Aurangabad, known for its Ajanta and Ellora Temples, is the Lonar lake in Buldhana district of Maharashtra state. It was created by a meteorite and its water is alkaline. So precious is its find that as a conservation measure the Lonar Lake has been declared a Wildlife Sanctuary. There are temples which are around 1250 years old.
A notified National Geo-heritage Monument, the Lonar Lake was created by a meteorite collision impact during the Pleistocene Epochand and is one of the four known, hyper-velocity, impact craters in basaltic rock anywhere on Earth. It is an awesome phenomenon and is as yet still a remote and unexplored destination to explore.
Finding your way in the Garden city to Nandi Hills
The "Garden City" is today's Silicon Valley and is still one of India's most loved cities on account of its weather, greenery and breezy environs because it is located on the Deccan Plateau.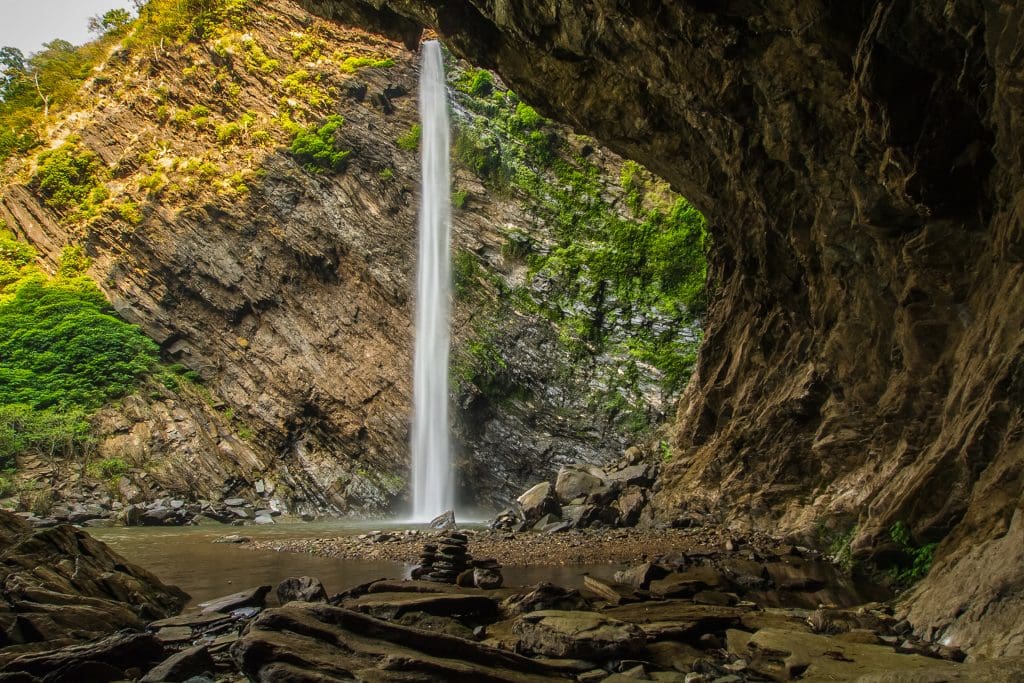 A hidden gem that is waiting to be explored is at a small distance of 60 km from Bangalore – Nandi Hills. A set of emerald green hillocks it remains a natural pristine reserve with great beauty.
A small trek to see the sunrise at 1450 metres altitude is one of the most memorable experiences as you breathe in the cool, clean breeze and hear the bird calls of winged creatures everywhere. Bird watching is a must as there are any number of species to watch and capture in your lens. The best time to visit Nandi Hills is from October to May.
The ancient world of the Badami Caves
Getting to one of Karnataka's hidden gems is easy. The nearest airport to Badami is in Belgaum located at a distance of 190 km from the Badami Caves.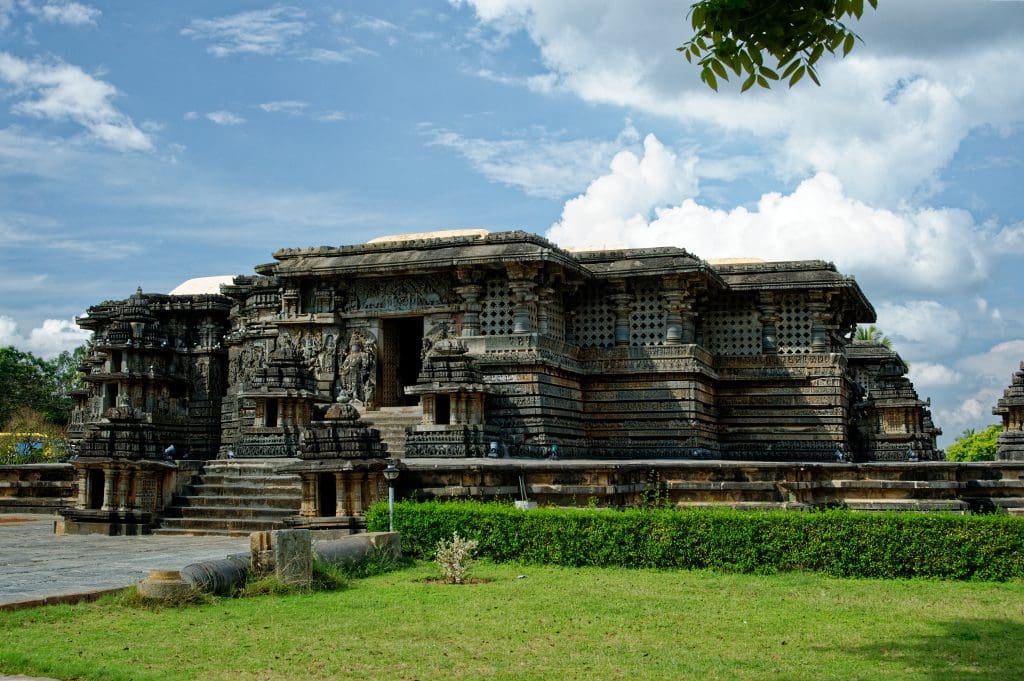 The amazing rock-cut and structural Badami cave temples are located in the town of Badami in the north-central part of Karnatakaand are only 14 miles (23 km) from the UNESCO world heritage site Pattadakal and 22 miles (35 km) from Aihole – an amazing site with hundreds of ancient Hindu, Jain and Buddhist monuments.
Badami, the onetime capital of the noted Chalukya dynasty of the 6th & 7th centuries is a store house of cave temples that are a dream. Many are carved out of the hills opposite Badami Fort and some have rock cut steps in thousands to reach the cave temple.
The carvings are extremely impressive with motifs and carved figures on the ceiling of gods and goddesses, as well as fine bracket figures carved on the pillars. The magnificence of master sculptors centuries ago leaves you with a sense of awe at their vision and mastery.
Sponsored Feature
Read more: News