A people's person Manish Mehrotra says his mantra is "Cook exactly the way people want" in a pre-Covid interview with Today's Traveller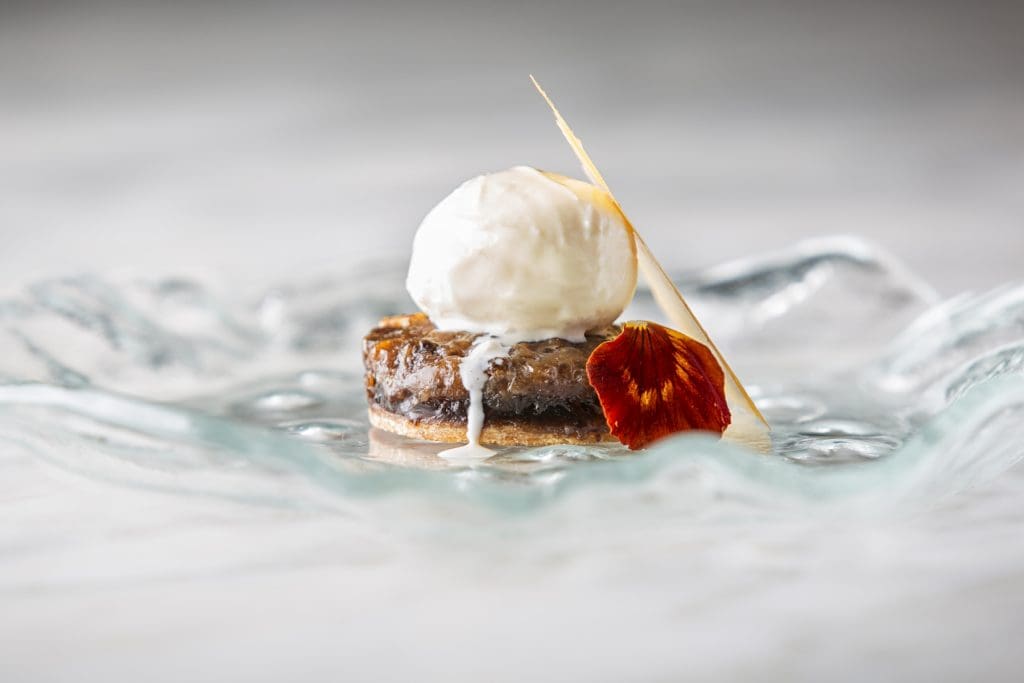 Where in the world would you get this – Tawa Lamb Ribs, Spiced Amaranth, Korma; Pork Belly Tikka, Punjabi Lobhia Curry, Slow- cooked Egg; Roast Pumpkin and Cheddar Kulcha with Pumpkin Seed Butter, followed by Raspberry Aloo Chips, Vanilla Bean Ice cream and Maple Chutney? This is a typical meal at Indian Accent, in pre-Covid days crafted by multi-award winning Chef Manish Mehrotra, who promises to take you on an exciting and unique culinary journey that marries global ingredients and techniques with Indian flavours and traditions.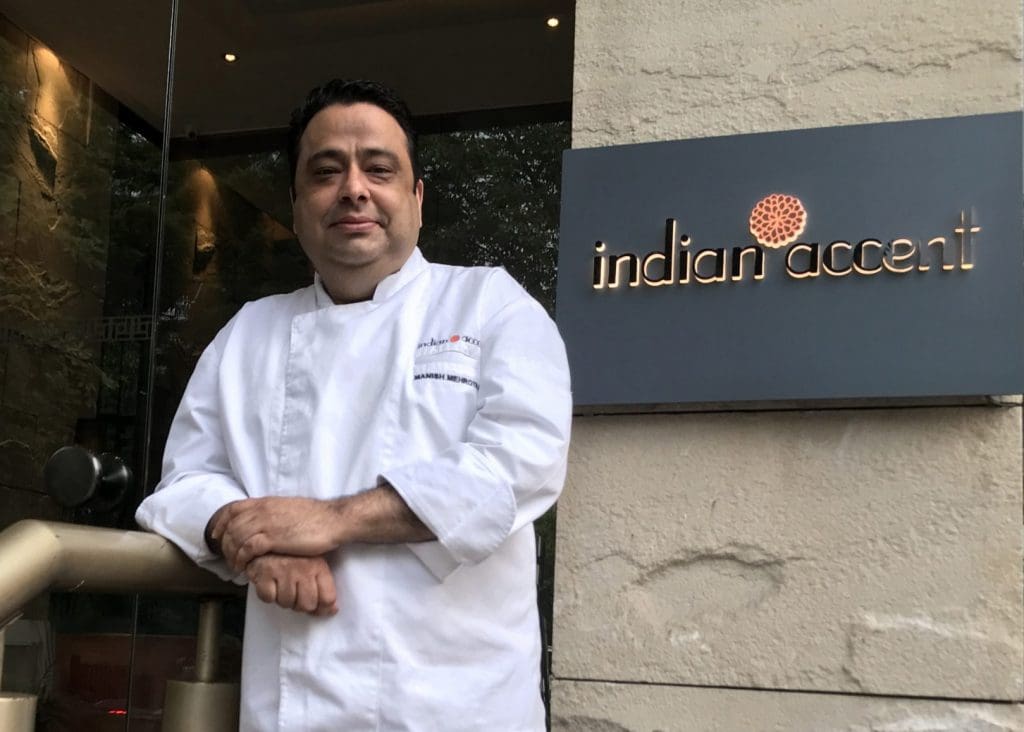 While giving a nod to the classic, Manish Mehrotra's creations are distinctly contemporary, a collision of vivid colours, textures and flavours and they grab your attention.
Part of the new global foodie zeitgeist, Manish Mehrotra believes in innovation in the kitchen and the ability to surprise with every mouthful.
In an inspiring and enlightening session with Today's Traveller, Mehrotra elaborates on how Food and Beverage is moving increasingly towards innovation, how trends will continue to challenge and lure the industry and his own leap of faith from the conservative to the contemporary.
Manish Mehrotra begins by taking us through the food milieu, which, until recently, was more about imitation rather than innovation. However, this is gradually changing and international food trends are making a foray into the Indian food scene.
It's the metro cities of India that are trend setters as far as food experimentation is concerned, says Mehrotra, particularly Mumbai and Delhi, followed by Bengaluru, Hyderabad, Chennai and Kolkata, from where they percolate to Tier 2 and Tier 3 cities. Within the last five years alone, believes Manish Mehrotra, there has been a sea change in the Indian food scene, not merely in terms of restaurateurs, or the Food and Beverage industry, but in terms of the guest experience as well. It's a two-way street – trends can be successful when the chef is creative and the customer is open to experiments.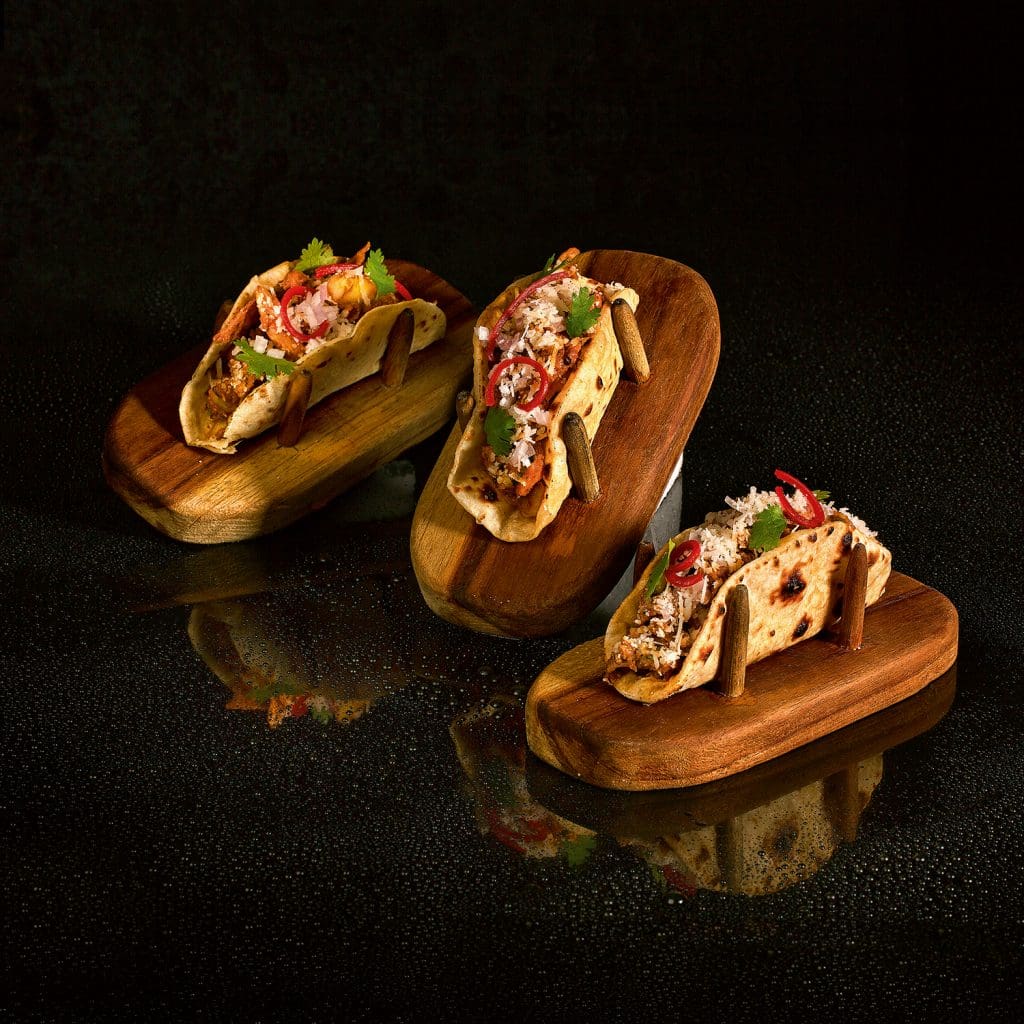 Continuing, Manish Mehrotra expands on the trends that are transforming India's culinary landscape. A major trend within the last 2-3 years is to do with young Indian chefs, who are growing at a faster pace than ever before. Bringing a fillip to India's food movement, they are reinventing, pampering our palates and bringing the accent back to great local and seasonal tastes and ingredients.
Many of them have trained with international chefs and are returning to open their own restaurants, including Pummy Canteen, Prateek Sadhu from Masque, and Nege & Ju, in Delhi's Lodhi Colony, one of the Capital's hottest new restaurants. Chef Aditya Jha, who worked in Gaggan and Abu Dhabi, has opened his own restaurant in Delhi, called IN-Q. Opetro restaurant in Mumbai is a fine example of how a restaurant is eminently successful because of its team young chefs with innovative ideas, techniques and cuisine.
The reason why young chefs are returning is because they're gung-ho about the changing food scene and how diners are more knowledgeable and receptive to new food trends and cuisines.
Shares Manish Mehrotra, "Ten years back nobody knew what truffles were, but now everyone knows what a truffle is. Now, small roadside restaurants and standalone restaurants are getting truffles from Italy and France and shaving them in front of guests who are willing to pay the price for fresh truffles. I see truffle counters at weddings, which amounts to Rs 4-5 lakh, just for one counter in a wedding party."
Manish Mehrotra is happy to note that "the food industry is developing from the professional point of view, in terms of the advent of new chefs, new techniques and equipment.
He points out that we're seeing more and more technology in the food and restaurant industry and how it allows restaurant owners to be more efficient and effective in the areas they feel can be streamlined by hardware and software. Combi ovens, blast chillers, paco jets and suwit machines, earlier a scarcity in hotel kitchens, are now a necessity, especially as aids in the whole hygiene process.
Amongst Mehrotra's predictions for the future includes a Regional Cuisine trend, which, he says, could kick in within the next five years. Chefs will explore and redefine indigenous cuisines from across the country, but the accent will be on sub- regional food. He elaborates – "Region-specific food does not refer to South Indian, West Indian or North Indian food, but a proper sub-regional food, as in cuisine from the Tamil Brahmin or Chhettiyar community or a Kashmiri Pandit khana….or Konkan, not Maharshtrian cuisine… it will be more community or sub-region area, specific cuisine."
Chef-inspired meals at home is another buzz that takes its premise from the eat-what-grandma-ate concept. Going with the eat healthy trend, chefs are showcasing home recipes with a twist, as well as 'generic innovations by commoners,' such as the Aloo Dum from Orissa or a Cheeni Malai Toast from someone in Kolkata.
Consumer demographics indicate a rise in the food delivery business, which is becoming increasingly innovative, involving not only effortless ordering and instant delivery, but a gourmand experience rather than a necessity based one.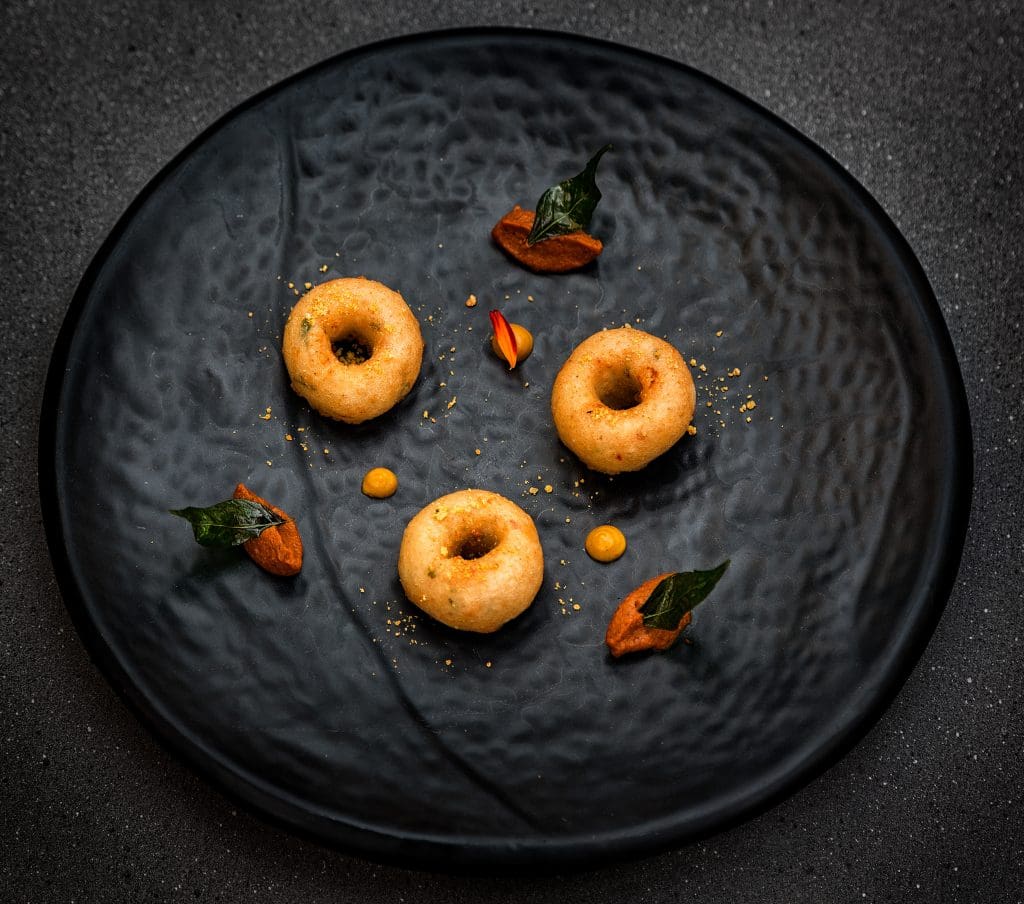 International cuisine in India though still at a nascent stage, is evolving gradually, admits Mehrotra – "Ten years back, at least four tables used to send my Balouchi back to my kitchen, now it happens once a week, so I can clearly see the difference. Now, people have acquired a taste for Balouchi, as also for wasabi or dried fish sauce."
The dynamic Chef's personal philosophy centres on the whole dining experience and not the food alone. "You can't run a restaurant based on food or ambience or service alone. It has to be a complete package, where people come and spend a good amount of money for the experience, where they find excellent food with a beautiful ambience, served in a very professional and a Hindustani 'khatirdari' way."
A people's person to the hilt, Mehrotra's mantra is, "Cook exactly the way people want." His defining narrative takes guest feedback into account and "creating dishes which are universal favourites, whether they're Indian or international."
Possessed with a learning mindset, Mehrotra's positive attitude predisposes him to be open to new experiences, to learn and evolve from them. "Personally, I have evolved, now I understand flavours, textures, different techniques and colours, in a dish, which, sometimes, my other chefs cannot see, because they are still learning… just as I still am," says Mehrotra, signing off.
Read more : Food Voyager