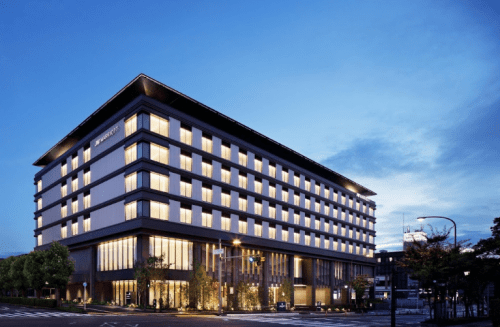 Marriott International announced the opening of its 800th property in the Asia Pacific region, with the JW Marriott Nara in Japan. The opening marks the entry of the JW Marriott brand into Japan. 
This milestone opening underscores the continued strength of The Marriott International portfolio in the Asia Pacific region with brand debuts expected across the region throughout 2020.    
The company expects the EDITION and Aloft brands to debut in Japan before the end of the year. Across the Asia Pacific region throughout 2020, the Moxy brand anticipates its first hotel opening in China.
"We remain confident in the resilience of travel, our owners and franchisees, guests and associates as well as the future prospects of lodging in Asia Pacific, our second-largest market, " said Craig S. Smith, Group President, Asia Pacific for Marriott International."We are encouraged by recent trends, especially in China, where demand has been driven primarily by domestic tourism, and we will continue to focus on strengthening our footprint in this important, growing market."
Marriott International in Asia Pacific has, on average, added close to 80 hotels per year in the last three years, with its pipeline growing by nearly 10 per cent annually over the same time period. In the first half of 2020 alone, the company recorded 73 new signings, including 43 in the Greater China region.
"These highly-anticipated brand debuts are a testament to the confidence that the owner and franchisee community has in Asia Pacific, as well as Marriott International's long-term vision, especially in today's challenging business climate," said Paul Foskey, Chief Development Officer, Marriott International, Asia Pacific."
Read More: News