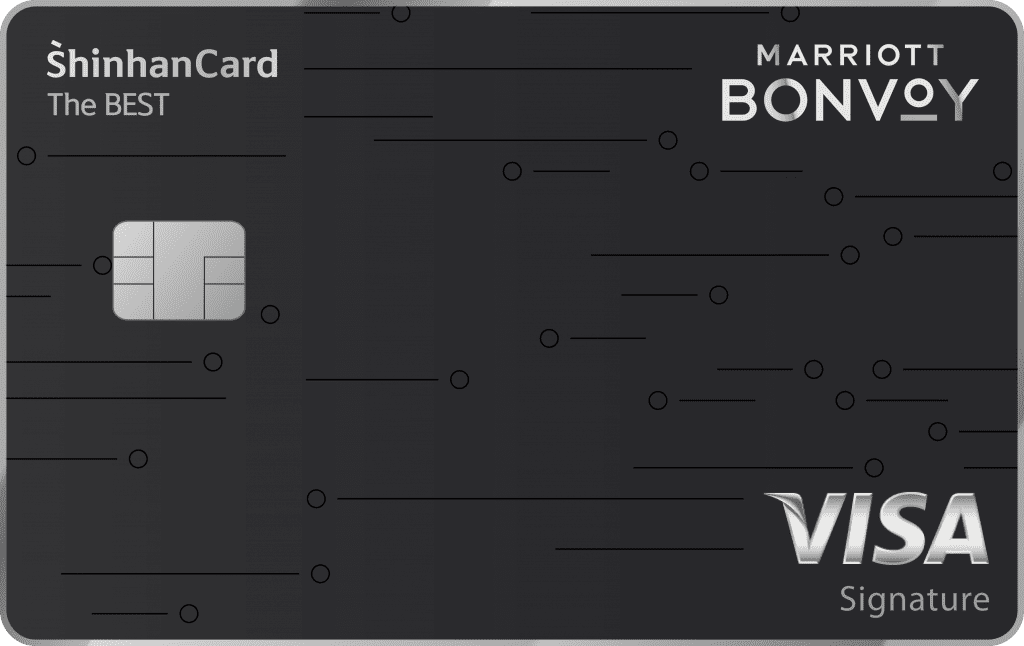 Marriott International Teams With Shinhan Card and Visa For Korea's First-Ever Co-Branded Hotel Credit Card
'Marriott Bonvoy® The BEST Shinhan Card' combines the competitive advantages of a major card company with the reach and choice of the highly-awarded travel program.
Marriott International announced the launch of Marriott Bonvoy® The BEST Shinhan Card, offered exclusively by Visa, enabling cardholders to accelerate the number of Marriott Bonvoy points they earn, which can be redeemed for free nights at more than 7,600 hotels across 30 extraordinary brands around the world. This launch is set to be the first hotel industry credit card in South Korea where Cardholders can earn Marriott Bonvoy points and enjoy member benefits that come with elite status.
In designing the Marriott Bonvoy® The BEST Shinhan Card, the two companies analyzed the spending and traveling behavior of Koreans, finding that they love to travel (9% of credit card spend is on overseas spend) and enjoy dining out (11% of credit card spend). Korea is the second-largest outbound travel market in Asia: in pre-COVID 2019, the Korea Tourism Organization reported more than 28 million outbound Koreas compared to 14 million in 2014 – presenting an opportunity for overseas spend once international resumes.
"It is very meaningful that our customers will be able to enjoy differentiated benefits and membership anywhere in the world via the launch of Marriott Bonvoy® The BEST Shinhan Card card," said Youngjin Lim, CEO of Shinhan Card. "In partnership with Marriott, the world's No. 1 hotel company, we will continue to make our best efforts to provide broader value to customers so as to evolve into a 'Life & Finance Platform' company, our future direction"
"We are pleased to introduce Marriott Bonvoy® The BEST Shinhan card in South Korea, making travel more meaningful and rewarding for members of Marriott Bonvoy," said Bart Buiring, Chief Sales & Marketing Officer, Marriott International Asia Pacific. "This credit card launch underscores our commitment to providing members with an unmatched array of benefits and travel experiences that meet their needs, including the opportunity to accelerate the number of Marriott Bonvoy points they earn at our hotels around the world, and points that can be used for hotel stays, through their daily purchases."
Marriott Bonvoy is the award-winning travel program from Marriott International comprised of a portfolio of 30 hotel brands including JW Marriott, Sheraton and Courtyard, a home rental offering, all-inclusive resorts and hundreds of thousands of experiences across 133 countries and territories. Members can earn and redeem points for free nights, accelerating the points they earn with co-branded credit cards.
"Visa is a leading global payments network and one of the most powerful brands preferred by consumers and partners around the world," said Patrick Yoon, Country Manager of Visa Korea. "We are very excited to bring to market through collaboration among three leading brands a truly unique value proposition for the affluent and traveler consumers." "With the Marriott Bonvoy The Best Shinhan Card, consumers will not only gain access to unique benefits at Marriott properties but also enjoy benefits at more than 61 million merchants globally where Visa is accepted."
"The launch of Marriott Bonvoy® The BEST card through Shinhan provides immediate value for travelers in Korea," said Duke Nam, Area Vice President, Korea and The Philippines, Marriott International. "In addition to hotels around the world, cardholders have 27 Marriott Bonvoy participating hotels to choose from in Korea, along with more than 60 restaurants and bars across 11 hotel brands. Anyone who loves to travel is able to accelerate the number of points they earn towards free night stays at Marriott Bonvoy participating hotels and home rentals around the world."
Marriott International already offers enhanced experiences in many countries, including US, UK, Canada, UAE and Japan, in collaboration with other world leading credit card companies and local banks.
Read More: News