Michelin-star chef and world-renowned culinary innovator, Gaggan Anand, is set to spellbind the gastronomes of Delhi with his revolutionary take on traditional Indian recipes.
The rebel chef will be hosting a 20-day-long special residency at Hyatt Regency Delhi, where he will dish out his greatest creations in a showcase that is guaranteed to be an absolute feast for all the senses.
The residency will open its doors to guests from February 18, 2023, till March 14, 2023. Chef Gaggan Anand made an official announcement about the residency during the press meet held at Hyatt Regency Delhi. The conference was attended by Hyatt Regency Delhi's General Manager – Shrikant Wakharkar, Executive Chef – Alessandro Sandrolini and Director of Operations – Gaurav Chandna.
A disruptor in his field, Chef Gaggan Anand will curate a 25-course meal of exquisitely plated, petite portions for diners on each day, where each dish will highlight the chef's unique interpretation of and contemporary twist on traditional Indian dishes. He will be accompanied by his exceptional team of 14 individuals, including his head chef and director of operations, especially for this residency.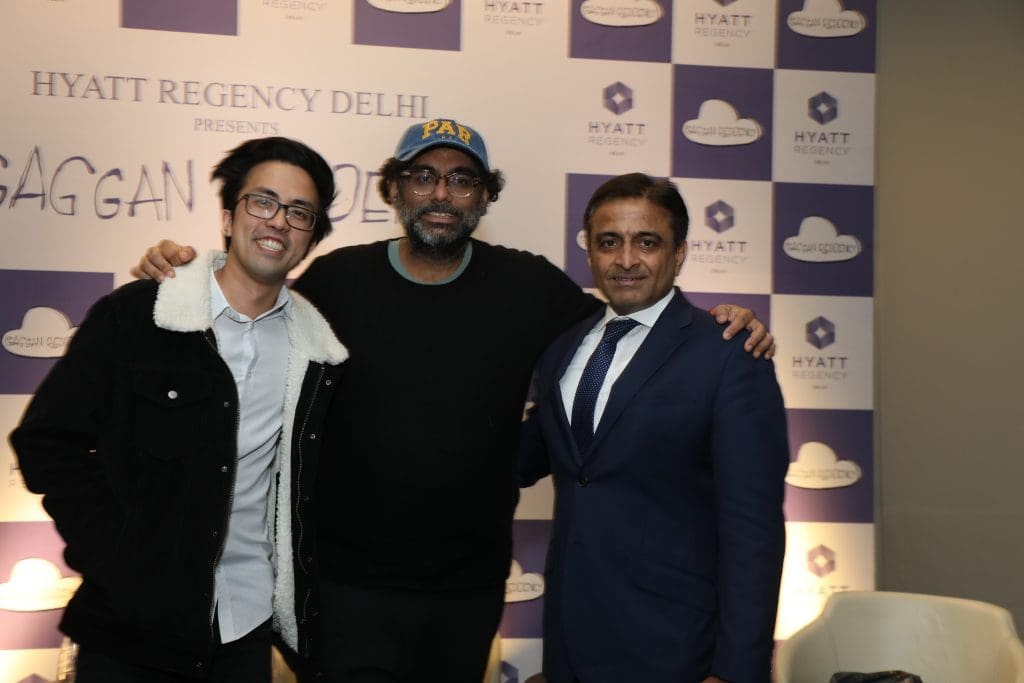 Chef Gaggan Anand will host 35 guests every night for an immersive and theatrical dining experience in a setting that closely mirrors the ambience and décor at Gaggan, his restaurant in Bangkok. Patrons will need to pre-register to experience the legendary chef's innovative, diverse, and delectable dishes which have been specially curated to entice even the most critical palate.
Ready to leave his indelible stamp on Delhi's food scene, Chef Gaggan Anand welcomed all aficionados to join him for his press conference. He added, "I feel excited to be back in this city, I have come here for a Delhi belly, are you ready to join me for the craziness at Hyatt Regency Delhi?"
This residency is the start of the many experiences and celebrations Hyatt Regency Delhi has planned for its guests as it completes 40 years in the capital this year. Always at the forefront of food trends, the hotel is constantly innovating and rediscovering culinary experiences for its patrons.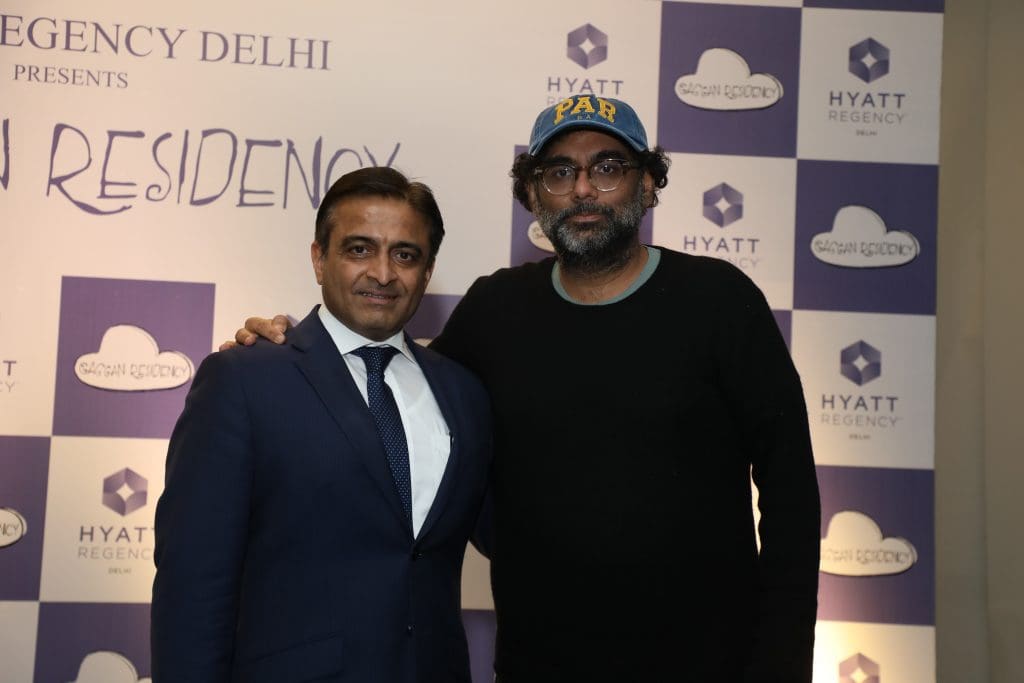 "It is an absolute honour to welcome back Chef Gaggan Anand and his team at Hyatt Regency Delhi. We look forward to creating unique and memorable experiences for our guests and 'wowing' them with Chef Gaggan's culinary masterpieces, each of which will narrate a distinct, yet majestic tale of taste. It is just another way of enticing our loyal patrons." said Shrikant Wakharkar, Area Vice President of Hyatt Hotels North and General Manager Hyatt Regency Delhi.
Chef Gaggan Anand, who originally hails from Kolkata, has carved a niche for himself in presenting Indian cuisine with an eclectic twist. His Michelin-star eponymous restaurant in Bangkok, Gaggan, has won numerous awards, including the top spot in Asia's 50 Best Restaurants in 2019 and 2021 and is the only Indian restaurant to be listed among the top 50 restaurants in the world.
Chef Gaggan has spent over ten years showcasing India's potential on the global fine dining stage. With an inclination towards molecular gastronomy, he has set out on a mission to change the look, feel, and texture of traditional Indian food while celebrating its original flavours.
Immerse yourself in the sheer alchemy of Gaggan Anand's culinary brilliance and indulge in an evening filled with scrumptious food and flavours that are sure to tickle your senses!
Read More: Latest