Mishri Makhane Ki Kheer by Chef Mohit Tak, The Taj Mahal Hotel, New Delhi is one of the most delicious desserts you can have during Navratri.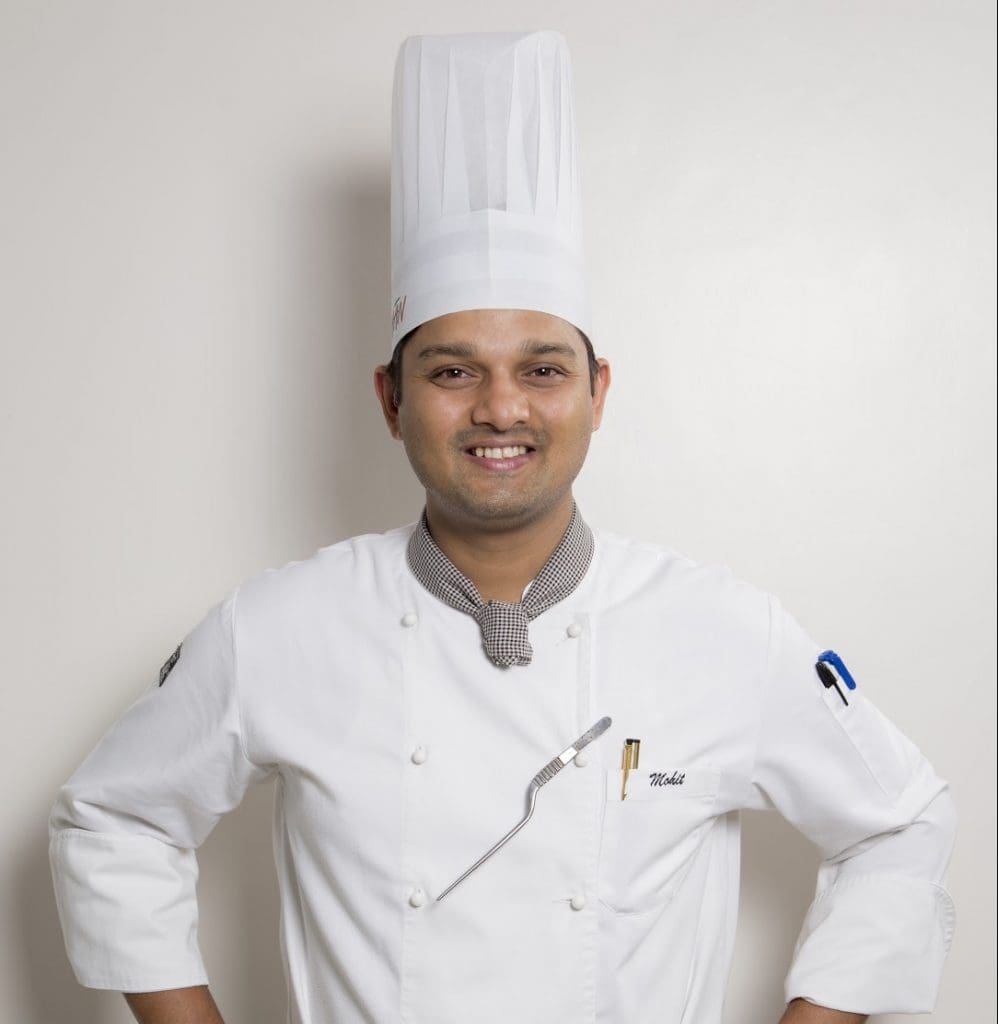 What is your favourite dish to cook during Navratri? we asked and pronto! India's top Chefs shared their Favourite Dish to Eat During Navratri along with the recipe, so all food lovers can make it in their home for their loved ones.
We wait all year for celebrating food during the ongoing Navratri festival in mid-April. The 9-day of festivities puts a spotlight on what is traditionally known as Navratri fare but these meals are probably some of the most nutritious and diet-friendly meals in the world.
Chef Mohit Tak, The Taj Mahal Hotel, New Delhi shares his Favourite Dish to Eat During Navratri
Happy Navratri! Happy Cooking!
Recipe – Mishri Makhane Ki Kheer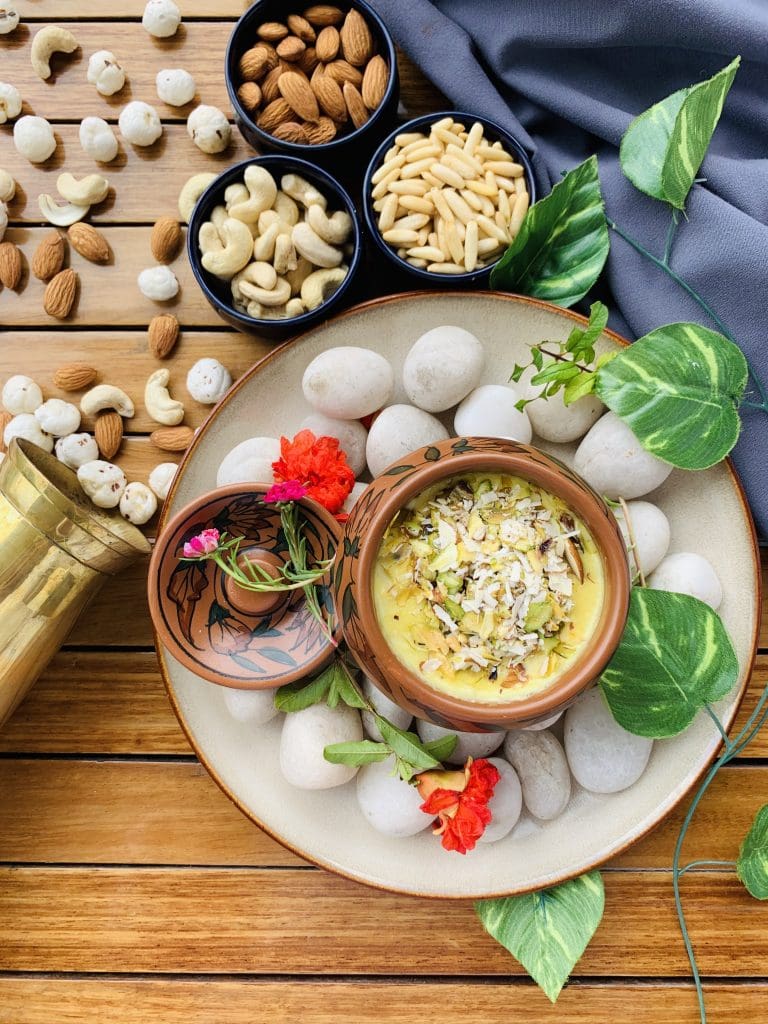 Ingredients :
Makhane/Fox Nuts 100 gms
Mishri/Sugar Candy 50 gms
Full Cream Milk 1 Ltrs
Saffron a Pinch
Almonds 50 gms
Cashew Nuts 50 gms
Pine Nuts 20 gms
Raisins 20 gms
Pistachio 50 gms
Cardamom Powder 10 gms
Ghee/Clarified Butter 50 gms
Method Of Cooking :
In a Heavy Bottom Pan, Put Milk for a Boil and Reduce it to half by adding the Sugar in intervals.
After the Milk gets cooked add the pinch of Saffron and Boil it further more for 5-7 Minutes, till it retains a nice Yellowish Golden Colour.
In a sauté Pan, dry Roast the Fox Nuts until crispy.
In another Pan Heat Ghee and Sauté the Almonds, Cashew Nuts, Pine Nuts and Raisins. Keep Aside until it gets cool.
Now Mix the Roasted Fox Nuts with the Hot Milk and Cook for 5-10 minutes, till the Fox nuts absorbs the Milk and flavors of the saffron.
Now add the Cardamom Powder and mix well.
Continue with adding the Sauté Nuts and Raisins to the Milk and Cook for another 5-10 minutes.
Garnish with strands of Saffron and Chopped Nuts on top.
Read More: Food Voyager