Monalika Sanjey Bhatiya, Founder Director of One Earth Hotels, has a simple message for all entrepreneurs: embrace your strength, be passionate about what you are doing, and don't hesitate to let your light shine.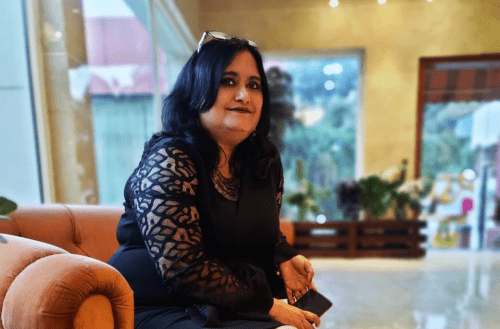 She has a passion for hospitality and a "Never say Never" attitude which demonstrates that commitment to a goal is what is needed to pull through whatever challenges come your way to reach your objective. "Major ingredients," she shares are "a positive mindset, passion for the job and a whole lot of team spirit."
With more than 25 years of hotel management experience, Monalika Sanjey Bhatiya has had the chance to work with some of the leaders of the industry across major cities in India. Learning from her successes and failures, she is now a successful co-owner of One Earth Hotels, India.
Monalika Sanjey Bhatiya was not always the brilliant and enthusiastic entrepreneur we know and love today. Being where she is now was not an easy journey. She had to face serious challenges – sometimes she succeeded, and sometimes she failed. She learned from her mistakes and never lost hope. This is the story of how her journey started, and where she is today….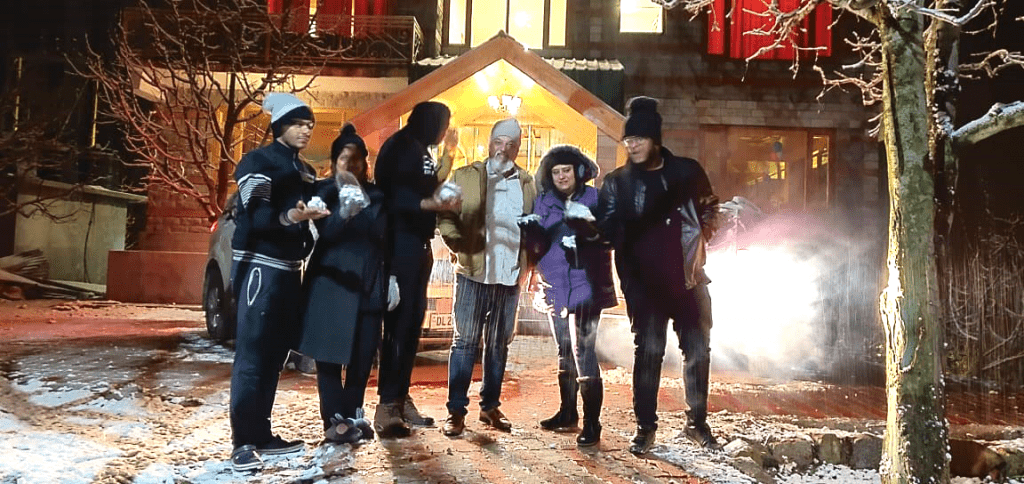 People skills at an early age
I was born to an Air Force officer, Indian Air Force. Since birth, my father had made sure that we were disciplined in every aspect of our lives. He instilled strong ethics in me and my sibling. But like all army brats, we had to move around a lot due to the nature of my father's job.
People often highlight the problems this causes as "we" grow up, but I like to look at the bright side. Of course, moving every 2-3 years to a completely new city meant losing dear friends, neighbours, and always being the "new kid" in the school, but it had its perks. I quickly learned how to make people warm up to me and make good friends in a short time span.
Now, I have friends all over India who I still check in with from time to time. Constant moving, improved my "people- skills" that later on immensely helped me advance in my line of career.
In 1992 I graduated from Kanpur, Uttar Pradesh, as that is where my father was posted at that time. Being the daughter of an Air Force Officer I was always exposed to an interactive lifestyle with plenty of opportunities to develop the art of communication and engagement. I guess that is where my inclination towards hospitality started as I was a very outgoing teenager, never afraid to voice my opinions and passionate about anything that I believed in.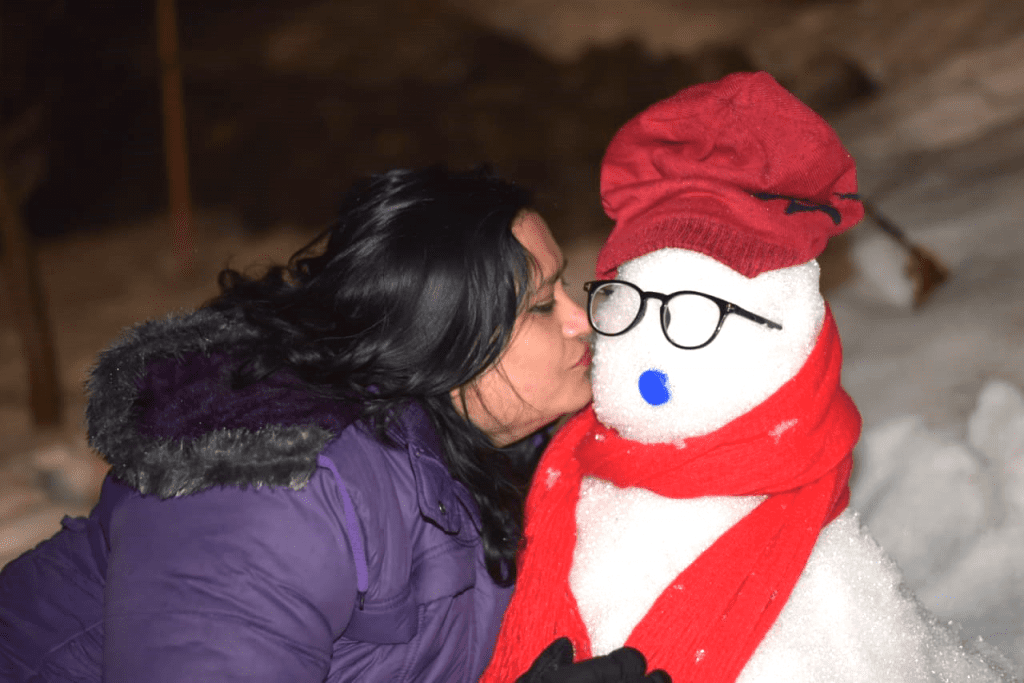 A landmark in life
I guess it was a no brainer that I opted to work in hotels, and my family welcomed that decision and stood by me. Finally while I was still un-decided about how to even start job hunting, my father announces one fine evening that he had dropped my resume in a Five Star hotel which had advertised positions and the call had come for an interview the next morning.
I have heard people talk about the horrors of job hunting, but I, fortunately, never experienced them myself. The next morning a chauffeur driven car came to pick me up for my interview and just like a dream I was handpicked by Mr Jaitley, the then General Manager of a newly opened 5 star hotel in Kanpur called "The Landmark" for a Guest Relation Executive's position. This is where my love for the hospitality industry started.
Little did I know that this is where I would also find the love of my life who is my life partner now for the last 25 years. The hotel was truly a Landmark in my life. I put my skills to good use and worked diligently, and after just one month of my employment, I was transferred to Banquet Sales.
I met my husband here the same month that I had joined, and after a courtship of three years we got married in 1995. We went on our Honeymoon to Holiday Inn, Manali. We fell so in love with Manali that right after our honeymoon, we both managed to get jobs there and I started enjoying my time at Front Office. Over a period of time, I also got involved in Sales and Marketing at the hotel.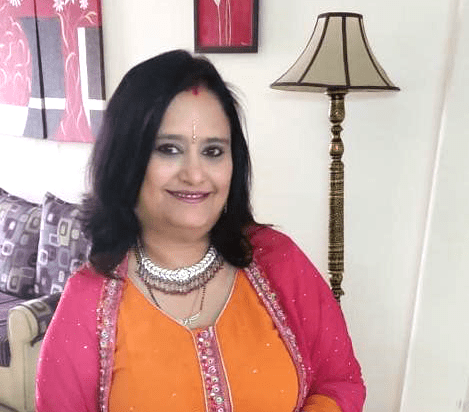 The only way to do great work is to love what you do. If you haven't found it yet, keep looking
In 1997, we moved back to Delhi and enjoyed marital bliss. Four years after our marriage, we were blessed with a beautiful baby boy. Pretty soon, I learned being a mother changes a woman. You become more responsible when you realize a tiny human completely looks up to you for literally everything. It is a tiring though rewarding full-time job.
Because my son was little and needed me, I could not get back to active hotel work and devoted my time bringing him up. My husband was working on a Cruise Liner during this period. In the interim, I started a travel agency in Delhi and did fairly well for a few years.
In 2003 we moved to Mumbai, the city of dreams. I dabbled in Public Relations for the Film industry, but it turned out, it was not my cup of tea. I tried to stretch out the job as long as I could, but I left it soon and became a head hunter for the hospitality industry.
This job was more up my alley. I met numerous talented people and helped them realise their full potential and helped them get placed where they could develop their skills and advance their careers. It was an interesting experience overall.
After a few years, in 2008, my husband got a job offer in Rajkot, Gujarat. Soon we moved there and settled down. My cannot-sit-still nature came into play, and I opened a Boutique for trousseau packaging. It challenged me intellectually, and I constantly used my creative brain cells and soon excelled in that field and started to supply to leading wedding planners.
A fascination that endured
My fascination with hotels never died. So, in 2014, both of us (me and my husband) decided to give our 100% and grow our own brand of hotels. After brainstorming for a period of time, "One Earth Hotels" was born.
We inaugurated our first hotel in Agra. Hoteling is a hard business; it requires hard work, patience, and experience. I came to know for the first time, by sitting on the other side of the table, what really goes into running a hotel.
At work, I have always embraced challenges to transform them into learning opportunities. The key is to have an attitude to gain from these experiences. One Earth, Agra, could not be the success I hoped it would be and we fell flat on our faces having lost all our life savings.
My husband and also my best friend didn't let me break and together we didn't let our passion die. As the popular saying goes: What doesn't kill you, makes you stronger. We came out stronger from this crisis. We bided our time; let our wounds heal, while, at the same time, we nurtured our dream and also our brand.
Later that year, we started again from ground zero and launched another hotel in Mussoorie, but this time we were armed with the learning from our past failures and experiences. We tried to attack our weak spots. What started as a failure ended up being our biggest success. Now after six years of endless struggle and dedication, we are operating in six locations and 200 keys and are much stronger than what we were six years ago.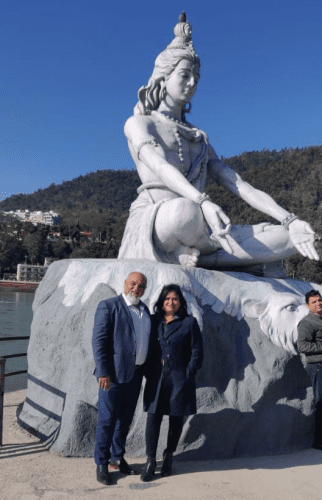 Why I did what I did
Till early 2014, I was content with random activities that satisfied my desire to do something creative whether it was painting or trousseau packaging while bringing up my son at the same time. My husband was away on ship and busy with his job.
At some point, during this time period, I started to understand that what I really wanted to do was something that fired my passion…and that it was hoteliering that I was missing.
By May 2014 this thought gained traction in my mind. It was crystal clear to me that I have to come back into active hoteliering but at the same time, I was sure I didn't want to get back into a hotel job. And this is how I understood what set my heart on fire. I used this passion over six months of strategizing and conceptualizing and finally created my own hotel brand. I didn't understand the full significance, but after my son, I had just given birth to one more child – One Earth Hotels.
Losing and winning
I started my first hotel in Agra in 2014 and it was a labour of pure love. I worked from scratch to present my first hospitality offering. In the process, I suffered heavy losses in the first six months.
One fine morning, I woke up only to realize that all my life's savings of 25 years have been lost. Despair set in and I spent the next 24 hours brooding over my problem.
There was nothing to be achieved by worrying. I gathered all my strength and passion and resolved to get back on my feet. I went back to the drawing board and started again strategising on a long term plan to get back on the road to recovery.
It was tough but we worked diligently, fine-tuning, improving, and doing better every day.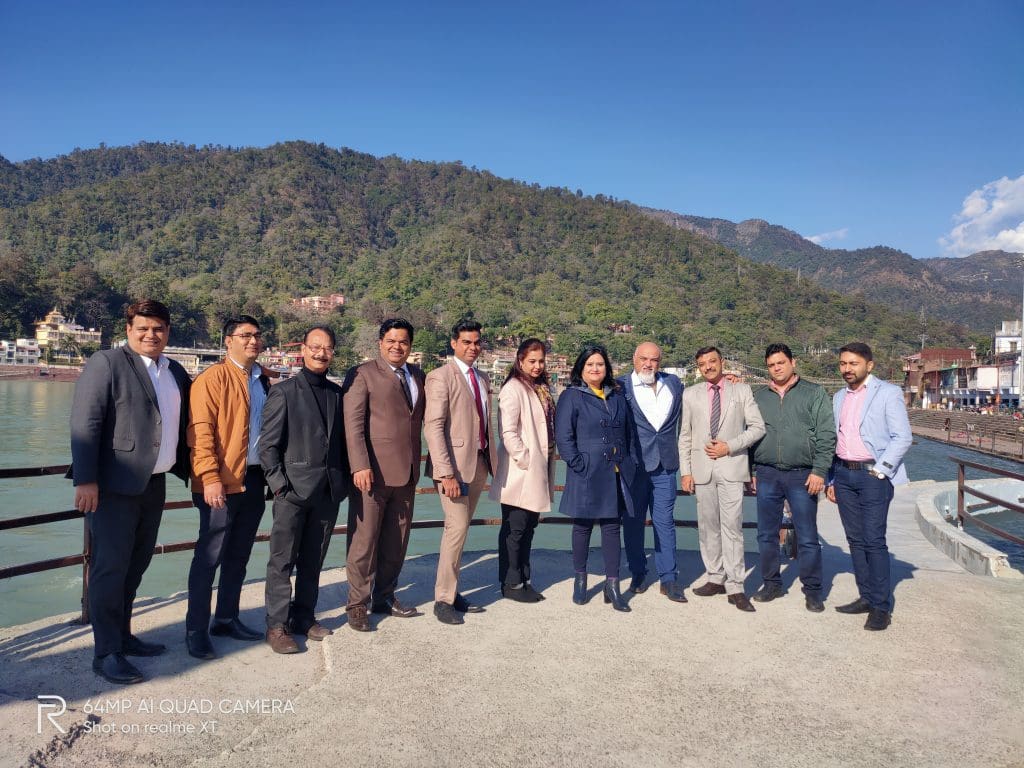 Here I am after 5 years. Back on my feet. I have also expanded my portfolio, having added a few hotels under my belt. I have recently signed up a sixth hotel in Patnitop under my brand One Earth Hotels. And despite these difficult times, we continue to grow… slowly but steadily.
I am happy to share the three things that define me – My Family, My Passion (I dream, I work, I love,) and my Brand One Earth Hotels. Behind all this, holding me up at all times is my never-give-up attitude.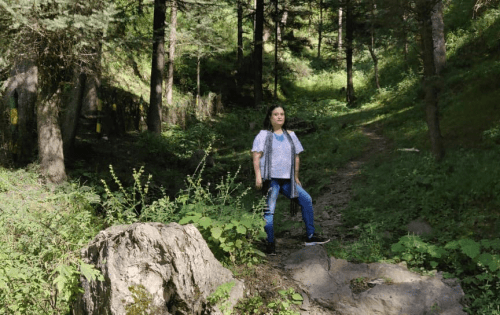 My message to all entrepreneurs
If you want to develop a career in the hospitality industry, go for it. It's ideal place for women in particular, as women are natural caregivers. We inherit qualities that are now being taught to men to develop.
We are naturally flexible and have unparalleled organizational and managerial skills. Don't hesitate to ask for support when needed, experiment where you can take chances, and don't be afraid to take risks. Embrace your strength, be passionate about what you are doing, and don't hesitate to let your light shine.
Read more, Interviews