The ride to Nathu-La Pass through Sikkim is the stuff a motorcyclist's dream is made of. The incredible beauty of this region is worth every minute of this long-distance ride.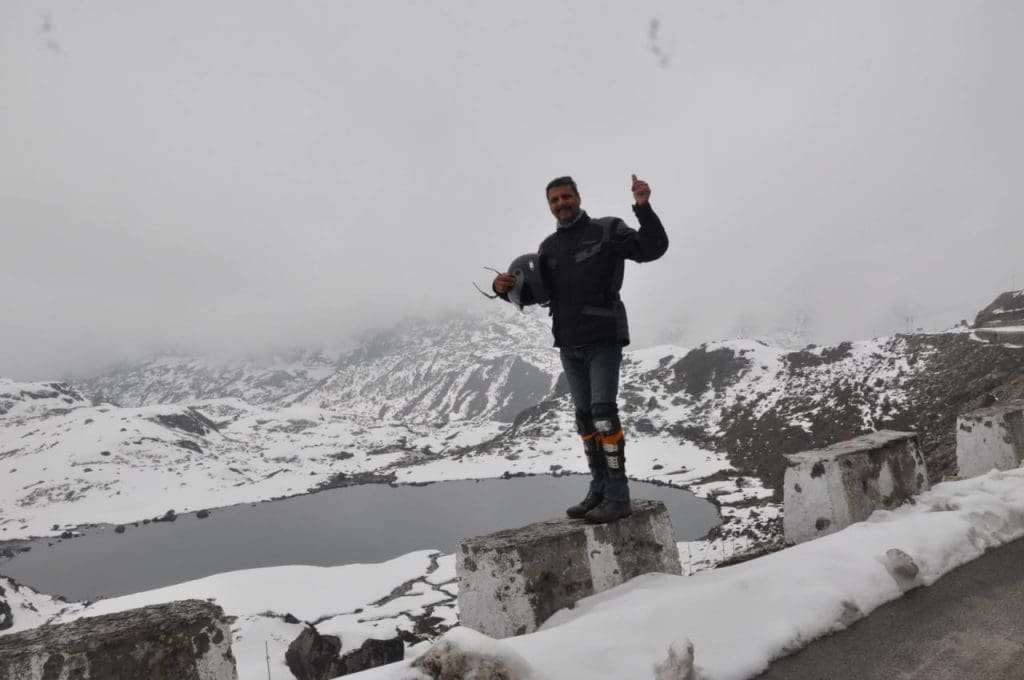 Long-distance MotorBike Riders have a passion that takes shape along never-ending roads that snake past high mountain passes or flat relentless deserts or green lush meadows into worlds of fresh discovery – both for the rider and the planet.
And among these fascinating rides are specials on the radar. One such ride which fascinates me is the Nathu-La Pass ride through Sikkim.
Nathu-La Pass
Nathu-La is a Mountain Pass in the Dongkya Range of The Himalayas situated ahead of Sikkim and West Bengal. The Nathu-La Pass is at the height of 4310 meters above Sea Level and it connects India with China at the Indo-Tibetan Border. It is one of the most important Himalayan Passes in the country. Nathu means Listening Ears and La means a Pass. Nathu-La is famous for its natural beauty and clean environment with low temperature most of the year.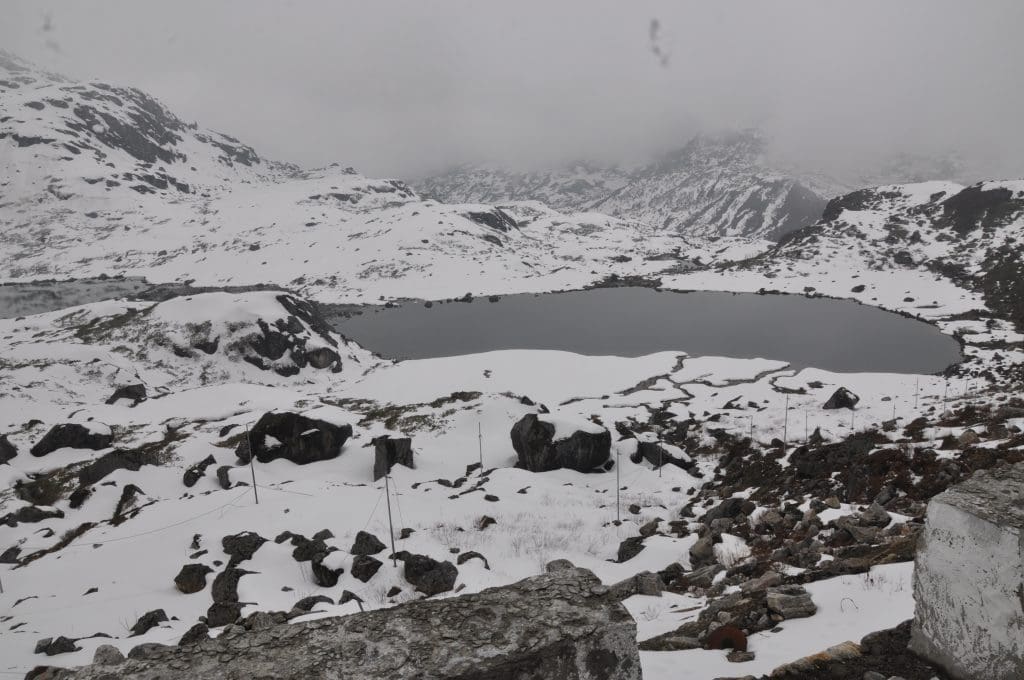 Sikkim
Sikkim is a North Eastern state of India bordering Bhutan, Tibet, and Nepal. It proudly houses India's highest mountain Kangchenjunga at 8586 Meters above sea level. Sikkim is also home to Alpine meadows, glaciers, and a variety of wildflowers.
The Ride Plan and my pillion partner
I met Bhagyashree Masurkar at a Royal Enfield Riders Mania event in Goa through a mutual friend OPSS. Both OPSS and Bhagya at that time used to work in Pune at Tata Communications and they rode to Goa from Pune with a few of their friends while I was working in Mumbai and hence rode to Goa from Mumbai with my regular Mumbai riding group.
We connected and did a few rides together through Pune, Mumbai, and the Konkan region. Then came this thought to ride to Nathula-Pass, through Sikkim. The thought became a plan as we both confirmed that we could spare five days including Mumbai-Bagdogra-Mumbai Air Travel. Mumbai to Bagdogra was a direct flight at that time.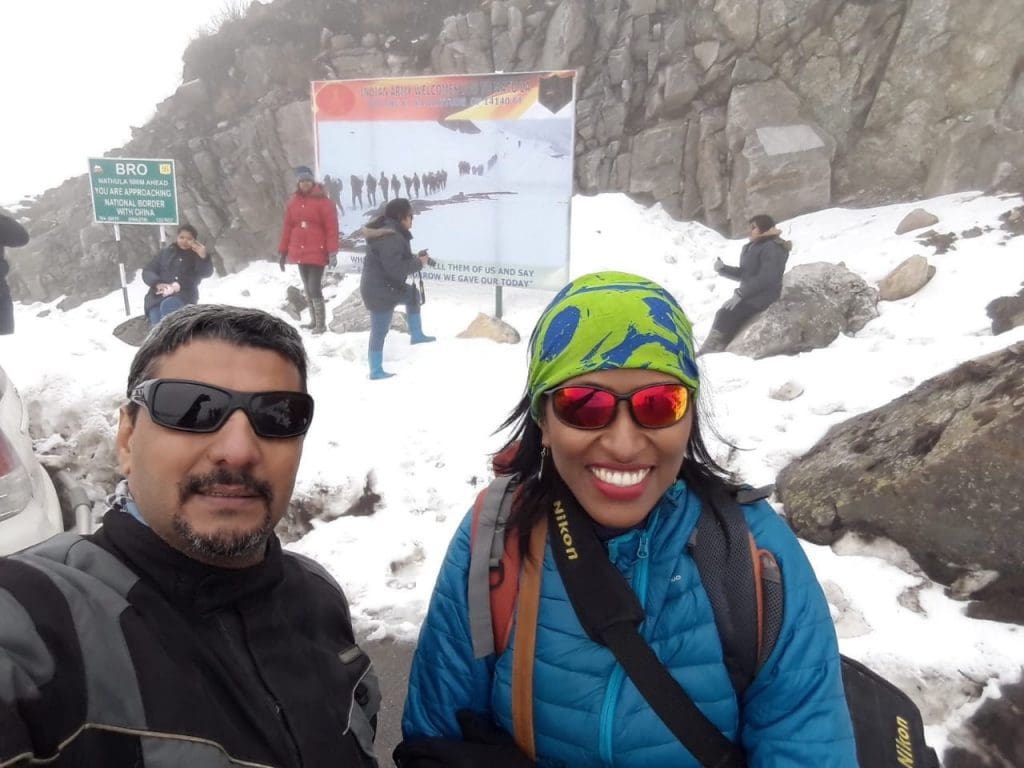 The Travel Day and Riding Day 1
Bhagya reached my place on the previous evening of our morning flight from Mumbai to Bagdogra. That evening we rode around Mumbai city and explored South Mumbai areas including The Gateway of India and Queen's Necklace@Marine Drive.
We landed in Bagdogra at around 1 pm and then took a cab to reach Siliguri to the workshop from where we had booked our Motorbike, The Royal Enfield Himalayan. The ride began at around 5-30 pm and the target was to reach Maal Bazar as we were scheduled to stay there overnight. Things went as per the plan during this first stretch of 75 km ride.
Riding Day 2- From Maal Bazar to Gangtok
The day began at 6.15 am as we wanted to be on the road by 7.15 am. The route we chose was as suggested by a local gentleman and it was much longer than usual as we wanted to explore the interiors.
Things went extremely well until we hit a small uphill patch full of sand and dust with ditches around where we had no option but to take a fall due to a big rock blocking the front wheel completely.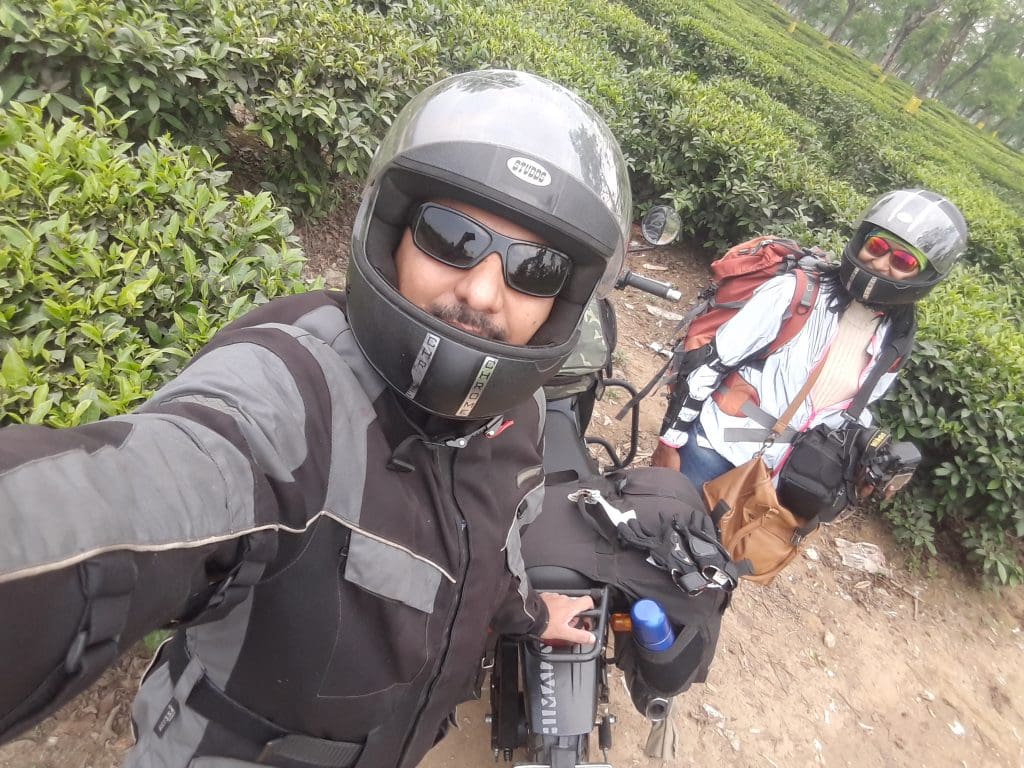 I shouted and gave a caution to Bhagya and insisted that she jump out which she did. I tried to balance but my landing left foot sank a few inches inside the sand but I could swing out my right leg with a fall.
The Motorbike was on my left leg and I was on an uneven slope. It took quite a struggle to actually get out of the entanglement but I managed to survive it without any injury. Thank God, Bhagya was also safe and had no injury. The motorbike did have damage but not to the extent that we could not ride it further, so we were good.
The bigger struggle was to drag the motorbike out of that sandy patch as we were at an uphill slope. The self-start feature of the bike helped and I could somehow run along with riding the bike and get out of the difficult terrain. The search for a motorbike mechanic started and we could find one after a few km of the further ride in the same direction where we were headed to.
The rear tyre had to be removed to fix the bike and in the whole process, we lost around 2 hours. However, all this is part and parcel of a rider's life on the road, so we were good.
We resumed our ride thanking the Good Mechanic and Almighty to have blessed us to get out of the situation. By 5 pm we reached Gangtok and in the next few minutes we checked in at our Homestay.
Riding Day 3 – Gangtok to Tsomgo Lake and Nathu-La Pass
Our Entry Permit to travel to Nathu-La Pass was ready and in the morning we met the gentleman who helped us with the documentation and application process.
We were out on the road by 8.30 am and within 10 minutes it started raining making our ride a slower one. A cold morning was turning into an even harsher one with every passing minute.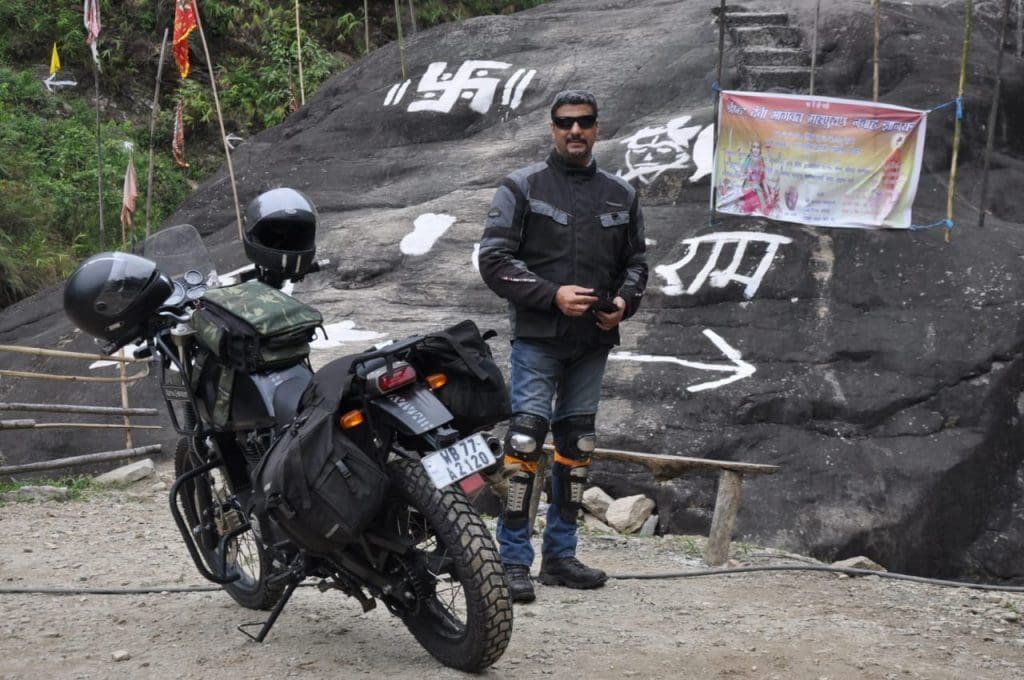 There was a long queue at the check post mostly of four-wheelers but since we were riding, it took us much less time to get through the checks and all went well. We were given a briefing on the safety and related cautions and Dos and Donts.
The rains continued on and off and blessed us throughout. Though the ride was scenic, the visibility was affected due to rain but still, the riding experience was an amazing one.
After a couple of hours, we reached the majestic Tsomgo Lake which was all covered with snow and the magical surroundings forced us to take a longer break to enjoy our pristine surroundings. We continued riding further and reached Nathu-La where we parked our motorbike and then we had to walk till the last possible point.
Soon it was time for us to return and we started riding back at around 4 pm or so. By 7.30 pm we were back in Gangtok and on recommendation and personal call by a Tourism Official, we checked in at Guest House. It was a lovely homestay and we experienced the very kind and warm hospitality of the owners.
The exhaustion of a full day ride through the rain vanished in the comfort of the nice surroundings of our homestay.
Riding Day 4 – From Gangtok to Kalimpong
The plan for day 3 was to start riding towards Kalimpong and if time permits, try to go up to Darjeeling and reach Kalimpong by the evening.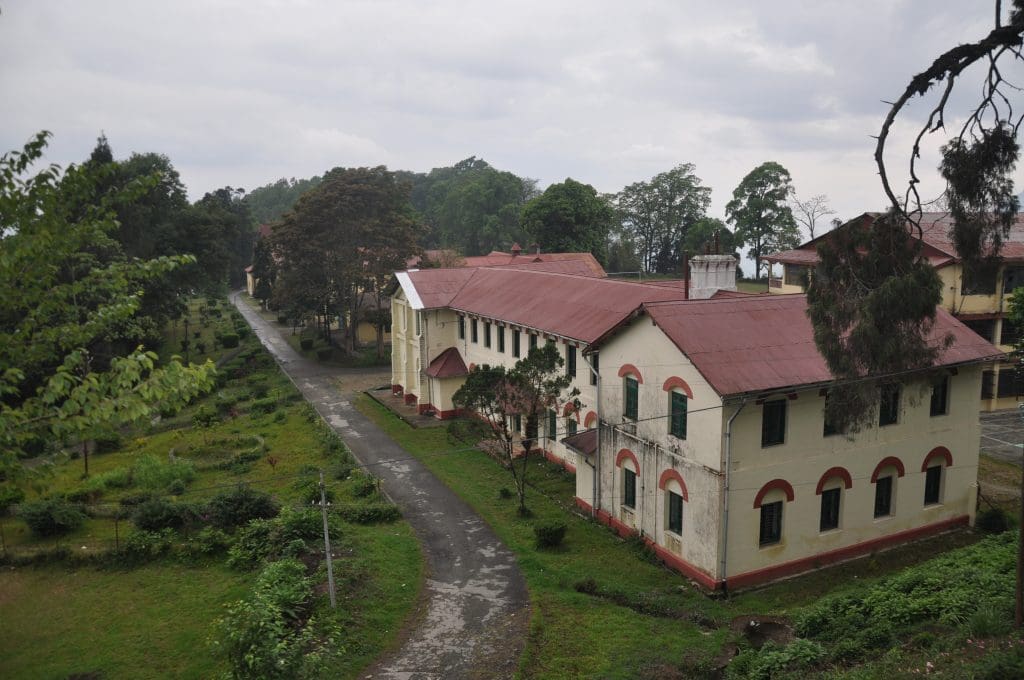 Since we had an early evening flight from Bagdogra to Mumbai the next day, a local gentleman suggested during our Tea Break midway to explore more of Kalimpong rather than just making it a point of transit.
Hence, we reached Kalimpong and checked in at our Homestay and it gave us time to experience Twin Peak, The Monastery, a majestic Lord Buddha statue, and Dr. Graham's Home Complex. All these places were full of a mixed and varied experience and we thanked the guiding gentleman in our hearts and mind.
Dr. Graham's Homes was founded in 1900 by John Anderson Graham, a missionary of the Church of Scotland, who settled in Kalimpong and worked with the local communities for several years during the turn of the 20th century. The complex houses a school and a Church and several other facilities.
It is a great place to visit for people from all age groups as it gives a glance at its historical past and the difference it made to the lives of people and the legacy of education facilities here still continues to do so even now.
The view of the entire city of Kalimpong from the top of the twin peak was mesmerizing. The Monastery of Kalimpong was as magical as ever and the colourful grand Lord Buddha statue midway won our hearts.
The Concluding Riding Day:-
It was the beginning of the end of our ride and we first needed to reach Siliguri as the motorbike was to be returned. The 70 km ride was a flawless experience with green jungle trails on both sides welcoming us throughout the journey. We had brief stops at Bengal Safari entrance gate as well as in some surroundings of Mahananda Wildlife Sanctuary before we reached the workshop in Siliguri where we returned the motorbike and resumed our final journey in a cab to Bagdogra Airport.
About the writer and photographer:
Sunil Sharma is an avid motorcycling enthusiast and travel philosopher having covered long rides up to 2800 km to unexplored destinations like Siliguri-Gangtok-Nathula Pass-Kamlimpong-Bagdogra; Himalayan Odyssey; Mumbai-Bangalore-Madurai-Thekaddy-Munnar-Kochi; Dehradun-Guarikund, the last point before one starts trekking to Kedarnath.)
Read More: Discover your India