India comes alive with the vibrant and captivating spirit of Navratri, a nine-night extravaganza that illuminates the country in a tapestry of colours, music, dance, and ancient rituals.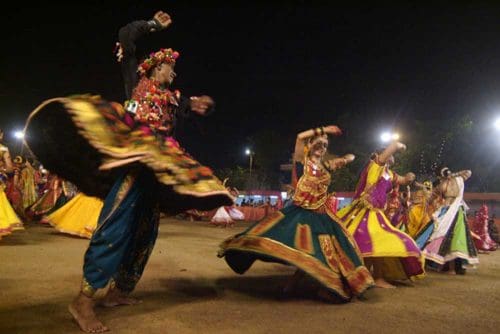 This remarkable Hindu festival is a celebration of joy, devotion, and culture, drawing people from all corners of the nation and beyond into its joyful embrace. Navratri is a testament to India's rich diversity, as each region puts its unique spin on the festivities, ensuring that every participant experiences a journey of cultural immersion like no other.
Here are nine Indian cities that are known for Navratri celebrations, albeit in their own unique way:
Ahmedabad, Gujarat: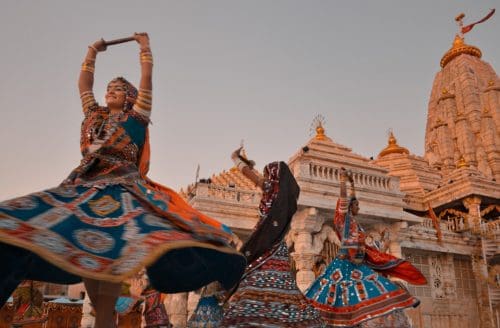 Known as the epicentre of Navratri celebrations, Ahmedabad hosts the world's largest Garba and Dandiya Raas dance events. The city's enthusiasm during Navratri is infectious, with beautifully adorned venues and traditional dance forms that create an unforgettable experience.
Dance: Garba and Dandiya Raas are the heart and soul of Navratri in Ahmedabad. People, dressed in colorful traditional attire, gather at grand venues to dance in concentric circles to rhythmic Gujarati music.
Puja: Devotees visit temples across the city to seek blessings during Navratri. The Ambaji Temple and the Siddhi Vinayak Temple are especially popular.
Food: Ahmedabad is renowned for its delectable street food. During Navratri, vendors serve special fasting dishes like sabudana khichdi, kuttu ke pakode, and sweet treats like chikki.
Traditions: Women often fast during the day and break it with a communal meal called 'sargi.' The city is also known for its stunningly decorated venues, creating a festive atmosphere.
Kolkata, West Bengal:
In Kolkata, Navratri is celebrated as Durga Puja, one of the most grandiose festivals in India. Elaborate pandals (temporary structures), artistic idols of goddess Durga, and cultural performances mark the city's unique way of honoring the goddess and her victory over evil.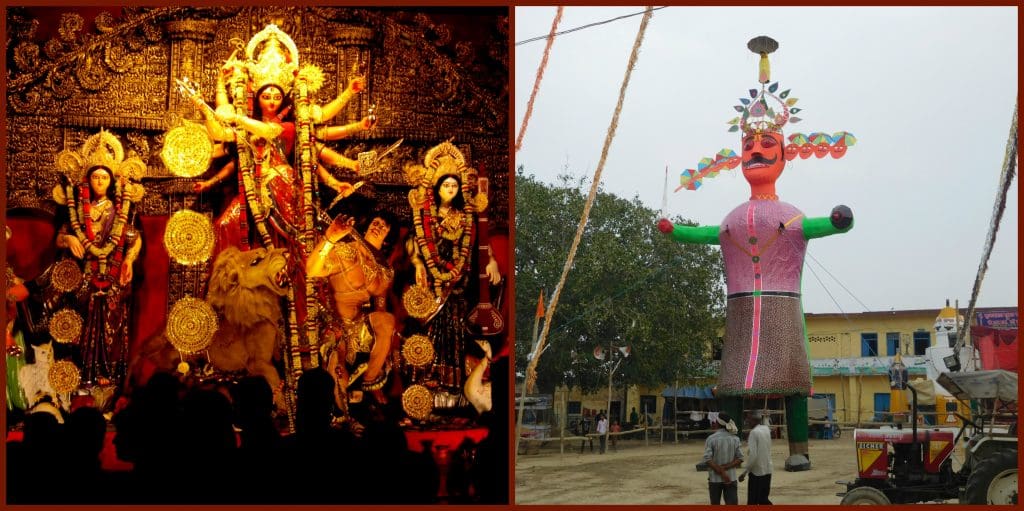 Dance: While Durga Puja doesn't involve traditional dance forms like Garba, it features cultural performances, including folk dances and theatrical presentations.
Puja: Elaborate pandals are erected to house intricately crafted idols of goddess Durga. Devotees participate in rituals, prayers, and cultural events throughout the ten-day celebration.
Food: Bengali sweets, such as rasgulla and sandesh, are distributed as prasad (offering) during Durga Puja. Food stalls also offer a variety of Bengali dishes.
Traditions: The city's artistic and cultural spirit shines during this festival, with artisans and craftsmen displaying their talent in pandal decorations.
Mysore, Karnataka:
Mysore Dasara is an extravagant celebration that spans ten days, featuring a grand procession of caparisoned elephants, folk dances, and illuminated palaces. The city's rich cultural heritage shines during this time.
Dance: Traditional dance performances, including Bharatanatyam and Kathak, grace the city's palaces and streets during Mysore Dasara.
Puja: The Mysore Palace is illuminated with thousands of lights, and the royal family performs a special puja to goddess Chamundeshwari. The palace is open for public visits during this time.
Food: Traditional Karnataka cuisine, including dosas, vadas, and Mysore pak, is enjoyed by locals and tourists alike.
Traditions: The Mysore Dasara parade is a grand spectacle, featuring elephants, caparisoned horses, and cultural troupes. It is a symbol of Karnataka's rich heritage.
Varanasi, Uttar Pradesh:
Varanasi, one of the holiest cities in India, celebrates Navratri with spiritual fervor. Devotees throng to the ghats along the Ganges River to perform aartis (prayer ceremonies), creating a mesmerizing spectacle.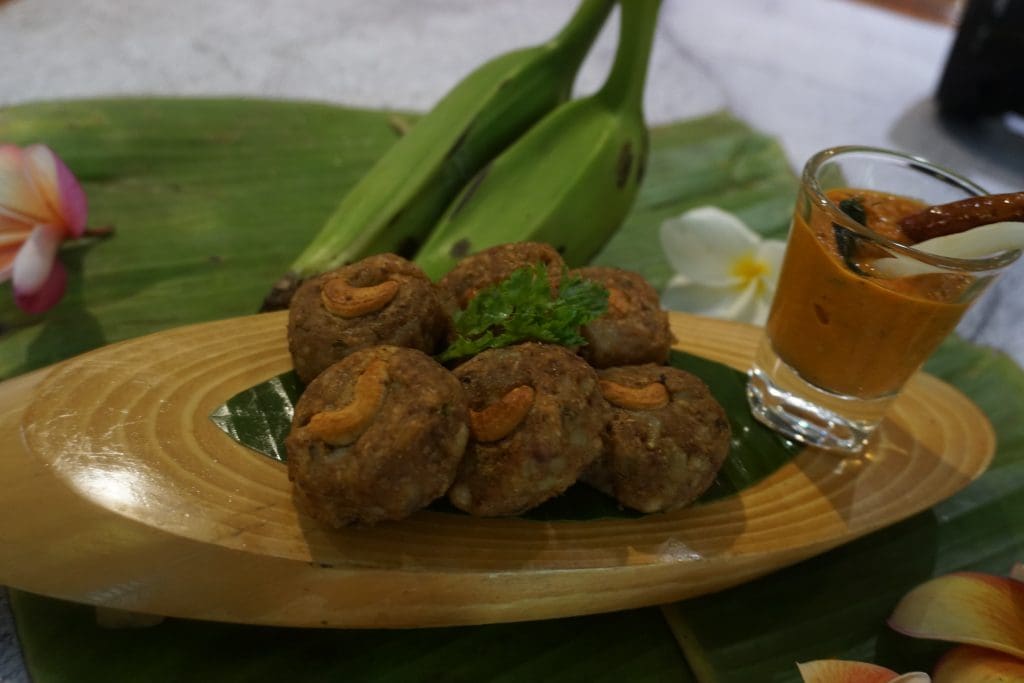 Dance: While Varanasi's Navratri celebrations are more focused on religious rituals and aartis, people often participate in folk dances along the ghats.
Puja: Devotees flock to the ghats to perform aartis to the Ganges, with priests creating a mesmerizing atmosphere with incense, lamps, and chants.
Food: Varanasi is known for its vegetarian cuisine, with dishes like kachori, chaat, and jalebi being popular during Navratri.
Traditions: The city's spiritual ambiance during Navratri is profound, and devotees believe that offering prayers here during this time holds great significance.
Kullu, Himachal Pradesh:
Kullu Dussehra, celebrated as Navratri in the region, is famous for its colorful processions, traditional folk dances, and the veneration of Lord Raghunathji. The festival showcases Himachal's unique cultural heritage.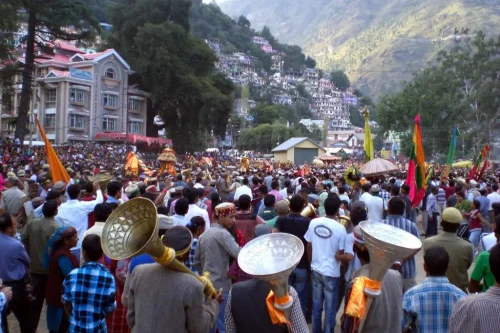 Dance: Traditional Himachali folk dances and music, including the Nati dance, take center stage during Kullu Dussehra.
Puja: The festival revolves around the veneration of Lord Raghunathji, whose idol is carried in a grand procession.
Food: Himachali cuisine featuring dishes like chana madra and dham is a must-try during the festivities.
Traditions: The festival showcases the rich cultural heritage of Himachal Pradesh, with a focus on traditional customs and rituals.
Kota, Rajasthan:
Navratri in Kota is renowned for its traditional Garba and Dandiya Raas dances, accompanied by melodious folk music. The city's regal palaces and historical sites provide a stunning backdrop for the festivities.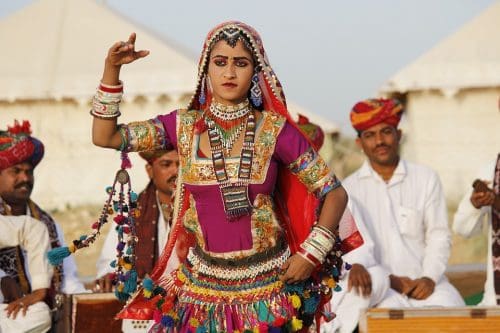 Dance: Kota celebrates Navratri with traditional Garba and Dandiya Raas dances, with people dressed in colourful Rajasthani attire.
Puja: Temples like the Jag Mandir are beautifully decorated, and devotees visit to seek blessings during the festival.
Food: Rajasthani cuisine, including dal baati churma and gatte ki sabzi, is enjoyed during Navratri.
Traditions: The city's grand palaces and historical sites provide a regal backdrop to the festivities.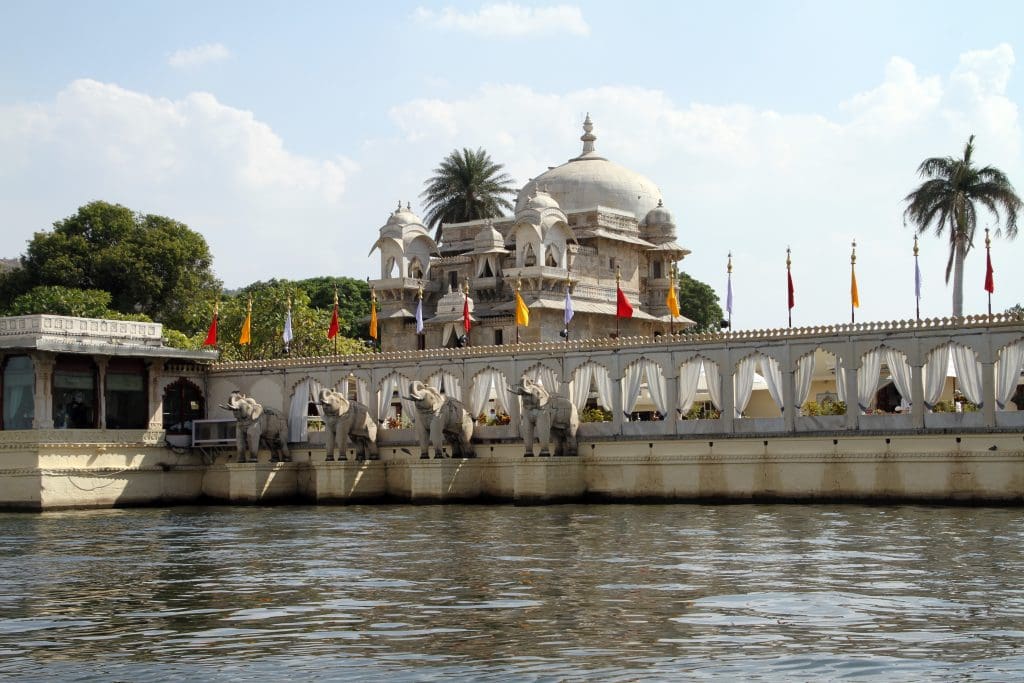 Kanyakumari, Tamil Nadu:
Navratri in Kanyakumari is marked by the Kanyakumari Beach Festival. It blends spirituality with the arts, featuring classical music and dance performances against the backdrop of the breathtaking confluence of the Arabian Sea, Bay of Bengal, and Indian Ocean.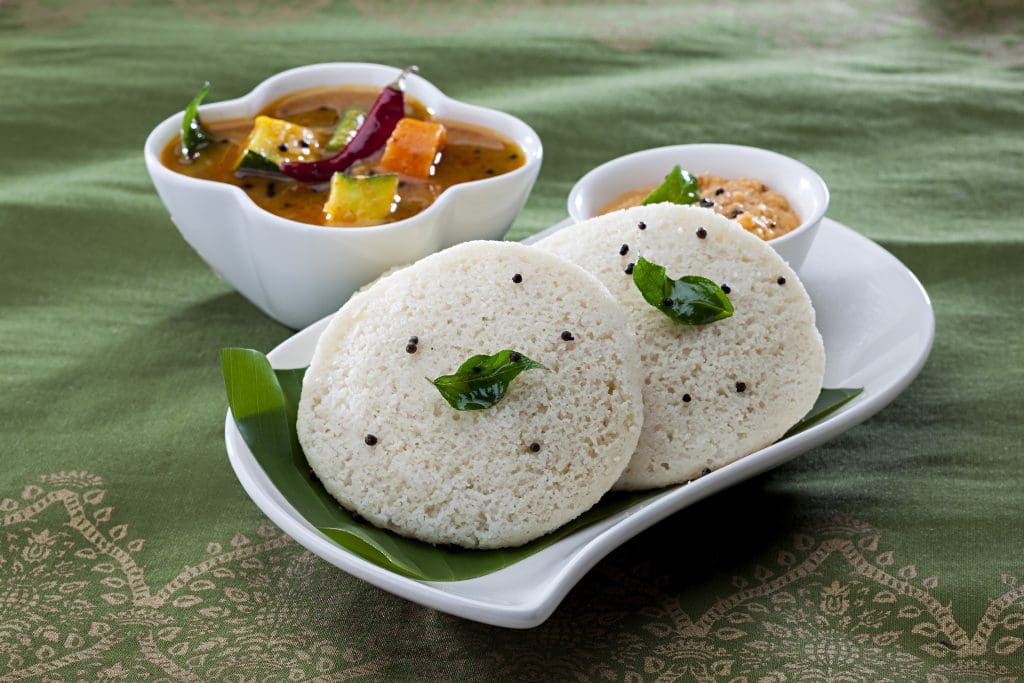 Dance: Classical dance forms like Bharatanatyam and traditional folk dances are performed during the Kanyakumari Beach Festival.
Puja: Devotees gather at temples along the coast, including the Kanyakumari Amman Temple, for special prayers and rituals.
Food: South Indian delicacies like dosas, idlis, and coconut-based dishes are popular during Navratri.
Traditions: The festival's highlight is the cultural performances against the stunning backdrop of the meeting of three seas.
Guwahati, Assam:
In Assam, Navratri is celebrated as Durga Puja with immense enthusiasm. The city of Guwahati dazzles with artistic pandals, cultural processions, and traditional Bihu dance performances, showcasing Assamese culture.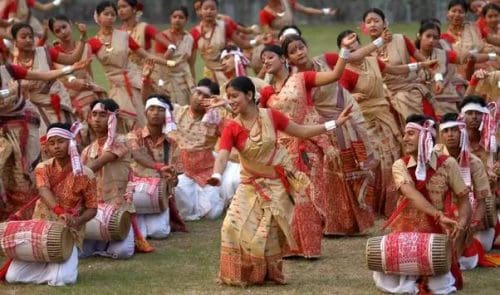 Dance: Assamese folk dances like Bihu are performed during Navratri, showcasing the state's vibrant culture.
Puja: Durga Puja celebrations are marked by the construction of artistic pandals, elaborate idol processions, and cultural performances.
Food: Assamese cuisine, including fish curries, pithas, and traditional sweets, is savoured during the festival.
Traditions: The festival blends spiritual reverence with the cultural richness of Assam.
Delhi:
The capital city celebrates Navratri with a cosmopolitan flair, attracting people from diverse backgrounds. Various venues host Garba and Dandiya nights, offering a fusion of traditional and contemporary music and dance forms.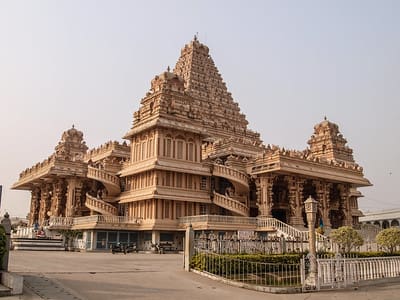 Dance: Delhi's Navratri celebrations offer a blend of traditional Garba and Dandiya Raas dances, along with contemporary music and dance forms.
Puja: Devotees visit various temples in the city, such as the Chhatarpur Temple and Kalkaji Temple, for special Navratri prayers.
Food: Delhi's diverse food culture is on full display during Navratri, with a variety of fasting and non-fasting dishes available.
Traditions: The cosmopolitan city's celebrations attract people from all backgrounds, creating a unique fusion of traditions and modernity.
These cities exemplify the diversity of India's cultural and religious traditions, and experiencing Navratri in each of them offers a unique and enriching perspective on this vibrant festival. You could be captivated by the intricate rituals, the exuberant dance forms, the delicious cuisine, or the rich cultural heritage, but you can be sure that Navratri in India promises an unforgettable experience in every region.
Read more: Latest