Scenic Jammu and Kashmir is a well-known tourist destination that is called the paradise of India.
With its serene beauty and breathtaking views, it has been drawing tourists from all over the world for centuries.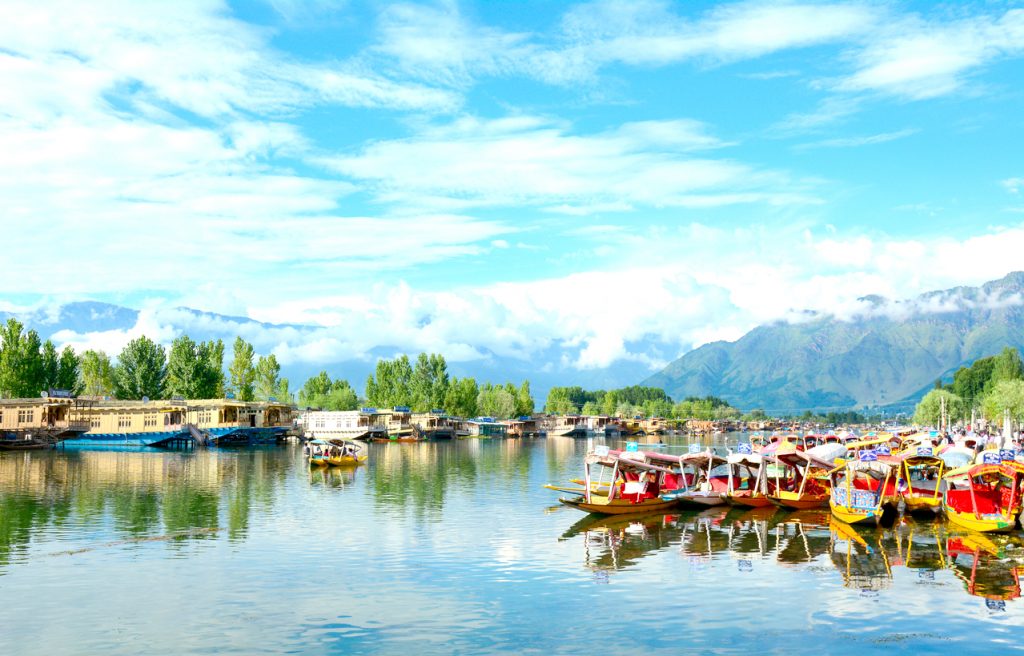 Jammu and Kashmir is a region bursting with attractions, history, and culture. From snow-capped mountains to stunning lakes, Kashmir is home to some of the most beautiful tourist spots in India.
There are several prominent spots in Jammu and Kashmir, ranging from alpine lakes to frozen ones, from snow-covered hills to the divine charm of the valleys. There is plenty to do for everyone during your tour. Kashmir isn't only about breathtaking landscapes.
It features several places to dine, experience water activities, connect with nature, take photos, shop, and much more. Here is a complete list of places in Jammu and Kashmir, making your vacation even more pleasurable.
Gulmarg
Gulmarg is tucked in the Pir Panjal Valley and is known for its snow-covered mountains, lush vegetation, serene lakes, pine woods, and a diversity of flora. Where its name translates as "bloom meadows." Check it out for yourself.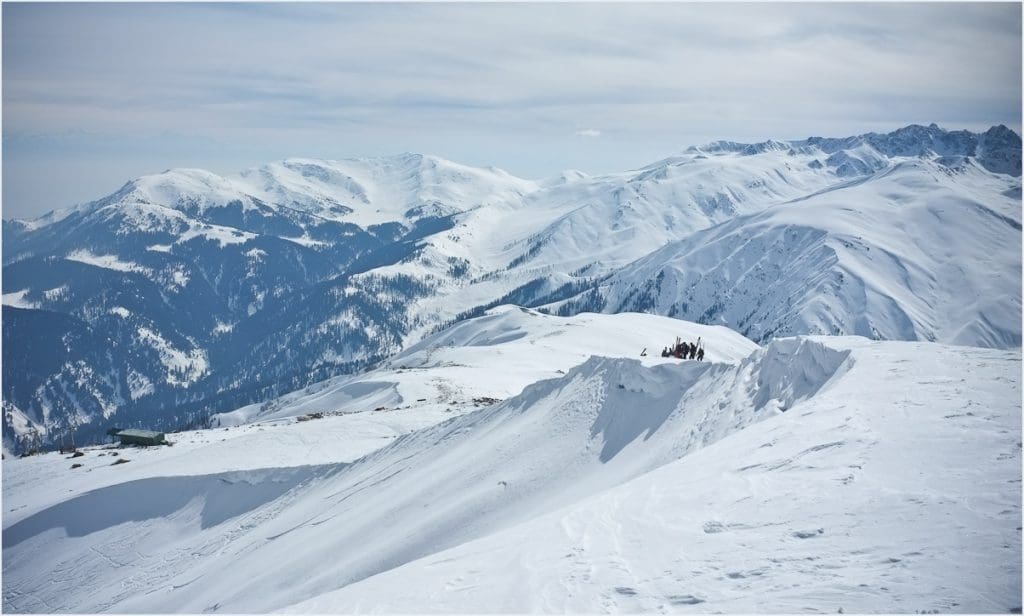 Located in the Baramulla district of Kashmir, Gulmarg is a popular ski resort in the winter months. Take some time to explore the charming village, with its vibrant shops and restaurants, or relax in the picturesque Kashmiri gardens.
Apart from that, it is Asia's top snow paradise, a skiing attraction, and is home to the world's highest green golf course and the world's tallest cable car project. The biggest tourist sites in Gulmarg tourism are St. Mary's Church, Baba Reshi Shrine, and Maharani Temple/Shiva Temple.
Gulmarg has a divine side as well as a well-developed tourism side, featuring the highest golf sport in the world, the ideal location for all hikers! You may also take a gondola cable car trip from the top of the mountains to enjoy a birds-eye perspective of Gulmarg's top skiing slopes.
Take a 3-hour trip from Gulmarg to Pahalgam, another renowned tourist destination nearby, also called Jannat or heaven.
Sonmarg
This gorgeous valley is situated at an altitude of 2740 meters, surrounded by snow-capped mountains and meandering rivers and streams. The perfect place for a peaceful picnic, difficult trekking routes or simply to enjoy the breathtaking views, Sonamarg is an unmissable Kashmiri destination.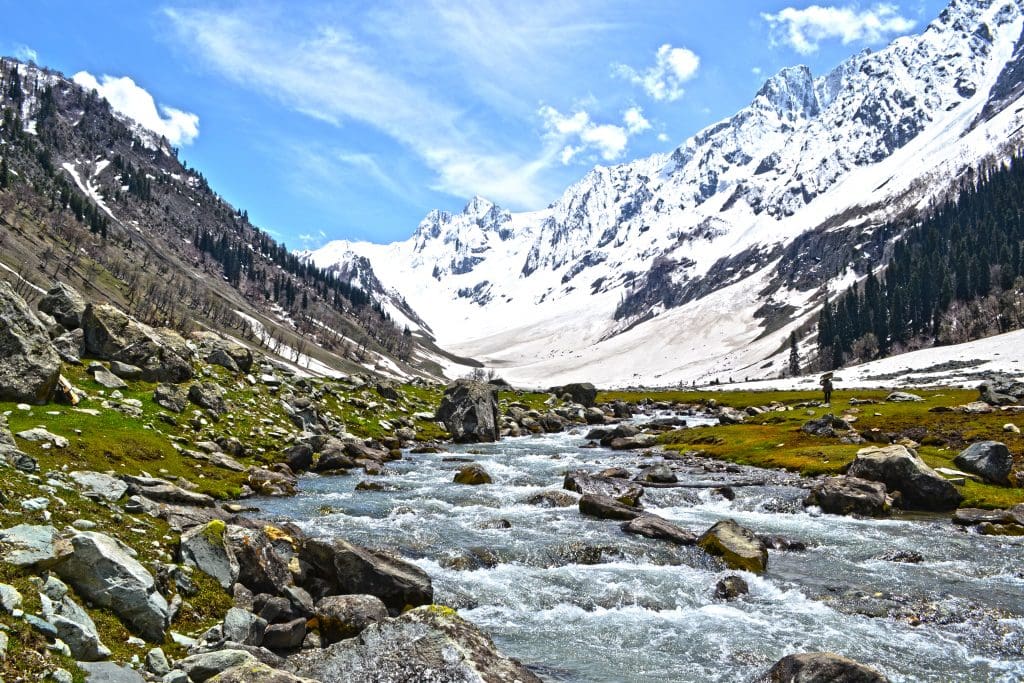 Do you even think about where the name Sonmarg originates from? Sonmarg, which means "golden meadow," is a must-see on every Kashmir travel itinerary. With scenery defined by a glacier, woods, and snow-capped mountains, this is one of the greatest spots to visit in Kashmir.
Take into account the three Great Lakes of Kashmir: Kishansar, Vishansar, and Gadsar, which are popular tourist destinations in Jammu and Kashmir. Camping and trout fishing are two other adventurous activities that can keep you entertained. It also provides the beginning base for the renowned Amarnath Trek, a major Hindu pilgrimage site.
A few special mentions on the list of major tourist spots in Sonmarg are Thajiwas Glacier, Baltal Valley (near Sonmarg), Amarnath Cave, Naranag, and Kishnasar Lake, Vishansar Lake, and Gadsar Lake.
Pahalgam
Pahalgam, often renowned as the "Village of Shepherds," is one of Kashmir's 10 leading travel sites to experience clear water rivers. Pahalgam in Kashmir is a delightful picnic destination on the banks of the Lidder River, offering travelers to experience trout fishing and pony rides.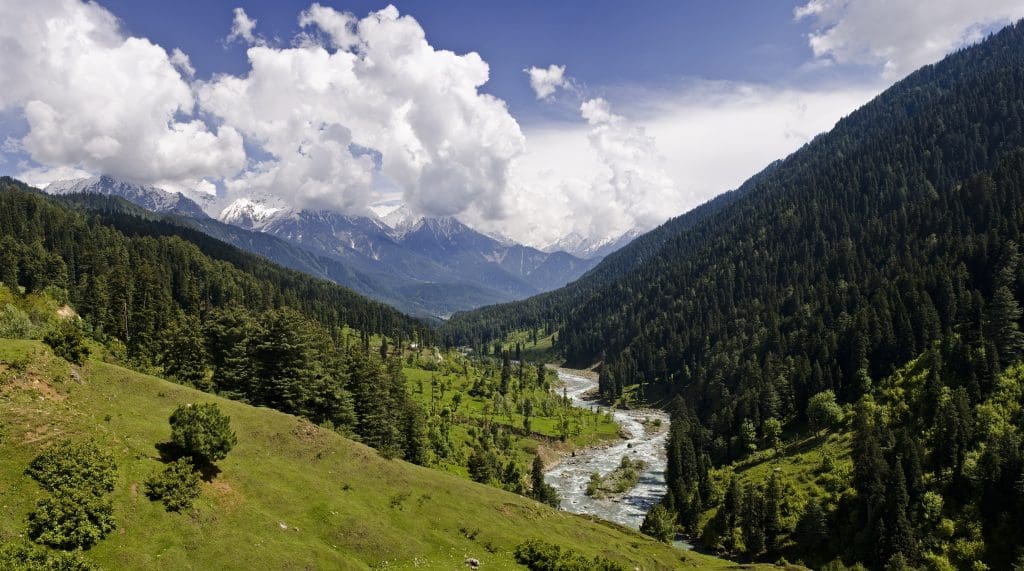 With its fields, trees, and clean surroundings, Pahalgam in the Anantnag area is a scenic marvel. Due to areas like Aru Valley, Betab Valley, and Baisaran, Pahalgam is the ideal spot in Kashmir for a guided tour. Also, the location is near to Srinagar, with a 2-hour trip from Pahalgam to Srinagar to experience exhilarating deep valleys, lush woods, gorgeous lakes, and floral fields. Pahalgam is also regarded as Peace and Serenity. This little town is notorious for sucking away all of the pressure of every tourist and is hence regarded as one of the greatest locations to visit in Kashmir.
Srinagar
Kashmir Valley is a paradise for nature lovers and photographers alike. Everywhere you look, the landscape is covered with green meadows, snow-capped mountains, lakes, and rivers. Kashmir Valley should be at the top of your list if you want to experience Kashmir's beauty.
The capital city in the valley is one of the most popular tourist locations in Jammu & Kashmir, along with a popular honeymoon destination. Srinagar has received the nickname "Land of Gardens and Lakes" due to the presence of various Mughal Gardens, religious and historical landmarks, as well as Dal and Nageen Lakes. There are several sites to see in Srinagar.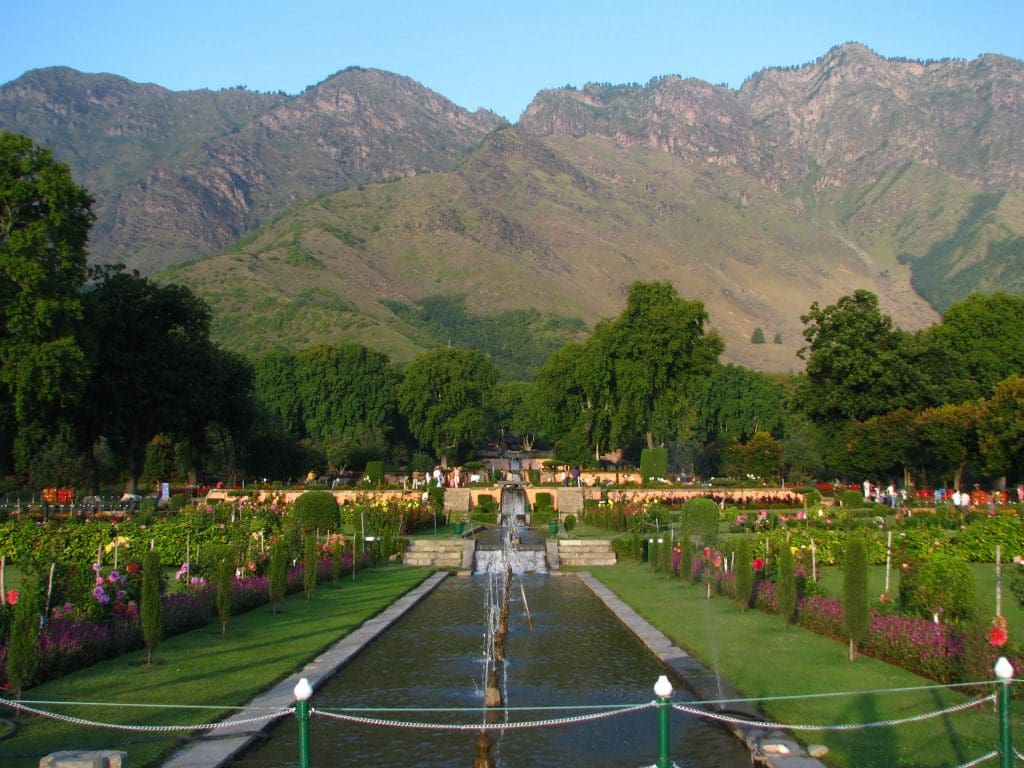 Kashmiri houseboats, or shikaras, are a popular way of exploring the Dal and Nagin lakes. These traditional wooden boats offer a unique stay to absorb Kashmir's beauty and culture at a leisurely pace.
You'll definitely fall in love with a shikhara ride, picture the moving vegetable market on Dal Lake, and explore Asia's largest Tulip meadows when arranging your Kashmir trip.
Patnitop
Patnitop Hill Station is famous for its meadows, stunning vistas, and incredible views of the Great Himalayan ranges, as well as, its closeness to the holy Chenab River. Skiing and paragliding are two of the many winter activities available at Patnitop Hills. Madhatop, 5 kilometers from Patnitop, is also a great Jammu winter hideaway.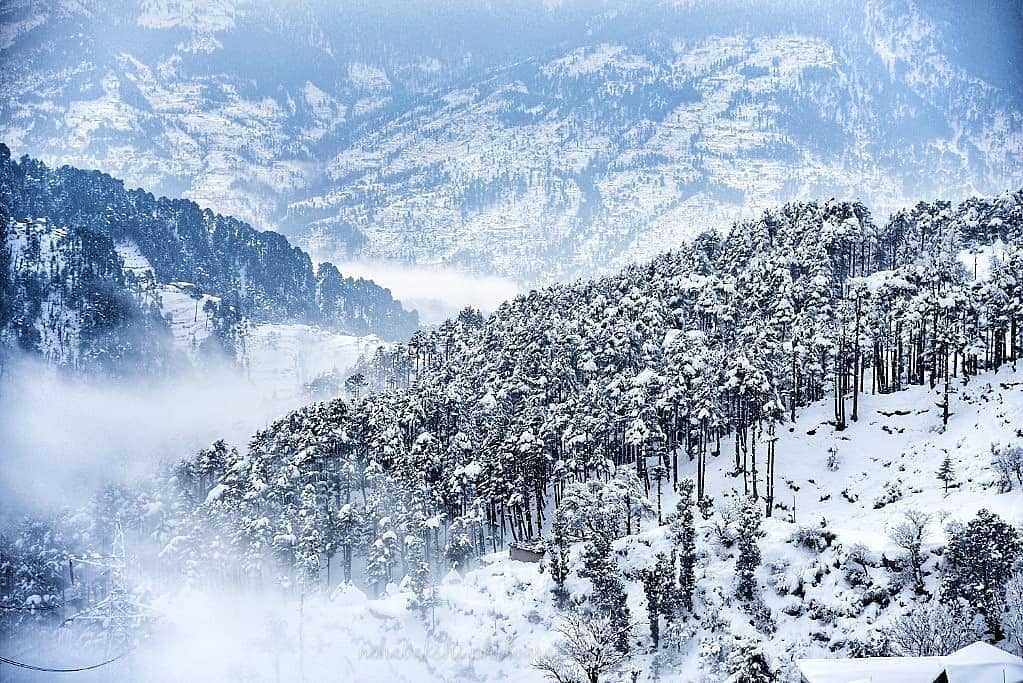 Kud Park, on the other hand, is an excellent spot for a picnic. Visit the city's most prominent tourist attractions on a city sightseeing trip to Patni top Jammu. Some of the attractions you might explore are Bilo ki Powri, Kud Park, and Shiva Ghar (about 11 kilometers from Patnitop). Don't miss out on the traditional dish, Patisa.
Offer your respect to the sacred shrine of Vaishno Devi where you will experience this tranquility and serenity.
Sanasar
Sanasar is derived from two nearby serene lakes, Sana and Sar, that are 20 kilometers (12 miles) west of Patnitop. What is it precisely? The natural splendor of Sanasar is nestled in a cup-shaped meadow with panoramic scenery of the Great Himalayan Ranges all over. Therefore, it has become a major tourist attraction in Jammu and Kashmir.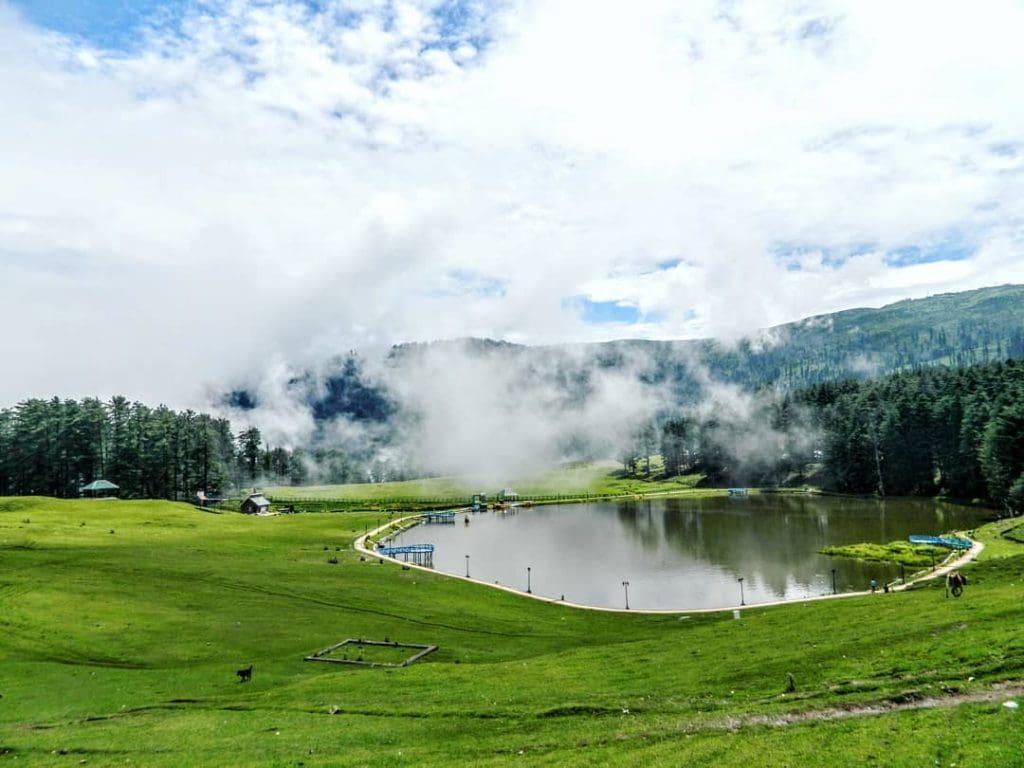 With an abundance of adventure sports and tourist locations across the city, it's a fantastic place for backpackers as well as typical visitors. It is indeed filled with fun and adventure to experience with your loved ones. So, don't put it off anymore, and plan your vacation here in all the directions possible!
Yusmarg
Yusmarg is a town located in Kashmir's western valley, a very peaceful tourist place with historical significance. The Ahmadiyya Muslim group thinks Jesus once lived there. The view is beyond anything you've ever seen in your lifetime that best describes this beautiful city. Some of Yusmarg's most prominent tourist sites are Pakherpora Shrine, Charar-e-Sharif, Doodhganga, Nilnag Lake, and Sang-e-Safed.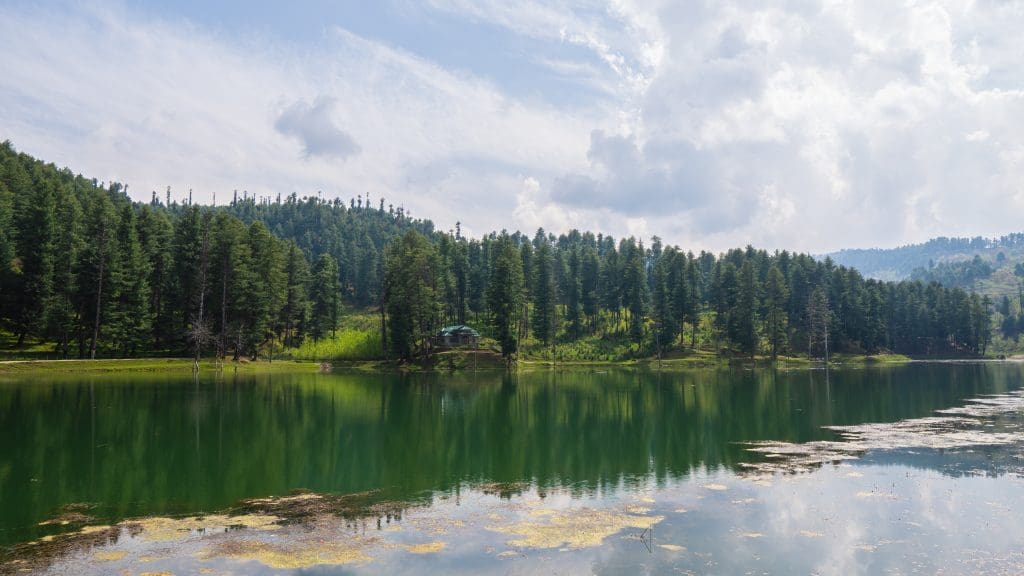 There are several options for exploring and trying out sports like horseback riding, trout fishing, and hiking. 4 kilometers downhill from here, you'll find the stunning NilNag Lake, which will delight your eyes. The actual tranquility and breathtaking views of Kashmir may be found here. October to December is the best time to visit this serene city.
Doda
If you desire a holiday with tranquil hills, secluded nature, and amazing scenic views, Doda is the right choice. The district, located in eastern Jammu, has several options for sightseeing and even adventure. Doda's must-do activities on your bucket list should include snow skiing, mountain biking, trekking, paragliding, and other high-altitude outdoor adventures.
A number of tourists with a spiritual inclination visit Doda. It is less well-known among travelers and is famous for two Hindu holy sites: Athra Devi Temple and Chandi Mata Temple. You must go to the recognized Vasuki Naag Temple to Jamia Masjid Bhaderwah. There are other various temples and gorgeous mosques in the region as well adding to its rich scenery.
Gurez Valley
The Gurez Valley, which is only accessible six months of the year, is rich in scenic valley vistas encircled by snow-covered mountains, meadows covered with linden, walnut, and willow greenery, and the roaring river Kishan Ganga. One of Kashmir's oldest tribes, the Dard Shin Tribe, is isolated from the rest of the globe and speaks Shina as its native language.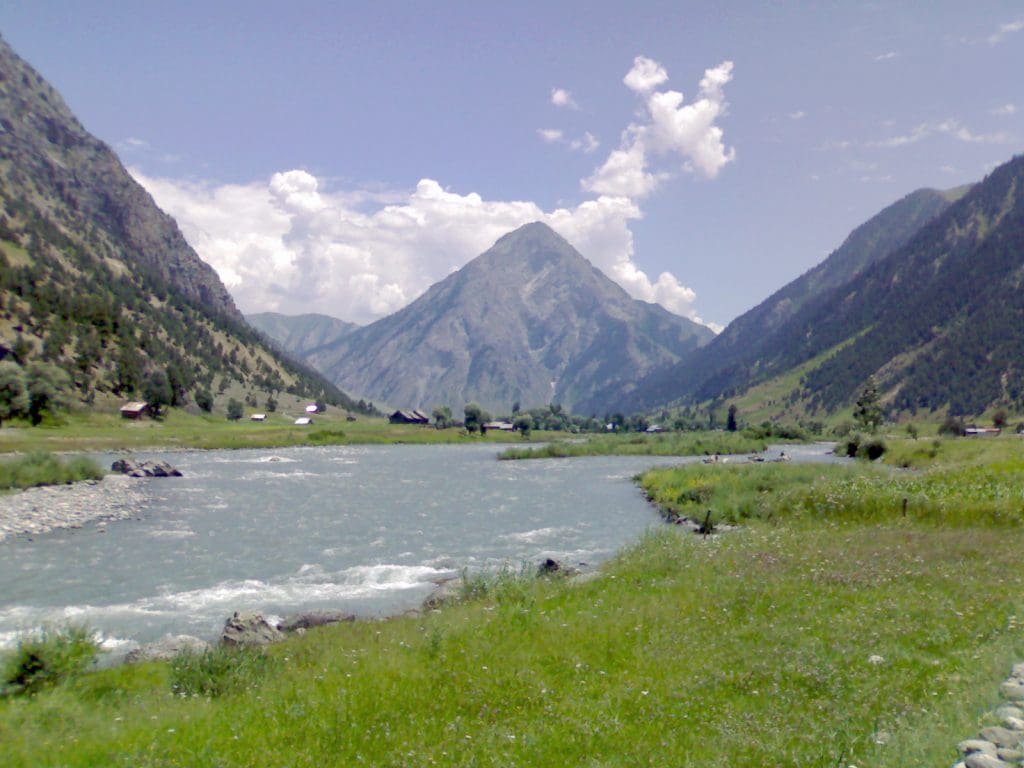 For travelers, hiking, trout fishing, and mountain climbing are among the top activities to do in Gurez. While paying devotion at Peer Baba Shrine, marvel at the magnificent Habba Khatoon Peak. The valley is magnificent, and you can't help but capture thousands of images of it and its surroundings including the Kishanganga river (Neelum). The fresh air creates an upswing that provides consolation, hope, and healing to the heart. A tourist will have a once-in-a-lifetime experience.
Pulwama
Pulwama should be on every wishlist for a variety of reasons. It is well-known for its extensive saffron fields, greatest milk output, and pristine settings. It truly is the Delight of Kashmir, with its serene ambiance unparalleled among Kashmir's major delights. It is a popular tourist destination with notable religious sites and historical landmarks.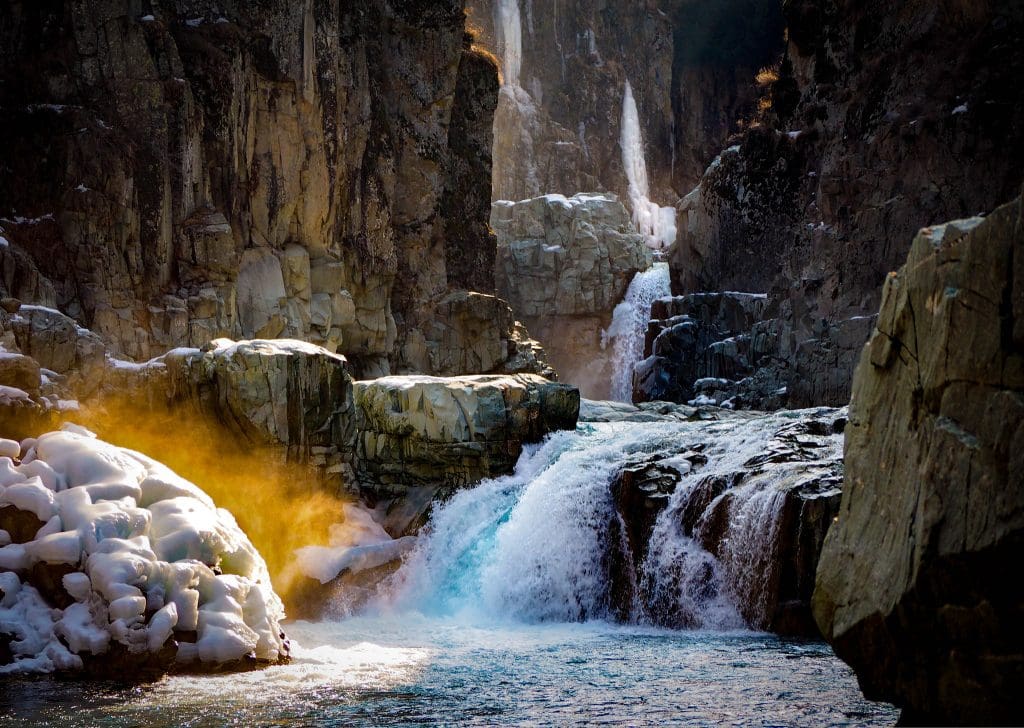 Visit Aharbal Waterfalls, Tarsar Lake, Shikargarh, and Avantishwar Temple while you are here. Travelers can enjoy summer activities such as mountaineering and trekking, while winter activities include skiing and snowboarding. Experience a 7-day Tarsar Marsar Trek if you have the opportunity; you won't feel disappointed!
Kashmir is a region that leaves visitors with unforgettable memories. Whether you're looking for a peaceful getaway or an action-packed adventure, Kashmir has something for everyone. Don't miss out on these must-visit places if you ever find yourself in Kashmir.
Kashmiri cuisine
The popularity of Kashmiri cuisine can be attributed to its delicious flavor and variety of regional specialties. The use of freshly ground spices and aromatic herbs gives each dish its own distinct taste.
Kashmiri food is characterized by the use of traditional spices like cardamom, cloves, cinnamon, nutmeg, and saffron to give it a unique flavor. The dish also includes yogurt-based sauces, tomato-based gravies, nuts and dried fruits.
Popular dishes include Rogan Josh (spicy lamb curry), Yakhni (a flavored mutton broth), Tabak Maaz (fried lamb ribs simmered in a rich yogurt-based sauce), and Nadru Yakhni (lotus stem cooked with yogurt). Vegetarian dishes such as Dum Aloo (potato curry), Kashmiri Phirni (rice pudding) and Modur Pulav (sweetened rice dish with nuts and dried fruits) are also popular.
A highlight of Kashmiri cuisine is the Wazwan, a multi-course meal featuring sumptuous delicacies like Daniwal Korma (lamb curry), Gushtaba (meatballs in yogurt sauce), and Tschaman (cottage cheese curry).
Kashmiri cuisine is incomplete without its aromatic teas and refreshing drinks. Kashmiri Chai, a special type of salty tea prepared with milk and baking soda, is a popular beverage in the region.
Noon Chai, also known as Pink Tea, is another traditional favorite that has been enjoyed by generations of locals. Other popular drinks include Sheer Chai (salted buttermilk), Kahwa (green tea flavored with saffron and spices), and Sharbat (a cold drink made from rose petals, almonds, and sugar). A variety of Kashmiri breads like Kulcha, Sheermal, Tsochvoru, and Baqarkhani are also served in the region.
Kashmiri food has been influenced by both Mughlai and Afghan cuisines. The region's proximity to Central Asia has also resulted in the incorporation of some Persian culinary traditions into the Kashmiri culinary landscape.
This reflects in dishes like Yakhni Palav, a rice dish cooked with yogurt, spices and dried fruits. It is also evident in the region's traditional desserts like Phirni and Halwa, which are both made with rice flour. The use of traditional spices such as saffron, cardamom, and cinnamon has been a hallmark of Kashmiri cuisine since ancient times. With its unique flavors and aromas, this flavorful cuisine celebrates the rich culture of the Kashmiri people.
Whether enjoyed in its traditional form or adapted for contemporary palates, there is no denying that Kashmiri dishes are a delight for the senses. With its unique ingredients and flavors, Kashmiri cuisine is truly an experience to be savored.
Read more: Latest