In an exclusive interview with Today's Traveller, Neelabh Chugh, General Manager, Renaissance Ahmedabad, Gujarat shares comprehensive insights on the changing landscape of the hospitality sector.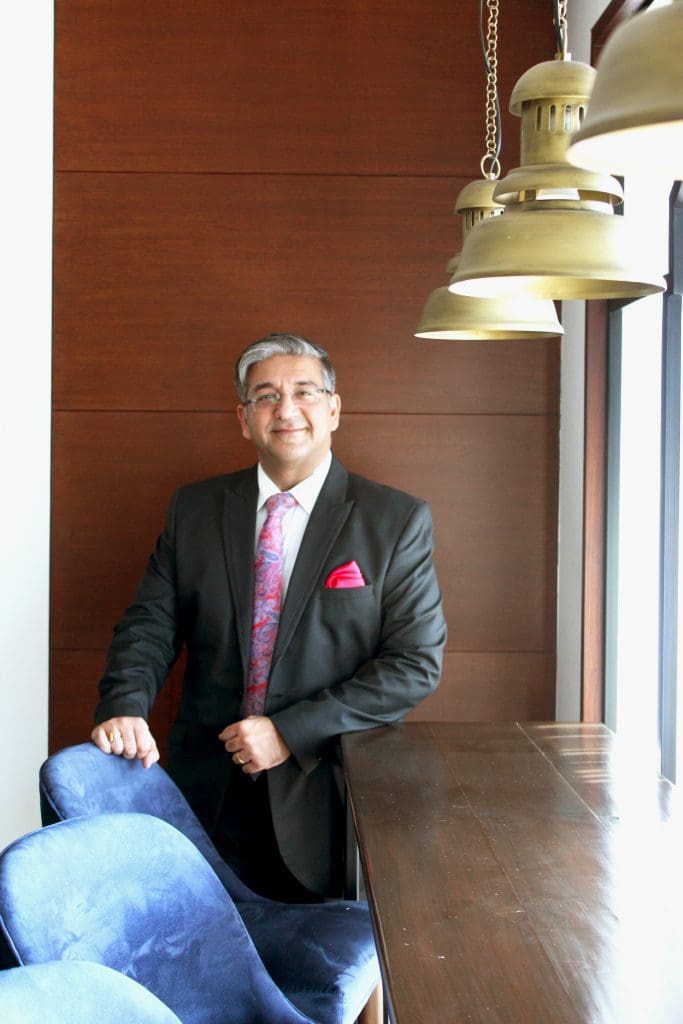 Today's Traveller: Travel is back. What are hotels doing to maximize the opportunity?
Neelabh Chugh: The hotels are happy to see travel coming back. We all hope it bounces back to normal as quickly as possible. With the change in regulations and restrictions, the first thing that a hotel is doing is trying to get all its services up, which were either shut down or curtailed due to the pandemic.
With complete services being offered, with cautious optimism, I can state that we are trying to get our regular guests and corporates back to the pre-pandemic rates that were prevalent. Not that this is going to be easy, but a high-quality hotel with full services should command a fair price.
We have floated some new Room packages which are relevant to changing needs and removed those which were predominantly steered by the pandemic. This should clock in a healthy response from the discerning corporate traveler. On the Food and Beverage front, we have started our Sunday Brunch and have received a very encouraging response from our guests.
We are in the process of re-opening our "KURO – the Asian Bistro" and should be able to launch it soon. On the wedding front, we have launched some offers that are tailor-made for optimizing the venue usage and hence the revenues for the coming wedding season.
Today's Traveller: Has the pandemic changed the customer?
Neelabh Chugh: Guests are perpetually evolving and the pandemic has accelerated this evolution. Post pandemic, I have seen a lot of guests who are more dependent on technology, be it an app-based check-in or chatting with the agent at Front Desk, or looking at the QR-based restaurant menus, rather than spending some time chatting up in person. Yes, the guests are far more diligent and particular about the hygiene and the sanitization protocols followed at the hotel and in their rooms, which is very understandable.
The pandemic has caused a sort of digital disruption in the hotels and guests are very comfortable with that. I still see some guests who long for a face to face interaction with associates in their leisure time. Overall, Yes, the guests have become more "digital" and very conscious of hygiene and cleanliness.
Today's Traveller: Manpower was impacted immensely during Covid – have hotels managed to bring back their staff?
Neelabh Chugh: The past years impacted the hotel industry immensely in terms of loss of trained and talented manpower, given the very unfortunate set of business circumstances. While Marriott International stood by their loyal associates and assured them that all are in this together, there were some unavoidable losses that every hotel had to bear.
As we are gradually and cautiously moving back to normal, we have initiated the re-hiring of the associates, who were let go and a large number of those associates, who were willing, have been hired back.
The situation is still grim on the manpower front, most hotels that I know of are facing a talent crunch at all levels. I see this situation getting eased out in the next 2 to 3 quarters.
Today's Traveller: What kind of revenue diversification and new income streams are you adopting to navigate future risk?
Neelabh Chugh: While we hope, wish, and pray that we do not encounter such disruptions in the future, the organization is working very hard on the food delivery model under the umbrella of "Marriott Bonvoy on Wheels". This model intends to bring the hotel Food and Beverage to the guests' dining room. This model ensures that we are able to continuously serve our guests, despite the restrictions.
Today's Traveller: How do you balance work and leisure to be at the top of your game?
Neelabh Chugh: I prefer to start my day with a run or gym workout, and then try and get the daily chores done by Noon, leaving meetings and creative stuff for the latter part of the day. Target is to be free of routine work by 5 pm so that the guests can be attended to. My role is such that most of my free time even when one is not in the hotel is spent studying and reading about what impacts our business.
Family is the foremost focus after work and then I spend some of my free time reading. My favorite leisure activity is riding my Royal Enfield Bullet. It gives me a sense of freedom and alleviates all stress. I am a proud owner of a 1968 make Bullet, which is a beautiful machine and I also own another RE for my long rides.
During the pandemic times, I also took up running and have run 3 half marathons on virtual mode. Both running and riding help me clear my head from day-to-day stress and rejuvenates me.
Read More: Interviews