Check this out – the ultimate 'Castaway Island Experience'! Imagine spending the most valuable time with loved ones on a hidden private island that is exclusive to you!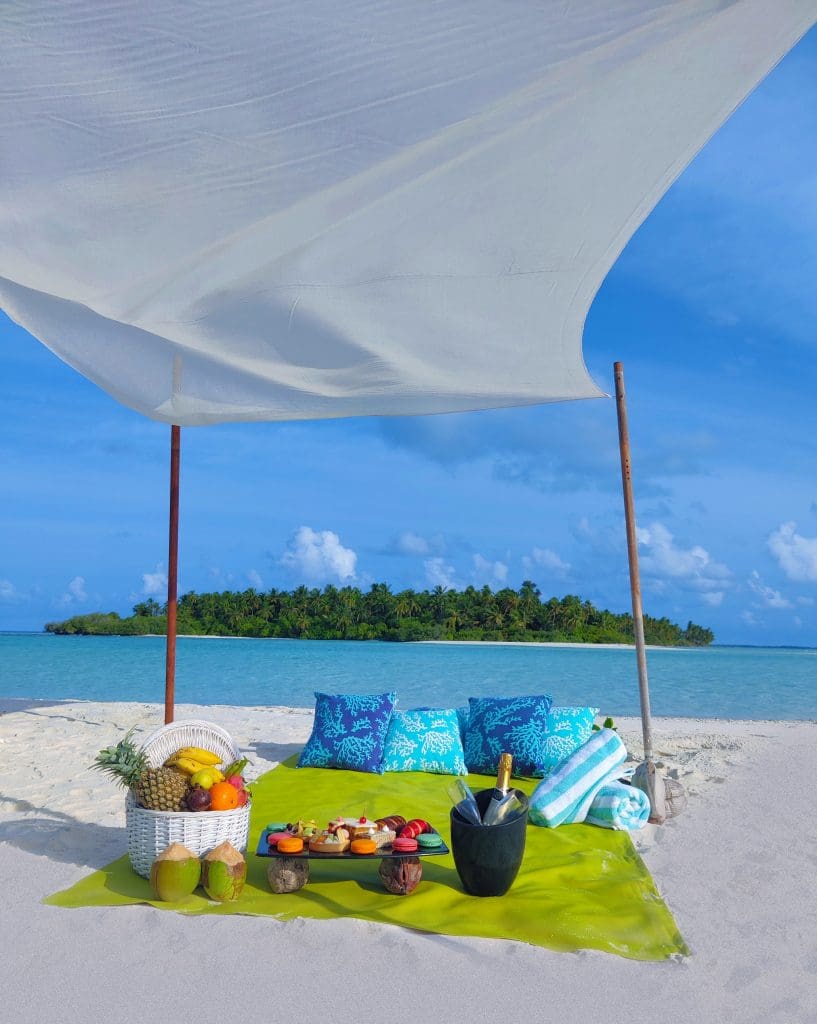 This new castaway island experience by Kandima Maldives is a great choice for intimate celebrations – from exchanging/ renewing vows to milestone birthdays, or a romantic honeymoon surprise, or a curated gourmet journey to remember – barbeques, stunning sundowners, and indulgent picnics.
Located in the Dhaalu atoll which has many uninhabited islands, Kandima introduces the ultimate 'Castaway Island Experience' that transports guests physically and mentally to a hidden island paradise. Here nature is manifested in its most beautiful scenes, with world-class and exquisite service especially curated for you.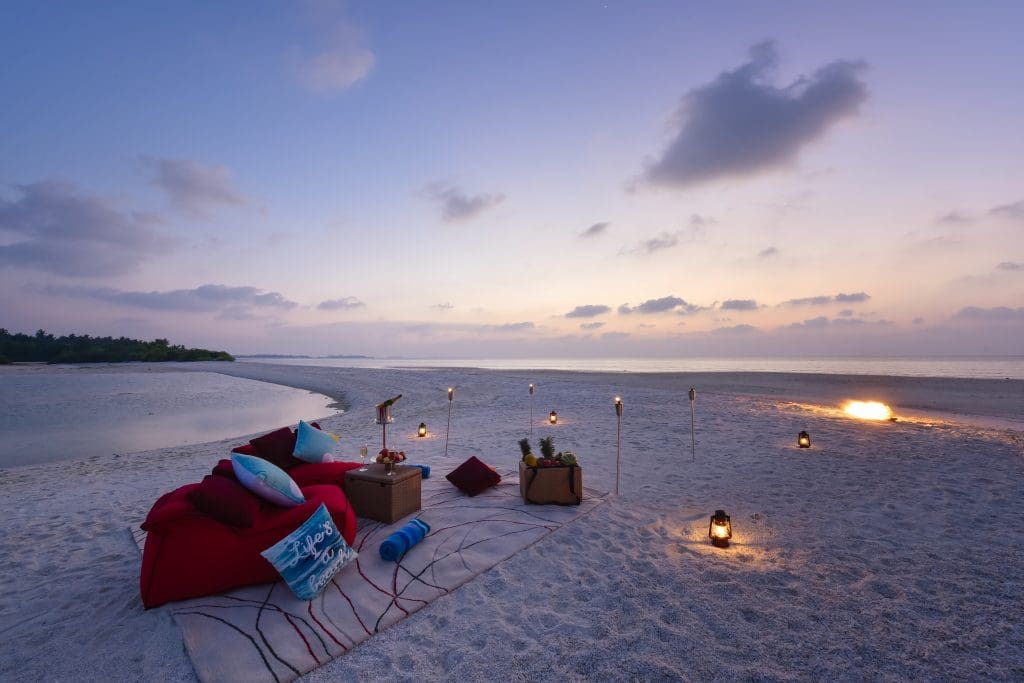 Surrounded by untouched powder white sand beaches and unexplored coral reefs, the sunset views from here are something straight out of a painting!
The K'Krew organises the most beautifully planned day starting with a speed boat ride to an unimaginably serene location. Guests can enjoy mouth-watering food and beverage options with personalised service, and a choice of curated gourmet experiences include a barbeque or an exclusive lunch menu, or even a stunning sundowner toast or picnic with freshly prepared sandwiches.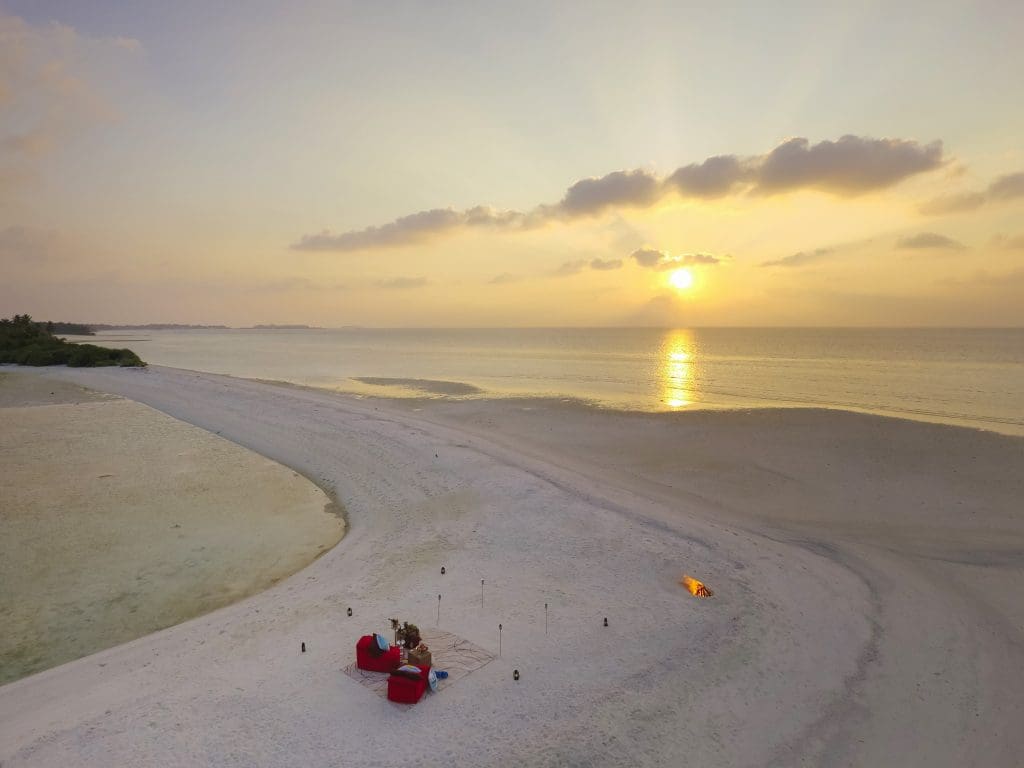 Looking for a honeymoon surprise for your partner? The Resort offers a perfect experience for this occasion. With complete privacy and exclusivity, the castaway island experience is sure to sweep you off your feet! Bury your feet in the sand, splash away in the glistening waters, enjoy delicious picnics, or just relax with a glass of wine as you listen to the soothing waves.
The castaway island experience makes for the ultimate private escape!
Read More: Blog