It's great to know that New Delhi stands at the #3 position in the Best Capital City category in a research conducted by Bounce.
A study by the travel experts at Bounce analyzed 69 developed capital cities around the globe, based on factors such as the average cost of a hotel & transport, number of attractions & restaurants, and average temperatures & rainfall, to reveal the best capital cities to visit on your next city break.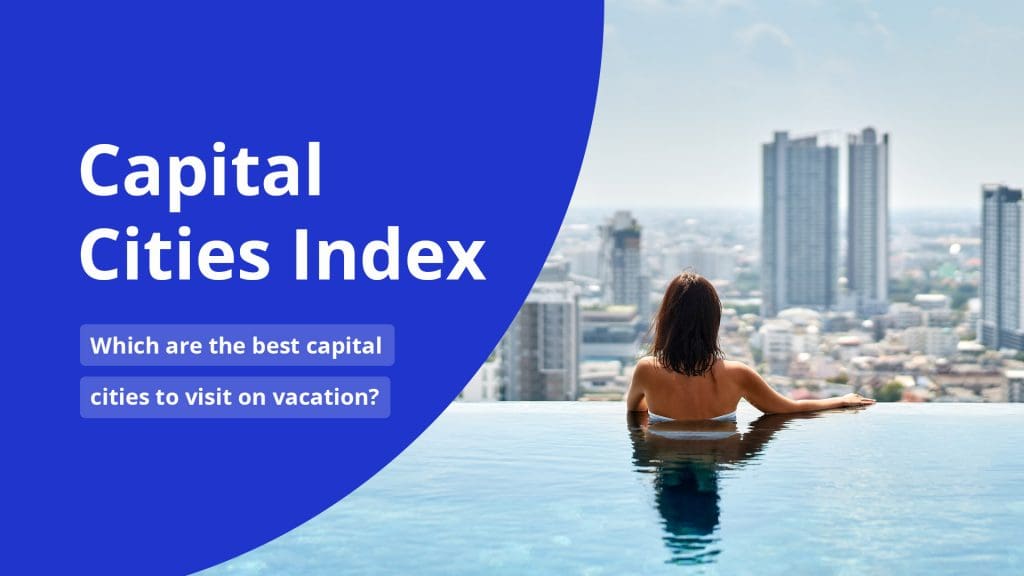 Valetta, Malta is the most popular capital city in the world with an overall score of 6.74 out of 10. With Valletta being home to the highest number of attractions and restaurants out of all of the capital cities, it is no wonder this city has ranked top of the list.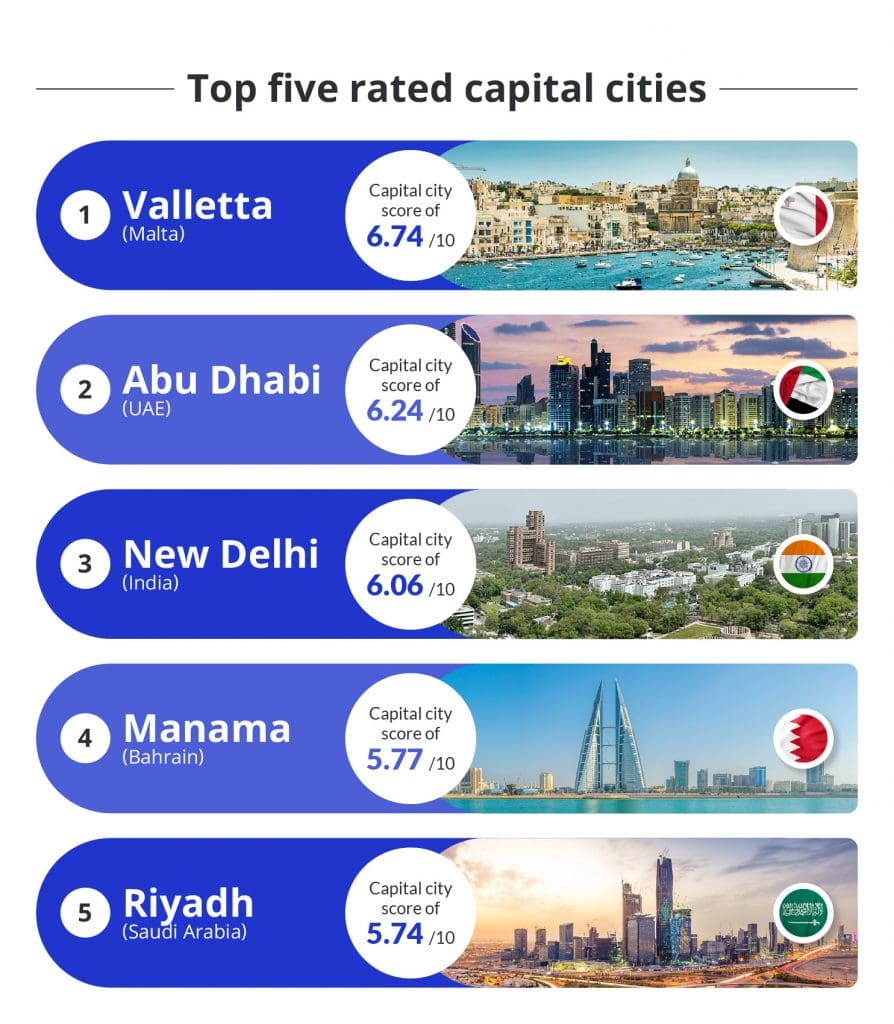 Abu Dhabi, UAE ranks second with a score 6.24 out of 10. Average temperatures in the city hit 27.92 degrees and the average rainfall is just 42mm per year, making this a great destination if you're a sun seeker.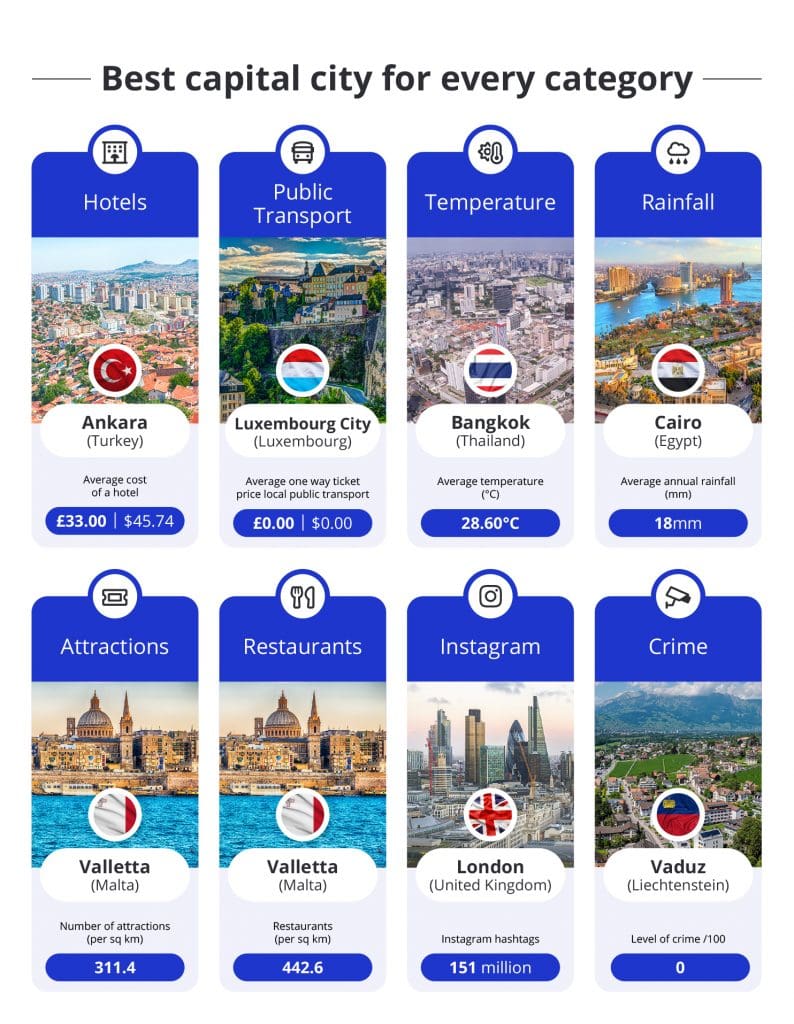 New Delhi, India ranks third place with an average score of 6.06 out of 10, with average temperatures topping 25 degrees and 12,409 restaurants to choose from.
The top 10 highest rated capital cities in the world
| | | | | | | | | | |
| --- | --- | --- | --- | --- | --- | --- | --- | --- | --- |
| Rank | Capital City | Country | Average Cost of a Hotel $ | Average One Way Ticket Price Local Public Transport $ | Average Temp (degrees c) | Average Annual Rainfall (mm) | Number of Attractions | Number of Restaurants | Total Score |
| 1 | Valletta | Malta | $199.58 | $2.37 | 18.80 | 427 | 190 | 270 | 6.74 |
| 2 | Abu Dhabi | United Arab Emirates | $158.69 | $0.55 | 27.92 | 42 | 591 | 2,778 | 6.24 |
| 3 | New Delhi | India | $101.87 | $0.40 | 25.00 | 700 | 2,875 | 12,409 | 6.06 |
| 4 | Manama | Bahrain | $180.87 | $0.80 | 26.50 | 68 | 120 | 694 | 5.77 |
| 5 | Riyadh | Saudi Arabia | $169.78 | $0.87 | 26.00 | 66 | 218 | 1,289 | 5.74 |
| 6 | Muscat | Oman | $210.66 | $1.32 | 28.00 | 100 | 330 | 563 | 5.59 |
| 7 | Paris | France | $193.34 | $2.26 | 12.30 | 720 | 7,797 | 17,448 | 5.57 |
| 8 | Kuwait City | Kuwait | $180.87 | $0.85 | 25.70 | 128 | 423 | 1,144 | 5.56 |
| 9 | Ankara | Turkey | $45.74 | $0.42 | 12.00 | 451 | 532 | 3,888 | 5.53 |
| 10 | Jakarta | Indonesia | $81.77 | $0.28 | 26.70 | 2,097 | 793 | 8,958 | 5.48 |
The top 10 highest rated capital cities in the world 
Read More: Blog