Sarovar Portico, Sasan Gir is the latest addition to Sarovar Hotels and Resorts' portfolio in the state of Gujarat.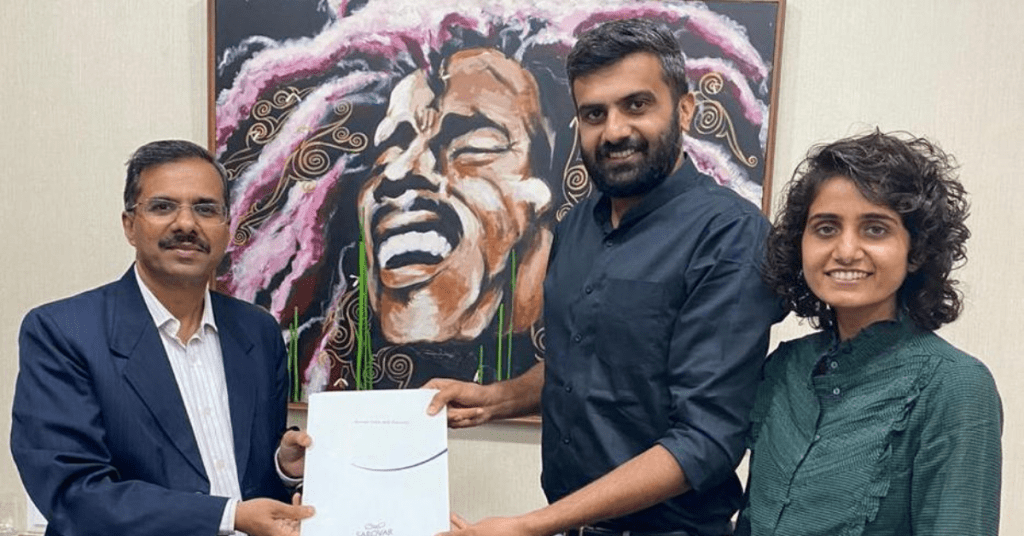 Sarovar Hotels are already operating hotels in Ahmedabad, Bhavnagar, Gandhidham, Junagadh, Rajkot and Somnath. Sarovar Portico, Sasan Gir will complement Sarovar's existing leisure portfolio in Kerala, Goa, Rajasthan, Himachal Pradesh, Uttaranchal and Agra.
Sasan Gir well-known as Gir National park is a nature lover's paradise and synonymous to the majestic Asiatic lion situated close to Talala Gir. A part of the erstwhile state of Junagadh, the region has maintained a fine balance of traditional forest life, ecotourism and modernity.
Sarovar Portico, Sasan Gir, upon completion will feature 56 deluxe and studio rooms offering spectacular views of unspoiled nature and rich uninterrupted jungle life. Guests can take delight in the extensive menu at the restaurant that offers local and global cuisine. The hotel also offers sizable banqueting and conferencing facilities.
To reinforce that feeling of relaxation, Sarovar Portico, Sasan Gir offers an exclusive Spa facility with trained therapists to delight guests with a wide variety of treatments. For fitness enthusiasts, there is a gym and a badminton court. In addition, the hotel has a well-equipped activity center for Children, Swimming Pool and extensive lawns.
Sarovar Portico, Sasan Gir is just 3 km away from both Sasan Gir train station and the Sasan Gir Museum. Among the abundant tourist attractions, travellers can explore world- renowned Gir National Park; Devalia Safari Park; Siddi Dhamal, a tribal community of Gir; Somnath Temple; Diu; Jamjit Waterfall and Kamleswar Dam.
Commenting on the development, Anil Madhok, Executive Chairman, Sarovar Hotels and Resorts said, "We are extremely delighted to join hands with "We Love Gir". It's an important addition to our portfolio."
He went on to say, "This development will strengthen Sarovar's presence in Saurashtra region of Gujarat with hotels present in Dwarka, Junagadh, Somnath, Rajkot and Sasan Gir. We're confident that on opening, Sarovar Portico, Sasan Gir will offer a unique experience to guests visiting Sasan Gir and will become a preferred hotel choice for travellers visiting this part of India."
Read More : Hotels & Resorts