#ReviveRebuild | Today's Traveller initiative "Revive and Rebuild the Hospitality industry" invites Nikhil Sharma, Regional Director, Eurasia, Wyndham Hotels & Resorts, EMEA to share insights on new challenges in the wake of the second Covid wave and mapping a strategic way forward …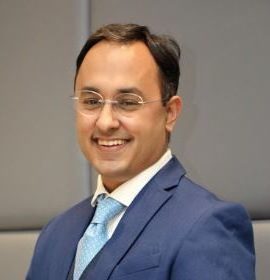 Today's Traveller : How do you assess the current situation?
Nikhil Sharma: At Wyndham Hotels & Resorts, we remain focused and committed to the health, safety and well-being of our guests, partners, and team members as we navigate through these challenging times.
We are focused on providing support to our people, and partners to ensure a successful and strong recovery when the time and circumstances are right.
Today's Traveller : Were you prepared for a second Covid wave scenario and the likelihood of a further setback?
Nikhil Sharma : At Wyndham we have been closely monitoring the situation at hand and adapting to the on-going challenges brought about by COVID-19.
The health, safety and well-being of our guests, partners and team members remain our top priority. We continue to follow all government and local health authorities' guidelines and are focusing on supporting our partners through this time and through their recovery as well.
Today's Traveller : What new challenges are likely to take shape?
Nikhil Sharma : The current situation is ever-evolving and will continue to challenge us in many ways, but Wyndham remains agile and adaptable in our initiatives and solutions to meet the ongoing change in demand.
We remain committed to our enhanced hygiene and safety initiative, Count on Us, which supports rebuilding guest confidence and enhancing hygiene and safety protocols at the hotel level.
We will adapt and implement new initiatives and solutions, while leveraging best practices and tools utilised to support our partners, guests, and team members in other regions, through their ongoing recovery. We work closely with our partners to implement initiatives which will add value and drive revenue to their hotels.
We have taken a number of proactive measures across EMEA from providing operations guidelines, commercial best practices and initiatives, and have hosted numerous webinars with detailed guidelines for enhancing hygiene and operational standards, shared various hotel communications and checklists to support the recovery process. We continue to closely monitor the situation and adapt our policies accordingly.
While the hospitality industry has witnessed significant changes over the past year, it has also created opportunities to grow and meet the demands of this new era of travel.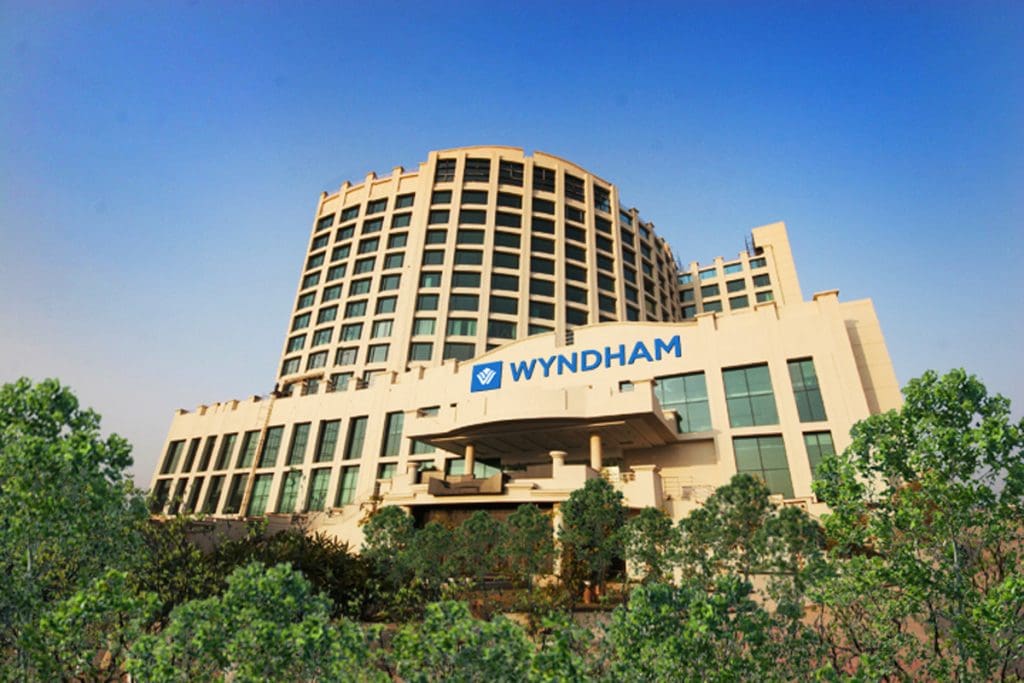 Today's Traveller : The way forward with strategies to rebuild the travel and hospitality industry
Nikhil Sharma : Coronavirus has significantly altered the hospitality industry in many ways, one of which is the shift towards enhanced hygiene standards and practices. Health and safety measures are top of mind for many guests and play an integral role in the pre-trip planning stage, during the booking process as well as throughout their stay.
Guests will now immediately notice the prominence of hygiene stations, the wearing of masks and other personal protective equipment by staff as well as social distancing measures put in place. Relaxing in a hotel with the knowledge that strict cleanliness measures have been met will contribute to the overall guest experience.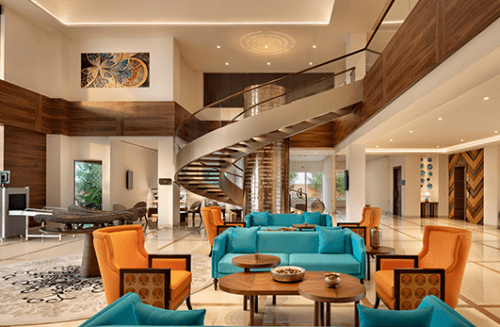 Due to the uncertainty in the current travel climate, many people are looking for enhanced flexibility and guarantees should travel restrictions change. At Wyndham Hotels & Resorts, our cancellation policies for direct bookings are among the most flexible in the hotel industry, with thousands of our hotels honouring no-fee cancellations up to 6 p.m. on the day of arrival.
Technology and trends are constantly evolving, and this year in particular, the adoption of technological solutions became not just popular but vital for hotel businesses all around the world.
As health and safety remain top of mind for all guests as they get ready to travel again, technology and contactless solutions are going to be key in restoring their confidence and supporting partners as they welcome back guests.
Our Wyndham mobile app was designed with the guest in mind, with the aim of creating a personalised, low contact experience that adapts to users' real-time needs. The app enables guests to search for and book the nearest Wyndham hotel in as few as three clicks, features the in-stay tool which provides helpful information about the property and local attractions as well as a feature that enables users to track their engagements through stamps and animations.
Today's Traveller: How important is the 'back to nature' trend among travellers?
Nikhil Sharma: The global pause in travel has contributed to a revival of the natural world and many travellers want to continue this momentum. Travellers are increasingly looking for sustainable travel and accommodation options and it is important for businesses to meet this growing demand.
As part of Wyndham Hotels & Resorts strategic vision of fostering a values-driven culture, we understand it is essential to protect our natural capital and resources to deliver long-term sustainable value. Wyndham Green is our global sustainability programme, designed to help hotels reduce their environmental impact and at the same time, reduce operating costs through efficiency, drive revenue, remain competitive and increase brand recognition.
The programme highlights best practices to become energy efficient, water conservative and waste-reducing. These are the times that count, time in which we must count on ourselves and each other to stand together. Despite the uncertainty and the impact of the current climate, we know that 'Incredible India' will overcome and we shall stay strong, stay safe and stay positive together.
Read More: #ReviveRebuild