In its endeavor to incorporate a combination of cutting-edge technologies to improve customer confidence and ensure contactless hospitality for its guests, Noor Mahal, Karnal, one of the finest and leading palatial hotels in the country, has announced the launch of 'Noor Mahal WhatsApp Chatbot'.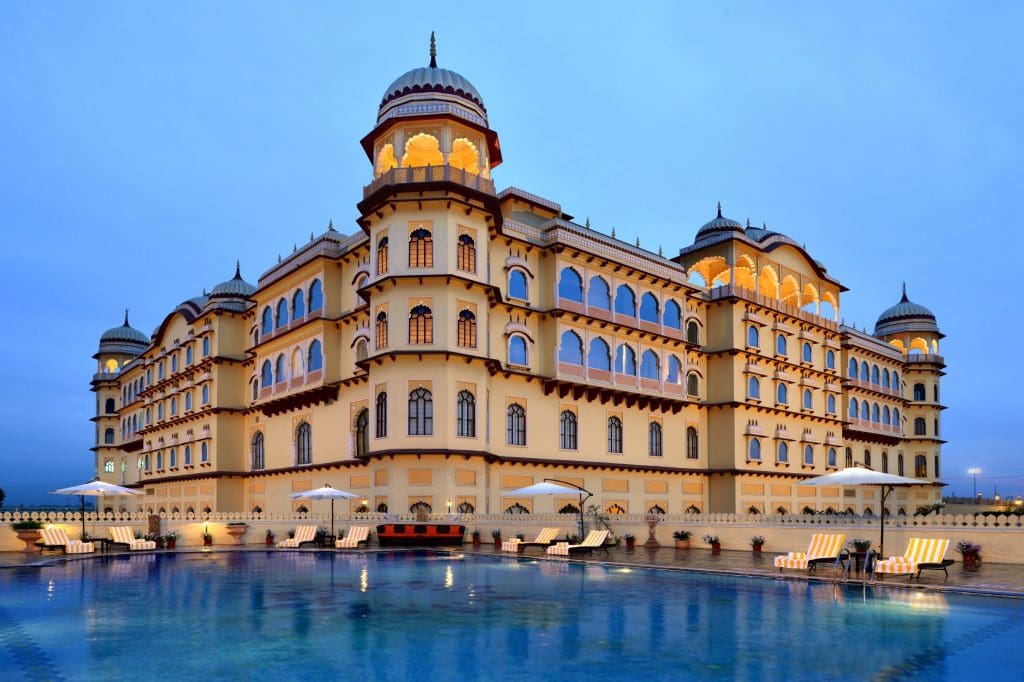 From keyless check-in to digital holiday planning, Covid-19 has accelerated the adoption of contactless technologies. travellers' desire for less face-to-face contact and social distancing is leading towards a new era of tech-enabled hospitality experiences.
Be it Artificial Intelligence, Machine Learning or the Internet of Things, Noor Mahal is riding on futuristic technologies for contactless hospitality experiences. Right from smart rooms to smart controls and mobile check-in, the hotel is getting hi-tech to ensure utmost comfort and safety.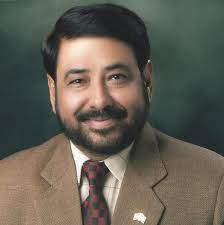 Manbeer Choudhary, Chairman, and Managing Director, Jewels Group of Hotels said, "Ever since COVID hit the country, Noor Mahal's main priority has been the health & safety of its guests and team members who are the most crucial part of India's preferred palatial hotel. During this pandemic, Noor Mahal has gone the extra mile to offer safety and comfort, stay connected and resolve guest queries through its virtual WhatsApp Chatbot in real-time. The new 'WhatsApp Chatbot' will act as a quick and convenient one-stop digital platform for all the hospitality and advisory services to the guests of the new informed world"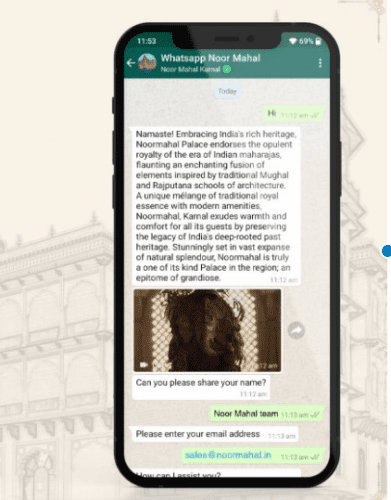 Noor Mahal's 'WhatsApp Chatbot' service allows guests to reach out to Noor Mahal using WhatsApp and get their queries answered. Guests can start the chat by pinging on WhatsApp. Customisation has gone to a new level as digital menus have become the new norm in the covid era. To make dine-in as safe as possible for the staff and guests, the Noor Mahal menu is now available on Whatsapp Chatbot.
Today's visitors expect transparency and are keen to know exactly what to expect when they check-in. In its efforts to meet up the guest expectations and showcase a real tour of the hotel, Noor Mahal's Whatsapp Chatbot also has a unique virtual hotel gallery. The chatbot also helps guests in keeping an eye on the exclusive packages and offers at the hotel. Those who are aiming for their D-Day can also avail themselves of the facility of planning a wedding or getting all the information related to the pre-wedding shoot. Guests can also know the room tariffs; take a glimpse of the room and book room with a single click.
Read More: News