Novotel Visakhapatnam Varun Beach and The Bheemili Resort announced the appointment of Sunal Thakur as their New Executive Chef.
With over 24 years of experience in revenue generation, client relationship management, liaison and coordination, inventory management, financial management, and team management, Sunal Thakur brings a wealth of knowledge to the hotel's culinary team.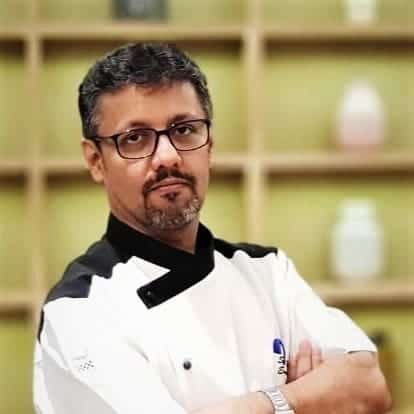 In his new role, Sunal Thakur will be responsible for creating innovative menus for various outlets and events, managing kitchen staff, and ensuring the highest standards of food quality and consistency. As an asset to any hotel or hospitality establishment, he is expected to elevate the culinary offerings of Novotel Visakhapatnam Varun Beach to new heights.
Expressing his enthusiasm, Ravi Rai, Cluster General Manager of Novotel Visakhapatnam Varun Beach, Novotel Vijayawada Varun, and The Bheemili Resort managed by Accor, said, "We are delighted to welcome our new Executive Chef, Sunal Thakur, to our team. With his exceptional expertise in managing kitchen operations, we are confident that he will elevate our culinary offerings and enhance guest satisfaction."
He added, "His proven track record of upholding the highest standards of food quality and safety makes him a valuable addition to our team. We look forward to his contribution to maintaining our reputation as a leading hospitality destination."
Sunal Thakur previously has worked in renowned properties such as previously The Radisson Hotel, Vivanta By Taj where he opened "TADO" the pastry shop, and Movenpick Hotel to name a few and has catered for numerous high-profile events, including the British Tobacco Company, Indian President,Pratibha Patil, etc.
His ability to deliver exceptional services to a diverse range of clients is a testament to his expertise and professionalism in the culinary industry. Moreover, his selection as an external examiner at the IHM, Gwalior, by the Tourism Department Govt. of India, and his service as a judge for various culinary and chef competitions reflect his outstanding credibility and expertise.
Read More: Appointments