The Orchid Group has appointed Sanjeev Advani as the Vice President of Sales.
Sanjeev Advani is a passionate hospitality professional with over 30 years of work experience in the industry.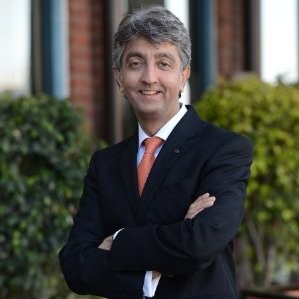 Prior to this, he was associated with Lemon Tree Hotels as "Area Director of Sales – Western Region". He has worked with reputed brands such as The Leela, Grand Hyatt, Oberoi, Hyatt Regency, Sofitel, Hilton Shillim, and Lemon Tree Hotels.
In Asia, The Orchid Hotel – Ecotel, Mumbai, was the first to receive the Ecotel Certification. The Orchid – Ecotel Hotel has seen consistent past performance in terms of being in the top three hotels in the city of Mumbai in terms of average revenue per room.
Kamat Hotels (India) Ltd. (KHIL) is a leading player in the hospitality, catering, and hotel management sector in India. KHIL currently has three hotel brands viz. The Orchid– An Ecotel Hotel in the 5-Star Segment at Mumbai, Pune, Lonavala and Shimla, The Heritage Collection of Fort JadhavGadh, Pune, Mahodadhi Palace, Puri and Lotus Resorts in Konark, Goa, and Murud- Dapoli.
The company consciously follows the policy of environment conservation in the operation of its hotels in all aspects with design, construction, and operations.
Read More: Appointments