Ashit Taneja announced the launch of a travel representation firm Pangea Tourism Consulting which will offer Trade, Media & PR, Marketing, Consultancy and Advisory solutions across the tourism spectrum to develop 'best fit' and 'go-to market' strategies for their clients in India.
Ashit Taneja has over a decade and a half of experience, where he has worked with well-loved major name travel brands across five continents. His strength lies in consistently ensuring strategic partnerships by leading hundreds of marketing campaigns and collaborations across all mediums and channels.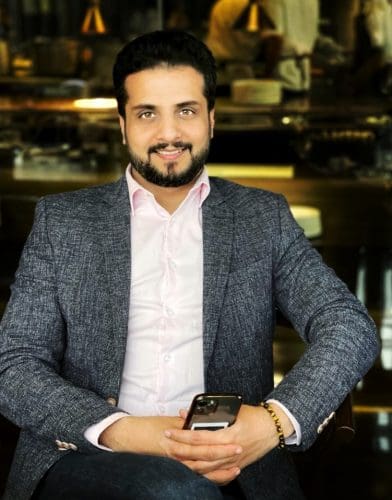 Pangea Tourism Consulting's mission lies in supporting and positioning its partners for the Indian audience to mine the optimum market yield.
The vision of the company is to offer services under a singular umbrella for all travel marketing related solutions ranging from research and strategy formulation to strict adherence to SOPs to achieve optimum excellence in day-to-day operations. The company's approach is to deliver well-knit and integrated 360-degree services and operate as a client's extended arm in the Indian subcontinent.
A team of leading experts have been on-boarded with proficiency across strategy, content creation, sales, marketing, and public relations and will assist the tourism boards, hospitality brands, and all other ad-hoc brands with product and business development. The core team with a total work experience of 60-plus years across several industries and esteemed companies will be leading the growth and development strategies for these partners to ensure ideal growth in the country.
The company believes in the simple philosophy – A promise is an oath. Working towards being the right fit for its clients' organization that share the same values as ours and make every effort to create a difference. Whether it is positioning a destination to creating an impactful campaign or brainstorming ideas to solve business challenges, the company has the necessary in-house resources and requisite skill set to bring a project to life. As a team, their understanding of the industry across all gamut will remain their biggest strength which will help to offer additional opportunities and exposure for clients.
"Every member of the founding team is bringing on a special skill set and industry associations ranging from some of the largest travel agents and OTAs to marketing & advertising platforms including media and online channels that can be leveraged to deliver tailored and holistic campaigns to our clients," said Ashit Taneja, Founder & CEO, Pangea Tourism Consulting.
"We are a team of next-generation savvy millennial professionals keen to widen our horizons and bring in innovative solutions, unique ideas and top-of-the-line services in tourism marketing and promotions," he added.
The company emphases providing market insights and reach, services, strategic planning, deliverables, and value; and is committed to providing consistent and professional service of the highest significance for its clients.
Driven by the desire to step out of the comfort zone and redefine 'tourism marketing' on the Indian subcontinent with invigorating energy, new ideas, and supple strategies, Ashit Taneja is aided by a team of dedicated professionals who share his revolutionary ideas and willingness to challenge the status quo — Sunny Arora, Co-Founder & Director Marketing, Neeraj Mishra, Co-Founder & Director Strategic Alliances and Puneesh Gulati, Co-Founder & Director Sales.
Read More: News