Park Inn by Radisson, the fresh and energetic hotel brand, is proud to announce the opening of Park Inn by Radisson Surat.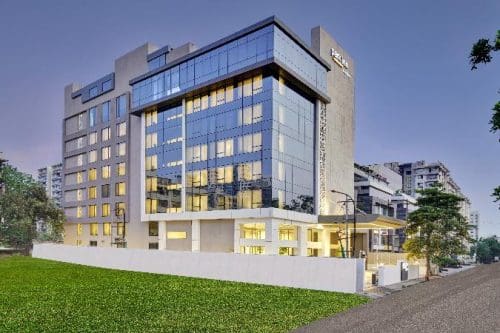 Nestled in the coastal state of Gujarat, the hotel is situated in the heart of Surat and enjoys proximity to the magnificent Tapi River. Located within seven kilometers of the Surat International Airport, Park Inn by Radisson Surat is also accessible from Mumbai National Highway 48, making it easily accessible by road from Mumbai and Ahmedabad.
The hotel is spread over 1,600 sqm with 185 sqm of event space to host mid to large-scale meetings and events. The hotel is an ideal starting point for exploring the unique city of Surat also locally known as The Silk City and The Diamond City.
"We are thrilled to strengthen our brand portfolio in India with the launch of Park Inn by Radisson Surat. The hotel corroborates our footing in the beautiful coastal region of Gujarat and further strengthens our position as one of the leading global hospitality groups in India with a robust domestic footprint. The hotel combines Radisson Hotel Group's best-in-class hospitality with Gujarat's cultural heritage through its design and architecture for delivering a memorable stay to our guests." said Zubin Saxena, Managing Director and Vice President of Operations South Asia, Radisson Hotel Group.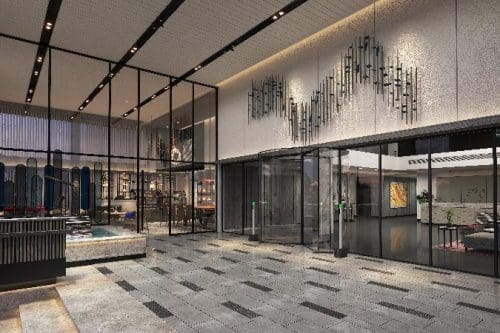 Park Inn by Radisson Surat features spacious rooms and suites adorned with local artwork and handicrafts that help deliver the true Surat experience to guests.
Park Inn by Radisson Surat is within proximity of the region's well-known leisure attractions including Dumas Beach, Hazira Port, Surat Diamond Bourse, and Sanjeev Kumar Auditorium. Shopping enthusiasts can visit the nearby Sumerru Business Corner Shopping Mall for local handicrafts and jewelry.
"We are pleased to partner with Radisson Hotel Group on the opening of Park Inn by Radisson Surat. This gives guests an opportunity to experience a connected, fun, and contemporary hotel located in the heart of Gujarat. We are certain that this partnership will help us open doors to varied guest segments, including domestic and international travelers", said Babulal Shah, CMD of Mandot Hospitality.
Murugan Thevar, General Manager, Park Inn by Radisson Surat said, "We are certain that our guests will enjoy the world-class hospitality we have to offer. The hotel focuses on style, function, and services that provide a comfortable experience for guests. We remain committed to delivering safe and memorable guest journeys, enhanced by our distinguishing 'Yes I Can!' service spirit."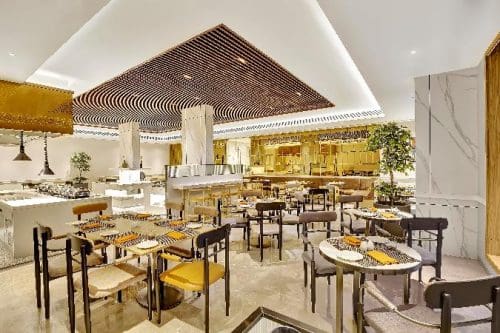 With the health and safety of guests and team members as its top priority, Park Inn Surat is implementing the Radisson Hotels Safety Protocol program. The in-depth cleanliness and disinfection protocols were developed in partnership with SGS, the world's leading inspection, verification, testing, and certification company, and are designed to ensure guest safety and peace of mind from check-in to check-out.
Read More: News