In an exclusive interview with Today's Traveller, Parveen Chander Kumar, Senior Vice President – Sales and Marketing, IHCL shares comprehensive insights on the changing landscape of the market, and the challenges and pain points for Sales teams in 2022.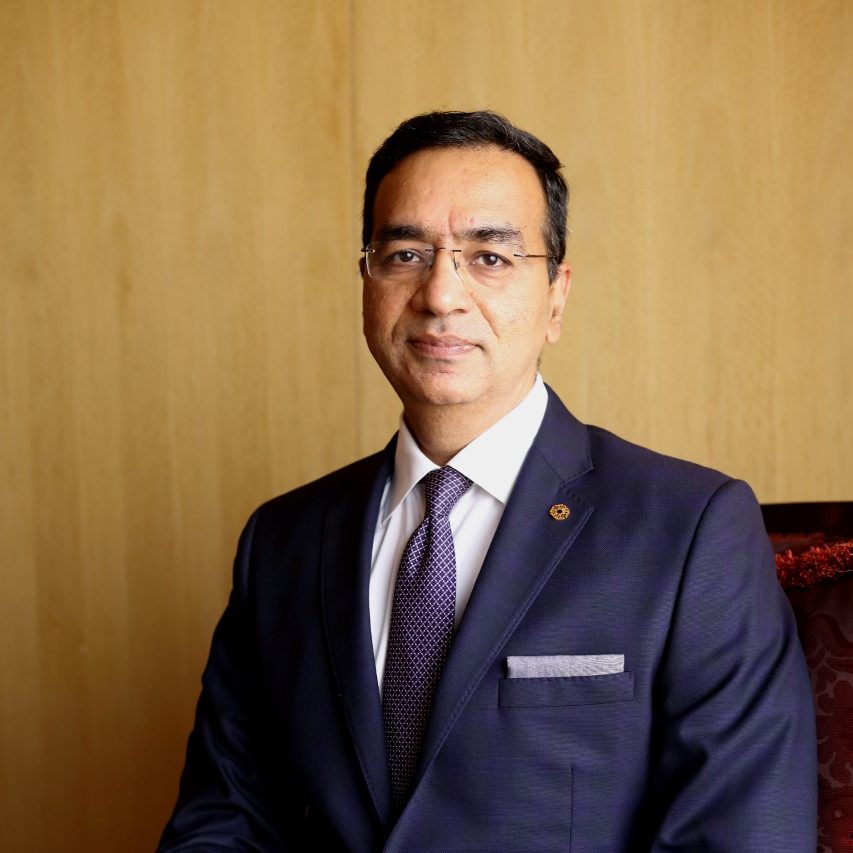 TT Bureau: What are the changes in the sales approach in leveraging business opportunities?
Parveen Chander Kumar: As companies accept the reality that the current state of things might be the new normal, they have shifted their approach to their organizational strategy. This includes systematically updating your sales strategy for the world we're living in now.
The global health crisis has taught us the importance of developing more responsive business models – one that can quickly adapt to the changing market needs. Developing and offering services to capture the new demand remains a lucrative opportunity in travel and tourism and the sales function is what helps execute this strategy on the ground.
The pandemic saw the consumer sentiment and behaviour changing and gravitating towards safety and security in travel, exclusive stays and other conveniences. IHCL too responded to the market demand with consumer focused offers like 4D, Urban Getaways, Bizcations, Wellness Retreats (INNERgise), renewed offerings for small weddings- Intimate Timeless Weddings, as well as exciting offers at bungalows by ama Stays & Trails and Qmin – the food delivery platform, catering to changing needs.
Pursuing all avenues for revenue growth and arming the sales teams with differentiated products wins business and increase market share.
Interestingly, sales are on the front lines and are uniquely positioned to help you understand what customers want and aren't getting. Listening for feedback from sales for insights can be a game-changer not only for driving revenues but also for strategic growth decisions. Leveraging sales to identify new customer needs can help create new markets and sales prospects.
TT Bureau: As the world has moved towards automation, what percentage of hotel sales do you feel has moved online?
Parveen Chander Kumar: Automation, when thoughtfully applied can not only unlock more revenue but also build efficiencies in hotel operations. In the current times, travellers are seeking greater comfort in seamless online journeys.
Recent trends have shown an exponential rise in the time people have spent on digital platforms leading to companies optimizing their customer outreach in the digital space. IHCL has observed the online contribution to its business increase from a 20-25% to nearly 40 %. This primarily includes OTA and website contributions.
TT Bureau: What are the major challenges faced by Sales teams post the 3 Covid waves?
Parveen Chander Kumar: The pandemic landed a severe blow to the hospitality industry and IHCL was no exception. No business school teaches you how to run a business on zero revenues. Covid 19 forced our hand and we looked at our business with a completely different perspective. This led to innovation. It also taught us how to navigate uncertainty as the pandemic came with no time limit of when it would end. Agility became the new mantra.
TT Bureau: With the luxury market more competitive than ever before, how do you strategize to get your fair share?
Parveen Chander Kumar: In a timeline that extends over 115 years, IHCL has successfully built for itself an unrivalled reputation and an irrefutable leadership. It offers a portfolio of compelling propositions like Taj, SeleQtions, Vivanta, amã Stays & Trails, and Ginger in hospitality across different customers and landscapes.
Taj is the iconic brand for the world's most discerning travellers seeking authentic experiences in luxury and has been rated as the World's Strongest Hotel Brand and India's Strongest Hospitality Brand as per Brand Finance 2021.
Our product portfolio comprises authentic palaces like Taj Lake Palace, Udaipur; Umaid Bhavan Palace, Jodhpur; marquee hotels like The Pierre in New York or the luxury lodges by Taj Safaris gives us a distinctive competitive edge as market leaders.
Having said that, we realise that the overall landscape of the market is changing dramatically. Consumers are continuously adopting new criteria to assess a luxury brand as the definition of luxury evolves to include "sustainability", "innovation" and more. Being a customer-centric brand we pre-empt needs and evolve.
A high degree of personalisation, strong relationships, and adopting technology to enhance the brand experience for the millennials are some of the ways we continue to push to remain the preferred choice for our guests.
TT Bureau: Are there enough business opportunities in the market for sales teams to achieve the desired targets?
Parveen Chander Kumar: Sales and Marketing has always been the engine of growth for any company and this holds true for the hospitality business as well. The job of Marketing is to create demand. Sales then capture the demand. The market always has business opportunities.
The increase in vaccination, ease in regulations and increasing of the airline capacities is helping generate demand. The recent announcement of the opening of international travel will give the much-needed impetus to our business. We are fortunate that our company and brands have top of the mind recall that helps us in sales.
As current trends indicate, leisure domestic travel will continue to lead the industry's recovery with previously unexplored and lesser-known destinations growing in popularity. This has opened a completely new segment of regional tourism. IHCL is well-positioned to benefit from this trend as our hotels are present across the length and breadth of the country. This will also offer more choices to travellers once international travel picks up.
Business or corporate travel is also on the rise. We are hosting small conferences and hope this trend will quicken in the coming months. Weddings has always been a very important part of our business. With the ease in restrictions on numbers, this segment will also grow. The biggest opportunity is the pent up demand across all segments.
Read more: Interviews