A homemade pastry reflects warmth and good food while a Home baker is all the trend in India. Home baking has become a form of expression, a stress relief exercise, and most importantly a display of skills.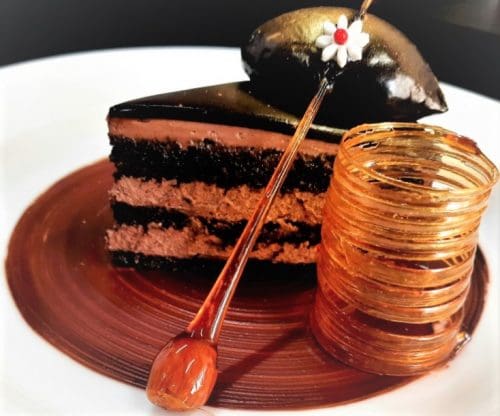 As a beginner, whether you're trying to treat your loved ones after dinner or you want to impress your friends on social media, you can't afford to go wrong with a pretty cake. 
Before you decide to go into a kitchen, start with the list of baking tools you must – have. We'll help you set up a baking kit for beginners. For those who already own these tools, this list may provide the motivation that you need to prepare the yummiest pastries.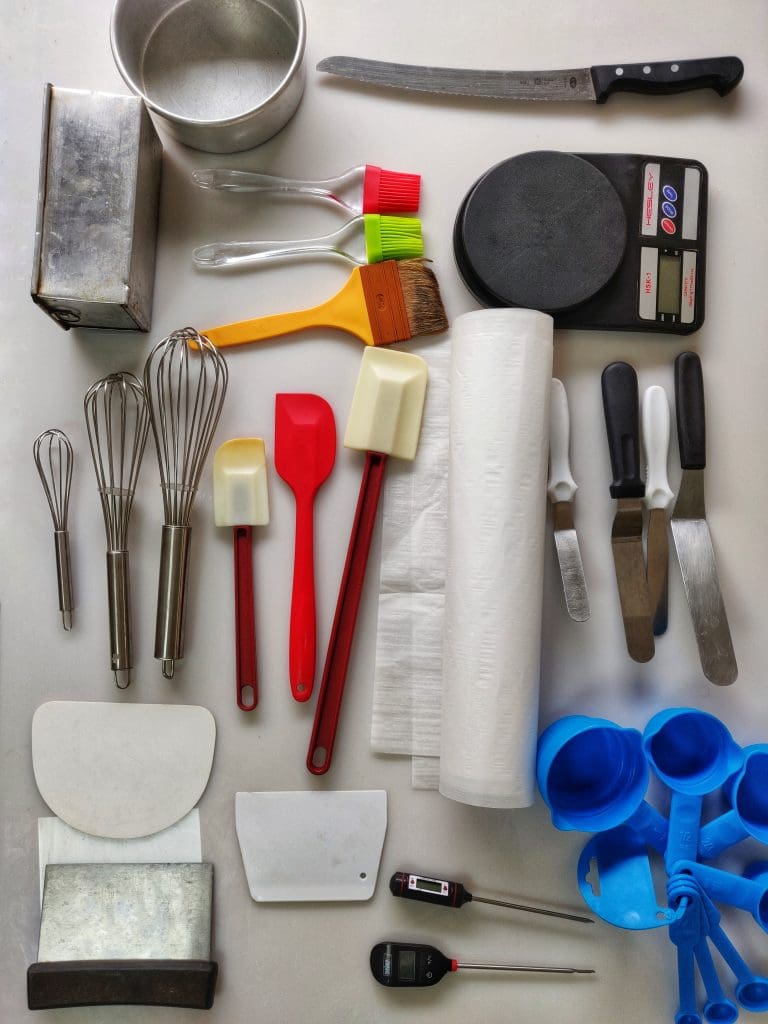 Building your essential baking toolbox starts here! Here's is the list shared by top chefs from the Academy of Pastry & Culinary Arts. This list will help you organize your baking equipment once and for all!
1. Pastry Brush
This tool is one of the most important tools and has uses more than you realized. It can be used to grease a pan before pouring cake in it, to coat dough with melted butter or egg wash, or to paint milk on the top of piecrust.
This tool is a must-have!
2. Measuring Cups
Baking is all about accuracy, so having a full set of measuring cups and spoons is a must. One type of cup for measuring isn't enough for baking, you will need both dry and wet measuring cups to precisely measure all the ingredients you're putting in your recipe.
Most measuring spoons sets have a tablespoon, ½ teaspoon, and ¼ teaspoon, while most measuring cups come in sets with ½ cup, 1/3 cup, and ¼ cup.
3. Whisk
Whisk is used to beat together a few eggs, but it is used for other things too. In particular, It's one of the best ways to thoroughly mix various ingredients and is also great for stirring together a homemade custard.
4. Baking Pan
The baking pan comes in different sizes and shapes, from flat baking trays for cookies and loaf tins for breads and loaf cakes, to square tins for brownies and round tins for classic sponge cake. Non – stick aluminum baking pan is better than the glass one. While glass one looks more stylish and presentable, aluminum has high heat conductivity so you cook evenly.
5. Stand Mixer
An electric stand mixer is expensive, but once you use it, you'll wonder how you ever got by without it (especially when you get into things like marshmallows that require beating for 10 or more minutes). It makes your cooking easier, takes off the physical load and saves a lot of time. Most importantly, It gives a better result in the product.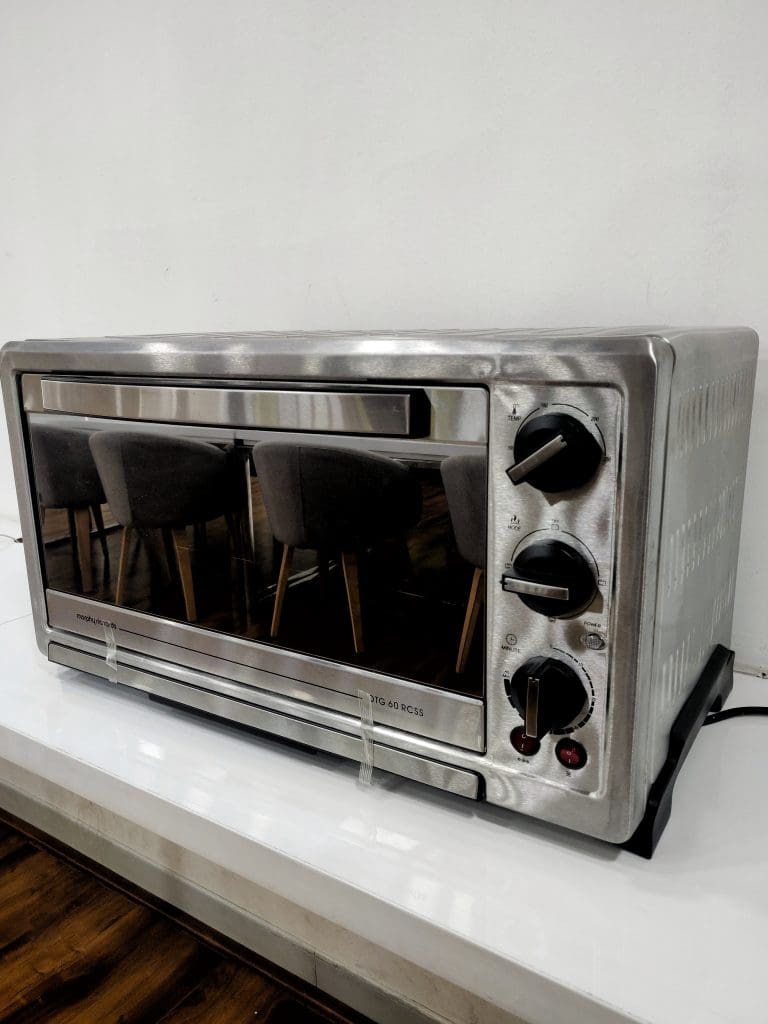 6. Icing Spatulla
It is needed to evenly spread the cream all – over the cake. It comes in different sizes and is needed as per the size/height of the cake.
If you don't have an icing spatula, you can use the back, straight edge of a large knife to smooth your butter cream and then clean up the bottom of your cake plate with a paper towel. Next, take a freezer bag and fill it with your icing. Push the icing into one corner and twist the bag.
7. Metal Bowls
Baking often needs necessitates frostings, caramels, and creams, which can be finicky if they're not kept at a steady temperature, are too warm. A frosting might not whip properly, for example, if ingredients are too warm.
Metal bowls are really helpful as they are a better conductor of heat than glass. They absorb heat much better.
8. Serrated Knife
This is the best knife for cutting a cake in half or thirds horizontally is one with a serrated blade. It will help maintain a smooth, precise cut that's perfect for when you want to add a flavorful layer of fruit jam or fluffy buttercream to a pastry or a birthday cake.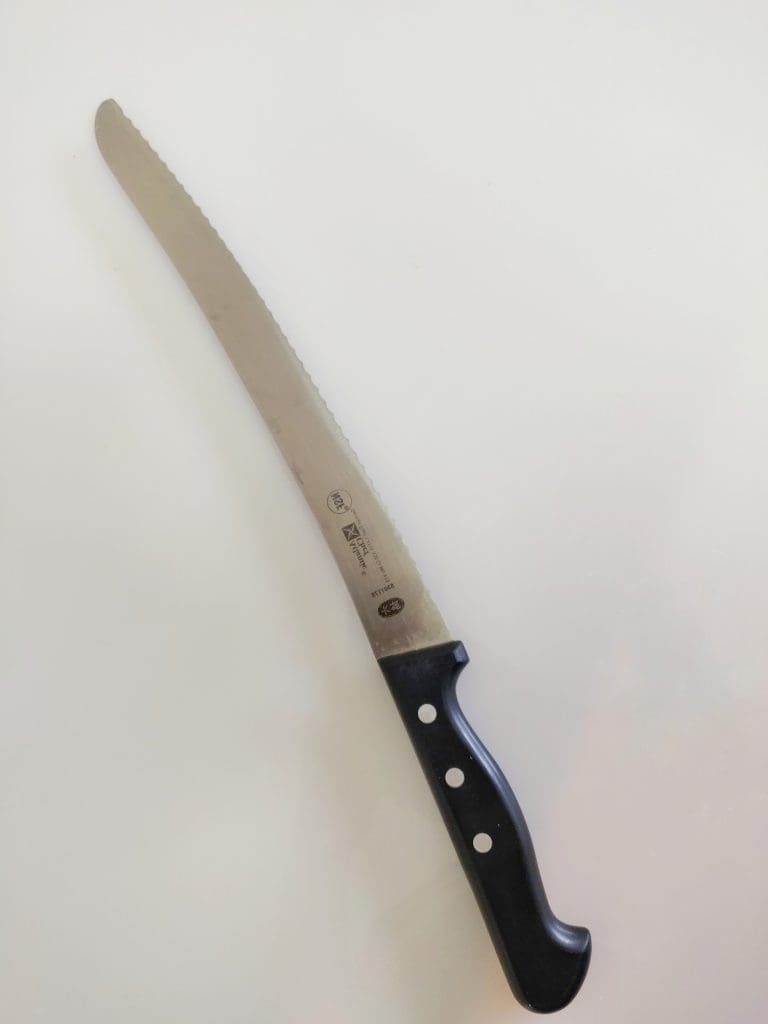 9. Pastry bag decorating Kit
If you want to decorate your pastries with rose petals, or a basketweave to the top, then you'll need some pastry decorating tools. This kit contains six different shaped tips and two reusable nylon bags, which are more eco-friendly than disposable plastic bags because they can be used over and over again.
10. Gel-based food dye
Gel-based food dye is used to create vibrant pastries & cakes. You should avoid water-based dyes found in little tubes at the supermarket as these dyes are so weak they'll produce pastels in place of bold, saturated ones. Natural dye is great too, but don't expect the same results.
Read More: Blog