Hyatt Regency Pune Hotel and Residences appointed Pavan Krishna Pusuluri as the Executive Housekeeper effective 1st of April 2022.
Pavan has more than 18 years in the field of housekeeping. Throughout his career, Pavan has worked with a host of renowned names in hospitality as the JW Marriott, Juhu, The Hilton in Gatwick, London, Intercontinental, New Delhi, and Taj Palace, New Delhi to name a few. Pavan's last stint was with JLL wherein he took up the role of Facility Manager at Amazon, before taking on the new assignment of Executive Housekeeper, at the Hyatt Regency Pune Hotel and Residences.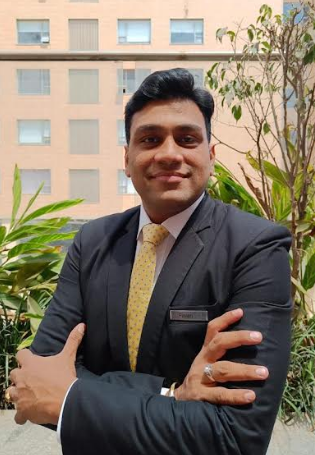 On joining, Gaurav states, "I am very excited to join Hyatt Regency Pune as Hyatt is a vibrant brand to work with. Hyatt cares for people and I am happy to be part of the team!"
Apart from work, Pavan enjoys his cricket. Not only is he an avid fan of the game, but also enjoys playing a stoke or two in his leisure time. He is also fond of travelling and exploring new places.
Read More: Appointments