Poona Hoteliers Association, HRAWI & FHRAI met with the Pune Police Commissioner, Amitabh Gupta.
The representatives of Poona Hoteliers Association (PHA) , HRAWI & FHRAI met & felicitated the Pune Police Commissioner Amitabh Gupta for taking prompt and effective action against the coercive actions of Copyright agencies PPL and Novex against illegal extortion in name of Copyright Licenses for playing music/DJ music in wedding-related Social events.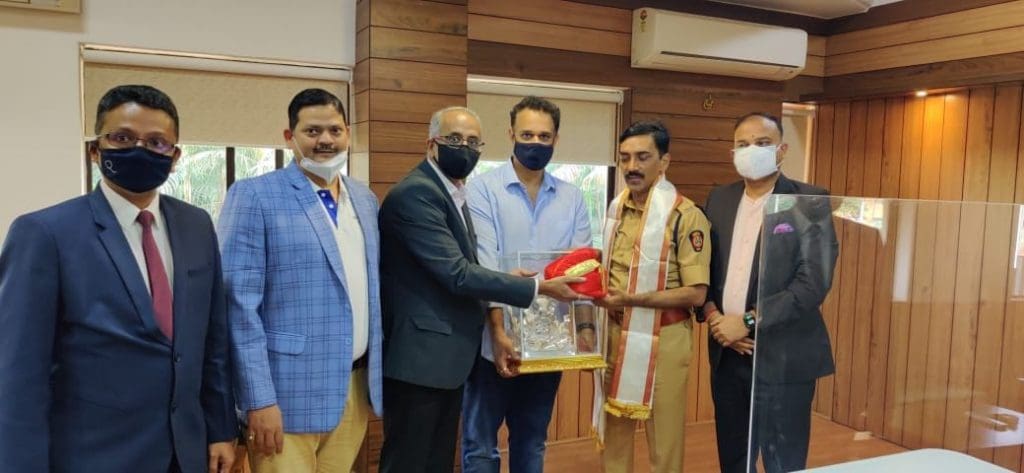 Already Three FIRs have been filed in Pune for the same. The associations urge Guests & Hotel management to come forward and file FIR in the nearest police station if been exploited for wedding-related functions by these copyright agencies Novex & PPL.
The association thanked Amitabh Gupta and Pune Police for taking such a bold and strong move that would hopefully put this illegal extortion to rest forever. A memorandum on behalf of FHRAI was also submitted to Amitabh Gupta, IPS Commissioner of Police, Pune.
Suju Krishnan GM Blue Diamond Pune an IHCL Hotel & EC Member PHA & Sumit Sharma GM Central Park Pune & EC Member PHA, Sharan Shetty MD Shree Panchratna Hotel & President- Poona Hoteliers Association, Vikram Shetty MD Sadanand Regency &EC member HRAWI, Amit Kumar Sharma GM Amanora The Fern Pune & EC member PHA along With Basha Shaikh DGM –Corinthians Club & Resort Pune were present for the meeting.
Read More: News