Poonam Singh Veliath's story of grit and determination is an engrossing account of how an independent, thinking woman takes decisions and leads a happy and successful life.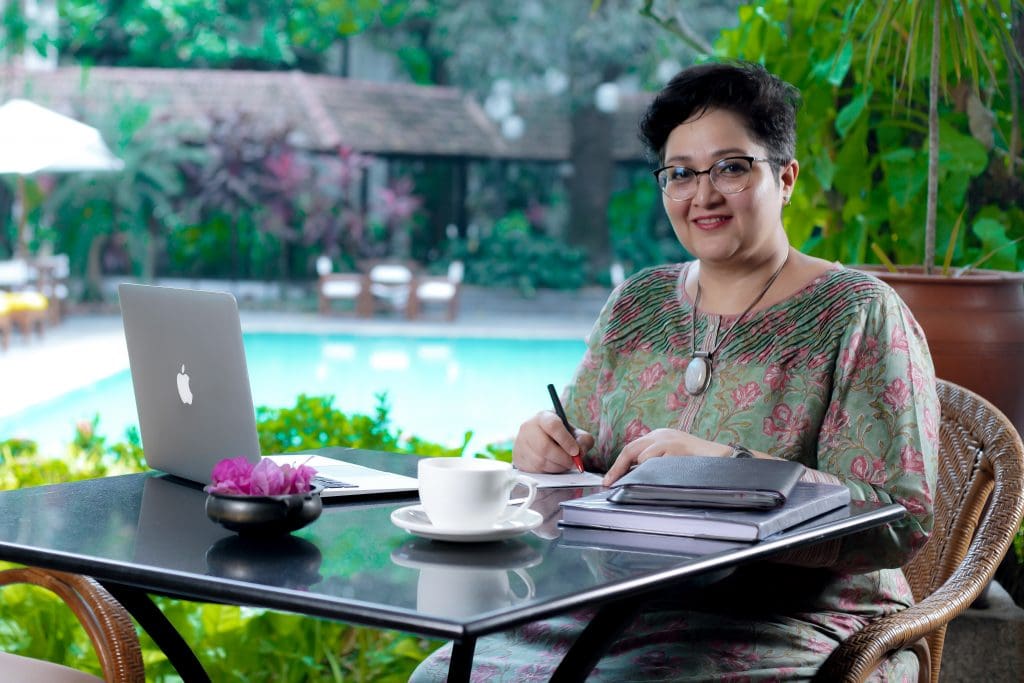 When Poonam Singh Veliath shares, "I come from a slightly unconventional family of five – four sisters and a single dad," she is setting the stage for a life lived on her own terms and following the road less travelled.
Her approach is distinct and very much ahead of her time. She puts it down to her upbringing which she reveals meant "going to the best of schools and being taught to be independent in thought and action."
Unconventional yet grounded
When I see women leaders in hospitality, there is tremendous respect and awe that I feel because I know first hand that reaching this level requires not only hard work and ambition but also that immeasurable factor of grit and determination.
According to a research, women hold only 20% of the general managerial positions in hotels. To reach there, women have to prove themselves repeatedly as professionals and also fight certain underlying biases associated to being a woman in a man's world. Starting out my hospitality journey as a housekeeper, I have faced my own set of such hurdles and labels.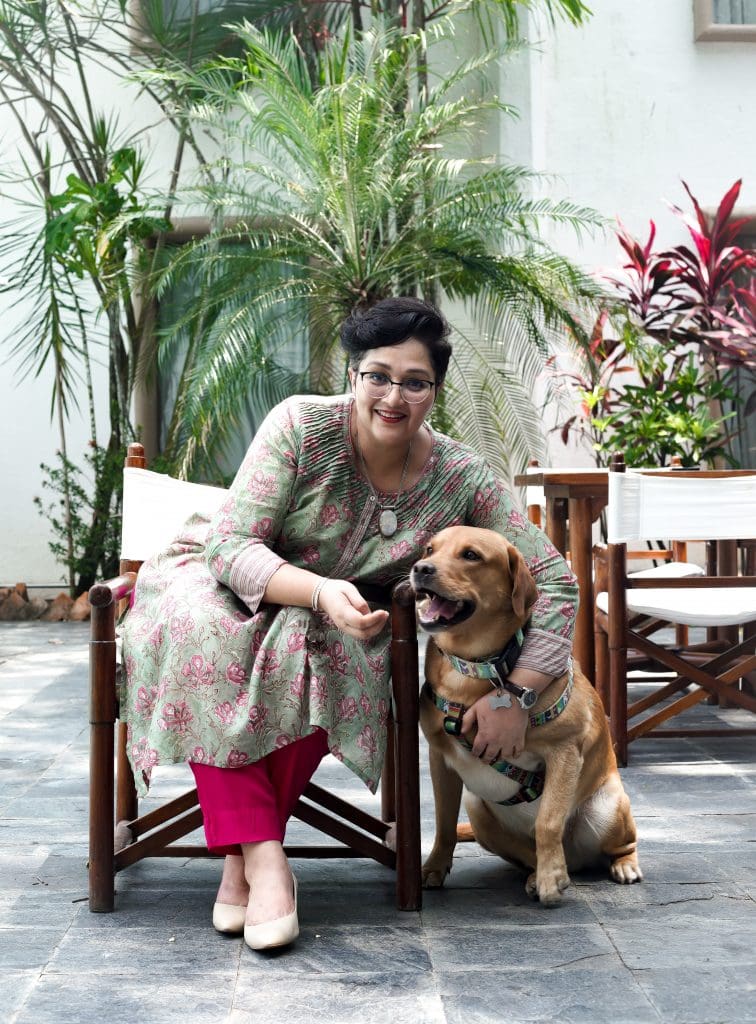 Be curious, travel, read
I come from a slightly unconventional family of five, four sisters and a single dad. In the 70's a single dad raising four daughters was indeed rare. We lost our mom when my younger sister was barely a few months old and I just a toddler. We went to the best of schools that my father could afford and were taught to be independent in thought and action.
Being a science professor, he encouraged us to be curious, travel, read, take responsibility for our actions and do our own chores.

I loved hospitality
Pursuing hotel management, not your usual preferred career those days, was a deliberate decision. My father worked in Africa and we would stay at hotels in transit when we travelled back to India every two years.
During one such travel when I was barely 10 years old, we stayed at The Centaur Hotel in New Delhi, courtesy Air India.
It was around the time of Asian Games and this sparkling brand new hotel was buzzing with energy and excitement. I had told my father back then that one-day I too want to work in hotels and my father had accepted that statement without ado.
Hence it was ironic that the first time that I heard of a perception against women in hospitality was during my three-year hotel education from IHM Pusa.
I remember being told by one of our IHM lecturers that hotels were no place for girls especially because it was 'not good' for married life.
Taken aback I just laughed at him in my head because by then I loved hospitality and I thought my future husband would have to just work his way around that.
Discrimination came when I joined Housekeeping
The real discrimination I faced came from my choice of department within the industry when I joined Housekeeping. Housekeeping was considered an unsophisticated 'woman's job' and was generally looked down upon.
The established stereotype was that housekeepers are mostly frumpy, loud, not-so-smart, cleanliness obsessed, screaming and hyperventilating women, who should be quite content being just that their whole working life.
Consequently, after a few years in the department I realized that most hospitality professionals could move from one department to another and grow in their careers. However moving out of housekeeping was a Mission Impossible. After five years of doing the same job with diligence and seeing only a limited career path I felt dejected.
Many low and anguished weeks later, I finally spoke to my father that I was planning to quit. In those days depression was not something one spoke about or understood and its today I realize that the phase I went through was actually depression. I'm so glad that I reached out to my father and grateful to him for his understanding and calm wisdom. He told me to go explore the world.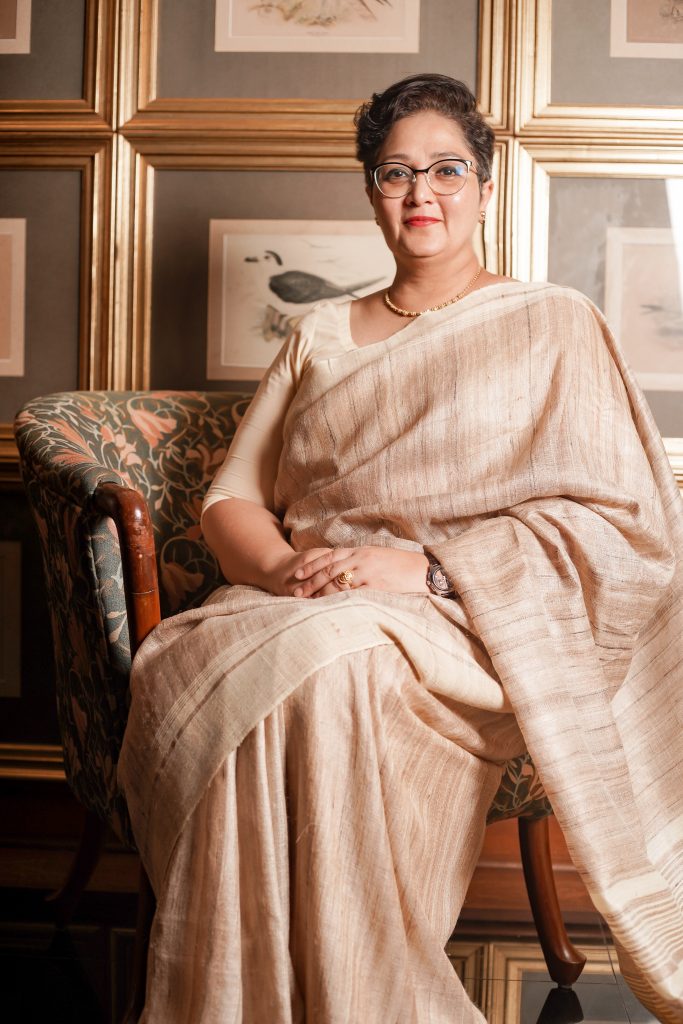 Go, explore the world
My next job at Burj-al-Arab, Dubai was just that. The pre-opening of a hotel is a lot of hard work but fun too because all departments work together to bring an empty shell to life.
There is a remarkable amount of camaraderie and joy in the process. The Director Training and Culture, a South-African woman who was the essence of her job function became my mentor. A passionate trainer and focused on her people agenda, she became my role model.
She built my confidence and coached me for a Learning and Development (L&D) role and in the process helped me find my own career-path.
Being a part of the L&D team at the iconic 7-star Burj-al-Arab was definitely an achievement for me at the time. This amazing lady along with many women leaders in hospitality have influenced and helped me grow by being mentors, coaches and guides.
I continued with Learning and Development for more than a decade including seven stellar years at my alma mater, The Oberoi Centre of Learning & Development commonly called OCLD.
As a programme manager responsible for the 3-year undergraduate course at the renowned OCLD I got to guide, train and make a mark on the minds of young and aspiring hoteliers. It was not only significant but a gratifying chapter in my career.
Next was a call from an ex-boss. She also happened to be one of the best teachers I have had professionally. That call propelled me towards my aspirational role of a hotel General Manager.
I transitioned back into hotel operations at Vana, a one-of-its-kind wellness retreat based in Dehradun, with a number of doctors in the team! Vana brought uber luxury synergised with several schools of alternative medicine, collaborating with spiritual leaders and global experts to bring healing and therapies to help our 'vanavasis' achieve their wellness goals.
The next five years were the most exciting phase professionally and may I add that the personal learning and growth at this dynamic wellness retreat were immense. I also found that my background as a housekeeper was one of my greater strengths because it had taught me to be detail and process oriented.
I started as a General Manager and then moved up as Associate Retreat Director & Head Operations and then, Director Enterprise.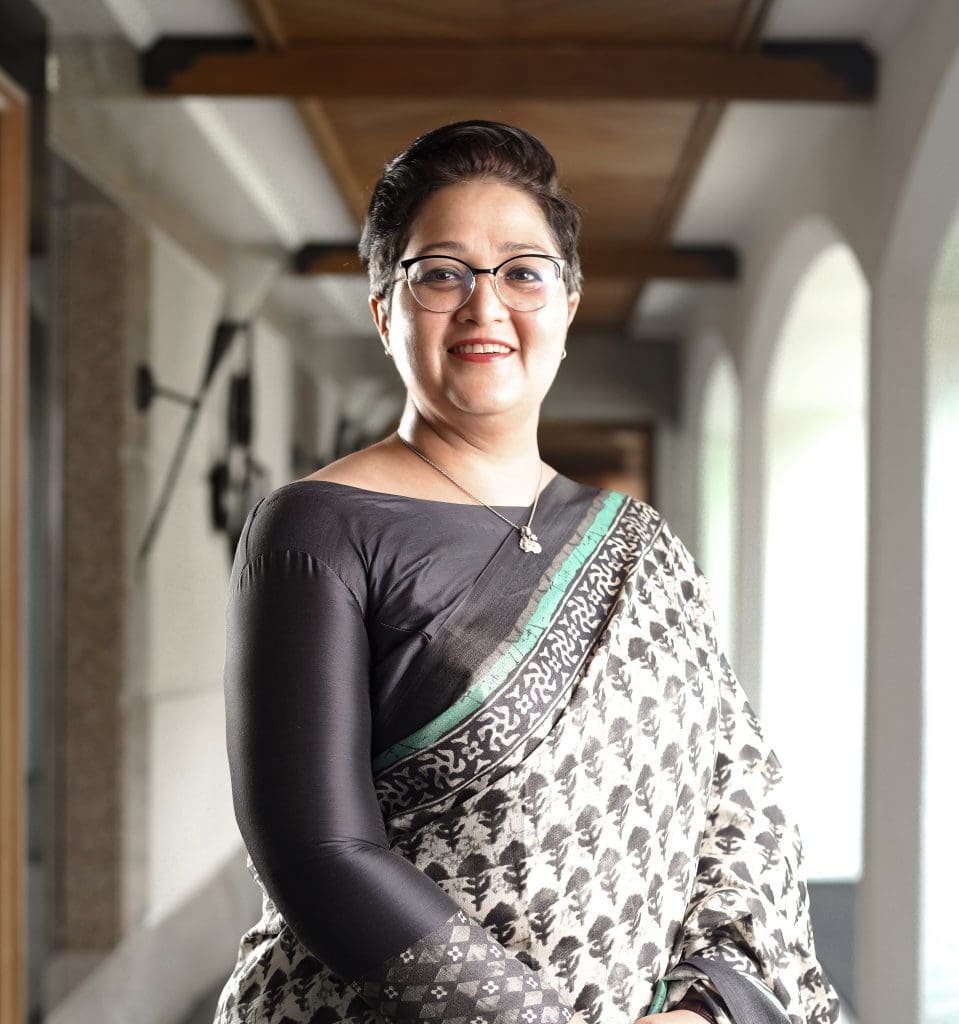 Learning to say 'no' politely but firmly
My husband and I are both from the industry with similar occupational backgrounds and our careers have always run neck-to-neck.
As a woman, one factor that I consciously chose to forgo was the privilege of becoming a mother, an unconventional decision supported by my husband and in-laws. Though at work, I sometimes felt that this decision led to a different kind of pre-conceived notion.
My bosses, colleagues and subordinates often interpreted my drive as a by-product to lack of responsibility in personal life aka children rather than genuine professional ambition.
The fact that I chose to work long hours and sometimes late at night gradually became a given. The performance and workload expectation revolved around the assumption that 'I had no children/responsibility to go home to' and hence was more flexible with my time.
These nuanced workspace prejudices are often not considered serious and not even discussed. It's my view that single women, especially in leadership positions, also face these kinds of prejudices sometimes leading to stress and burnout. Eventually, I learnt to step back from tasks that were 'dumped' on me and say 'no' politely but firmly when necessary.
Stop to smell the roses
After working in the industry for more than two decades I decided to take a much-deserved sabbatical to smell the roses and generally focus on my personal life as well as mental and physical health.
Just like my father, my husband too has always encouraged, supported and stood by my every decision, including this one to take a break from work.
I have used this time to reconnect with myself, invest in my marriage and spend time with my elder sisters, both of whom lost their husbands to cancer.
I was taught many years ago to explore and create my own path. Hence, I am concurrently consulting in the hospitality-wellness space and investing my time to study for a Master's in Counseling Psychology. Mental health concerns are on the rise across the globe, especially after a year of lockdowns and unprecedented job losses, the world is witnessing increased levels of stress and anxiety. And now, I aspire to make a difference within the industry in an even more meaningful way.
I have taken up the role of President WICCI Hospitality and Tourism for Kerala state because of my love and passion for hospitality and people. I have had the good fortune of having many women leaders' handhold and drive me along a fulfilling career path and I now have the opportunity to be that hand which holds and provides support to other women in the industry in line with its common goal to #GiveBack.
I feel blessed to have worked with not only these inspiring women leaders but also with some of the most progressive men in the industry who never cared for labels and focused only on what I brought to the table.
Read more : Corporate Connect