Uttarakhand Tourism is back on track after the reopening of the state in Unlock 5.0.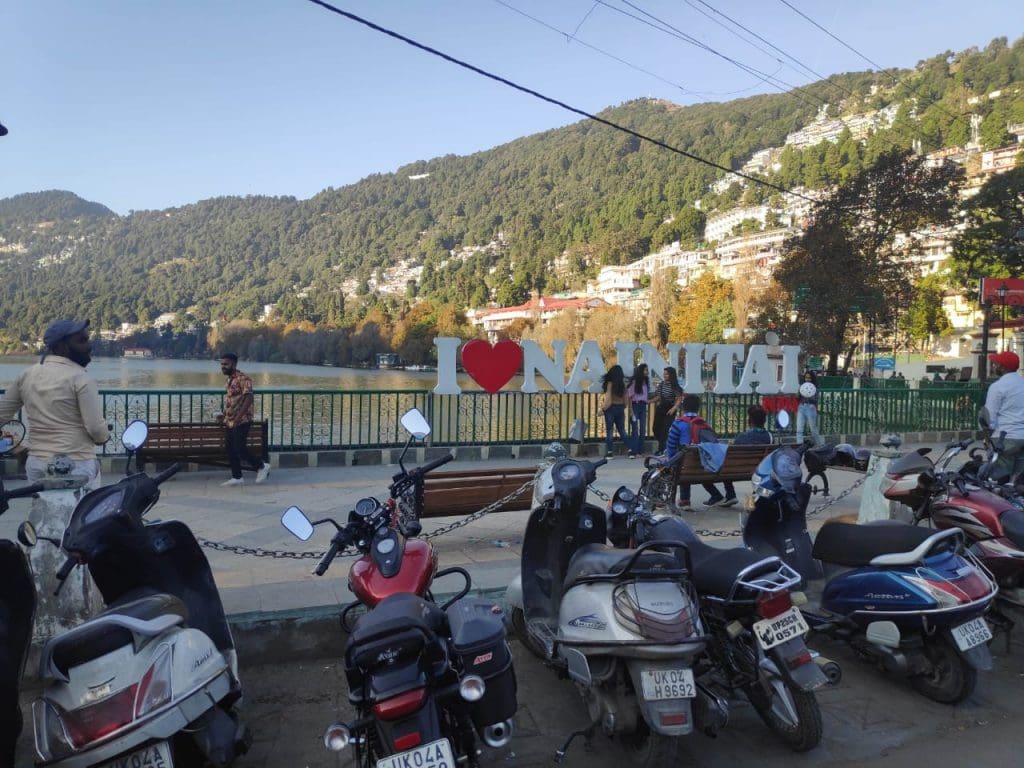 The city of lakes, Nainital is blossoming again with the tourists' inflow.
People are stepping out in large numbers and tourists and stakeholders are elated with this scenario.
Uttarakhand is absolutely safe to travel and with all the essential safety measures in place, the numbers of tourists are bound to increase further. 
Speaking on the occasion Dilip Jawalkar, Secretary, Uttarakhand Tourism, said, "The increase in the number of tourists in Nainital is a good sign that tourism activities are getting back to normal after a very long time. Tourism, as well as the safety of the tourists, is important for us."
With lockdown curbs lifted by the authorities in Uttarakhand, Nainital witness tourists from all over the country.
The resumption of boating by Uttarakhand Tourism in the area has brought back the tourism on track. Famous tourist hotspots like Mall Road, Naini Lake are regularly witnessing good crowd tourists.
A tourist from South Delhi, Santosh shared her views on safety in Nainital and said, "We are here for the second time. I can confidently say that all is safe in Nainital. My family enjoyed Paragliding and we noticed that everything is being sanitized properly. The local crowd is taking care of mask and distance. Local shop owners are also taking proper precautions related to COVID-19."
Diya, a tourist from Delhi said "This is the first time that I am visiting Nainital with my family, everything is completely safe here and the people are following all the social distancing norms".
Puran Bora, Treasurer Boat Association Nainital, said, "We are witnessing a good crowd from last few days. Nearly, 60 per cent of our boats are getting booking regularly. It is a good start after lockdown. We are expecting more tourists in the coming festival holidays."
Digvijay Singh Bisht, Vice President, Nainital Hotel and Restaurant Association, said, "If we see the silver lining amid Covid-19, I can say that the isolated places we have like Bhimtal, Kausani, Pangot, Mukteshwar are witnessing crowd from NCR."
Bisht continued, "Tourists are more inclined towards work from home these days which is why hotels and cottages in these places are witnessing good crowd.
He maintained, "We have also strictly instructed Uttarakhand Tourism stakeholders to follow all the safety norms and all the guidelines issued by the government should be properly followed."
He reassured that, "Proper guidelines are already in place by Uttarakhand Tourism so that all stakeholders in Nainital regularly sanitize their properties after use and maintain mandatory distance."
Adventure activity like paragliding have also made progress in the city, witnessing a large number of adventure lovers.
Nitin Rana, Secretary Paragliding Association Nainital, said "Families are coming here to enjoy the scenic beauty which Nainital has to offer. If we talk about numbers, we have 12 paragliding sites and at least we fly 80-100 flights in a day and 120-150 on weekends. It is a good start after lockdown."
For more, read Discover your India