Punit V Sood, Co-Founder, Karabi Art Community, an online platform for artists, hospitality, and corporates speaks to Today's Traveller on his abiding interest in art – but from a more holistic perspective. The company provides a 360-degree solution for all interior and artwork design needs.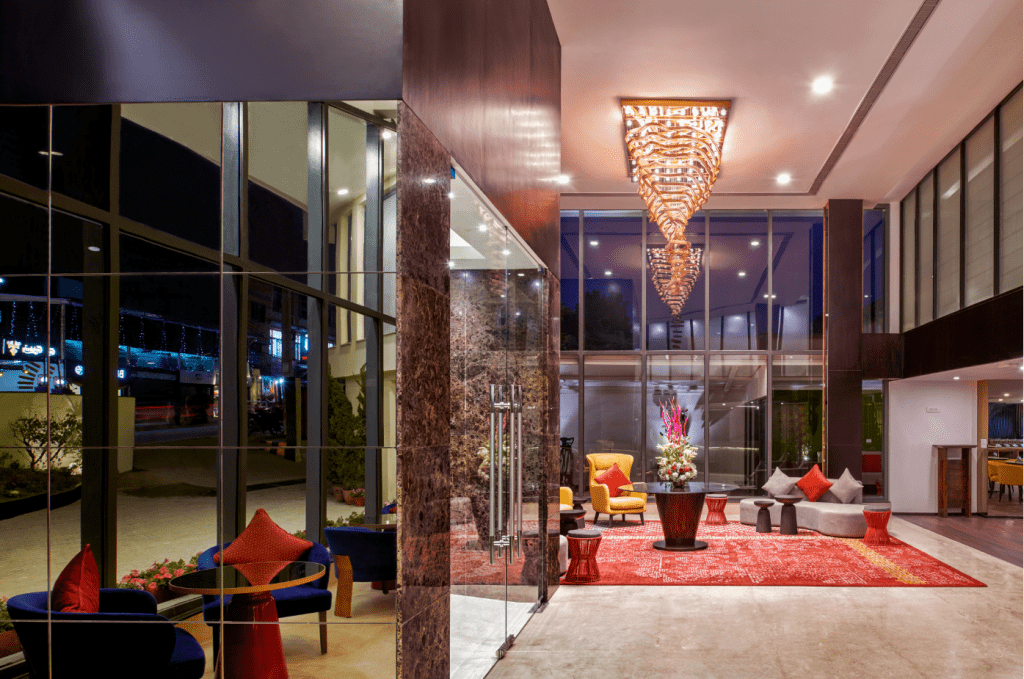 They also provide bespoke services for the design community and help you find perfect pieces for hospitality, residential, and other commercial projects. The brand has been trying to create an art community for the past 8 years and has undertaken 70+ projects with 5000+ designs and a global presence in 7 countries.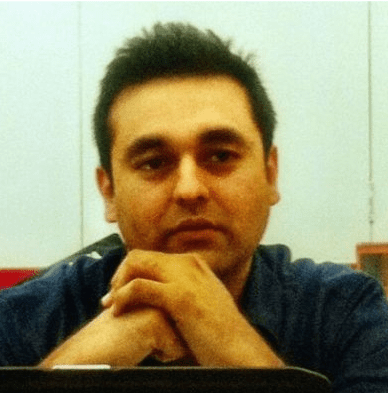 Today's Traveller: How has the Hospitality industry transformed during the COVID pandemic?
Punit V Sood: The pandemic's occurrence in 2020 upturned our lives altogether. It not only affected our personal lives but also brought various businesses to a halt. However, one of the worst hit sectors was the travel and hospitality industry. Both working on the basis of the footfall gathered witnessed a drastic dip during the lockdown.
Both travel and hospitality both go hand in hand. Often considered inseparable as the two sides of a coin, be it for leisure purposes or be it business trips, both are important categories. COVID indeed transformed the functioning and the operations of both industries. New trends have been introduced in the hotel and hospitality industry.
Aiming to recover, the industries are taking baby steps to bring back the customer base and eventually make up for the losses. With the change in the consumer psyche, they now prefer experiences and interiors. They are ready to pay surplus charges for plush experiences that make way for cherished memories. This is why the hotel stays have changed drastically to meet the altering requirements of the consumer.
Owing to the safety concerns, they are increasingly focusing on sanitization and paying extra attention to the hygiene of their properties, along with ensuring contact-less communication be it for bookings, check-in/check-out, or further interaction via in-room techie tablets. Since there has been a huge gap, consumer safety and satisfaction are of the utmost importance for the hotels and they are making all the possible efforts to extend high-end services to their customers.
To do so, they are also stressing on incorporating sustainable products and services to reduce wastage and ensure the preservation of resources. Doing so makes them considerate towards nature and creates a good brand image in the market. Additionally, since we are working from home, staycation and workcation are the upcoming fads and will be here to stay. Hence, various travelers do and would demand all the more for personalized, homey stays rather than palatial experiences.
While on one hand, the staycation trend is rising, on the other hand, a fair share of travelers are also planning for short weekend trips to have a breather from their monotonous lives.
However, at the same time, to gather local experiences, the travelers will willingly travel to small towns and cities. Alternative urban travel is expected to rise and hence visiting the countryside will increase as compared to the metropolitan and developed cities both at the national and international level. Exploring local paces and interacting with the locals will not only keep the travelers connected to their roots but will also help them capture the cultural flavors of the region. This can be done only when one spends time in the localized area and this comfy homey experience would be impossible to gather in let's say Rome or London that offer urbanized experiences and plush vacations.
Both industries are making concerted efforts to revive and spring back into action. While this will indeed take time but isn't impossible and we have already begun the journey so the work is already half done.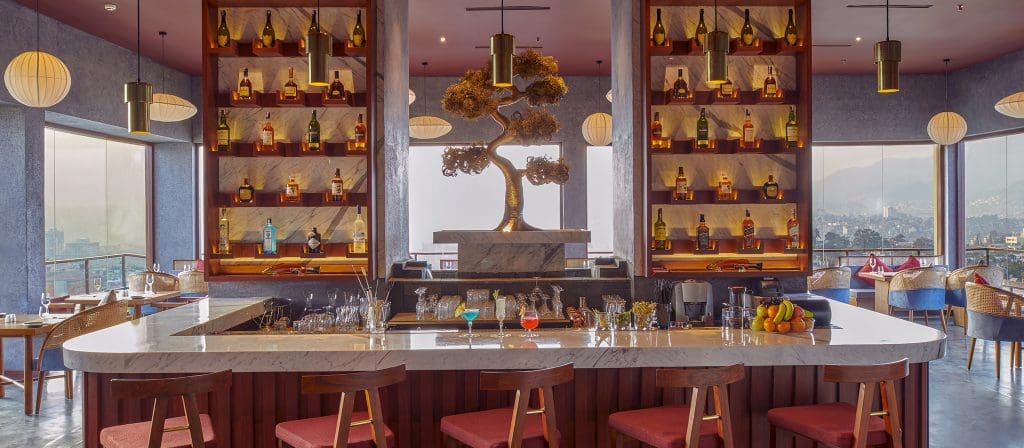 Today's Traveller: What are the top hotel decor themes in 2021?
Punit V Sood: When we talk about the revival of the hospitality industry, boosting the business, increasing the footfall, and eventually gaining revenue are the primary goals for any hospitality biz. While various innovations have been introduced and adopted, be it digital working or contactless communication, we have realized that we will have to step up the game if we have to attract customers. Hence, hospitality art has picked up pace and is an important part of organizational strategies now.
Since hotels are recognized for their décor and interiors, they now stress upon not only enhancing the beauty of their rooms but also ensure that their entire property's aesthetics gets an artsy touch. Right from the reception to the lobby, public sites to the eateries and walls, all of them are adorned with masterpieces to give the property a rather palatial look and feel.
While there are various décor themes that have been and will be adopted by the hoteliers in 2021, they will focus on incorporating local art and technology-driven décor. Understanding the need of the hour, smart rooms with all the modern amenities at the tap of the touch will rule the hotels. To provide such tech-savvy features, they will invest in advanced technologies be it adjustable lighting, electronic lock, and key system, or tablet driven features and communication.
In order to support the local artisans and be connected with their culture, they will exhibit the localized designing in the art and architecture of their interiors. Inculcating the local taste and designs will help in enhancing their brand image and property aesthetics. It comes as a challenge wherein traditional flavors will have to be combined with a contemporary essence.
Moving towards a green and naturist approach, hotels are adding green features that radiate a natural touch, using sustainable material usage as décor, along with enforcing the use of recyclable and reusable material in their interiors.
Nature-themed décor, green walls and roofs, planting of green grass at the feasible spots, wood-based interiors, indoor waterfalls, over-sized windows, setting up recycling procedures, electronic plumbing, and bath services, using glass bottles for lighting, mosaic marble art, are some of the few ways through which hoteliers are aligning their décor with green and sustainable initiatives.
Furthermore, adorning their interiors with simple, elegant décor, adding a homey touch owing to work from home and workcation concepts, and providing a personalized look and feel are other trends that will be witnessed in the hotel properties across categories.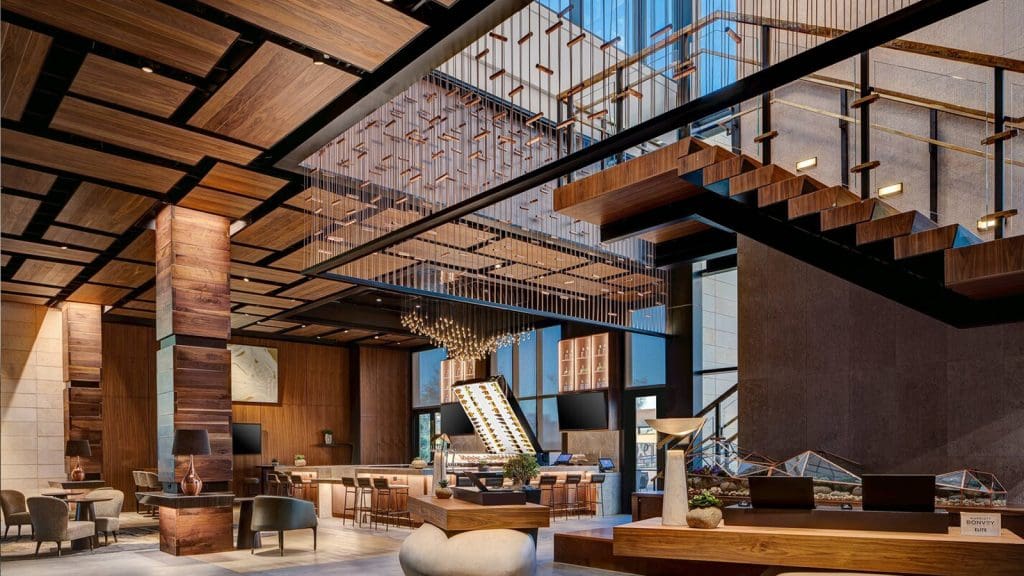 Today's Traveller: How are hotels using contemporary art to attract consumers?
Punit V Sood: Hospitality and travel are some of the most thriving and enthusiastic businesses. While earlier, slashing the rates was the only viable solution to attract the customers, over the years, they have understood that innovation is the key to sustain in the market and remaining at the top.
Hence, now hoteliers are inclined towards enhancing their interiors. Understanding that hospitality art is the new fad, they are now leaning towards incorporating the same as an essential element of their organizational working strategies. It is one of the state of the art solutions that will help increase the footfall and eventually helps in revenue generation. Consumers prefer memorable experiences, and to extend the same, we have to focus on beautifying our interiors and architecture. Right from the lobby to rooms, public sites, in-house eateries, the walls, the empty spaces all are adorned with theme-based décor and masterpieces in order to exhibit elegance and royalty.
Additionally, hoteliers go one step ahead and organize thematic art shows, exhibitions, workshops. They do so to lure the customers so that they visit the properties and savor the taste of their hospitality. If they would leave content and satisfied, the hotels would have earned a customer who will re-visit them in the future.
Art is no longer used for aesthetics development, it is rather considered as an experience. It is no longer used for display but to extend premium and palatial services to the customers in the form of revered experiences. To do so, hoteliers are roping in art experts, tying up with museums and art firms, and are leaving no stone unturned to ensure their customers' demands are met and that they form a happy customer base.
Read more: Today's Traveller Interviews