Steeped in tradition but firmly focused on the future, Qatar defies all the stereotypes associated with the Middle East.
Qatar is the perfect amalgamation of tradition and modernity. While the country has a keen eye on the future and is poised to take its position as a regional superpower, its values are rooted in tradition of hospitality and warmth.
Qatar is a place where one can find world-class museums and dazzling malls in close proximity, the beauty of nature complementing skyscrapers, and traditional desert sports perfectly coexisting with state-of-the-art sporting venues.
As the first Gulf nation all set to host the FIFA World Cup, here's a look at everything needed to plan a visit.
The Essentials
Surrounded by the azure waters of the Persian Gulf on three sides, Qatar shares its only land border with Saudi Arabia. The country's population of 2.5 million people may seem minuscule compared to many of its neighbours, but Qatar is a vibrant melting pot of cultures as people of over 85 nationalities inhabit this country.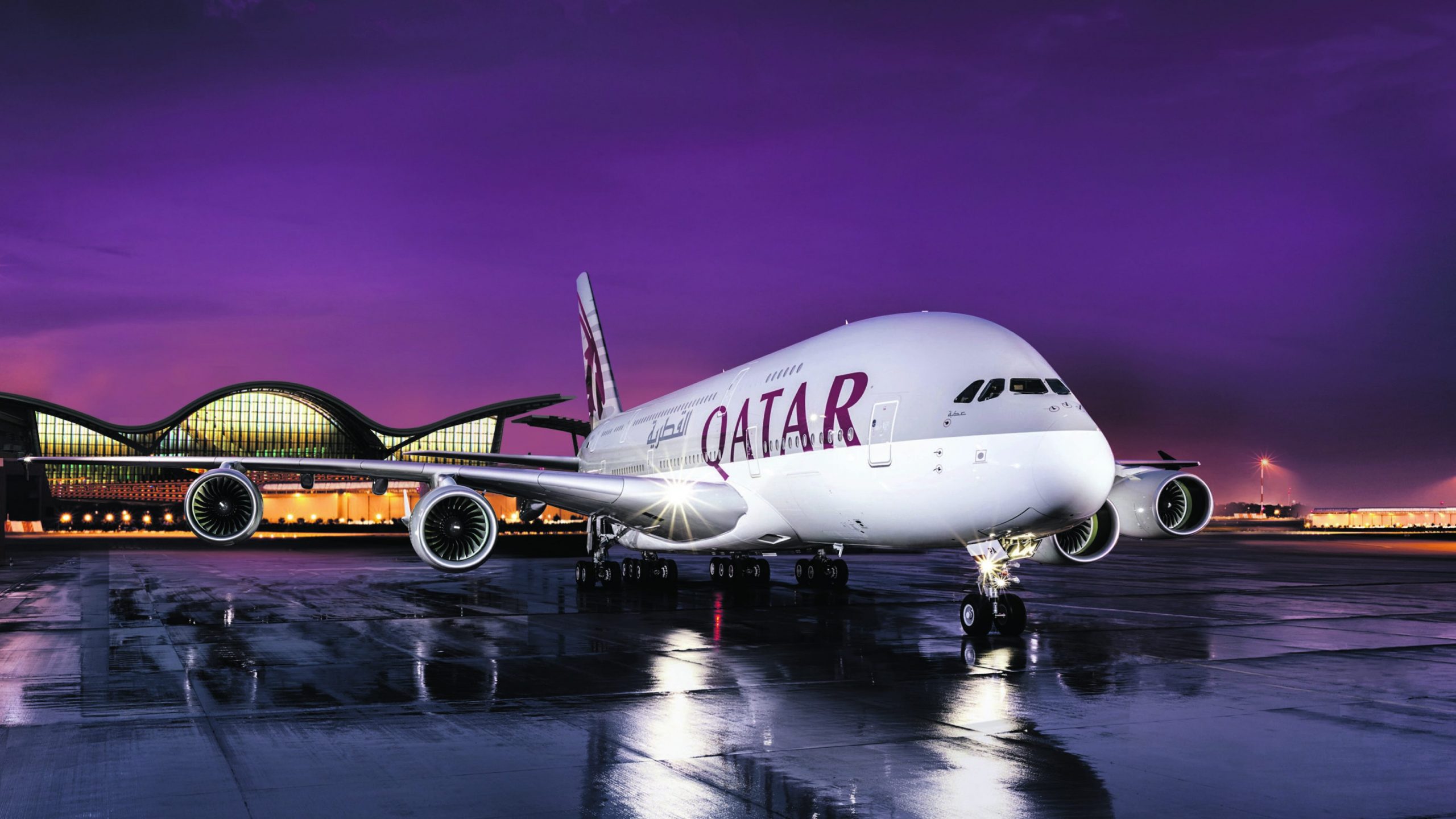 The capital Doha is a political and economic powerhouse with most of the country's population choosing to live within its metropolitan area. While Arabic is the primary language, English is widely spoken. Qatari Riyal is the official currency, and one Riyal is exchanged for 20 Indian Rupees.
For those planning a trip from India, Qatar Airways is a good option. This national carrier of Qatar is known not only for its world-class service but also for the strictest Covid-safety protocols, thereby earning the airline laurels from international bodies.
It has won a 5-star Covid-safety rating from Skytrax and the Airline of the Year Award (2021) from Airlineratings.com. Qatar Airways operates flights to 11 Indian cities and more than 150 international destinations from its hub in Doha. Apart from Qatar Airways, airlines like Indigo, Vistara, and Air India also operate regular flights from various Indian cities. Hamad International Airport is just 20 minutes from the city centre.
Qatar Means Business
For global businesses, the country provides unique opportunities. From easy accessibility to wide-ranging hospitality options, from contemporary venues to thriving sectors of economic growth, Qatar is a one-stop destination for hosting your MICE events. Being strategically located between the East and the West, Qatar is only 6-7 hours away from most European destinations and only 3-4 hours away from major Indian cities like Delhi and Mumbai. Additionally, visa-free travel is yet another feature that places the country high on the list of business travellers. Valid passport holders from more than 80 countries and territories can enter Qatar.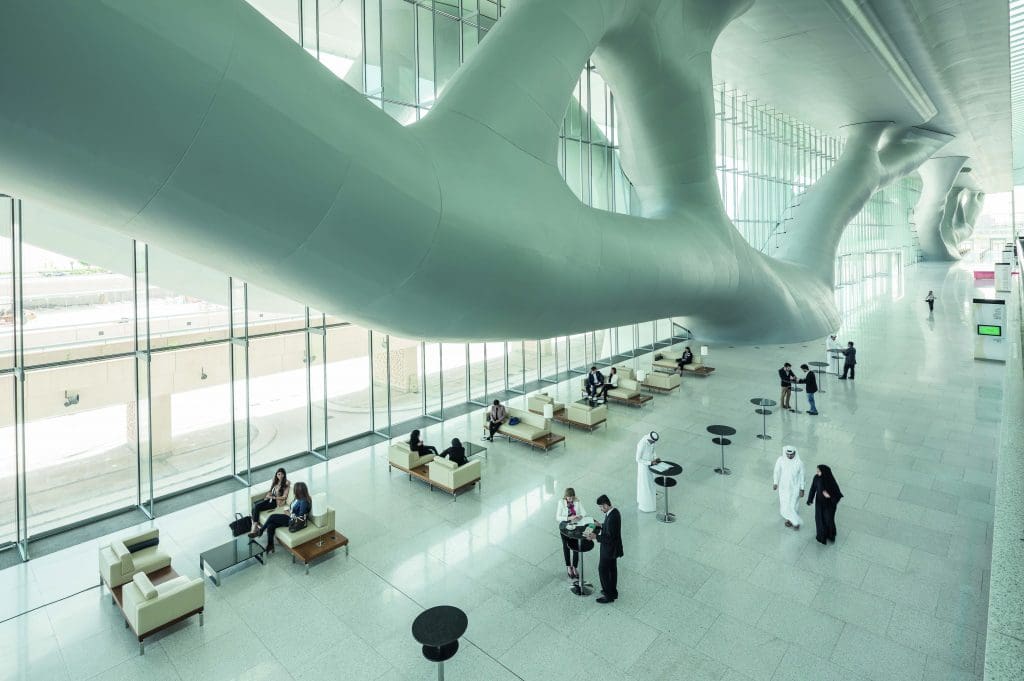 The country's conference and exhibition venues offer PCOs (professional conference organisers) and event organisers innovative facilities and great flexibility to tailor the venue of their choice to their needs and save on set-up costs.
Some of the most important business venues are the 4,000-seater Qatar National Convention Centre, and the 29,000-square-metre, pillar-free Doha Exhibition & Convention Centre. In addition, Qatar also has 13 hotel ballrooms, each with 1,000 square metres of space. Affordable accommodation options, a growing hospitality sector, and the presence of community centres and cultural sites make Qatar an attractive place to host your business summits and MICE events.
The country hosts more than 150 local, regional and international events – all of which stand as a testimony to the business-friendliness of the country. The Qatar Tourism team is fully prepared to assist you in your MICE-related needs. From providing relevant guidance and support to connecting event organisers with private and government entities, no stone is left unturned to make your business event successful and help your brand leave a lasting legacy.
Something for Everybody
From adventure sports to beach holidays, from city breaks to romantic getaways, there's something for everybody in Qatar.
Beach Holidays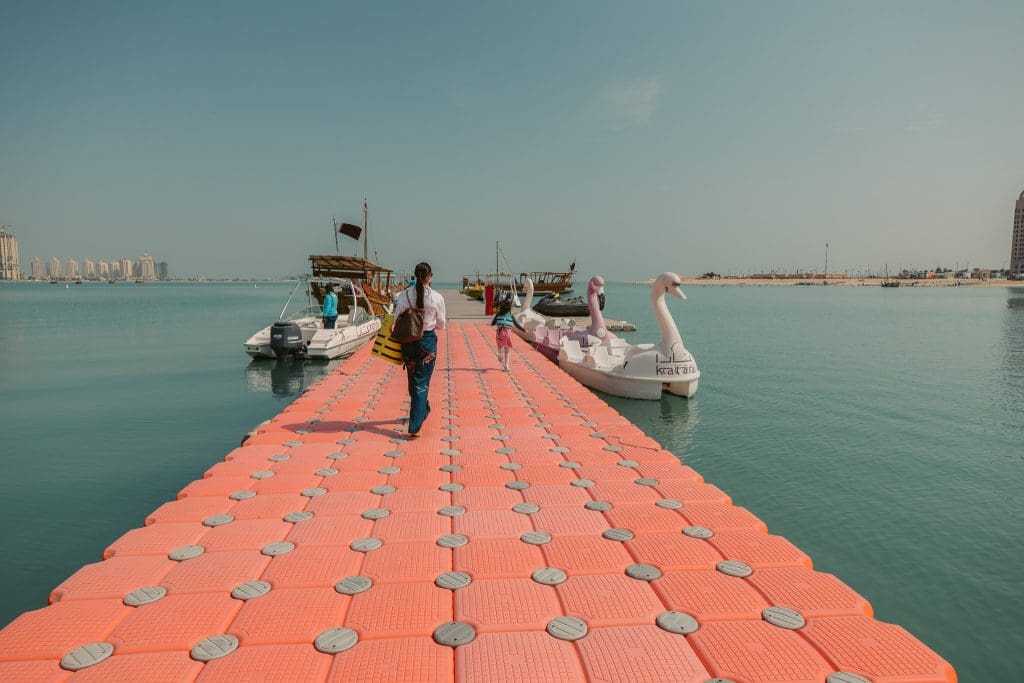 A day at the beach soaking up the sun, and enjoying a view of the sea is a must-do on those visiting Qatar. Families can enjoy camel-riding and safari tours at Sealine Beach in Mesaieed, or take a day trip to admire the UNESCO-recognized Inland Sea. Visitors can watch the Hawksbill Sea turtles at Fuwairit Beach returning to the sea or enjoy water sports at Katara Beach. Other equally alluring destinations are Umm Bab Beach and Simaisma Beach.
Adventure and Sports
Thrill-seekers, adrenaline-chasers, and sport-lovers will adore Qatar for all the adventures it has to offer. Water sports like kitesurfing have become incredibly popular in recent times. Fuwairit beach, which boasts powdery-white sand and open waters is ideal for this sport.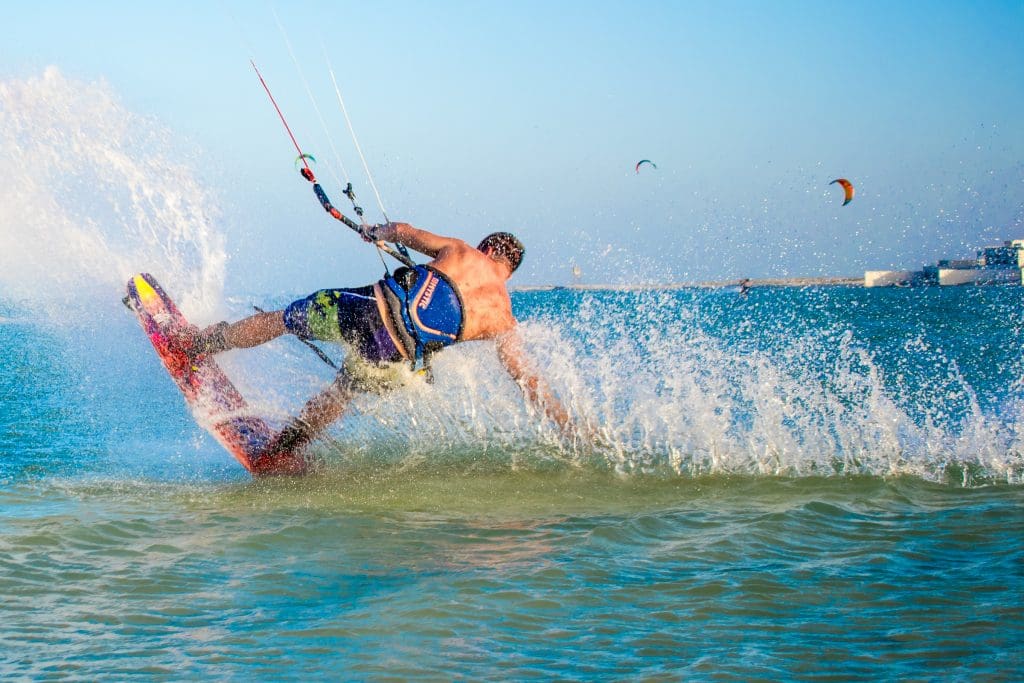 The gentle dunes of the country present a playground for all those who dig endless stretches of sand. The annual winter camping season or Al Enna is the perfect way for locals to return to nature, and thus for visitors to immerse in Qatari culture up and close. Visitors can book hot air balloon or helicopters to enjoy the aerial view of the landscape. Much like flying magic carpet in this Arab nation, if you will.
City Breaks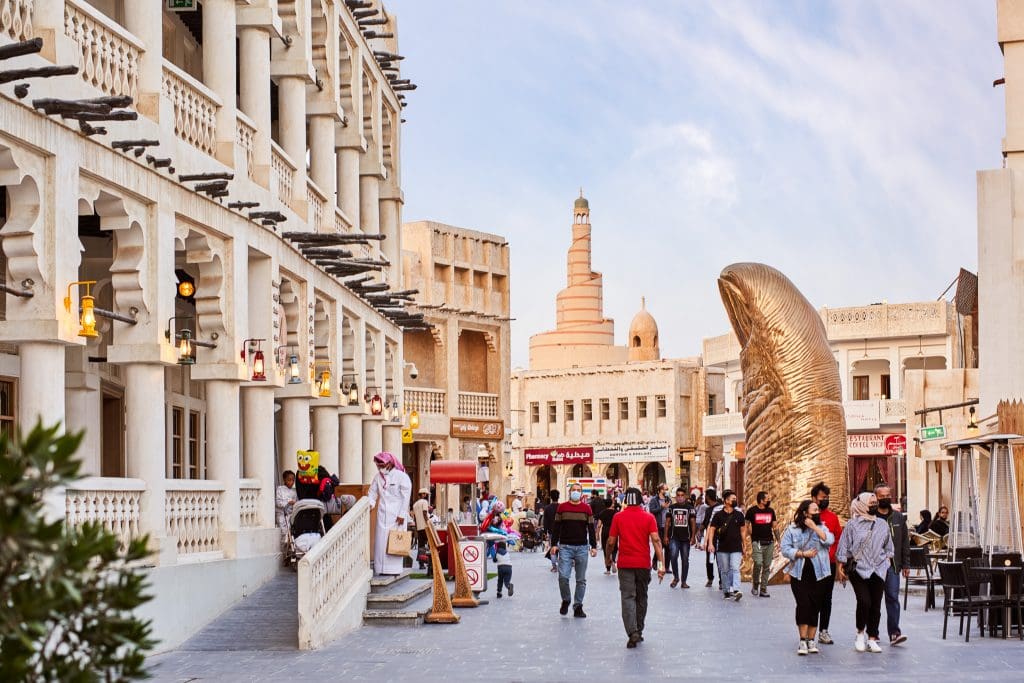 For those looking for a chic city experience, Doha has a lot to offer. The visitors can spend a day appreciating art at fascinating galleries or taking a trip down memory lane at museums. Shopping in Doha is a sensory experience, be it for old-world Arab craft, perfumes, spices and fabrics at Souq Waqif but also for international brands at swanky malls.
Romantic Getaway
Honeymooners and couples seeking an intimate experience can rejoice as Qatar offers many hidden gems. They can make memories of a lifetime as they do dune bashing or star-gazing in the desert followed by dining at a Michelin-star restaurant.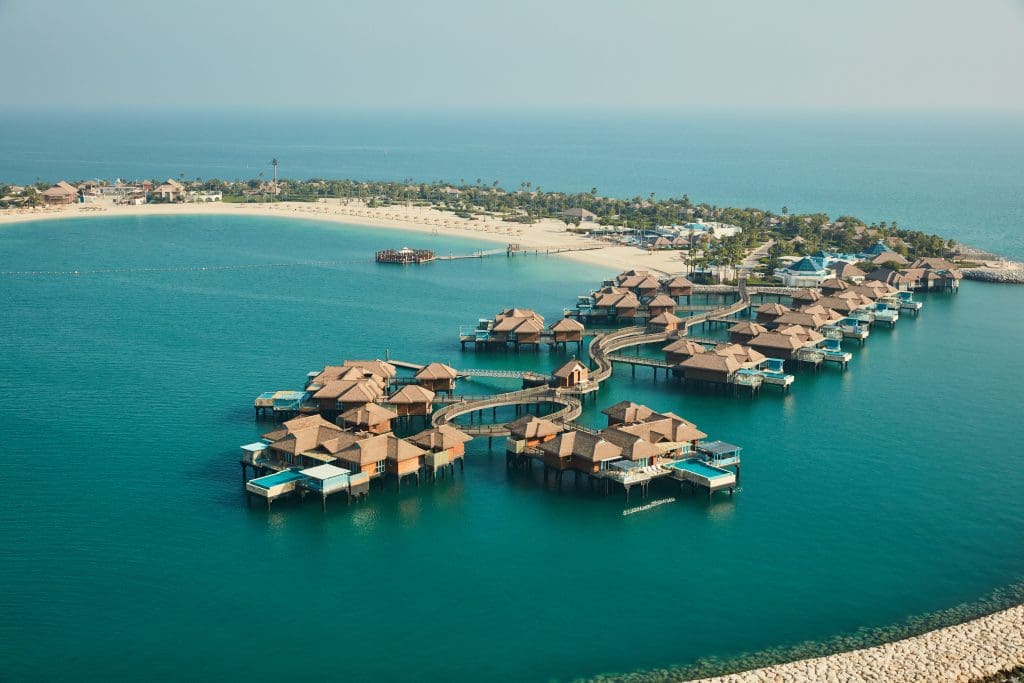 An important question needs to be popped not just at the right time but also at the right place. How about the 47th floor of the city's landmark hotel, The Torch Doha? For honeymooners, a day in an over water villa at the luxurious Banana Island Resort is perfect getaway. For those with glamping on mind, spending a romantic evening in Arabian-style tents at the Sealine Regency Beach Camp, gazing at the stars is a beautiful experience.
World-class Gastronomy
The food scene in Qatar is reflective of its multi-cultural heritage. Qatari cuisine has evolved over the years, drawing inspiration from Persian, South Asian, Lebanese, and North African cuisines. From the bustling street-food stalls of Doha to fine-dining restaurants and upscale cafes, the choices for the hungry souls are endless.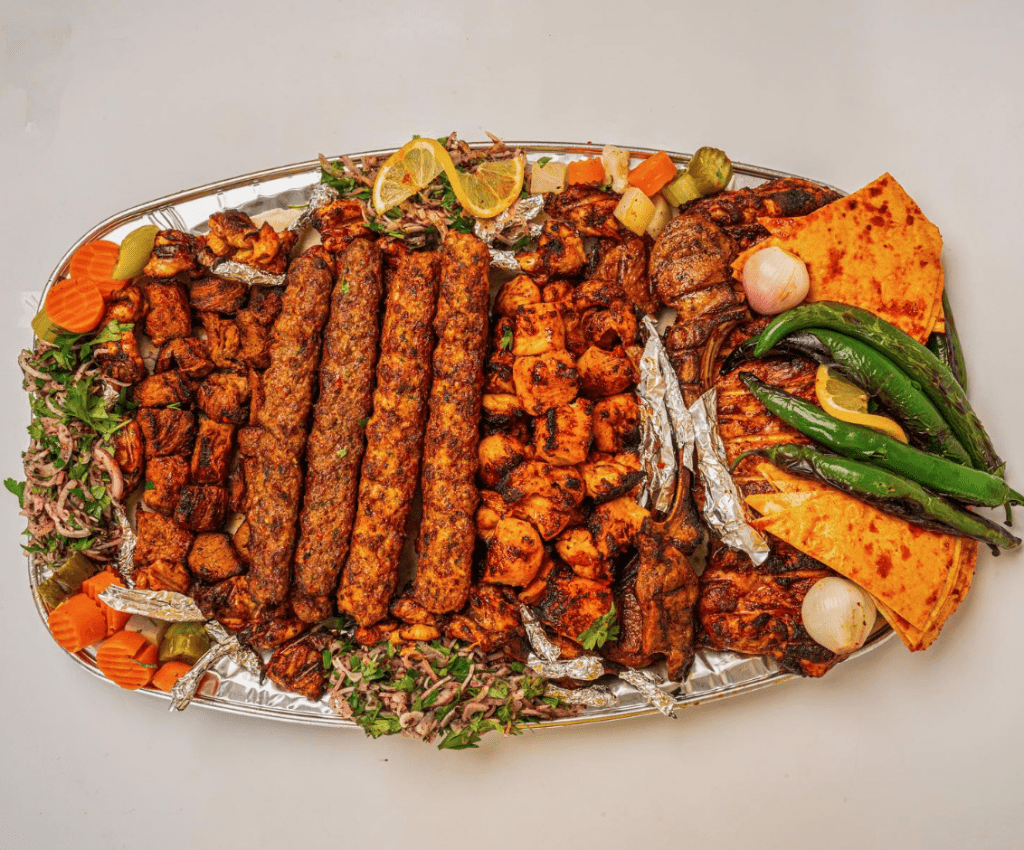 Sample world-class cuisines from master chefs like Alain Ducasse and Nobuyuki at restaurants like IDAM and Nobu, or indulge in delicious local delights like shawarma, falafel, ragag (crepes), and samboosa (Samosa) at the street food vendor. Those who want budget-friendly options can try out popular local establishments like Kailash Parbat (north Indian street food), Al Bisana (middle eastern cuisine), and Turkey Central (barbeque).
Accommodation
From ultra-luxurious to intimate homestays, from boutique establishments to large hotels, from seaside resorts to city retreats, Qatar can accommodate every kind of traveller. For spending Arabian nights amid a luxurious oasis, Al Melissa Resort & Spa is one of the best options, especially for women travelers seeking exclusive spa amenities.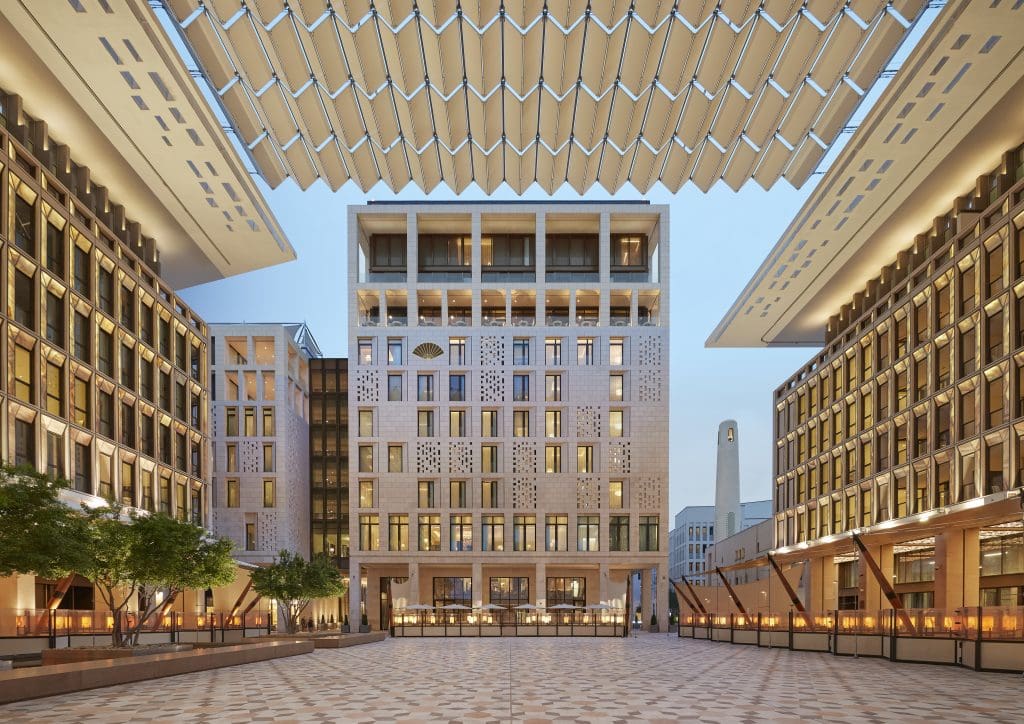 Mandarin Oriental, Doha, located at the heart of the Barahat Msheireb neighbourhood, offers world-class hospitality. Ritz-Carlton Spa reimagines age-old Qatari hospitality with a modern-day twist, perfect for fusion lovers.
How to get a Visa?
Indian passport holders can get a visa on arrival, valid for 90 days without any charges. Indian travellers must possess a passport valid for more than six months and have a valid return ticket or an onward journey ticket.
Best Time to Visit
Qatar experiences hot summers and mild winters. However, despite the scorching heat between May and October, these are good months to travel as many of Qatar's tourist attractions are air-conditioned or fitted with proprietary cooling technology.
Visitors can discover Doha through a variety of means. There's a robust public transport system, while customised tours by helicopters and dhow boats are also available.
Despite the successive waves of the Covid-19 pandemic, Qatar is now fully ready to welcome tourists with open arms.
Read more: Qatar