Pastry Chef Quentin Lechat at Le Royal Monceau – Raffles Paris presents his new ice cream creations to refresh your summer taste.
Rendez-vous at the ice cream cart set up on the Palace's Terrace for a gourmet break.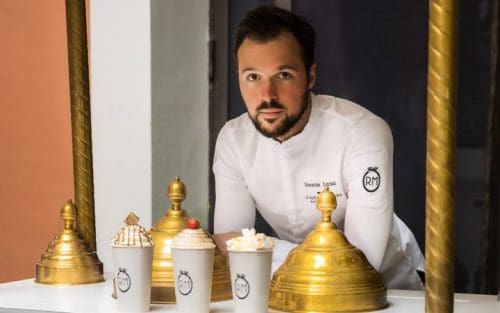 Three delicious iced creations of Quentin Lechat await you on the spot, out of sight in the heart of a green setting, or to take away. Whether you are fond of chocolate, fruit, or a rather citrus aftertaste, there will be some fit for every palate!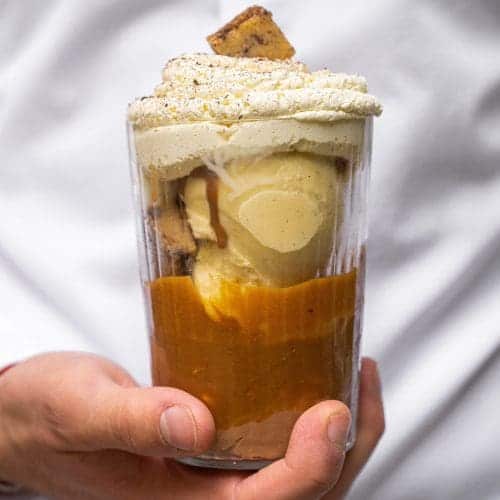 Royal Sunday:
Creamy milk chocolate, caramelized hazelnuts, vanilla and chocolate ice cream, praliné, cookie dough, fleur de sel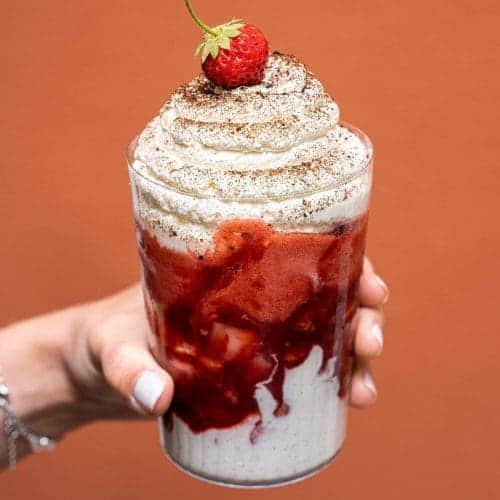 Strawberry Melba:
Strawberry sorbet, cottage cheese ice cream, vanilla whipped cream, fresh strawberries brunoise, strawberry confit, almond crumble.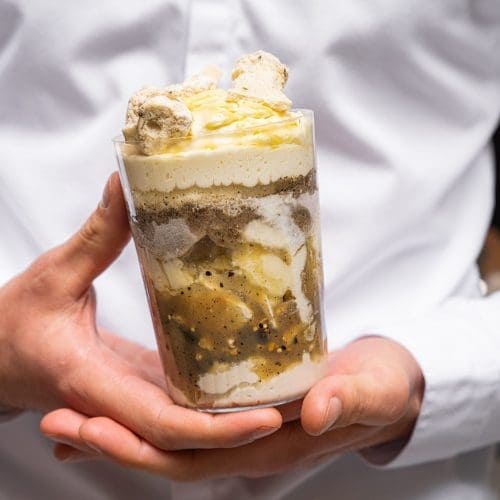 Limonetta:
Ricotta with lemon, honey, granola, marinated and candied citrus fruits, lemon gel, lemon sumac sorbet, lemon Sipho
Le Royal Monceau – Raffles Paris
The contemporary and glamorous Le Royal Monceau – Raffles Paris reopened in 2010 as the most exciting 5-star luxury hotel in Paris, after a radical and complete two-year transformation by designer Philippe Starck.
In 2015, the property's "Palace" distinction was renewed, rewarding the hotel with another five years of its prestigious 5-star excellence rating. Located near the Champs-Elysées in Paris' 8th arrondissement, Le Royal Monceau – Raffles Paris, is known for its contemporary art and as a rendezvous for artists and writers as well as luxury seekers and adventurers.
The omnipresent artistic atmosphere and vibrant culture come to life through the property's exclusive Art Concierge, the Art Bookstore, a private Art District Gallery, a 99-seat Katara Cinema theatre, and an impressive private art collection. With its 149 Parisian-designed bedrooms and spacious suites, including 3 private apartments, the only contemporary Palace in Paris is only steps from the Arc de Triomphe.
Acclaimed for its international culinary offerings, the hotel's award-winning restaurants showcase the property's creative spirit, from the animated Long Bar to its three restaurants: 'Matsuhisa Paris' is dedicated to Japanese gastronomy from the famous Chef Nobu and 'Il Carpaccio', is a Michelin-starred Italian restaurant in collaboration with Da Vittorio family.
Not to be missed are the outstanding brunches and breakfasts at La Cuisine restaurant with Pastry Chef Quentin Lechat's delicacies. Furthermore, the 1,500sqm Clarins & myBlend Spa is an award-winning paradise, featuring one of the longest swimming pools in a Parisian Palace.
Read More: Latest