Rabindra Chourasia has been appointed as the Director Revenue at Holiday Inn Resort Goa (IHG) and Essentia Hotels and Resorts (A unit of Averina International Resorts Limited)
In his new role, Rabindra will be responsible for development of overall pricing strategy, in alignment with Brand Guidelines, Budgeting and Forecasting – Daily, Monthly and Yearly. Optimization of system contribution – Hotel Website, Online Travel Agencies and GDS bookings through data analysis.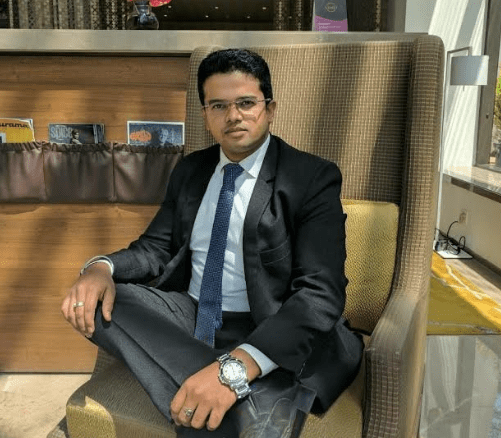 Monitoring the Demand, Supply, Hurdle Revenue/ Yield Management restrictions, Rate and Inventory Management of Rooms and Meeting space, Corporate and Wholesale Rate Management and analyzing the group business proposal by Displacement analysis. Develop a rational and disciplined decision-making process for maximizing revenue & profit whilst minimizing risk under current and anticipated market conditions
He will closely work with the DOSM and Sales Team members to encourage the strategic selection of the right piece of business, using Brand guidelines. Preparing materials for the weekly Revenue Strategy Meetings and follows the Brand guidelines for meeting content.
Rabindra brings with him an extensive experience of over 13 years in Hospitality and has worked with renowned international hospitality brands like Marriott International, Intercontinental Hotel Group (IHG), Preferred Hotels & Resorts. His last assignment was with Onyx Hospitality Group – Shama Lakeview Asoke, Sukhumvit 16 (429 Keys) Bangkok Metropolitan Area, Thailand
Rabindra says "I am delighted to hold a key position at such brands and to work with a very special team at Holiday Inn Resort Goa and Essentia Hotels & Resorts"
Rabindra enjoys socializing with friends, explores culinary delight, and loves to cook. He is an avid traveller and enjoys exploring new destinations.
Read More: Appointments