Today's Traveller invites Rajan Bahadur CEO, THSC (Tourism and Hospitality Skill Council) to share his insights on taking education and practical experience to the next level and how to bridge the skill gap in India.
Today's Traveller: How big is the disconnect between demand and supply of skilled manpower on an all-India level?
Rajan Bahadur: There are many factors that can be attributed to causing the skill gap in India and remains a major problem impeding the growth potential of our economy. The International Labour Organization (ILO) is of the opinion that India is staring at a 29 million skill-deficit workforce by 2030 leading to a loss of $1.93 trillion in the GDP if not controlled.
Despite a lot of challenges and hurdles, the Ministry of Skill Development and Entrepreneurship (MSDE) is implementing demand-driven schemes like PMKVY 3.0 and promoting Apprenticeship by giving financial assistance to the Industry hiring these youth in the scheme.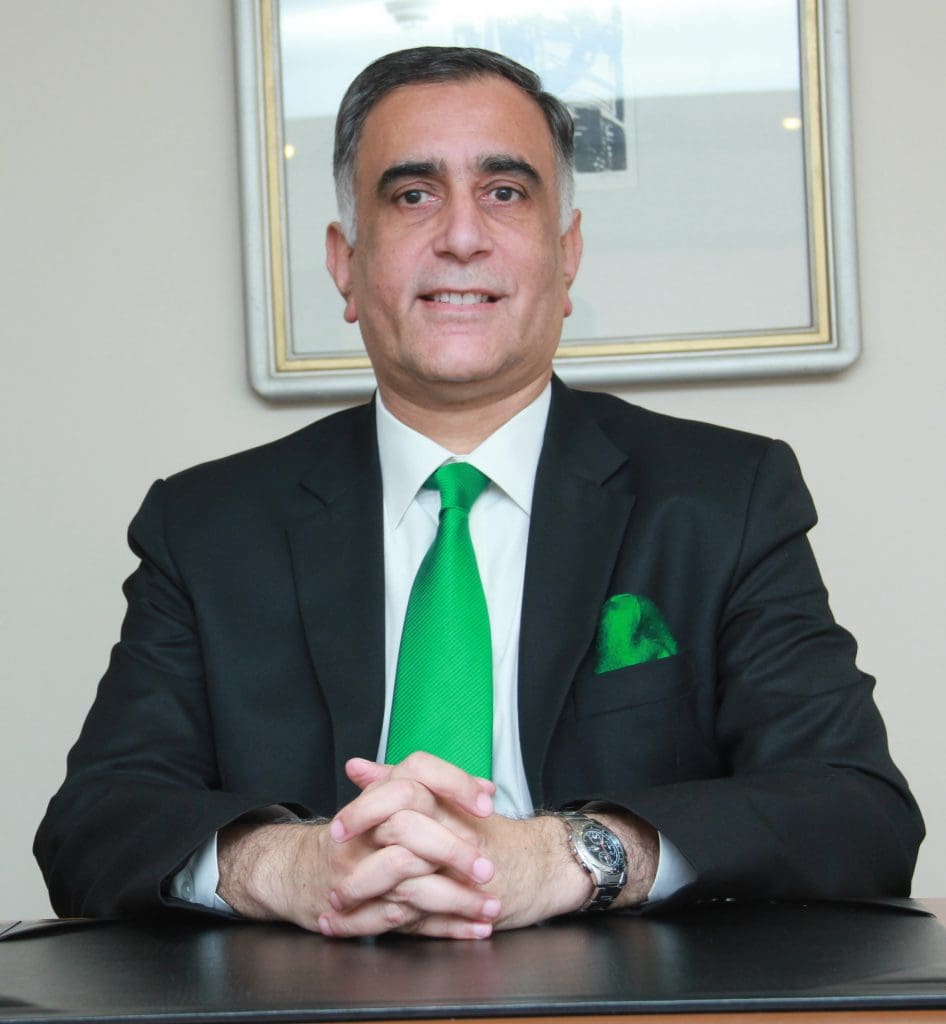 THSC is also focused on boosting opportunities for reskilling and upskilling youth in our country as per industry demand. We are happy to be the bridge between industry and the youth, to fill the skilling gap and help prepare the youth to become a part of a vibrant industry.
Today's Traveller: How does THSC plan to build upon the existing vocational and technical training framework?
Rajan Bahadur: Skill development cannot be viewed in isolation. Skills are relevant, but not always sufficient to secure adequate economic dividends. Skills need to be an integral part of employment and economic growth strategies to spur employability and productivity.
Coordination with other national macroeconomic paradigms and growth strategies is therefore critical. India has a huge 'demographic dividend' which means that it has a very high scope of providing skilled manpower to the labour market domestically and internationally. This needs a coordinated effort from all stakeholders including Ministry, Industry partners and Training Partners.
We have nearly 2500 industry partners and 400 Training Centres who have been supporting us by helping us identify relevant skills required to perform a job role thus making youth undergoing these courses job-ready. Recognition of Prior Learning (RPL) and Apprenticeship are also two modes we are focusing on Reskilling and Upskilling existing and new workforce respectively.
Today's Traveller: With technology as the main driver, in what ways will teaching and education in hospitality change?
Rajan Bahadur: As we are aware technologies are changing regularly and new innovations are constantly taking place that simplifies life and disrupts the industry.
Knowing how to use new technologies to your advantage would be the biggest skill in the future in the hospitality world. From mobile check-in and geo-location to concession app and digital concierge, one has to make sure that the customer experience is Unique.
Jack Ma (Founder of Alibaba) opened a futuristic hotel in Hangzhou, China called FlyZoo run by Robots with a minimalistic human touch. Facial recognition is the key to your room and Robots deliver food and drinks to your room.
So the future is nearer than we think and some of these skills would be sought-after like: Augmented Reality; Virtual Reality; Robotics; Artificial Intelligence; Analytical skills
These are some of the technology-based trends that are going to increase the demand for technology-based skills in the trainings. More and more organisations will be recruiting youth who can work with these technologies.
The Tourism and Hospitality industry workers have to be ready with both, hard and soft skills. While we can transfer some of this learning via the virtual world, soft skills training still needs the assistance of touch, taste, smell etc. We are looking to embrace new technologies that can make this possible in a new paradigm in line with the requirements of our industry partners.
Another key aspect is the Training of Trainers. We must realise that while our workforce is fresh in terms of industry-level skills, they may be more tech-savvy. To prepare for this, we've undertaken reskilling and relearning for trainers to encourage agile technology adaptation. Our trainers also need to be ready to impart skills to a workforce by adapting to newer technologies and tools.
Today's Traveller: As employment will be technology-driven over the next two decades, what kind of skill up-gradation, new skills and innovative thinking need to be imparted to students to remain employable?
Rajan Bahadur: Now is the time to focus on future skills and talent development in the tourism and hospitality industry. New Normal, New technologies and customer expectations have changed the shape of the workforce. The types of skills set that employees need are rapidly changing too.
The increased levels of hygiene have given travellers a bigger sense of safety and security, and hotels, restaurants and bars have become adept at swiftly implementing measures to benefit both staff and guests. Events in a blended format, mobile reservations, contactless check-in and check out, may all be part of them.
Even though many establishments are making changes to their business model through innovations, the human touch and personalization in hospitality remain important factors. In this regard, hospitality roles such as concierges, receptionists and other front-office staff are being reinvented and adapted to technological advancements.
Future hospitality jobs will include more application management and troubleshooting skills versus traditional duties alone. Hotels and resorts were already experimenting with Artificial Intelligence and Virtual Reality to improve their business and guest experience.
Other roles may include increased responsibilities, as hospitality jobs are becoming more diverse. Employers are looking for a combination of hard and soft skills to deliver the ultimate guest experience. The most important hard hospitality skills will be focused on digital, data and community.
Youth getting trained today are getting trained for the skills of tomorrow, not for the requirements as on date. We work with the industry to anticipate those needs and train the youth in skills relevant for the future. The goal post is constantly shifting but we are the ones training the professionals of tomorrow to meet those goals.
Today the industry is also changing faster than it did decades ago. So job seekers need to continue to upgrade and faster. We are also going to see multiskilling as a major push from the industry, as their requirements evolve.
Today's Traveller: How do you see the future of jobs in the hospitality industry?
Rajan Bahadur: Cross-industry opportunities are emerging. Hospitality skills are in demand across sectors, especially soft skills. We're also seeing the rise of entrepreneurship opportunities – with home chefs, kitchens and bakeries mushrooming across the country.
As the world emerges from the pandemic, there will be a need for people to travel and engage but the way business is done will change, we may see more leisure travel which will throw up more opportunities in the sector. Business hotels will also look at newer models to attract customers and require talent that can service those needs.
Read More: Education