In an exclusive interview with Today's Traveller, Rakshit Desai, CEO, TPConnects Technologies discusses the way forward with strategies to rebuild the travel and tourism industry.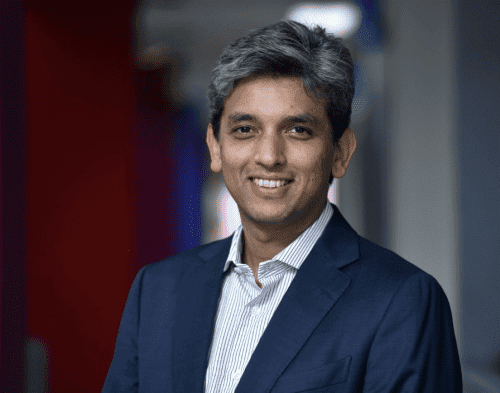 Today's Traveller: As a new generation travel booking and distribution solution, what new features does TPConnects bring to the table?
Rakshit Desai: TPConnects helps travel agents & sellers serve their customers better. We're amid a massive transformation enabling all airline content (fares, personalized bundles, ancillaries, etc.) to be bought and serviced in one place.
One of the challenges aggregators have faced is the uneven adoption of servicing that has been implemented through the NDC platform by various airlines, and NDC content is not universal presently. TPConnects' product, the combined API, offers a single source for all booking content.
It adds intelligent layers which can help the seller sort, screen, filter, present, merchandise, and commercialize their content for their end users or end travelers leading to process efficiencies for sellers and curated offers for travelers.
Today's Traveller: How different are TPConnects retail travel products and personalized offers from other similar platforms?
Rakshit Desai: Many airlines are starting to personalize offers, perhaps based on frequent flyer tier status, known corporates, etc., and truly start to act like retailers. 
Legacy systems often don't support those new offers, which is where TPConnects becomes relevant. Although airlines have typically offered these products on their own websites, travel agents and sellers can't access them efficiently – TPConnects removes that barrier, so travelers can buy all the products they want via their chosen travel agency.
Post-Covid, we have seen more flight disruption and travel friction than ever before and it gives travelers peace of mind, having someone to help them when things don't go to plan. 
Today's Traveller: How do you assess the current travel and tourism situation on a global scale?
Rakshit Desai: International travel has seen a significant uptick and recovery from the impact of the pandemic. Pent-up demand and easing of travel restrictions have delivered strong growth globally with supply becoming the main constraint to full recovery. Although the recent geopolitical and economic challenges around the globe have not materially affected the recovery of international travel yet, prudence and vigilance are advised.
Average spending by people on a trip (international receipts per arrival) actually increased during the pandemic, partly due to longer periods of stay but also the willingness of people to spend more on the destination.
As international tourism improves, domestic tourism has accelerated recovery, particularly in countries with large domestic markets.
Today's Traveller: What new trends are likely to take shape in global travel consumer profiles and choices?
Rakshit Desai: Among the new trends likely to take shape in global travel consumer profiles and choices are:
While travel plans are steadily increasing, customers no longer want conventional and mainstream travel experiences as much as they used to. They are venturing into something more meaningful and want to pursue authentic experiences that represent the local culture.
Mental health and physical well-being are also likely to be the primary motivator for people to travel. Wellness-related travel may well be a key factor in the travel space in 2023 too.
Contactless payments are another trend that has caught on due to the pandemic and is here to stay. Although it started as a convenience, it has emerged as a key component in today's travel.
People are consuming more digital media than ever. It started due to being home-bound for months as a result of the pandemic, and it seems to be having an impact on people's travel choices.
Consumers got used to flexibility and convenience to alter bookings during the pandemic and are likely to look for the same flexibility even as restrictions ease.
Long haul stays have gained prominence due to work from home and hybrid working models in the companies post the onset of the pandemic.
Today's Traveller: The way forward with strategies to rebuild the travel and tourism industry
Rakshit Desai: Tourism continues to recover at a strong pace. 2022 has shown signs of optimism with recovery expected to continue in 2023 as well.
Whether it is COVID, concerns about climate change, or even geopolitical and economic challenges, companies that can adapt quickly to the changing wants and needs of travelers are the best suited for future success.
Amid shifting demand dynamics and future opportunities and risks, a more inclusive, sustainable, and resilient travel and tourism sector should be built, by giving importance to international openness and consumer confidence by improving health and security. This will also help the sector drive global connectivity and social and economic progress. Digital tools to enable this are already available and being adopted at scale.
Adoption of such technology is a strategic imperative. Companies are completely digitalizing their customer journey and supply chain. The industry has been pushed to evolve with the advent of COVID-19, and businesses that are aware of and act on post-pandemic trends are more likely to succeed.
Read More: Interviews