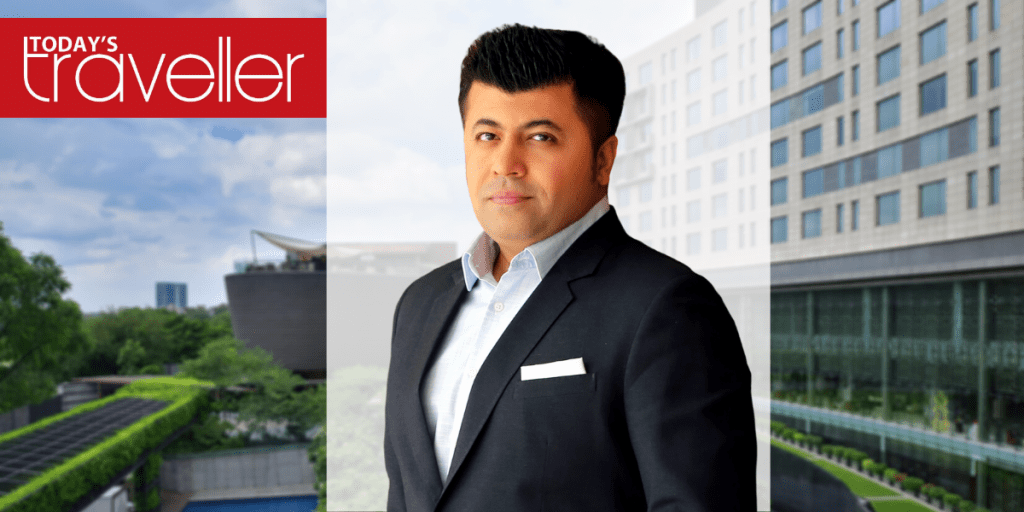 In a one on one with Today's Traveller, Rahul Puri, Multi-property General Manager, The Westin Gurgaon New Delhi and The Westin Sohna Resort and Spa shares his assessment of the future of travel, the recovery graph and what it will take for hotels to find their feet in these difficult times.
TT Bureau: Handling a multi-property portfolio of two differently positioned properties, which segment in your opinion will show faster recovery?
Rahul Puri: India's domestic tourism market is strong, which will be a key factor in the industry's recovery. Outbound travel will be minimal and discretionary – which means increased travel within the country for vacations/ breaks will be a key driver for the industry. Travellers will prefer places easily accessible through roads, 'weekend destinations' as they are popularly known, will witness larger footfall. So, overall, domestic business driven by the leisure segment, followed by weddings segment is expected to recover faster. Weddings on a smaller scale including social events will be important for both hotel and resort since they get a big volume of business with lower inputs.
Business travel will resume slowly and gradually in the second phase, as companies come out of the Work-from-home phase; pending business trips, important deals/negotiations that cannot be done online via technology, and face to face meetings that were put on hold, finally happen.
TT Bureau: How do you see the hospitality industry adjusting to the New Normal?
Rahul Puri: One thing is certain: Hotel stays will be different post-COVID, requiring us to embrace a host of new practices while adapting to a hotel experience that's just as personalized and warm. While travelling is reduced to a bare minimum just yet, the industry is looking at ways to adapt to changing consumer preferences, safety guidelines and social distancing norms to reboot the sector in a post lockdown world.
Social distancing, continued focus on hygiene and safety protocols while adhering to guidelines and mapping out 360-degree contactless guest experience is the new norm and we are prepared for it. Not only is the hospitality industry adjusting to social distancing inside hotel buildings, but it is leaving no stone unturned to regain consumer confidence in these changing times.
TT Bureau: What kind of business strategies to regain market share will you be looking at? Can you give some examples?
Rahul Puri: Mitigating the impact of Covid-19 will require steady brand leadership and empathy – learning what it takes to weather the storm and coming out ahead on the other side. It is important to put guest safety and well-being first – and expressing this through actions, policies, and offerings. Needless to say, we will need to keep re-iterating and reassuring guests that we are taking proper precautions and safety measure on property and will continue to do so to ensure the safety of our associates and guests.
In these times, one can expect a change in the audience ones caters you. Not everyone will start travelling as soon as restrictions are lifted – the process will be slow. One should focus on the existing customer base, but while making sure to be agile enough to cater to a more diverse audience rapidly. This is the time to diversify market footprint, making in-roads into fresh channels, distribution networks, and market regions.
The global impact of Covid-19 has been extremely heterogeneous. No one-size-fits-all model can be applied to unlock new opportunities and possible demand sources. It is important to observe industry forecasts and trends that will ultimately shape the recovery strategy as hotels begin to plan for the initial rebound in travel demand.
The challenge is to meet hospitality revenue goals while adhering to social distancing norms and doing so may require some creative thinking, including revamping business models. The need of the hour is to thoroughly review the business strategy and tailor it to adjust to the 'new normal'. Virtual site inspections, contact-less guest journey, digitalized guest meetings, drive-thru pickups, take-aways, home deliveries and expedited online ordering are just a few shifts we have seen recently.
It is imperative that we stay connected with guests through social, email, and digital content that adds value to maintain a strong brand relationship with empathetic, positive, and uplifting messaging.
Providing the right content can strengthen brand relationship long-term. It is essential to ramp up marketing efforts focused on brand awareness and fueling new guests into the booking funnel and to reach people beginning to daydream about rebooking and planning vacations.
Direct booking perks, flexible date changes, cancellation policy and attractive packages with value add ons are key. We should focus to lower-funnel intent as well as targeting the right demographics and feeder markets with the right messaging and content.
Promoting special offers and packages tailored to your target audience at this time is crucial – like advance purchase offers for future stay dates, staycation offers, exciting all-inclusive packages, or business to leisure packages for business travellers. Going forward, it is imperative that we will have to will continue to diversify offerings.
TT Bureau: What new standards will be introduced to ensure COVID-free offerings for guest safety?
Rahul Puri: We at The Westin Gurgaon, New Delhi & The Westin Sohna Resort and Spa stand committed to reinventing our services in line with the new normal and adhering to the guidelines issued by the government for the hospitality industry, while seeking ways to deliver enhanced guest experiences, safety and value.
We have enforced elevated precautionary operational protocols to ensure that the latest guidelines on heightened sanitation practices, hygiene and clinical cleaning are met; offering new and different services when it comes to hosting events and offering room service, and introducing new technologies that will benefit guests and associates alike.
TT Bureau: Will the post-Corona era see a major shift in new technology in customer interface?
Rahul Puri: It is a 100% complete revamp. As the ripple of Covid-19 traverses around the globe, it's compelling us to innovate and change the way we work and live. With the increase in people wanting to limit what they touch, any technology/ service that limits physical contact is likely to gain traction. If a guest wants to come and stay with us contactless (without coming in direct contact with any human) –we have made that possible.
We have mapped out a contactless journey even before the guest checks in via a pre-arrival communication soliciting all details possible and preferences to make the stay comfortable and meaningful, which will also contain information on how to go for contactless check-in via their personal devices. The guest can access their rooms via mobile keys.
If guests want to know about our latest offerings, our hygiene protocol, in-room dining menus or even a laundry menu – all those will be made available to them with help of a QR code scan on their personal devices. They can enjoy the contactless in-room dining experience and negligible/ minimal housekeeping entry into the room unless specifically requested for. The guests can also opt for a contactless checkout and make payments digitally.
TT Bureau: What kind of recovery period are we looking at when we use the word Revival for the hospitality industry?
Rahul Puri: Although 2020 isn't quite going in the direction we previously envisioned, the industry will continue to stand strong and be connected during this time. We are confident that we will emerge stronger and more resilient than ever. With virtually all travel paused, recovery will take time; however, it will undoubtedly resume.
It is important to keep strengthening business continuity and prepare for a better tomorrow, putting in place the indispensable measures that allow hotels to gain from the inevitable steadying (or even rise) of market demand.
Let us take the lessons handed to us by our time dealing with this pandemic and these unprecedented times, and use it to our advantage to make us better prepared.