Vibrancy and luxury go hand in hand at the legendary Renaissance Bengaluru Race Course Hotel.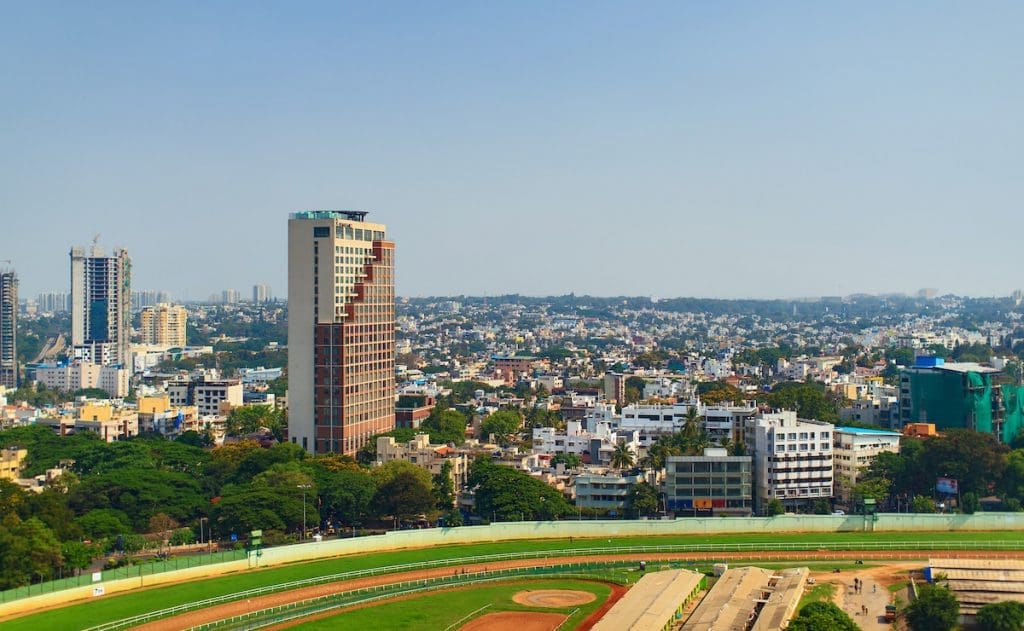 In the heart of Bangalore's bustling Central Business District, where the vibrant energy of this entrepreneurial city meets the tranquillity and beauty of green spaces, lies the Renaissance Bengaluru Race Course Hotel.
Nestled a mere 500 meters from the legendary Bangalore Turf Club, this elegant haven redefines hospitality, catering to the adventurous spirit of travellers, the discerning tastes of gourmands, and the desire for relaxation and rejuvenation of tired souls.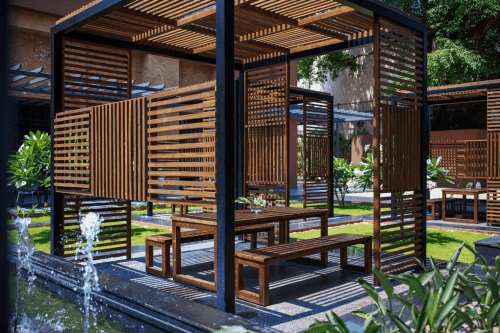 Opulent Accommodations
With 276 tastefully appointed rooms and suites, each adorned with premium amenities and plush bedding, guests are treated to a luxurious retreat at Renaissance Bengaluru Race Course Hotel. Wake up to panoramic views of the city skyline or the picturesque Bengaluru Turf Club racecourse.
For a truly exclusive experience, indulge in rooms with private terraces or balconies, offering an intimate connection with the vibrant soul of Bangalore. Executive Lounge access ensures all-day indulgence with complimentary teas, coffees, and canapés.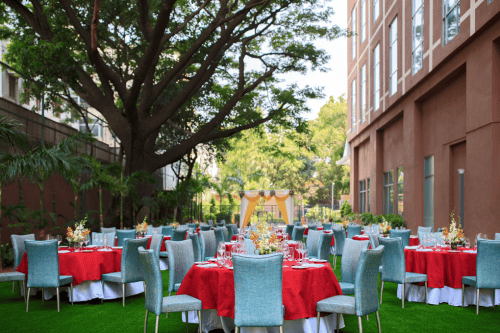 Culinary Delights
The Renaissance Bengaluru Race Course Hotel offers a range of dining destinations to cater to every discerning taste bud. Here are a few options to choose from:
Lush
An all-day dining haven, Lush offers a culinary journey that tantalizes the taste buds. The menu, curated by master chefs, blends locally sourced ingredients and indigenous delights, promising a burst of flavours. Sunday brunches are a spectacle of global delicacies and specially crafted beverages, set amidst live music and engaging activities for the little ones.
R Bar
This equestrian-themed resto-bar combines eclectic flavours with stylish décor, offering classic drinks and innovative concoctions like the Bloody Rasam (a quirky take on Bloody Mary). Craft beers, fine wines, and appetizing fare complete the experience, making R Bar the perfect destination to unwind after a day's exploration.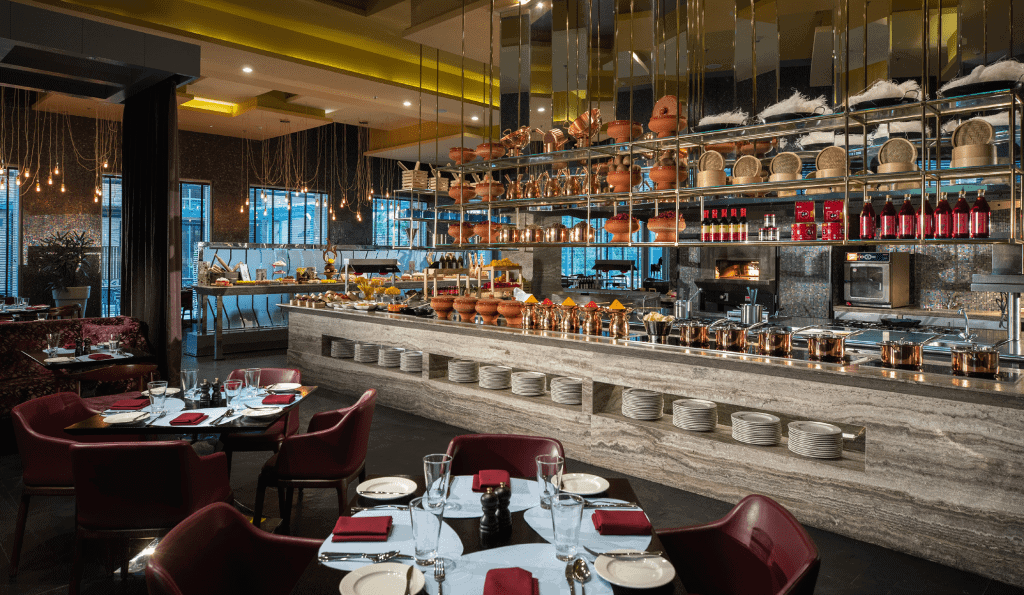 Cinnamon
Indulge your sweet tooth at Cinnamon, a gourmet snack bar that entices guests with freshly baked bread, homemade gelato waff-wiches, and hand-rolled chocolates. Iconic beverages and delectable pastries, including the flavoursome Mandya Mutton puff, pay homage to Bangalore's rich culinary heritage.
Marriott On Wheels
The exceptional flavours of the city come to life thanks to Marriott on Wheels – a food delivery service from a list of select restaurants in the city that abide by international safety standards.
Rejuvenation And Recreation
Swimming Pool
Escape the city's hustle and bustle at the rooftop pool, enveloped in tranquillity. Dive in, relax, and rejuvenate amidst plush pool chairs and breathtaking views of the city, accompanied by the cool breeze that whispers of relaxation.
Fitness Centre
Stay active at one of Bangalore's largest fitness centres, boasting state-of-the-art equipment and refreshing views of lush greenery. From cardio machines to free weights, the Fitness Centre ensures you never miss a workout, providing the perfect balance between health and leisure.
Shea Spa
Indulge in the ultimate pampering experience at the on-site Shea Spa, where skilled therapists offer a range of curated treatments. From couples' massages to salon services like manicures and pedicures, the spa promises a blissful escape, leaving you refreshed and revitalized.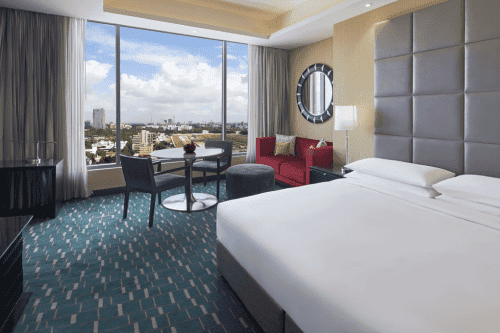 Meetings & Conferences
With 11 meeting rooms and 15,551 square feet of event space, Renaissance Bengaluru Race Course Hotel offers the perfect space to hold your business events and conduct your nuptials.
With customised catering services, interesting break-out spaces, and a host of attractive wedding packages, social events are elevated to a whole new level at Renaissance Bengaluru Race Course Hotel.
In short, The Renaissance Bengaluru Race Course Hotel indeed transcends the ordinary, offering a harmonious blend of luxury, gastronomy, and wellness. It's not just a hotel; it's a sanctuary where every moment is crafted to perfection.
Whether you're exploring the vibrant city or seeking a tranquil retreat, this exceptional hotel promises an experience that lingers on, inviting you to return to the heart of this fabulous place.
Read more: Latest