GO2UK & Europe Travels Limited, a leading destination management company for the UK and Europe announced the appointment of Renuka Natu Travel Relations Market Advisor & Consultant for India; Sri Lanka & the UAE.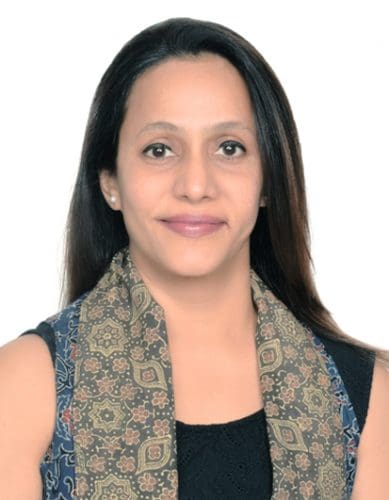 On this announcement Khushboo Shah, Founder and Managing Director of GO2 UK & Europe Travels said, "In a post-Covid world as we look to accelerate private tours for UK and Europe, we are delighted to partner with Renuka to expand our footprint in India, Sri Lanka & the UAE. Renuka brings with her over 25 years of travel trade experience along with in-depth knowledge of the travel pattern in India. We are confident that with Renuka's expertise we can strategically position our products and have the required business growth in this dynamic market."
Go2UK&Europe Travels (registered company name GO2UK Travels Ltd), headquartered in London is a leading destination management company offering exclusive and customised private travel experiences to the UK and Europe. The company specialises in providing private luxury tours to FITs (VIPs, celebrities, and HNI clientele) and small groups of up to 20 individuals for both leisure and corporate travel. The company works with many of the large travel organizations based in India.

Renuka Natu has previously held numerous senior positions within Kuoni India and the Switzerland Tourism Board before launching her own travel representation company in October 2010. She has represented several prestigious brands in Switzerland & across the continent of Africa.
Currently, Renuka has an impressive client list that includes – DMC Sense of Africa (East Africa), Property collection Wilderness Safaris (Sub-Saharan Africa), Property management portfolio AHA Hotels and Lodges (South & Southern Africa) as well as Khimji's House of Travel, Oman.
Following this appointment, Renuka Natu commented, "I'm excited to partner with a seasoned & experienced team at GO2UK & Europe Travels. Moreover for the commencement of this new association to coincide with the re-opening of the UK for travellers ex India, is indeed a great sign!"
Renuka will be working very closely with GO2 UK & Europe Travels' team based in the UK and India in supporting new sales of products and services to new travel agents across India; Sri Lanka & the UAE in the luxury private tours segment.
Read More: Appointments