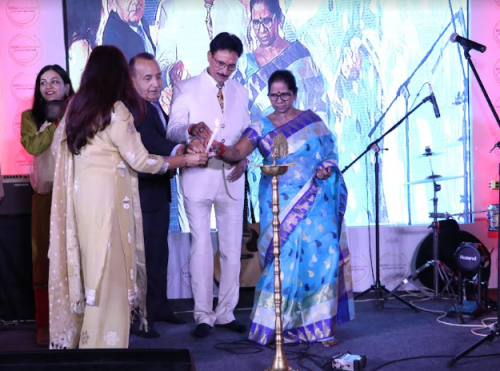 Multi-brand Retail Chain RHNS Foods Announced Six Unique F&B Brands at launch!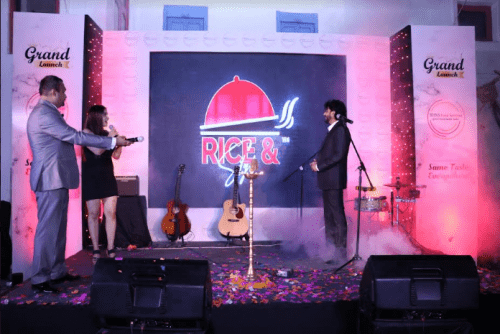 Flagship Outlet 'Rice & Style' coming in early November in the Holi City of Varanasi
RHNS Food Services, India's newest multi-brand F&B chain plans to create a story with each brand, while creating an unforgettable culinary experience, with the same taste every time, at every outlet. The grand launch took place in 'La Vie En Rose Fashart Cafe & Fashion Studio', Saket-Delhi.
The event started with the founders Himanshu Nangia and Rahul Singh's parents, with lamp lighting for goodwill and prosperity, and the unveiling of the RHNS Food Services company logo. The 6 new F&B brands under RHNS Food Services were unveiled by the promoters themselves The launch was attended by many renowned business professionals from the hospitality industry, senior management, and industry pioneers, and distinguished media professionals. Those who attended were also offered a tasting menu from the Rice & Style menu.
The six unique food brands namely, Rice & Style, Munim Café, Inn South, Beer & Grills, Drinkz Inn, and Pasta Oge will cater to our food memories, cravings, and nostalgia. Bringing alive remembered tastes as well as encouraging us to try new ones, each brand in the portfolio will offer a memorable customer experience. Imagined for a new India, beyond the metros and urban jungles.
The flagship outlet of the brand Rice & Style is scheduled to open on 6th November 2021 in the oldest city of India, Varanasi, followed by 5 other outlets across India. It is planning to open four more outlets of Rice & Style, Beer & Grills, and Munim Café in the cities like Mumbai, Mau, Mohali/Chandigarh, Noida, and Dehradun by the end of the financial year 2021-22.
RHNS aims to disrupt the F&B space with unique and distinctive offerings each well thought out and with a story to tell. Rice & Style is an exclusive blend of authentic vegetarian and non-vegetarian curries served on aromatic rice Munim Café will offer a contemporary food and drink menu.
Beer & Grills, the Brand will cover the various Beer Formats including Draught to be served from Cask or Ale, Lager or Stout in special Mugs. Pasta Oge will cover different elements of Italian cuisine tossed with an Indian taste to create a fusion in the mind. Drinkz inn will offer a variety of cocktails and booze with some fusion foods, and Inn South will cater to exclusive South Indian Delicacies.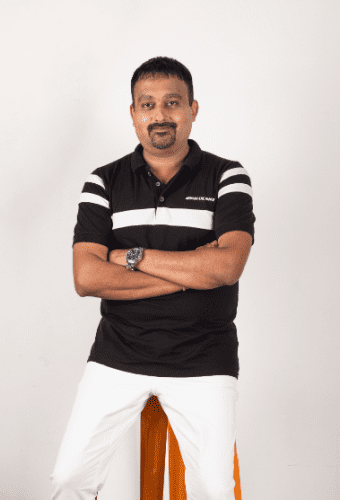 India's extensive cuisine is an amalgamation of influences from various cultures and traditions. Its popularity has put the country on the global culinary map. Commenting on the thought behind launching RHNS Food Services, Himanshu Nangia, Director, RHNS Foods, said, "The aim of RHNS food services is to bring forward a distinguished culinary style. We wanted to deliver the same taste and same service to every customer, wherever they visit us. The brand works to create real diversity, as well as inventive and creative cuisine. it should also give you a sense of nostalgia for familiar foods, which was our primary aim."
India has always been a food-loving country with each region having its own special cuisine. The restaurant industry in India has been growing at a rapid pace over the last decade or so and the growth story is set to continue for the next foreseeable future.
Quick services restaurants (QSRs) and casual and fine dining restaurants account for about 75-80% of the organized segment, followed by cafes & bakeries and pubs, clubs, bars, and lounges (PBCL) accounting for about 8-10%, and institutional catering and kiosks with 13-15% share in the organized market. Going forward, CARE Ratings expects the restaurant and foodservice industry to register a growth of about 10.3% CAGR for the next 5 years between FY19 and FY24 to reach Rs 6.7 trillion by FY24.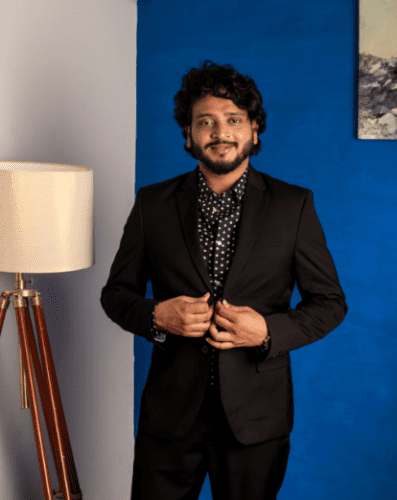 Commenting on how the RHNS Foods mission is for itself to become a part of a larger movement making great food with the same taste across, Rahul Singh, Director, RHNS Foods, added, "Indian spices can create a medley of flavors when perfectly blended together. Our understanding of different food items and research led to the creation of flavors that will easily bring nostalgia to our diners. Also, our six unique brands would be delivering a different culinary sensibility and cuisine for visitors with the common factor being the quality of the product."
Each of the 6 brands of RHNS Foods has been conceptualized to recognize different preferences when it comes to dining out as well as takeaways. RHNS Food Services recognizes India's demographics and the immense potential of technological advancements and growing urbanization.
RHNS Food Services has an aim to establish itself as the best multi-brand food retail chain within India and the neighboring countries by 2024.
ABOUT RHNS FOOD SERVICES
RHNS Food Services is backed by industry experts, with over 15 years of experience in the hospitality and fashion & retail industries. The promoters have come together to bring to the customer an unforgettable culinary experience. Under the RHNS Food Services banner, 6 F&B brands will be launched to pamper your taste buds. The 6 brands come with a new twist to the same food that you know.
Each of the 6 F&B brands will boast of a specially curated menu that will assemble the choicest of ingredients and collection of spices to make the RHNS Foods chain of offerings a quality experience for your dine-in or even takeaways.
The RHNS Foods Vision is to become a leader in the food retail space, by enhancing customer experience, focusing on people management, while growing brands that communicate with each other. RHNS Food Service LLP has an aim to establish itself as the best multi-brand food retail chain within India and the neighboring countries by 2024.
Read More: News