Today's Traveller invites Richard Barooah, General Manager, Ascott Ireo City Gurgaon for an exclusive interview to speak on the challenges and opportunities the hospitality industry faces and the road ahead.
Today's Traveller: How do you assess the coronavirus situation? What are your plans regarding getting back to business once the pandemic ends?
Richard Barooah : The outbreak of this coronavirus pandemic has brought the world to a standstill. Majority of the countries have gone into a lockdown mode and many countries, like India, have closed their international borders.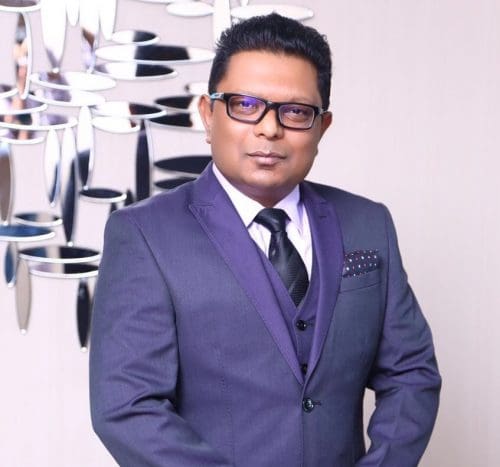 Amidst these challenges, we are heartened by the confidence that our guests have shown in our brand by choosing to stay with us during this lockdown. The Ascott Limited has serviced residences and hotels in over 30 countries globally, as Ascott is truly a home away from home for every guest.
In India, Ascott owns and operates the 187-unit Somerset Greenways Chennai and the 269-unit Citadines OMR Chennai. The international brand will extend its portfolio in India with two new properties, namely Ascott Ireo City Gurugram and Citadines Paras Square Gurugram, which are slated to open later this year.
In total, Ascott has a portfolio of seven properties across four cities with more than 1,200 units, making it the leading international serviced residence owner-operator in the country. At our operational properties, Somerset Greenways Chennai and Citadines OMR, we have recently launched the #StaywithConfidenceAtAscott initiative.
Here, the focus is on levelling up sanitization practices and innovative guest initiatives to keep our guests safe and also at ease during this lockdown. We are constantly in touch with our valued corporates during this difficult time to extend any assistance in the time of need. We, as a leading hospitality group, are already working on our future strategies to ensure the highest guest safety standards and comfort, so that we continue to build more trust among our guests and corporates in the future.
Today's Traveller: Which are the areas that are likely to be tweaked in the future to ensure Covid-free offerings for guest safety?
Richard Barooah : The Covid-19 pandemic has given the entire world a new lesson. In the future, every hotel chain will have to adopt more advanced technologies, which could offer a contact-free guest experience and ensure seamless operations. 
The Hotel Industry in the coming future will adopt an automated check-in process, mobile for keys for opening room doors, and also using in-room automation. Hotels are also looking at robotic technology for handling basic guest requirements.
Excellent housekeeping has always been our key objective; we would surely make it much more robust by adding the latest technologies for our overall cleaning process enhancing our standard operating process for a completely germ-free dwelling.  The new technologies will not only provide a germ-free environment but also induce pure air, ensuring a great stay. 
Today's Traveller: How do you keep up the employees' morale during these tough times? What is the new learning?
Richard Barooah : Ascott's global policy during these challenging times is that we will continue to cut costs instead of cutting jobs. We have reiterated staff at all levels so that they are assured and can function with peace of mind. Our teams of senior managers have been working round-the-clock and are constantly in touch with every team member to ensure that staff members are taken care of, even if it's work from home so that they feel motivated and develop a stronger sense of camaraderie.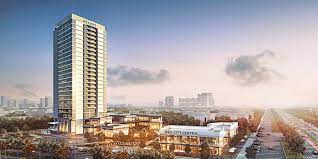 With Covid-19, as most of the hospitality companies have suffered major losses, many had to lay off their staff members. This is really disheartening; hence I feel our hospitality industry should look at adopting some process to save some money as a contingency fund, which should be a part of the hotel's P&L, so that whenever such calamities arise in the future our hospitality company can safeguard their staff and run their businesses much more efficiently.
Today's Traveller: What is your group's contribution to the fight against Covid-19?
Richard Barooah : Ascott is a responsible hospitality group and we, as a group, have stepped up to support various countries to combat Covid-19. Ascott's corporate office in Singapore has launched a global social media campaign, #StayHomeWithAscott, with a US$200,000 donation pledged to benefit 12,000 underprivileged children affected by the pandemic. Apart from that, every country is putting their best effort at the regional level.
In the Philippines, Ascott donated over S$7,000 worth of medical supplies while in Indonesia, Ascott has donated over S$1,500 worth of groceries, daily essentials, and meals to about 50 underprivileged families, and about 40 orphaned children and taxi drivers in Jakarta who had their incomes affected.
In Dubai, United Arab Emirates, Ascott organized a blood donation drive on 10th March 2020 and rallied their partners to donate 67 packets of blood to Dubai Blood Donation Center, helping to ensure sufficient supply in the city's blood bank.
Read More: Corporate Connect